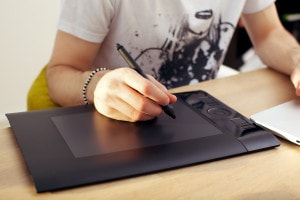 A good logo will require the design to be creative and unique. We have countless experience prior to that and we guarantee you that it will be of satisfactory level.
The most critical key that a business retail website required is the Logo. We will want to aid you in your success; therefore we are committed to providing you with high-quality logo designs. For the initial stage of the design, we will provide 3 to 4 samples to our customers, so be assured that you will be having a hard time choosing the right logo for you!
The clients will be the one finalizing each stage, and until the ideal design is complete and of up to satisfactory level. Once everything is settled, the finalized design will be sent to you in PDF, AI (Adobe Illustrator) and JPG files.
We will need a working time of 5 to 7 working days for the creation of the Logo. If customers want to have the logo to be redesigned, we will require 2 days for the revisions of the samples. Full payment has to be settled before the logo is fully designed and all prices are inclusive of GST.
The logo design package is available at S$238, which includes a Free DL envelope design!
Address: Tanjong Pagar, International Plaza #27-15 Singapore 079903.
Operating Hours: Monday to Friday, 9am to 7pm
Email @: info@awebstar.com.sg