WordPress Website Development Professionals Singapore
Rising in popularity amongst Search Engine Optimization, content marketing and publishing companies as a Content Management System, WordPress has surfaced as the best Content Management System (CMS) due to its excellent user experience, simplistic interface and attractive website themes.
Awebstar specializes in using WordPress to create different kinds of websites that range from the basic blogging websites to websites that consist of hundreds of web pages according to the demands of the clients. In addition to this, our highly proficient WordPress developers are also capable of creating add-ons, developing and optimizing search engine rankings, as well as offering training courses to clients.

Our Services
Our WordPress Design & Development Services Include The Following
WordPress website Analysis and Design
Optimizing the ranking of a wordpress site on search engines
Designing and Executing robust and responsive websites
Migration of a HTML website or another CMS to WordPress
Advantages
Advantages Of Using WordPress Services For Constructing A Site
Hosting Advice
Superb WordPress hosting advice.
Experienced Developers
Experienced and passionate WordPress team.
SEO Friendly
Integrated social media into your Website's design to make it S
Use Add-Ons
Use of Add-ons to fulfill requirements.
Plugins
Custom WordPress Plugin development.
Training
We also offer wordpress Training.
Complete Knowledge
Complete knowledge of Custom WordPress themes.
Custom Website Development
Custom WordPress website development.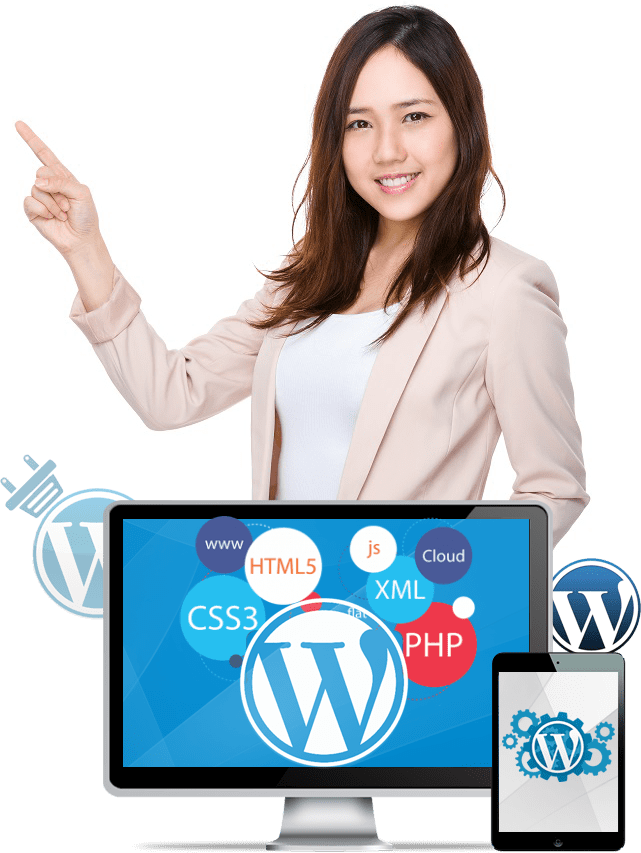 Awebstar possesses a team capable of producing outstanding responsive websites which will help your business to gain an edge over competitors and increase its revenue. To end it off, we have one more side service available for our clients; and that is the translation of website content!