Having had years of experience in developing websites and performing SEO for many clients over the years, we came to the realization that many websites were developed blindly or wrongly, resulting in many losses in the company. In addition, numerous changes had to be made to make the sites Adwords and SEO friendly. Here in Awebstar, with Web Development Consulting Services we hope to prevent these problems from happening to you. Having gone through the journey of making amateur mistakes and solving business problems for our clients, we understand the mistakes and problems that you will face when designing your website.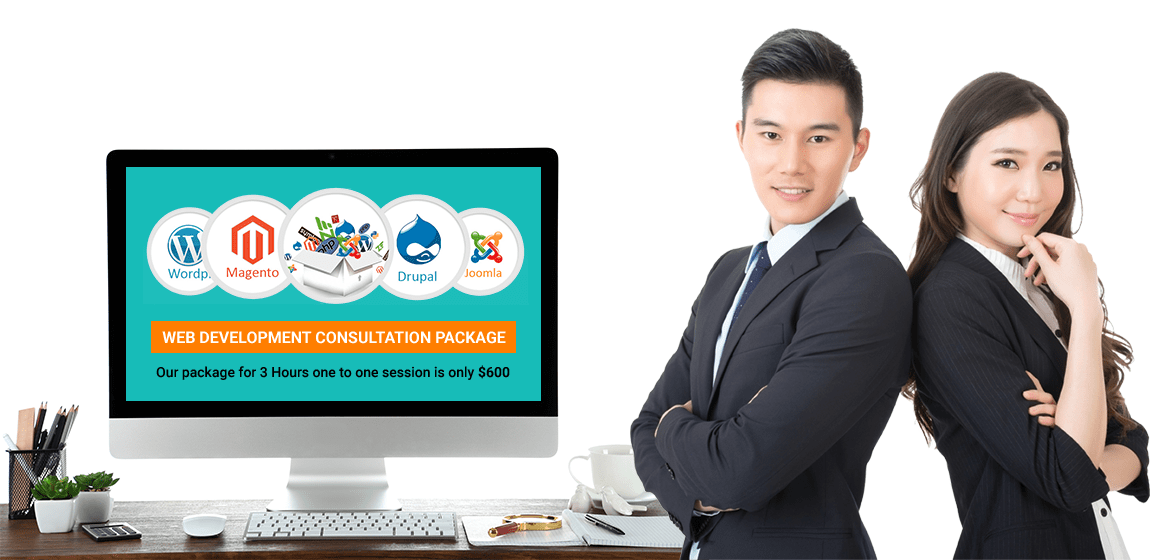 Web Development Consultation
In our consultation package, we go through the questions and problems you are currently facing with your website. Next, we then analyze your competition to assess how strong they are in their SEO and AdWords. After understanding where you stand, we will explain the solutions to your problems, provide answers to your questions. In addition, we make an effort to advise you on how to solve your future problems that you may encounter. The consultation is one-to-one and the duration is 3 hours. Feel free to call us for a consultation to address your issues and keywords demand and analyze your competition.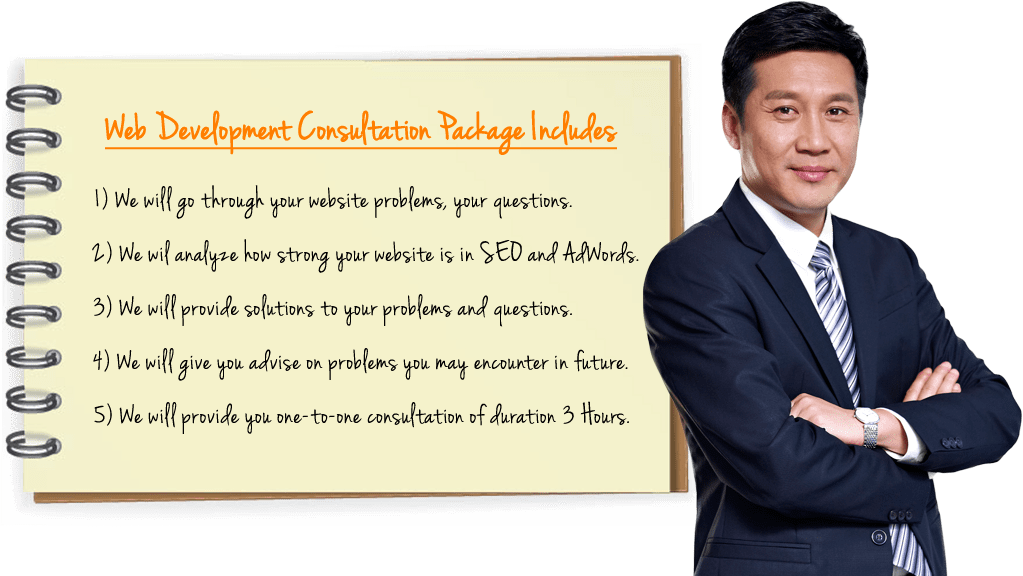 Web Development Consultation
Package
Why is this important? Many new business owners who simply gave the job to other SEO firms wouldn't have much knowledge on this. In our package, we provide ideas of what keywords your competitors are using such that, you will be able to outrank your competitor and paying the lowest cost through analysis.You will find out crucial facts like what is the demand of your keywords? How competitive are they?
The higher the demand, the higher the cost of the keyword. We will then break down and explain to you the components and teach you to use the appropriate approach. We have put in years of research and gained a vast experience through trial and error. We give our utmost best efforts to solve your burning problems.
Our package for 3 Hours one to one session is only $600,