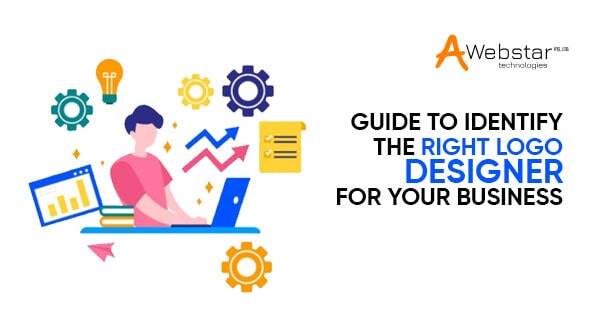 Guide to Identify the Right Logo Designer for Your Business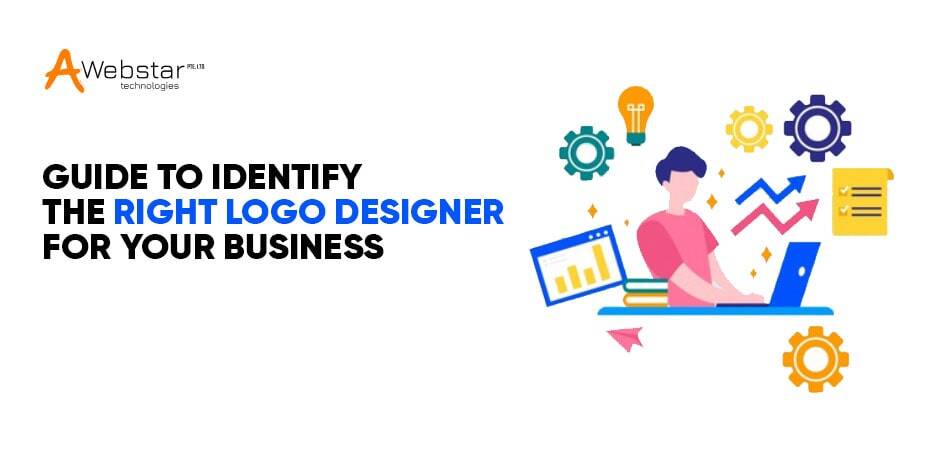 The company's growth largely depends on many decisive factors!!
First and foremost is choosing a name and developing the right logo. 
The logo is what reflects the organization itself!!
Logos are changed very rarely and in extreme cases. Logo design, logically, starts with. 
A logo designer is a very demanding profession in the modern world. Coming up, imagining, fulfilling all the customer's requirements set out in the brief and, as a result, drawing a small, but the original plot is beyond the power of any artist.
For this, the logo designer must have a lot of experience and imagination. The cost of developing a logo can be from tens to hundreds of thousands of dollars, but it will cost the customer much less if they turn specifically to freelancers, and not to advertising agencies.
What is a Logo?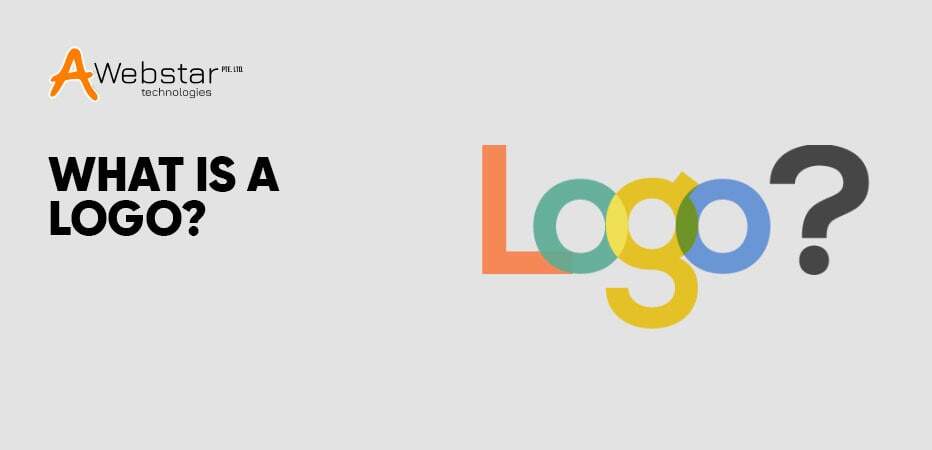 A logo is a collection of visual and textual elements that maximally characterize a company and make it stand out in a competitive environment. Opening any business project begins with the development of a logo. 
The process itself requires the performer not only design skills but also an understanding of the business principles of market promotion. The development of logos in specialized advertising agencies can cost thousands of dollars. 
Therefore, it is always more profitable to turn to remotely qualified freelance logo designers who work only for themselves. The creation of company logos by graphic design specialists implies the development of an individual color combination, a unique font for the test section, and graphic elements. 
You can find a good freelancer who will ensure the unity of the whole composition on the Freelancehunt exchange. It is enough just to accurately formulate the requirements and choose the ideal candidate among hundreds of artists. Subsequently, a successful logo will certainly contribute to the prosperity and profitability of your business.
Who is the Logo Designer?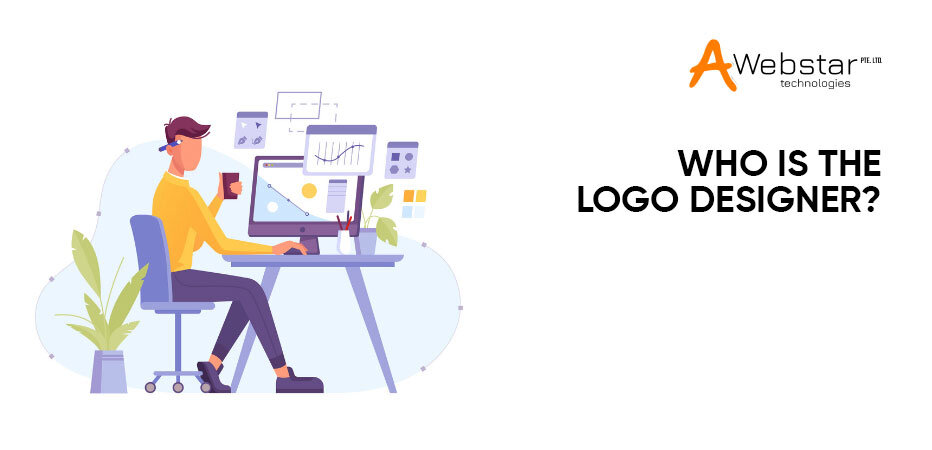 The essence of the logo designer vacancy is very clear; such a position is occupied by a person who draws brand names. In their work, they consider modern electronic means (in particular, a professional graphic tablet) and software products.
The logo should be suitable for the company's website, its groups on social networks, mobile applications, printed materials, and other media, therefore, its development is in several formats.
How to Choose the Perfect Logo Designer for Your Company

Check Out the Previous Work (Portfolios)
It would seem an obvious thing, but still; take a good look at the previous work for other clients. Does the designer create high-quality logos that look unique and make clients stand out from the crowd? Or are the logos unremarkable and lost among others?
Are their portfolio examples of good design? Do the developed logos generate maximum interest in the company?
You should pay attention to the portfolio, evaluate the quality and style of work. But the catch here is that our people do not particularly know about design, so not every customer can give an objective assessment. We still have in the market the dominance of design from the 90s, provided by all sorts of creative studios, and many continue to order such works.
Freelancing will help if you are going to create a logo according to the "you draw, I criticize" scheme. The designer will outline the options, you will point out the flaws, then somehow you will find a compromise – and now you have a finished logo. 
As a rule, these logos are either a stylized text-name of the customer or a set of a large number of elements. Such a logo will not become recognizable. If the budget allows you to hire only a private master, you should pay attention to the portfolio, timing, and price. There must be a balance, there are no clear formulas here; you just have to like what you see, and for the price that was announced to you. In the end, you will accept work guided only by your feelings, so study in detail the designer's portfolio: whether it catches you or not. Trust your intuition.
Positive Reviews
Does your designer have positive reviews from clients and colleagues? Confirm the validity of reviews by browsing the website or simply writing an email to the company. Well, it would be a good idea to just check if the company exists at all. 
In terms of reviews, everything is relative; they can be taken into account, or they can not.  It is estimated that the reviews are an uncontrollable thing, they may not be left entirely honest. Some of the reviews are fake; it can be from one of the company's competitors.  So, considering it fully is not recommended.
Has the Designer Worked with Companies in Your Industry?
While this is not always necessary, if a designer has experience working with companies in your industry, it is likely that they will be able to design a better logo based on your industry. At the very least, logo development will go faster by saving time on competitor analysis.
Another important point related to this question: what kind of experience does a designer have? Some agencies with more experience can more quickly deliver results that are appropriate for your market and your business. 
Need Logo Designer for Your Business! Click Here
Timeline for Creating a Logo Design
Is creating a logo for a designer a specific process, or is the work stamped like fast food? Development cannot take less than 48 hours.
There is no standard time frame as each client has different needs, however, for small and medium businesses a rough sketch can be created in 2 to 6 weeks.
How does the process work for the company? Is there a meeting with you for a joint discussion? Do they first sketch in pencil on paper? Is the client involved in the process? Will you be able to provide data and feedback? A good firm should explain all these nuances.
What Files Will You Receive After Completing the Order?
Surprisingly, many people believe that a logo design project automatically includes all the required file types that are needed to print business cards, create signs and banners, and even graphic logo files for a website. A good firm will at least offer the following output data:
Vector file (EPS, AI): If they provide a bitmap file, it means that problems may arise when recreating the logo at large sizes (it will look like a pixel mess).

A color specification in the file explains the palette used in the logo. In addition, color options are provided that can be used. For example, CMYK for printing, or RGB for monitors, or even websafe colors – hexadecimal color codes for websites and mobile apps

Some design firms also provide different logo files to suit any need, such as CMYK, RGB, Web Hex. They are good for different purposes, like, for creating business cards, prints for clothes, signage, transport decoration, advertising, etc.
How Many Logos and How Many Reworkings are Included in the Order?
Sometimes you need several options to choose from until you decide what you want to see in the logo. Ask at the very beginning how many examples will be provided to you when you first view it and how many times you can make changes at no additional cost.
Many firms may say that showing too many examples is bad because it will only confuse the client. We believe that at least 3 unique variations is a good start. Well, from 1 to 3 rounds of edits included in the price are standard. Discuss this point with the logo designer before making any commitments.
Awards and Published Works
Has the logo designer received any awards? Has any magazine or book includes their work? Or Is the industry accepting the work? Does the designer belong to some kind of community? All this can underline the reliability and professionalism, dedication to the craft of the designer.
It is believed that awards and recognitions are an important plus. So, it is better to consider it even with the other points as well.
What If You Don't Like the End Result?
After the logo designer delivers you the logo and you did not get as you desired then what would be your actions?  What are your options if, after completing the process, you are not pleased with the result? This obviously wastes a lot of time and hence, there has to be some constraints and guidelines before starting the process of logo designing.
There are many organizations that offer a guarantee, some may offer a forfeit. Hence, it is very much essential to clarify this point.
Logo Price
The prices for the services usually judge the final product. In most cases, you achieve according to your effort, besides, it is not the only metric to count on.
How much does logo design really cost? This is the most common question and is most difficult to answer.
Too short term and low price may indicate that the designer often sits without work and tries to take any order. A high price and a too-long period often indicate that the designer is in high demand, has more work, or simply does not like haste. This does not mean that it is not suitable, you just need to compare the designer's capabilities with your goals in terms of time and price.
The cost of the logo depends on the type of logo you need.  So, what you can do is that you can go through several logo designer's portfolios and compare the prices.  This way, you will end up choosing the one which fits your budget and requirements.
What Services Do Other Design Firms offer?
Once you get an amazing new logo design, you will soon realize that other important things are also needed. A new website, images for social media, letter designs for newsletters and advertising campaigns, a sign for a building; a lot can come in handy.
It is not a fact that a web design company should provide these services as well, but after a pleasant experience of working with good people, you must want to collaborate on other marketing projects as well. Therefore, when looking for logo designers to design a logo, pay attention to the additional services they provide. Why to look for multiple designers when you can only work with one?
Professionalism and Communication With the logo Designer
Attention to detail, reliability, strong communication skills and time management is essential and go hand in hand with excellent customer service.
Does the designer respond to emails quickly? How do they communicate and present themselves? Assuredly, the logo designer should be extremely professional and polite in communicating with the client throughout the entire process.  Surely, from the first letter to support after the completion of the transaction.
In communication, the designer must operate with the concepts available to the customer, and if one has to resort to terms, an explanation of each of them is necessary. Of course, the designer should be adequate when speaking, although this criterion is suitable for masters of any profession.
Suggestive Questions
A logo designer can ask many questions to know about your business goals needs. Questions should be related to the history of the company, its target audience, competitors, goals, etc. If the designer does not ask questions, then this is a bad signal. 
Perhaps they will provide a template logo or create one without considering the individuality of the company. The most important thing for a logo designer is to ask the customer-"What do you want to get from the designer as a result?" Sit down with a customer and understand: "What do you think is beautiful?
What do you mean by "modern" and what do you think it is? Does the designer suggest filling out the brief? Does he insist on this? (the correct answers are "yes" only). How does a designer discuss a future project with you? Does it describe the scheme of cooperation? 
Understand What Your Budget is
Small startups can spend up to $ 500 conventionally on a new logo design. Prepare ahead of time for expenses. As the proverb says: "You reap what you sow." Crowdsourcing sites (usually with logos for $ 100 or less) will show a lot of lackluster work by international logo designers, making the creation process thoughtless. 
Yes, sometimes you can find gems, but this is a rare find, and there is no guarantee that a person will work on your project, and will not use online services. Discuss the budget in advance with your designer and you will get a great result – a logo to be proud of. Ultimately, the logo will represent your new one and become the face of your company. You need to get it right the first time.
Hire a Professional Logo Designer Today!
Wrapping Up
The article was all about choosing the right logo designer to design the logo for your company. Do not forget that the logo defines your company or business, hence, it has to be outstanding, perfect, and intended.  For that, you need a logo designer.  
Choosing the right logo designer is a challenging job.  There are many things that one to consider while identifying and here our article came as a helping hand!!
Go through it and secure the best choice!!
Hopefully, this article wins to impress you and you understood it to the depth. If still, you have some doubts then you can ask us below. Suggestions are also welcome!!
Thanks for reading!!