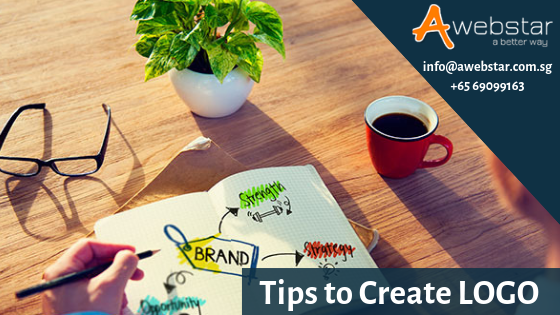 5 Hot Tips to Create a Logo That Stands Out
A logo is the first impression of your company and services. It is the first thing that visitors notice about you. So, it is a vital element for your marketing strategy and brand communication. 
Hence, for those who are either about to create their brand's identity or who want to uplift their company's image, here is a list of the 5 hot tips. We have compiled the list after communicating with experienced logo designers to keep in mind before getting started.
How to Make Your Logo Stand Out?
Understand the Brand and the Company
Study about the brand properly. The best way to connect with people is to tell them your story and express your brand's vision to them. Every logo designing project should convey it all. If your logo does, people will immediately distinguish it from the competitors.
Be as Unique as Possible
You need to check a lot of logos to get inspiration. Be creative and make your logo unique. The aim is to make it easy for the customers to identify your brand when they see the logo.If it end-up similar to a different brand, the visitors will move to others. Remember- copied and second-hand logo does not have the impact it must have. It has already lost its freshness and uniqueness. 
Let Creativity Flow
Creating a memorable logo is all about creating something out of the box. You need to create something that will instantly set your brand apart from the rest. Don't just put up a business icon and draw a box around it.
You should try to come up with new, creative, and innovative ideas that can communicate your brand language effectively and creatively. The logo maker app can also assist you with different design elements, styles, and designs. However, you must create the logo from start and finish with the designing tools. Rather than choosing an already created logo, make some amendments to suit your business.
Keep it as Simple as Possible
You want to create something different but end up with a complex design. Try focusing on creating simple and to-the-point logos that communicate better and give the brand message. It is the brand identity, hence, it has to be easy to understand and straightforward. 
Many leading brand logos are only alphabets, names, and simple design elements, like, Tesla, Apple, Coca-Cola, and McDonald's. Do not use more of the imagery in logo designing; it can lose or change its meaning. 
Remember, Colors are Important
Don't pick up any random colors. Every color sends out a message and makes sure you get it right. Bright colors might look attractive, but they may even be considered inappropriate. At the same time, lower tones might feel good but could also be considered dull and boring. So, give it a deep thought.
Conclusion
The logo is important for branding as it gives a lasting impression on your visitors and also gives a shape to your business. Even though logo designing is something you could excel at with practice and time. 
However, not many have the time or the experience for it. For those, there are really good logo designing service providers out there like Awebstar who are here to help.  
Do share your opinion in the comments section below. Thanks for reading!