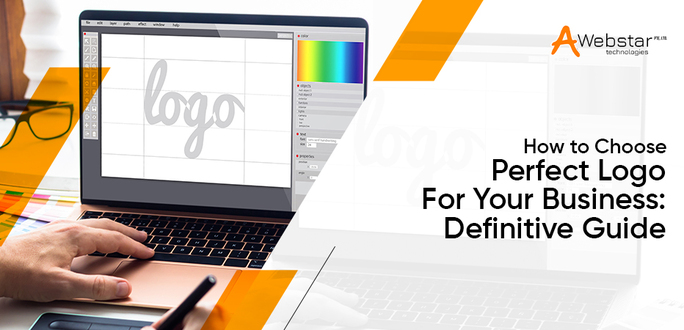 How to Choose Perfect Logo For Your Business: Definitive Guide
What do you think about logos? Do you often ask yourself such a question? 
Some entrepreneurs believe that they do not need a logo. Why? Because they find it redundant!!
Believe Us!! 
This is the most important design element. Why? It is associated with your company. 
Have you ever seen a major brand without a logo? No? This is because there are none. 
In any business, every minor detail has its place and is sure to affect something. Therefore, the logo for the business is very necessary. It has a big impact on how your customers perceive the future brand.
In addition, thanks to the logo, the company becomes recognizable and popular, distinguishing it from hundreds of others and arousing the interest of potential customers.
Naturally, you want the logo to be outstanding. But how to do this?
Do not worry!! 
This handy guide will teach you everything you need to know to find the perfect logo for you and your business. 
We are here to help you every step of the way – from defining the identity of your brand and understanding what makes the logo great, to choosing the right design and navigation throughout the process.
Why is Logo Design Important?
The logo design plays an essential part in branding your business. How? It establishes recognition or identity for the product or business by improving its brand's visibility.
The logo design can be done with font, symbol, or some sort of visual appearance with the purpose of business activities or company name. The logo allows the business to interact with the auditory or visual signs that make the corporate design, brand, or business memorable. 
Having a good logo design is vital as it not only shows how the customers consider your company but also reveals their feelings for the same. It is desirable that the logo must send only the positive vibes to the customers about your product, company, and business philosophy. Moreover, the corporate design and business logo must look perfect and adhere to the proportions where you use it on the website, social media feeds, print media, or on some colorful or black background. 
Different Types of Logos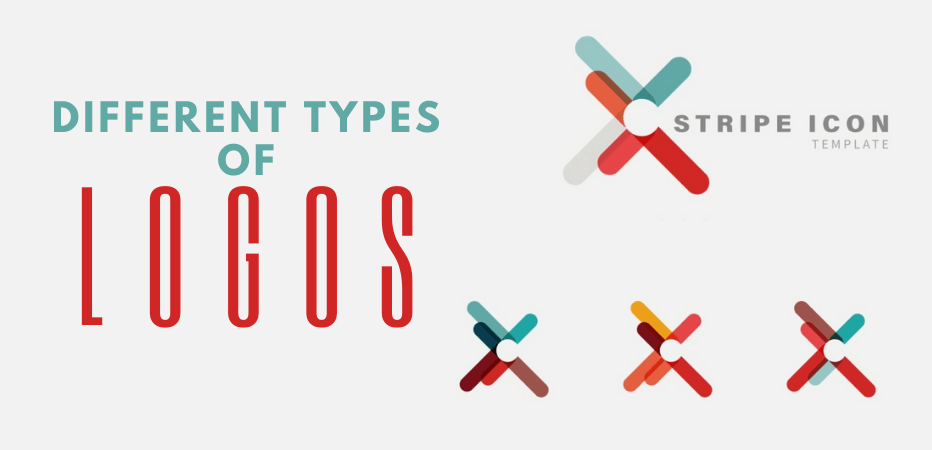 Generally, there are many logotypes. Before starting your search to have an outstanding logo, it is critical to know which type of design you want to have. Below, a categorization of logos is given. Check out:
Typographic
In this type of logo, the brand name is styled to create the logo. Netflix, Coca-Cola, and Nintendo are some examples of typographic logos.
These are preferable as they can be designed easily. The visitor cannot get confused and can easily grasp what it implies.
Illustrative
This logotype considers drawings that generally describe the company's products or services. 
Olive Garden's vines, Red Lobster, or Chuck E. Cheese's cheery portrait are some of the examples of Illustrative logotype.
Abstract
As compared to the illustrative logos, the abstract logos are very minimal. It mostly uses simple shapes and just one or two colors to the max. In general, the abstract logo is self-contained icons that reflect the company. The best thing is that it does not need text to reveal the company's identity. Pepsi Swirl, Target Bullseye, Nike swoosh, and Starbucks siren are some of the best examples. 
From the above, the most used logo design is Abstract one. Besides, making a simple yet unique logo that is strong enough to get recognized is tough. Most of the brands use the two logotypes into one; which can be blended to another, it totally depends on you.
Things to Consider Before Choosing the Logo For Your Business
You want your logo to reflect the identity of your brand. And to do this, you first need to understand what is the main feature of your brand. If you have a clear idea of ​​what makes you unique and what your brand is, it will be much easier for you to choose a design that complements and improves this picture.
Here are some questions you can ask yourself to understand the essence of your brand:
Why did you start this business?

Know about the beliefs and values ​​are important to you as a company?

What are you doing better than anyone else?

What makes your business special?

If you could describe the brand in three words, what would that be?
Find Inspiration
The hardest part of the design process can be finding inspiration. Fortunately, we have some tips for you that will make this really easy. Know them below:
Start by Brainstorming
You may be a conceptual person and you like to start with verbal ideas. The right brainstorming session may be exactly what you need to determine your appearance and feel what you are trying to achieve. Here are three steps to help you create creative ideas:
Follow the rules for brainstorming. Brainstorming is the extraction of all ideas (even those that are really very bad) and their recording. Even a terrible idea can spark a conversation that will lead to an ingenious decision.

Think about your audience: Make a list of words that describe your brand and how you want it to be perceived. Think about how the person in your target audience is and always remember what would be important to them.

Get everyone involved: Brainstorming with one person is good, but magic can only happen through diversity. Engage people from every department or even friends and business partners. The more perspectives, the better.
When it comes to brainstorming your logo, don't be afraid to think outside the box and be a little different. 
Make a Moodboard
If you're a visualizing person, then a mud board (mood board) may be the perfect tool for you to get inspired. You can create a real board by cutting and pinning printed images or making a digital one. Just collect all the images that you are used to – it can be other logos, color combinations, illustrations or graphics, just go crazy. 
You will see that your mood board will reflect what style and design you strive for in the shortest possible time. Think about how your business can be visualized in your logo. Simply Rooted is dedicated to local, practical food, and their vintage logo perfectly reflects this with hand-drawn root crops. 
If you want a similar aesthetic, your mood board may contain images of vintage logos, handmade illustrations, and organic shapes and colors. 
Or, watch how the Rugged logo visualizes their "stormy" brand identity in a bold and rude verbal sign, but still includes a luxurious atmosphere with a reflective effect of gold. The mood board allows you to bring all of these elements together.
Tips to Choose the Best Logo for Your Business
When it is about securing your decision for logo designing, there are certain things that you have to consider. Do not forget that it will help your business to get a brand identity that it deserves.  Overlooking it could not be beneficial for your business. Keeping that we have mentioned the best tips that you must consider for the same, check them out below:
Do Not Forget the Three Logo Design Factors
There are many design factors that every business person must consider before choosing the logo. Some of the important are defined below:
Unique Idea
Every business needs a logo that makes them stay ahead from the competition and make them recognizable seamlessly. All this requires a unique idea which is connected with the business. 
Visual Representation
The logo design should be like that whenever any users see it, they can relate it to your brand. Choosing or creating a logo that has nothing relatable with your services or products, is nothing but a waste of time on the whole. 
Memorability
The logo design has to be memorable so that anyone can recognize it easily. And if the users are not able to identify it then it is of no use. Most of the recognized logo designs in the world are the big giants of the business. Many remember the business not by the name, but by their logo.
Originality and Uniqueness
You conducted research and collecting ideas, secure visual representation, and then combined all this to create a logo for your business. But, you do not use the same concepts!
A logo is a unique identification point for your business. If you use the same logo as your competitor, with some differences in color or design, no one will think about you.
All that potential customers will feel – they again visited your competitor's store, for example. You do not want to lose your business because of your competitors, especially when you are just starting out.
People will think that you simply cannot even create a unique design for business, how can you then offer a product or solution that is different from your competitor? Why should they contact your brand?
Believe us, we all think in this direction. Creating an original and unique style for your business is the most important point in winning the heart of your client.
Font/Typography
We cannot underestimate the typography, it is also a critical part of logo designing.  The aim of typography lies in reflecting the brand's name and personality.  To make it more clear to you, we have mentioned the fundamentals of fonts:
Generally, there are three main types of fonts. The others are the font varieties that you can choose if desired.
If your logo design needs a classic font, then you should go for the Serif fonts, such as Baskerville, Times New Roman, and so on.

The Sans Serif fonts are mostly used and are more popular for lifestyle blogs and modern businesses.  These font types are unique and highly readable.

The next in the list is Script fonts, these hold the power to present the brand personality.  These can be used to make a creative, casual, and elegant effect.    These font types sometimes become tough to read, so be careful while choosing the one.
Size is Important
From business cards to billboards, the logo can get recognized in any size. Lately, Instagram has created waves for the new logo. Their original logo was complicated and let its charm go away. Though, the new logo gets a lot of criticism.  
Even, the original logo was loved by many, but, it had a problem. As it was so complicated and comprehensive, it did not look fabulous when it was brought down to the app icon size on the smartphone.
And, knowing that Instagram is the mobile app, that's no Bueno. Now, the new logo is minimal and simple comparatively and is more scalable than the previous one. So, it is better to be scalable when finalizing the logo. It is better to zoom out the design to check how it appears even on the small screen. Know if anything gets cluttered or lost? If there is something like that, then, it is better to simplify the design.
Let the Colors Appeal
The best colors appeal to the users. Colors are the first thing that visitors notice when they visit the web page. Hence, you have to choose the best colors that can attract the customer's interest, and it apparently gets stored in their memory.
The effectual logos use perfect shade or color combinations. Accordingly to psychology, the users revert differently to different colors. Find out below what these colors represent:
Orange: Friendly, confident, and cheerful.

Red: Youthfulness and exciting nature.

Yellow: Optimism, clarity, and warmth.

Green:  Health, peace, and growth.

Purple: Creative, imaginative, and wise nature.

Black:  Neutral, calm, and balanced.

Blue: Trustworthy, strong, and dependable.
The implication of colors is dependent on the shades you are considering. Additionally, the color combinations you prefer define the logo effects on the users who notice it. 
Many types of research show color preferences according to men and women. Men like more of the tint colors and women like more of the shades. The shades are basically the colors that blend with white, and the tints generally blend with black.
Choose Negative Space
Whether you are designing a website or a logo, you must be appetizing to leverage as much of available space. And this is how you get wrong and result in bad design.  Stop experimenting and let the empty space do wonders for you. Several logos are there that have cleverly used empty or negative space. 
And, it even shows the best results. Landfit, my fonts, The Guild of Food Writers, ED (ElettroDomestici), Mister Cooper, WWF (World Wildlife Fund), Le Mans, Toblerone, FedEx Logo are some of its examples. The negative space opens several slew of logo possibilities, so, give it a try.
Be Subliminal
Showing the brand's aim in the logo is something that everyone likes. So, it is better to implement the hidden message in the logo. FedEx logo is the best example of the subliminal. This brand has hidden the message in the negative space between E and X as an arrow.
Chances are more that you have not noticed it before. That hidden arrow is revealing progress and speed. The other example here is the Amazon logo that has also implemented the subliminal. There is an orange line below the company name showing the friendly smile, correct? No, give another glimpse. 
It is a line that goes from A to Z, and it is communication that implies that their inventory is diverse. Therefore, while choosing or creating the logo, do not be scared to hide the hidden messages.  So when choosing a logo, don't be afraid to hide some hidden meanings there.
Versatility is Key
Indeed, you must be designing the business logo on the computer screen. But, is it the only place to see it? No, it is not!!
It will get printed on many mediums. The company will place it on everything, from pens, shirts, to building signs.
Intricate, and colorful details look perfect on the screen, besides they cannot appeal on the embroidered work shirts. Hence, it is better to prefer simplicity.
Hire an Expert to Create the Design
It is a great idea to hire an expert graphic logo designer, when it comes to logo designing. The professionals know how your logo should appear in various media, including websites, applications, and other devices. They are well-known for the articles and the essays, the programs, and the logos. In addition, designers know the perfect precision and size that your logo should have. 
Spend some money and make a beautiful logo. Ultimately, the logo has to connect with you for years, hence, there is no fun to put it at risk.
Hire Us for Perfect Logo  Design!
Maintain the Relevancy
It is important to maintain logo relevancy at times of designing. Your logo is a representation of your business. Your logo is a representation of your business. For example, if you have a female cosmetics business and use tomato images, people will associate you with a food business and eventually will confuse your customers.
What You Do Not Need to Do When Designing a Logo
Some common mistakes await you when you create your logo. Here are some tips on what you should not do:
Resist the cliche of your industry. Are you a dentist, so your logo should have a tooth? Definitely not!! Here's how to avoid a common logo.

Do not make it too complicated. Simplicity is the key to a memorable logo.

Do not try to be too fashionable. The trends are fantastic, but it is better to be generic.

Photoshop so they can save you money and create a logo? Just don't.
Wrapping Up
By setting the tone for your style, color palette, font, and overall appearance, your logo becomes the starting point for supporting your brand. Make your business ready to show its new face to the world! 
So, what are your opinions? Let us know in the comment section. If you need some help with logo design for your business, then contact us!! We are here to help you.
Thanks for reading!!