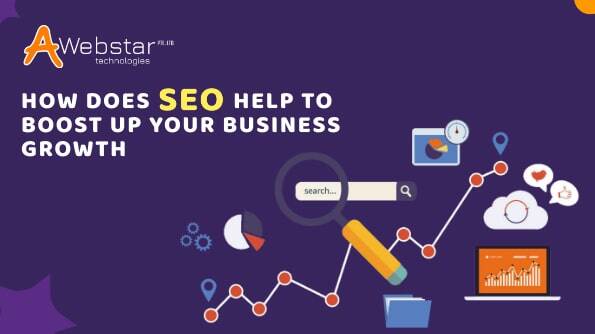 How Does SEO Help to Boost Up Your Business Growth
Customers have become smarter and they prefer to choose the best one to buy. It totally clears from the statistic that; 93% of the customers search the internet before purchasing the service or product. 
Undeniably, they enter search queries, known as keywords in the search boxes of the search engines. And, in return, they receive the expected results. Henceforth, they visit the websites that seem more appropriate to their search idea.
Do you have any idea why they come to only that website? 
Obviously, because they get it on the top of the search results. These high ranking websites on the search engines create credibility and let the customers reach you!!
That's it!! This way you can make your business grow with SEO!!
SEO Described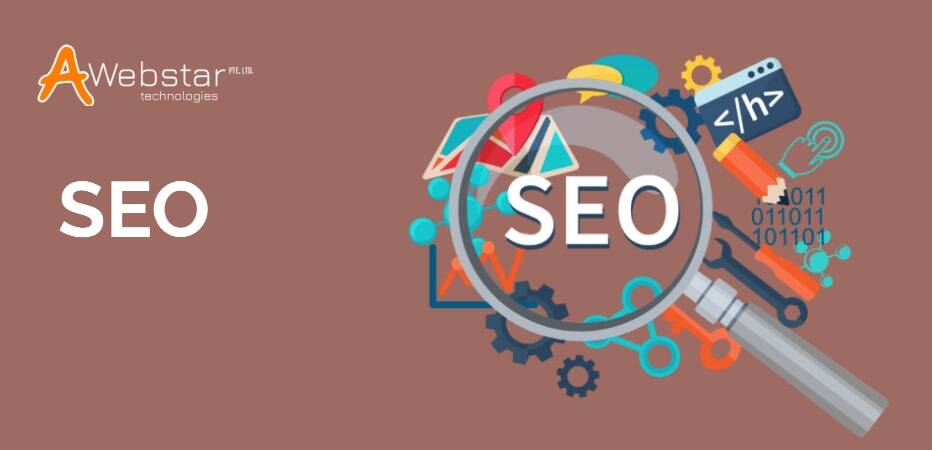 Search Engine Optimization (SEO) is an essential part of any online business today. No website owner will be able to grow a loyal customer base if the site is stuck on page 6 in search results. 
Hence, you know the consequences, if you are not on that list, then, of course, you cannot reach the customers online. Also, you will, definitely, lose the money!! 
So, you must know how crucial it is for your business to grow. Give us the chance to explain it with recent statistics:
You will lose approximately

40,000 searches each second

which provides you hundreds or thousands of business opportunities to be on the internet.

Without SEO, you will lose

14.6% leads

and get better search results. Nevertheless, it relies mostly on the strategies you follow for the lead generation.

Indeed, you will miss the possibility to outperform the competitors in an effective and affordable way. 

Lack of understanding from where the customers are coming and what their aim is? You do not talk about their behavioral patterns, choices, demographics, etc.

You are spending a lot of time networking, cold calling, and some different push advertising. The web search can provide you that is popular because it is known as the best way to stand out. Surely, this way, the industry gets dominated as it is favored by about

70% of marketers

globally.
Continuing that, here, comes the time to make you all know why and how SEO can give your business exceptional heights. Let's find out!!
SEO Components to Improve Business Growth

Keyword Optimization
If SEO is the backbone of online business, then keywords are the main element of SEO. All pages must follow a carefully thought-out keyword strategy in order to attract the maximum amount of attention from the algorithms – crawlers.
This is why you need to decide on a list of keywords for your website. Here are the most common ways to find keywords for your niches:
Brainstorm: Write down all the keywords you can think of yourself and choose the most popular ones.

Keyword planner: Google has developed a special service – Keyword Planner, which helps you find keywords for your target audience.
When it comes to SEO, the success of your organic search efforts depends a lot on how effectively you find, research, analyze, and target keywords for your website. All other aspects of SEO rely on successful keyword optimization. Moreover, semantics optimization touches every aspect of SEO marketing: headlines, links, images, meta title and  descriptions, URLs.
Headings of Levels h1-h6
H1-h6 headings are the second most important SEO element to consider when optimizing your site. Your keywords should be used in your headlines. This is the most important piece of content on any website. Search engine algorithms analyze the titles on the site in order to determine the topic of the page and place it among similar pages in the search engine. 
Keywords play an important role in this process. Each heading should contain a keyword that allows Google to recognize the relevance of your content. Also, you can add your brand name to the title, so that the reader immediately understands who is behind the creation of this page.
Headlines should be compelling and engaging with users. A good headline acts like a call to action – it gets readers to engage with your content. If you're unsure about the effectiveness of a title, check out online tools. These types of apps generate a headline score, analyze its overall structure and grammar.
Links
Why create whole linking strategies? Google's algorithms are complex and constantly evolving. Using links, Google can correctly rank website pages for search queries.
Without links, your website will remain at the bottom of the search result. The point is that links have been one of the key factors in a site's ranking in Google for many years.
This is why websites with a lot of backlinks tend to earn higher rankings in Google searches. It is very important to use keywords in the URL. Keywords in URLs play a significant role in ranking.
As the number of links to a website decreases, so does its rank in the Google search engine. This is why links are needed. Links from highly authoritative sites send a signal of trust to Google. It's as if someone vouched for you. The more people vouch for you, the more they trust you. It is the same with page ranking.
Make internal linking – link the pages of the website with each other using links to each other. Google crawls websites for internal and external links using a bot. This bot goes to the home page of the website, starts rendering the page, and follows the first link. Google can use the links to figure out the relationship between different pages. This way Google is researching your website.
Engage in external optimization – increase the number of external links to your website on the Internet. The quality and quantity of inbound links matter. Adding reliable and informative links from high-quality websites to your pages will help increase the credibility of your website, while adding low-quality links will, on the contrary, the damage it.
Meta Description
While meta keywords no longer have an impact in the SEO world, other features such as meta descriptions still represent an important part of SEO. The average user views two things before opening a web page – headers and meta descriptions.
Meta descriptions always appear below the web page title in Google search results. Search engines highlight keywords in the meta description, thereby encouraging users to take action – a search engine encourages people to click on a link and interact with your content.
Correctly crafted meta description:
Size up to 170 characters

Written in an active voice

Contains a call to action and a keyword

Corresponds to the content

Unique
Publishing Quality Content
Any SEO trick can be learned and applied, but it won't help you get traffic if you don't publish high-quality content on your website. If you want to rank well and be liked by search engines, you need to use keywords in your content. 
All you need to do is create relevant posts, explain phenomena related to your niche, and solve user problems. That is why, the texts on the blogs of most websites are getting longer – every year it takes more and more words in order to write a good analysis of a certain topic and cover it from all sides.
According to research, the ideal blog text length is around 1600 words. However, not every user will read such a text to the end. Use multimedia content to make your blog more attractive to the average user. For example, product reviews give very good results for online stores. This type of video content allows users to learn more about your products and encourages them to make a purchase as they watch.
SEO Audit
A regular SEO audit is a must if you want to keep your website in the same spot in Google searches. SEO audit allows you to examine the entire website and find weaknesses that slow down its performance. For example:
Check the meta titles and descriptions on every page.

Check out keyword optimization for each page.

Analyze the URL structure of your pages.

Check ALT tags on photos.

Take a mobility test. This will help ensure that your website is optimized for smartphone use.
After a technical audit of the website, be sure to eliminate all errors that affect the indexing and ranking of the website. Don't forget to optimize your keywords in images on your website. 
Keywords must be used in ALT and filename. All of the above refinements will help you figure out why your website is losing position on Google. 
Webmaster Counters and Web Analytics Tools
Add Google Analytics counters to track conversions and user behavior on your website. Counters will help you understand where it is strong and where there is weak traffic to your website, they will show the popularity and importance of your website.
Counters and web analytics tools allow you to estimate the actual and potential traffic volume, the actual and potential number of new customers, what content is more interesting for users and also create a behavioral model of visitors.
Why Does a Business Need SEO?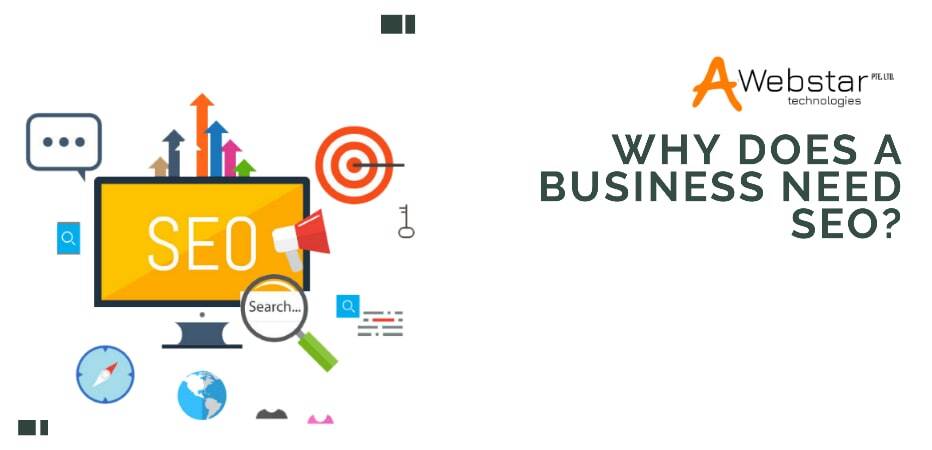 Now almost all areas of business are represented online since it is there that users are looking for goods and services that interest them. And even if they end up making a purchase in a real store, most likely they will first look at company information, address, phone number, product descriptions, etc. exactly on the website. If users do not find you, unfortunately, there will be no sense in the existence of your resource. That is, SEO is needed in order to :
Outrun the Competition
It just so happens that users give preference to those sites that are at the top of search engines. In the meantime, your resource is not at the top of the search results, a large proportion of customers go to your competitor and give their money to them. 
Attract Unlimited Visitors
Using SEO promotion, you will not have any limits on the number of visits to the website. The more targeted queries you optimize for your business, the more traffic and sales will be.
Get the Most Targeted Traffic
With the help of a search engine, users themselves search for the things they need. Therefore, if they find your website, then they are interested in what you do. And the likelihood that they will become your customers is much higher than from contextual advertising.
Increase the Number of Sales on the Website
SEO is able to attract a huge number of potential customers for a wide variety of keywords and phrases for your business topic. This way you can expand your client base and increase your business profits.
Have a Constant Source of Clients
Promotional results will not disappear overnight, as will happen with advertising if you do not fund your account in the advertising account. Because SEO has a long-term and cumulative effect. 
It is Rational to Invest Money and Get more ROI 
All SEO promotion works are aimed at improving the quality and usability of the website, which will affect behavioral factors, the growth of the average check, and the percentage of conversion.
Increase Brand Awareness and Company Image
The websites that are at the top of search engines generate more trust are remembered and build customer loyalty. The easier it is to find a resource, the more likely it is that the user will take the targeted action in your company.
To Increase Sales in the Offline Point as Well
There is always a part of users who are more convenient to come, discuss all the nuances in person, and make a purchase immediately on the spot. In addition to the issuance of search engines, your company will be able to find on Google maps, and lay convenient routes to it in the navigator. 
Your Business's Online Reputation is Important
Google is constantly changing the way we browse our websites. Some SEO factors that didn't exist a few years ago, such as social media metrics, are now prioritized in terms of their impact on search rankings.
Poor quality and outdated content on a site can harm a website's reputation as it is one of the main factors that affect page rankings in search engines.
SEO is Here to Stay
Given the work and trends in search engines, it is unlikely that SEO will stop working anytime soon. To some extent, even the search for audio or video content is influenced by keywords, just as when searching for text information. This ensures that SEO techniques are effective regardless of the period of their existence.
SEO Makes the Site More Attractive
SEO makes a website better both in the eyes of the search engine spider and in the eyes of the user. Of course, the website is optimized for the requirements of the search engine – these are the rules of the game that must be followed. 
To do this, it is necessary to improve the user experience on the website: the site is transferred to a secure protocol, the loading speed is optimized, the design is improved, and a landing page template is created that will bring conversions. 
In general, the website is made as user-friendly as possible, and this is the most important thing – it is not a search engine that brings you money, but a person.
The website becomes more attractive to the client because the SEO specialist engages other areas of Internet marketing: content marketing, social marketing, online advertising, etc. Also, UX design which has similarities with marketing and helps to create a landing that will lead the user to a purchase.
SEO Advantages to Boost Business Profits

SEO Boosts Trust
The aim of any SEO professional is to create a solid foundation for making a beautiful, user-friendly website. This type of website is easy to find in searches; the reason lies in the high level of trust in the brand and its digital assets.
A number of SEO elements are geared towards building a website's authority on search engines like Google. Additionally, the aforementioned factors, the credibility is acquired over time through the inclusion of elements such as:
Quality backlinks.

Positive user experience.

Machine learning signals.

Optimized elements and content on the page.
Building authority will do more for a brand than most, if not all different types of digital optimization. The problem is that trust cannot be built overnight – the same as in real life. Authority is gained over time.
Building a reputable brand takes persistence, engagement, and effort, but it also depends on the value and quality of the services or products offered, which permits the customers to keep their trust in the brand.
Organic Search = Main Source of Online Traffic
Organic search is an important component of website performance for many businesses, as well as a critical component of the user's journey through the funnel and the user's decision to convert or interact with the business.
Marketers understand that Google has a consequence, a larger share of the search market than its competitors, such as Yahoo, Bing, etc. This does not mean that other search engines are not helping improve brand visibility. It only means that Google holds approximately 75% of the entire search market. It leads by a wide margin, and therefore, dictates what to be guided by during optimization.
However, the left, 25% of the market, occupied by other search engines, are productive for brands as well. Google, as the highly visited website in the world, is also the most famous email service in the globe, with over 1 billion users. Not to forget, the next most popular search engine is YouTube.
It is known that a large percentage of users who have access to the Internet search for information on Google at least once a day. Good visibility on reliable websites such as Google and other search networks always benefit a brand. This is facilitated by high-quality SEO optimization and a good website.
High-quality SEO Optimization also Provides Usability for Website Visitors
All want their pages to rank better in organic search and to get the highest visibility possible. But some realize that enhanced user experience is an important part of the journey to achieving the desired results.
Google knows how to interpret positive and negative user experience; the positive user experience is a key element of a website's success.
Customers themselves know what they need. If they can't obtain what they want, the business will be in trouble then. And, of course, the credibility will suffer.
Google itself is a good example of creating a positive user experience, which has implemented algorithms for finding answers to user questions and offering users answers to their questions right on the SERPs.
This was done in order to provde users with the information they are finding merely in fewer clicks, easily and quickly. Good SEO involves creating a positive user experience for the brand.
SEO Influences the Buying Decision Process
The customers conduct their own research. This is one of the most significant benefits of the Internet from a shopper's point of view.
By employing SEO tactics to let potential customers know about good deals, innovative products and services, and the value and reliability of what you offer customers, businesses can change the rules of the game in their favor.
With the right approach, you can also, without a doubt, influence the user's purchasing decision.
For users to form a strong bond with a brand, it must be visible exactly where customers are looking for it. Local SEO improves brand visibility and allows potential customers to get the right answer to their queries, as well as the businesses that can solve their queries.
SEO Best Practices are Constantly Being Updated
Implementing SEO on the website and brand digital resources is a good idea, though if the SEO work is temporary (short-term), and the website does not undergo a re-audit over time, sooner or later it will reach its limit, and further improvements will become impossible due to new restrictions.'
How search evolves, largely at Google's discretion, requires constant monitoring of changes to stand out from the competition and, ideally, on the first page of search results.
A business that proactively tracks key changes in algorithms will benefit. We know that Google changes algorithms thousands of times a year. If you fall behind too far, it won't be easy to regain your previous positions. SEO professionals will assist to prevent this from happening.
Local SEO Improves Engagement, Traffic, and Conversion Rates
The development and growing dominance of mobile traffic has led to the fact that local search is now a major component of the success of small and medium-sized businesses.
The aim of the Local SEO is to optimize the digital devices for local search so that people can find you quickly and easily, thus getting one step closer to conversion.
Local optimization efforts focus on specific cities, areas, even countries to create a viable environment for local brand awareness.
SEO professionals carry this out by optimizing the website content and brand website, including local mentions and backlinks, as well as local search ads relative to the location of the business and the business area in which the brand is represented.
To build strong local user relationships, SEOs should start by optimizing brand information in the Knowledge Graph panel, Google My Business listing, and business social media pages.
You should also pay special attention to user reviews on Google, and other websites such as Home Advisor, Yelp, and Angie's List according to the type of business.
SEO is Comparatively Inexpensive
Of course, SEO demands money. Every best do, right?
But when it is about SEO, it is a comparatively cheap strategy in the large scheme of things, and the payoff is likely to be significant in terms of the bottom line and brand profits.
Investing in SEO is not a marketing expense, but a real business investment. Well-implemented SEO will keep your business afloat for years to come. And, similar to other things in life, it will get better the more investment and attention it receives.
Knowing SEO Assist You to Know the Web World
In a constantly changing environment (world wide web), as new changes take effect, staying on top is not an easy task.
Staying ahead on the SEO world means following the key changes that are taking place in the search world over and over again.
An understanding of the web world, incorporating the knowledge of the tactics leveraged by other local, similar companies and competitors, will perpetually benefit the brand.
SEO Can be Measured
Unlike paid search, SEO ROI is easy to calculate. But SEO allows you to measure almost anything, provided the data is collected and analyzed correctly.
A lot of work is to combine all the data in the end, since there is no one sure way to establish connections between all the actions practiced.
However, there is no loss in knowing how some actions should affect efficiency and growth, and certainly, they do.
Any quality SEO optimization will target such improvements, so taking dots is not a problem.
Brands also like to understand where they have been, where they are, and where they are going by means of the performance metrics. This is particularly true for SEO services for which a business pays money to a person/company.
Also, measurable metrics are the best way to prove SEO performance. As it is known that real-time data never lies.
SEO is a Long-term Strategy
SEO has a remarkable effect in the first year of implementation. And the same will be noticeable for many years to come.
That's right, it's best to keep a close eye on changes and trends as the market is constantly evolving. Though a website can get better even without a ton of serious optimization recommendations by implementing proven SEO practices if it's a reliable website with a user-friendly interface.
And the more time, effort, and budget SEO is devoted to achieving this goal, the longer the website will remain a worthy competitor in its niche market.
If You are Not on the First Page, You Will Not Get a Click
No one can deny the fact that if you are not on the first page of search, your organic search battle is probably lost.
The recent statistics have revealed that about 40% of all conversions to the website are made on the first three results of free organic search results, while up to 30% of results on the first and second pages of the search result do not receive any clicks.
It implies that:
If you are not on the first page of search results, you have to be.

Still, there are several cases where users enter a search term and cannot find what they are looking for.
SEO Opens Up New Opportunities
Quality SEO regularly finds and uses new opportunities. These help brands not only be discovered but also stand out from others.
Right SEO means that the SEO team is completely immersed in everything related to the brand. Promoting a brand with passion and understanding is important. As it let the brand shareholders become shareholders themselves.
The better the audience understands the brand, the more opportunities to develop it can be found. The same is true for SEO.
Wrapping Up
We hope now you got an idea of how SEO is effective and beneficial for your business. Choosing them is not going to harm your website, despite, ignore does!!
So, keep your eye on every single aspect of SEO and implement it now!!
If you have any doubts or suggestions, then, let us know.
Thanks for reading!!