The Role of Page Title and Description Tags in Boosting SEO
In the present scenario of ever-expanding digital terrain, a large number of websites compete for user attention. There is no doubt that search engines play a vital role in guiding users towards relevant and required content.
For website owners and digital marketers, there remains no option other than mastering the art of search engine optimization(SEO). Do not fret any more! We are here to take your hand and guide you through the ultimate SEO secrets that will put your website on the map!
In this exciting blog post, we will make you familiar with the most impactful elements namely title tags and meta descriptions. These can skyrocket your website's presence on search engines.
The main heading of a webpage generally displayed in the browser's title bar is the page title. It defines the page's topic and purpose. The description tag provides a brief summary of a webpage's content that directly influences the click-through rates.
We will break down these fundamental concepts in simple terms for better understanding. Watch your website soar to new heights while disclosing the SEO magic. Let us uncover the enchanting world of page titles and description tags together!!
Benefits of Title and Description Tags for SEO
There are numerous benefits of Title and Description tags for SEO. They are listed in the following section to make you aware of their importance. Let us take a look at it together!!
Enhanced Search Visibility
Search engines can better understand the context and relevance of the page to user queries when these tags are well-optimised. The usage of relevant keywords at accurate places reflects the content of the webpage.
Hence, it increases the chances of being seen by a larger audience. Additionally, improved search visibility also attracts more organic traffic to the website. It establishes the site's authority and credibility in the eyes of search engines thereby leading to higher rankings over time.
Click-Through Rate (CTR) Improvement
To entice users to click on search results and visit the webpage the use of compelling language and relevant keywords is necessary. A captivating meta description provides users with a sneak peek of the page's content whereas a well-crafted page title acts as an attention-grabbing headline.
It's only when the users find these snippets engaging & relevant to their search intent they are more likely to click through the website. As the CTR increases, search engines view the webpage as valuable and relevant. This leads to potential improvements in rankings and overall search visibility.
Improved Keyword Relevance
Website owners can signal search engines the primary focus of their web pages by strategically indulging relevant keywords into these tags. When users perform searches using those keywords, search engines are more likely to display the optimised page in the search results.

You can establish a clear connection between the user's search query and the content offered by optimising the title and meta description. This further increases the chances of attracting targeted organic traffic. The webpage gains higher visibility and authority for specific keywords as a result. This leads to improved rankings and a more targeted audience driving better engagement and conversion rates.
Impact on Search Engine Rankings
Search engines can better understand the context and relevance of the page to user queries when these tags are optimised with relevant keywords. The webpage is more likely to rank higher in search engine results increasing visibility to a wider audience as a result. Improved rankings further lead to increased organic traffic and thus establish the website's authority and credibility.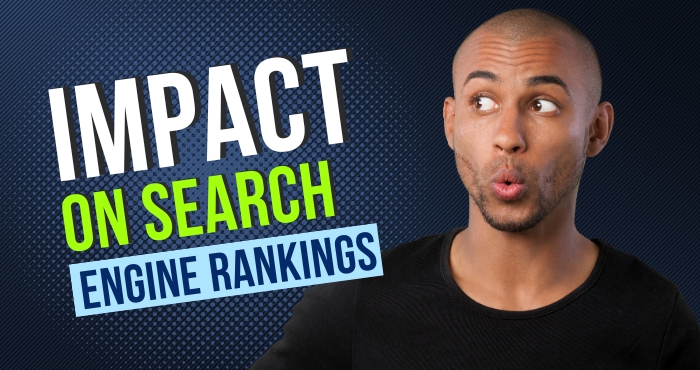 Call-to-Action Possibilities
Website owners can encourage users to take specific actions by strategically drafting these tags with compelling language and enticing phrases. Making use of CTAs like 'Learn More', 'Discover Now' or 'Get Started' in title descriptions can do wonders. It can drive user engagement and consequently improve click-through rates(CTR).
Measurable Performance Metrics
Website owners can assess valuable data on impressions, clicks and click-through rates (CTR) through tools like Google Search Console. This data allows them to measure the effectiveness of their tags in attracting users and thus driving traffic.
Website owners can identify areas for improvement and optimise their tags according to the requirements by analysing the CTR for different pages & keywords. Businesses can enhance their online presence and achieve measurable success in their SEO endeavours with concrete data on hand.
Enhanced Branding
Compelling and consistent tags establish a distinct brand identity ensuring the website stands out in search engine results. Website owners can create a cohesive online presence that reinforces their brand image by aligning these tags with the brand's voice and values.
This well-optimised title and description approach makes the brand's essence and messaging. Hence, the users find it more memorable and recognizable and get attracted towards the website. This establishes a sense of trust and loyalty among users driving long-term success in the competitive digital era
Improved Overall SEO Strategy
By carefully drafting title tags and description titles with relevant keywords and captivating language, website owners can enhance search engine visibility. Optimised tags lead to increased CTRs that indicate valuable content to search engines.
This results in higher rankings and improved online authority driving more traffic. If you are dealing with e-commerce websites, blog posts, content-driven pages or local SEO cultivating the power of these tags strengthens SEO efforts. It drives more qualified traffic and thus achieves better online success.
Conclusion
In a nutshell, page titles and description tags are essential tools for boosting SEO performance. Crafting optimised and relevant tags can lead to higher search engine rankings and increased click-through rates which leads to enhanced user engagement. These elements hold the key to attracting the right audience and maximising the website's online visibility.
Awebstar's exceptional expertise will help you unlock the potential of your online presence in the digital realm. With its top-notch SEO services, you can elevate your business game, reach new heights and thus connect with a broader audience. Awebstar takes charge of business SEO strategy by utilising the power of page title and description tags and helps in driving more qualified traffic. They are capable of helping you achieve greater success in the competitive digital landscape.
So, what are you waiting for? Watch your website soar to new heights in the ever-evolving world of search engine optimization by seizing the potential of these tags.