Complete Guide: How to Generate More Leads With SEO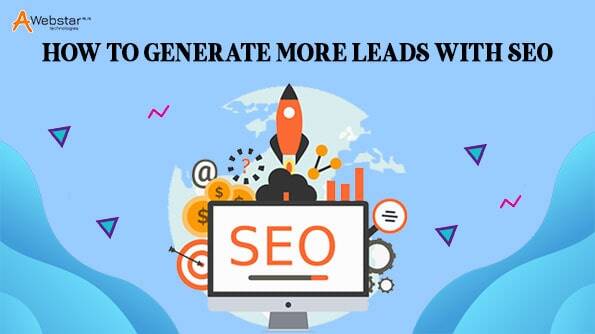 Recently, websites have become the most important source for attracting new customers to the company. To ensure that potential customers know about your product, and have a desire to acquire it-  create a website, conduct its promotion and secure leads.
Many marketing tools are there that could be used for the same. But, they have not been used to their full potential. Hence there is a need to use them to the best.  From all, search engine optimization is one of the tried and tested tools, perhaps it is the most underestimated of all available at the moment. 
While SEO and lead generation are the main suppliers of customers for most B2B organizations, they only come across instead when the content needs refinement or optimization.
SEO helps the website and the content on it to be "taken into account" on the network, in fact, the content that generates leads. But lead generation itself is already a separate process, which includes a set of tasks focused only on obtaining new leads.
But as expected, changes in the market dictate more and more new demands to marketers and companies. Of course, these requirements depend on the target audience and their needs. Lead generation strategies evolve and face new expectations, but one element in these strategies is still not evaluated or used, although it makes the most significant contribution to the development of projects. This is SEO.
What is the Purpose of SEO?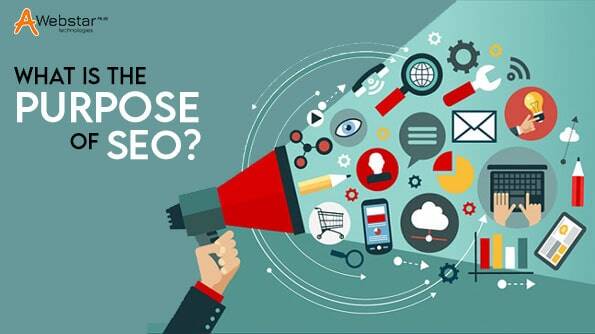 The goal of SEO is to secure a stream of visitors who are in search of the goods or services that visit your website from search engines. And, perform the required action. And it's not at all necessary that these are exactly good positions in the search, as many say.
Since there may be good positions on request, but there is No traffic (in the sense of visitors). We want to draw your attention to the fact that we said not just visitors, but visitors who perform the action you need. This is really important!
Since it does not make sense to increase the flow of visitors who will never buy anything. Search advancement is done precisely in order to get the right visitors from the search engines, for queries that are important for business on your site, by raising its pages to the first lines of search results.
Also, there is a need to draw your attention to the right users, according to the right requests. If this is not so, then a site with the traffic of 1000 people will be less effective than a site with the traffic of 100 people per day. Only because everyone comes to one, and those who really want to buy come to the other.
What is the Purpose of Search Engine Promotion?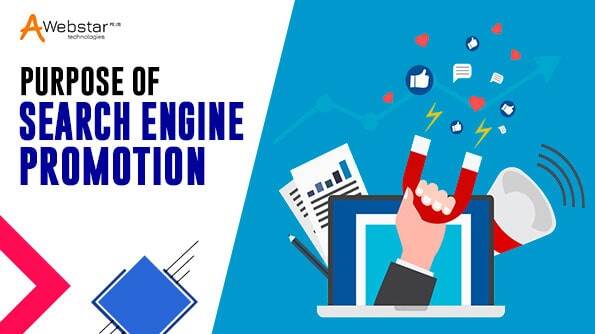 The correct answer to this question is only one – for profit.
But you don't need to dream and reason how exactly you will monetize the received traffic: selling goods or selling services. In this case, it is absolutely not important. There are many examples of how entrepreneurs, plunging into their dreams with profit calculations and ROI, forgot to do this same SEO "cream that they've already removed" in their dreams. The main thing is that SEO should be profitable. But SEO is not just invested-received.
SEO and Lead Generation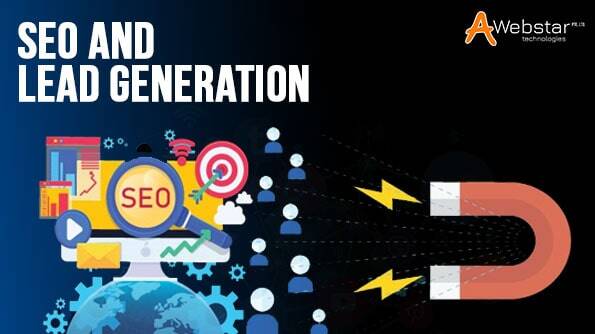 The market is changing and while most marketers know and work well, it will be quite difficult to stay on top of all this. SEO itself is changing, and generating a steady stream of leads is a top priority for every marketer. Both of these strategies can benefit and work together successfully.
The merger of SEO and lead generation strategies begins with a modern understanding of SEO itself and, in particular, with a concept called "User Needs". What is User Needs? In practice, this is what users type in the search bar.
They are divided into two types. The first one is Informational – when the user wants to find out some information and the second one is purchasing – when the user wants to purchase something using the keywords in the search bar.
If you want to know what your audience really wants to get, then google the search queries from which they come to your site. Thus, from the first pages, you will understand what people are looking for most often for a particular keyword. Now, this is extremely convenient and useful, because recently Google and many other search engines have begun to pay great attention to user convenience and quality of content. This way you can really see what users need for this keyword.
This is truly valuable knowledge for every part of your SEO company. When you know the needs of users, you can confidently direct them to content that gives what you need. And do not force users to wander around the site in search of goods.
Start by looking at user needs by keyword. With the right and thought-out content, properly optimized for the needs of users, your lead generation strategy will quickly transform into a positive side.
Some Amazing Lead Generation Statistics
Almost 61% of the marketers reveals that getting leads and traffic is their top-mos challenge. (Source: HubSpot)

Content marketing as the lead generation strategy is used by approximately 88% of B2B marketers. (Source:

Content Marketing Institute

)

Marketers who track potential customers online within 5 minutes are 9 times more likely to convert. (Source:

InsideSales.com

)

The marketers with properly planned lead management strategies include the sales team that follows approximately 75% of the leads.(Source:

Strategic IC

)

Only six hours consumed on social media allows 66% of the marketers to have new leads. (Source: HubSpot)

LinkedIn rules lead generation and have almost 80% of the B2B leads generated from social media. (Source: Oktopost)

It is believed by 42% of the businesses that email is the more efficient lead generation channel. (Source: Circle Research)

Compared with standalone e-mail, the response rate of email nurturing lead is as high as 10 times. (Source:

SilverPop/DemandGen Report

)

80% of marketers use automated software and generate more potential customers, while 77% of them get converted to more potential customers. (Source: VB Insight,

APSIS

)
How to Use SEO for Lead Generation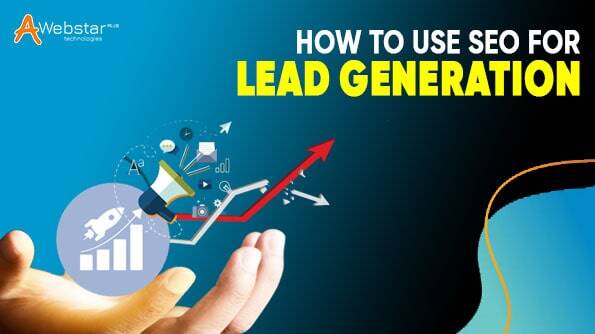 Understand the Target Audience
All businesses have different stories. You cannot use organic traffic that fits all strategies. Powerful content marketing needs an extensive study of the target audience's requirements, behaviors, and desires. With more specifications, the more potential and valuable customers will be secured. Initiate by:
Examining the user's personas, 

Determine the target audience, 

Generate content that connects the center of the target. 
Look After the User Intent
You need to find the exact meaning of the keywords that your potential customers use when searching the offerings. There is a need to know why the customers carry a particular search and what they want to have.  All these insights will allow you to optimize the content to fulfill the intent.
Find New Ways to Perform Keyword Research
Those days are gone while relying on competitive indicators and search volume. From time to time, Google will update its in-depth search algorithm, which concentrates on providing users with the best search experience.
You must fully study the content published by the top ranking websites in order to know Google's evaluation. After having a notion, you can build a more authoritative and competitive blog post.
Content and Homepage Optimization
An important feature of using SEO to generate leads is content creation. Quality content stimulates significant conversations with potential customers. Each content you make requires careful planning. Do not forget that the aim is not high traffic, but conversion traffic. Below, we have mentioned the ways to achieve this goal:
Homepage Optimization
Use the content on the homepage in the best possible way. Initiate by integrating:
City or local information and Business address

Related keywords

Quality concise content

Specific URLs

H1 tags and Titles tags among others
Audit the existing content for: 
Correcting the subheadings

Integrate related links and keywords 

Consistently generate consistent and relatable content
Mobile Optimization
Nowadays, everyone has moved from desktop to mobile. Saying that- the world is mobile is not wrong. There are more than 58% who want to use mobile over anything. Hence, mobile optimization is a significant lead generation policy.
Most of these customers use mobile phones for searching the services or products that are intended to be purchased. Google states that 78% of every local mobile search leads to offline purchases. It reveals the significance of website optimization for improving sales. 
Hence, if the website is not mobile-friendly, or non-responsive, then optimize it to make it more appealing and readable to the mobile users. Surely, mobile optimization investment improves the chances of securing high-quality leads.
Formulate Efficient Meta-descriptions
The meta description is the HTML code that abstracts what the web page has. Although their expansion directly affects the ranking of web pages, it has a significant impact on their click-through rate (CTR). For boosting the conversions, make the meta-tag that is appealing to the user. This has to be optimized for the user intent. There are many factors that you can consider while making a strong meta-description:
Make it appropriate and specific by integrating the target keywords.

Length: Assure that the meta-description considers the comprehensive pixel limit by Google. These meta-descriptions have the click-through rate which is 36% more than the formatted with the existing pixel limit.

Generate value by adding the benefit or solution.

Employ action-oriented language to secure clicks.
Get Alt Tags for the Images
Did you know that Google can only display pictures with Alt tags? Tagging images improves their chances of arriving in Google image search. Therefore, make sure to integrate descriptive text ALT tags on the images.
Create High-quality Backlinks
In the past, links to the website have demonstrated their importance and their value for any online business ranking higher in Google. It should be noted here that "quality is important".
Not each link to the website has the same significance. Only websites from high-domain authorized websites are meaningful. Try to gain as many backlinks as possible.
You can begin with the Internet. Find out the potential links in trade organizations or business associations in your market segment. Prior partnership or cooperation with different brands can also support. Contact them to get the favorite. Later, you can get a guest blog to get high-value backlinks.
Market Customer Stories
Several users need trusted signals before entering the information and to be a customer or lead eventually. For developing the trust feelings in the new user's heart, the customer reviews have the major role to play.
You can use your customers' "comments" as marketing materials to convey trust signals and can ask your existing customers to comment. It's an easy way to send them an email or a link to the review website where you want to fill in every previous review. This way, you can not only hold the list updated but also post buzz regarding the business on the review site. 
Visible and Accurate Call-To-Action (CTA)
Just as it is essential to give concentration to the forms on the website. It is correspondingly essential to pay attention to CTAs-most websites that cannot present them correctly.
When told to do something instead of being asked to analyze it, the human brain moves faster. You enable website visitors to think and act according to their analytical skills. Therefore, provide them the correct CTA to take action and support the tips below to get the most beneficial results.
Hence, give them the right CTAs to act upon and follow the below-mentioned tips for the best results.
Place CTAs perfectly

Do not cover them in corners

Form CTAs as active as possible

Handle CTA image buttons preferably than links

CTAs should instruct visitors in the simplest and easiest manner
SEO the Landing Pages
Optimization of the landing pages guarantees that they occupy a higher position in search results. A great landing page is designed to fulfill a specific group of visitors. It has appeal to the media, bold headlines, compelling Call-to-Action (CTA), and profit-oriented reproductions.
CTA and Landing Pages Optimization
The next best strategy for lead generation is the CTA and landing page optimization. When the landing pages are straightforward, clear, and focused on the individual goal, you can improve the number of distractions or confusion the audience is experiencing. The CTA has to be simple and you like the audience to know what exactly they will do with the information that you have given to them. Of course, with the engaging content, the audience will be directed to follow CTA.
Overlook Common SEO Errors
Too many keywords are one of the most common mistakes people make when looking for SEO games. Not only does it present your content as a difficult one, but, it also destroys the opportunity to develop a compatible and true fanbase. Additional SEO mistakes are defined below:
Article spinning: Get an article from a different website and edit it to make it look new.

Link buying: While advertising the different websites, assure that the link is set to "no-follow".

Duplicate content: Assure every product is non-duplicate and unique.

Hidden/invisible text: Do not use similar font colors as the background color.
Speed
Nowadays, the website's speed matters a lot. The visitors do not like to wait for the website to load. The website failing to have good speed is abundant by the visitors and hence, they move to some more efficient website. 
SEO prioritizes the website that has higher website speed and gives higher ranking. In addition, the faster website reverts to search faster and makes them rank higher.
For enhancing the website speed, select the reliable web host. In addition, eradicate the website effects, such as plugins, spam messages, and redundant scripts. Remember to clean the database and fix the broken links.
Publish Fresh Content Regularly
Regular website updated with new content assures your chances of becoming the Google first pick. It does not end at Google, but there are more search engines that provide preferences. All these preferences assure that your business website is active. It brings search engines to crawl for the websites and each time they crawl,  the recently posted content improves value. 
Regular blogging is the new and best method to publish new content on the website. There is one research that has shown that the companies that generate blogs secure 126% more leads than the non-blogging companies.
Blogs allow you to describe the products and services, share news, comments on the latest event related to business, business updates, and so on.  Here, our advice to you is to add only the content that shows value to the reader. Yes, it has to be search engine friendly besides, do not compromise on readability. 
Also, do not put the content that you have to, instead seek the purpose behind it. It can be to gain a potential customer or enhance the brand image, or build followers, or some other valuable goal. It's important that each of your blogs has a targeted call-to-action (CTA).
Engage More on Social Media
The fundamentals of indexing the content have changed from some time. These days, social media has established its name to an extent. Regular activation of yours on social media improves your chances to be on search engines. Moreover, more than half of the population uses social media for searching for their preferences.
Our recommendation to you is to optimize your social media profile and publish maximum to improve visibility and generate high-quality leads. You can accomplish this by:
Using related keywords on every post

Using appropriate hashtags

Integrating the social media sharing button to the website

Show regular activation on social media
Wrapping it Up
Do not overlook SEO, getting high-quality leads from this is probable.  Though, some of them are time-consuming and overwhelming, but, this all is worth the shot. 
Try out the above-mentioned tips to achieve so.  Get more traffic, more customers, and more sales.   In case you have some queries and suggestions, then you can ask us in the comment section below. Our team will help you resolve your doubts.
Thanks for reading!!