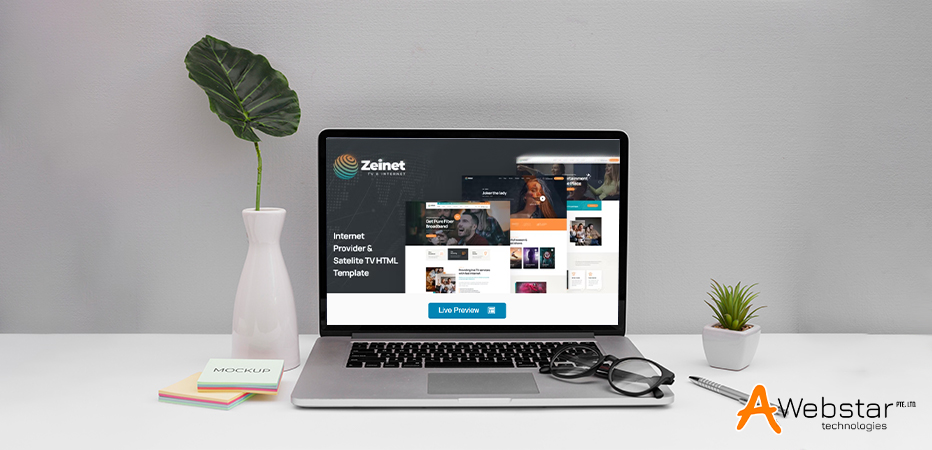 A Comprehensive Guide To Create An Attractive Website Design
The design of your website is one of the most important parameters of business success. You only have a few seconds to impress visitors. If your site has an attractive design, there is a greater chance that tech-savvy people will visit your site regularly & buy the advertised products & services. 
So, it is essential to have a website design that not only engages users, however, improves business credibility. We are here with the tried and tested tips to create an engaging design to make the task easy for you.
How to make an Engaging Website Design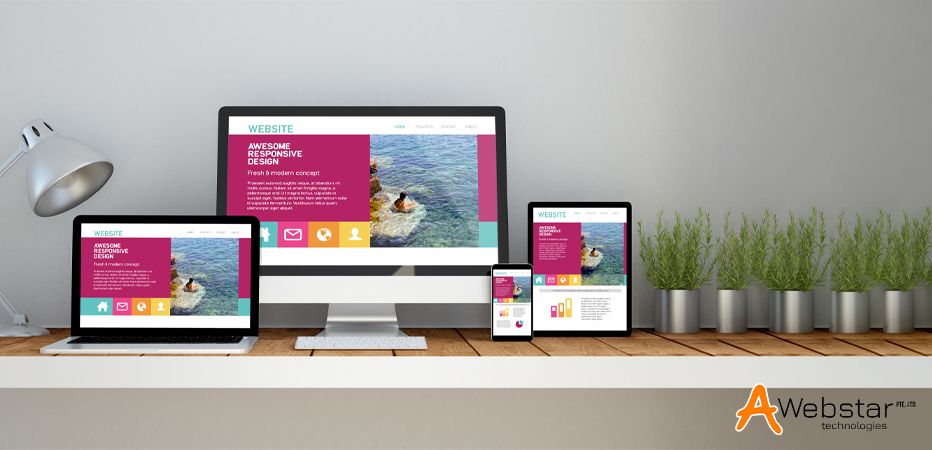 1. Effective Layout Design
Page Layout planning helps you decide: 
What content to use on your page

Where it will be useful

Which content should be put first
Keep in mind which design you want to choose. You can use Interactive graphics or animations with transitions or make it completely professional.
Building an amazing landing page isn't about randomly integrating any data on your page. It is a web page that the visitors visit, and considering the marketing aspect, it is a single page that is different from the homepage or some other pages. 
It empowers you to craft a targeted website experience that works best for the targeted clients.
2. Design A Perfect Search Bar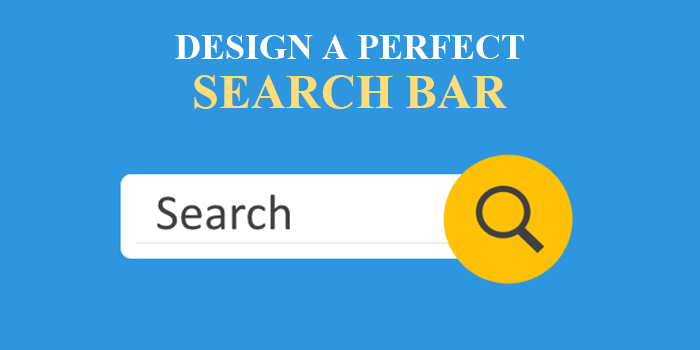 A website may have several pages depending on the business and user base. E-commerce websites, corporate sites, popular blogs, etc, have multiple pages in different categories and sub-categories. The visitor can't visit several pages to find the required content. 
Therefore, you should add a well-designed search bar on the top of your site, possibly on the right. In this case, visitors can insert specific keywords in the search bar and get instant results.
3. Maintain Uniformity in Website Design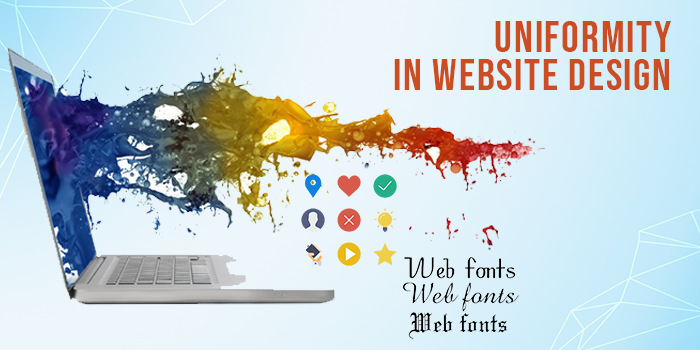 There should be uniformity in Website Design. Therefore, you should choose the color scheme, icons, social sharing buttons, typography, CTA buttons, etc., very carefully. Select the color as per the taste of the targeted audience. Make sure that your website has a uniform color scheme. Keep the website design and structure as simple as you can. It would also allow people from all age groups to visit your website, read the available content & take the desired question easily.
Create a unique call-to-action button and place them appropriately in different places on your website. All these will make your website more useful and attractive. If possible, work with a corporate website designer to get your dream website with all necessary features & functionalities.
4. Make Your Website Speed Faster
Website loading time is one of the most important factors which determines its success or failure in a few days after its launch. Internet users and search engines love faster websites. Search engines ignore slow-speed websites.  
Visitors won't wait for pages or websites to get loaded on their devices. So, you must take care of the website loading speed. Use plugins and extensions in limited numbers, premium hosting, and a CDN to help your website load faster on all devices.
Optimizing Images and Video is crucial; this is also one of the major reasons to speed up the website. Some pages include more videos and images like the gallery page. Faster websites help to find the search in the smallest possible time. All these efficient and time optimizations will also help to rank in the top search results of Google & other Search Engines.
5. Use HD Videos and Images
To make your website look attractive, you should include high-quality videos and images. These days, users do not prefer textual content. They find images and video content more engaging. 
Therefore, it is advised to add a video background to your website. It appeals to users and makes your site look trendy. Don't steal images from other websites. Find free images related to your business and optimize them for search engines using ALT attributes. Good images and videos help visitors to understand your message quickly & buy your services more frequently.
6. User-Friendly Content
All Website Designers and Developers must know that visitors land on websites not to gaze at their design but to get the desired results. So, use unique, SEO-optimized, fact-filled, and easy-to-understand content for web designing and optimization. It is essential to check the Google guidelines before creating or uploading the content on the website.
Therefore, you need to take care of its quality. You can also write the content yourself or get it done by professional content writers. Review it twice before uploading it to the website. Take care of content presentation as it will catch visitors' attention easily.
7. Smooth & Straightforward Website Navigation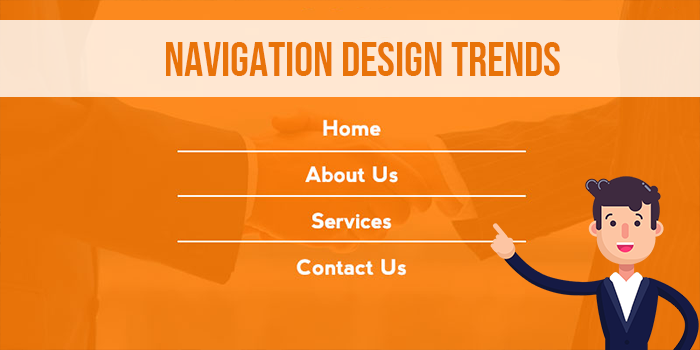 All websites should have the simplest navigation system. It will help visitors to easily move from one page to another on a website in the smallest possible time.
If needed, you should also offer secondary navigation on your website, especially when you run an E-commerce website. Always keep in mind that complicated website navigation confuses users and forces their immediate exit from the site.
8. Your Website Should Be Responsive To All Mobile Devices
Days are gone when people had to sit in front of personal computers to use the internet. Now, they are using various browsers on a variety of portable devices.  And expect every web page to load properly.  
That is to say, your website should be responsive, easy to access, and optimized when used on mobile Phones. Google has also highlighted creating a responsive website, which gives desired results in a short period.
If your site is not responsive, be ready for a high bounce rate, a lower ranking in Google's SERP makes fewer business opportunities, & face the trouble sooner or later. You can use mobile platform plugins or hire a responsive web design company to perform the task.
9. Avoid Undesired Web Popup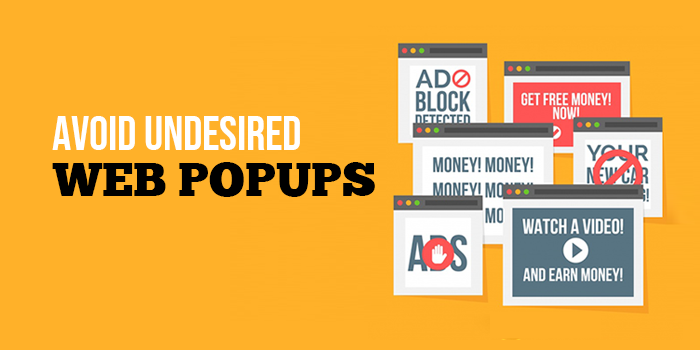 When customers land on your website, they quickly want to read the content they are searching for.  Auto-play audio, popup, video, premium ads, etc irritate users, and they may leave the site in frustration. So, make sure that your website is free from all these materials.
You may also like to read [5 Design Mistakes That Turn Disaster]
Final Words
Attractive website design is essential to attract customers and keep them on your website for more time. They are solely responsible for higher ROI or your business success.  Use these useful tips to make your website look exquisite & also appealing.
Do let us know your opinions in the comment section below. Share your queries as well. Thanks for reading!