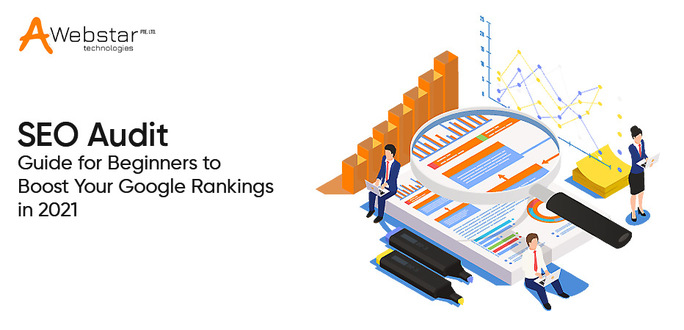 SEO Audit Guide for Beginners to Boost Your Google Rankings in 2023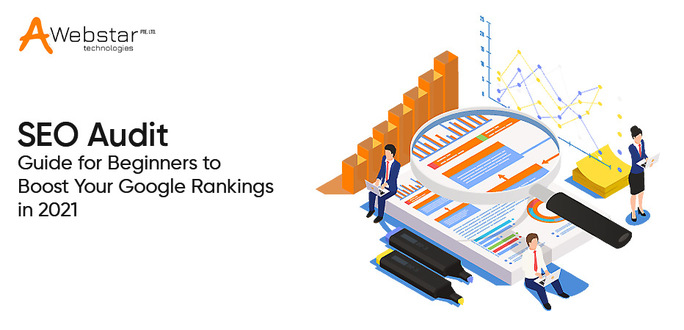 If you require good traffic on your website, you need to attain a high ranking on search engines. Tried all methods and tricks but did not get the results, so it's high time where you need to think of performing an SEO audit for your website.
This guide aims to provide you with a complete understanding of the process of SEO audit.
What is an SEO Audit and Why is it important?
SEO audit is a check of a site for compliance with the requirements of search engines. Also, it removes the obstacles that prevent the resource from moving forward in search and shows directions for further growth.
After the analysis, you will have lists of errors and tasks. Having dealt with them, you will improve the site's position in Google.
Any site, if it develops, will change. Therefore, SEO audits need to be carried out regularly. Considerably, it is a check of the health of the resource and the prevention of possible problems.
Regular SEO audit allows you to:
Find weak points of the site and points of growth: It is necessary to properly allocate available resources (time and budget) and get the most out of them. Sometimes, even small changes to the site leads to good and fairly quick results.
Understand indexing issues: More often, problems belong to one of two groups: not all the necessary pages are included in the search engine index, or, conversely, unwanted content is indexed. For example, service pages are duplicated or automatically generated by the site engine.
Respond to changes in algorithms: Certainly, Google is changing its ranking algorithms to improve search results. Hence, to maintain positions and traffic, you need to monitor these changes and improve the website to meet the new requirements of search engines.
Find and fix errors on the site: If the resource is "live" – ​​mistakes are inevitable. Not to forget, even a simple update of the engine or one of the plugins used can lead to them. The programmers working on the site also do not always comply with the SEO requirements. For example: on a web resource, the URLs of important pages have accidentally changed. It led to a deterioration in their positions in the search results, and then after, you need to set up a redirect for them. This error can be found and corrected as a result of an SEO audit.
SEO Audit Checklist to Improve Website Ranking in 2023
Website Speed
For a good reason, start this SEO-Friendly Web Design by improving your page load speed. Additionally, it is one of the main factors in Google rankings, which many people still tend to forget about it.
Many elements have a significant impact on page load speed. So, once you find what is slowing down page load times, try optimizing it or ask your web developer for help, as this often requires more advanced knowledge.
The main elements affecting the speed of the website:
Unoptimized images
Uncompressed HTML, CSS and JavaScript
Slow server response time (SRT)
Cheap hosting
How to check page loading speed?
PageSpeed Insights, a Google open-source tool, allows you to easily examine the speed of your website. Also, it offers suggestions and insights on how to increase the site's loading speed.
Follow the diagnostic recommendations of PageSpeed ​​Insights, and you will effectively improve your page loading speed. Although, not all recommendations can be implemented, some of them are minor.
Mobility- Adaptability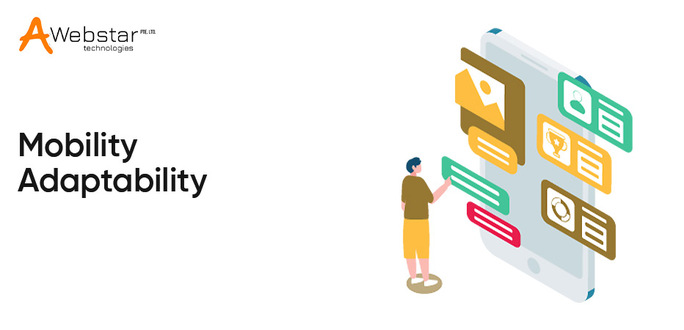 Mobile SEO is no longer the distant future but the present. Millions of users around the world use mobile phones to access web pages. If you are not optimizing your site for mobile, you are losing mobile traffic opportunities. Recent statistics claim that 60% of Google searches are for mobile devices.
These elements have the best impact on whether a site is responsive or not:
website speed
adaptive design
voice search
metadata
How to Check website mobility?
Google has introduced a mobile-friendly testing tool where you can quickly check if your site is mobile, and if not, it will indicate which elements need to be improved.
Also, you will find a coverage report in Google Search Console; it will show you if your site has any mobile crawl issues (make sure you set the main crawler as a smartphone).
Indexing Errors
If Google is unable to crawl your pages, they will not appear in search results. This is why, you need to identify any indexing errors and other technical issues to prevent Google robots from accessing all pages.
How to check For indexing errors?
There are some great ways to check if all of your pages are being crawled and indexed:
It is the fastest and easiest way and does not require any advanced knowledge or special tools. All you have to do is enter the following command into Google:
site: website.com
Google shows you exactly how many pages are being indexed. It is a great solution for websites that have no more than a few hundred pages – results for huge sites may not be entirely accurate.
When it comes to mobile-friendliness, there is a mention of Google Search Console coverage report. Following, it covers all the information about indexing issues and how you can drive more traffic keeping the site mobile-friendly.
You should check this report regularly and fix any indexing issues (such as 404 errors and 500 errors) as soon as possible. Otherwise, you could lose valuable web traffic.
Screaming Frog SEO Spider Tool
The Screaming Frog SEO Spider Tool is a great tool that will crawl your entire site and spot any errors. Subsequently, you can also check the status code of your pages – ideally, you should only see the HTTP 200 status code. However, if Screaming Frog shows 404 or 5xx status codes then you have something to worry about.
Redirects
Talking about indexing redirects cannot be ignored either. In general, you can have 4 versions of your site, these are:
http://website.com
http://www.website.com
https: // www.website.com
https://website.com
Usually, the problem starts when Google doesn't tell you which version of your site is mainstream. As a result, the search engine indexes several versions as it considers them to be separate sites.
Fortunately, there is a solution to this problem. You can implement 301 redirects, which will always bring users and Google crawlers to the main version of your site.
Security
Indeed, Google wants users to remain safe while browsing the web, which is why the search engine prefers all websites that encrypt data and provide complete security.
Nowadays, almost every online store and other sites where users can enter their confidential information must implement an SSL certificate.
Therefore, if you still haven't switched from HTTP to HTTPS, you should do so as soon as possible. Significantly, be aware that Google has officially confirmed the HTTPS protocol.
XML Sitemap
A sitemap is an optional but highly recommended file that contains all the pages on your site. At the same time, Google recognizes an XML sitemap as a ranking factor.
This file can boost your SEO as the sitemap shows Google crawlers the correct architecture for your site, which certainly makes indexing easier and ensures Google doesn't miss any of your pages.
Remember, if you are running a site in multiple language versions, you must create a separate sitemap for each one.
How to validate an XML Sitemap?
There are two ways that you are advised to use:
Often, to check the sitemap of not only your website but also other domains, you can enter the following URL:
https://website.ru/sitemap.xml
Specifically, this method works almost every time. The search engine will immediately display the sitemap of a specific site.
It is a reliable and more effective method. In Google Search Console, you can not only examine the sitemap, however, also add, change, or delete them.
Specifically, the Sitemap report can be found in your Google Search Console account under the Index section. There, you will review the submitted sitemaps and the critical data; when they were added, their status, or the number of URLs they contained.
Robots.Txt
It is another file that you should never forget. So what with the robots.txt file – what is it for?
If you do not want Google search bots to have access to all pages on your site and not index them, you can specify such pages in the robots.txt section and block them from indexing.
Simply, the website listing you want to block from being crawled relies on the website type.
How to Check Robots?
The first method is very similar to the one we recommended for an XML sitemap. You can check this file with the below URL:
https://website.com/robots.txt
You will receive a list of pages that are blocked from indexing.
Many SEO tools or Chrome extensions also give you the ability to check your robots.txt file. SEO META in 1 CLICK is recommended for you. It is a great extension that shows the essential data on the page, including robots.txt.
On-page Optimization
So far, we have focused mainly on the elements of technical SEO. Now, let's take a closer look at the elements on the page, as they also have a huge impact on your ranking in search results.
The most important aspects of On-Page SEO Checklist that need to be optimized include:
title tag
meta description
URL structure
tunneling construction
images (filenames, size, alt-text)
HTML accent tags (<strong> or> <em>)
Internal and external communication
It would certainly be nearly impossible to optimize all of your pages at once (especially if you have hundreds or even thousands of pages). So, start with the best ones that have the most potential to drive your web traffic.
How to validate elements on a page?
When it comes to on-page SEO, Screaming Frog is the perfect tool that helps to improve the site's onsite SEO. Right from fixing the broken links to analyzing metadata & page titles, it gathers all data types to help SEOs make the right decisions.
Internal and External Profile
It has already been mentioned that one of the elements of on-page SEO is the optimization of both internal and external links. But this issue is absolutely worth paying more attention to it. You must make sure that all links to your other pages, as well as to other domains, must be entered correctly. Here are the biggest problems when it comes to internal and external links:
These are links that actually go nowhere, they often appear when you add a link to a page that gets deleted after a while, but the link is still there.
It is clickable text on a link (a kind of link label) and the anchor text contains a keyword that accurately describes the page the link is linking to.
How to check internal and external communication?
If you want to identify all the broken links on the page, then checking my links will definitely come in handy for you. In turn, to check if external links have the "nofollow" attribute, use NoFollow, a great and easy-to-use SEO browser extension.
Backlinks
Without backlinks, you're not going to be hugely successful on Google. Many SEO experts even claim that link building is one of the top 3 Google ranking factors. Our research on 1 million search results found that backlinks are more relevant to rankings contrasted to another factor.
Your backlinks should be:
Authorized domains with high SEO metrics like domain rank, domain authority, web traffic, or spam rank.
be natural
develop constantly
be unique (anchor text Vs bare link, nofollow Vs dofollow)
How to check backlinks?
When it comes to planning and monitoring your link-building process, there is no better tool than Ahrefs.
With Ahrefs, you are checking things out like:
the number of referring pages and domains,
domain rating
new and lost backlinks,
anchors,
backlink types (dofollow, nofollow, UGC, sponsored, educational, etc.)
Competitive Analysis
Stay close with your friends, but get closer with your competitors! If you need to get great success through SEO, then you can't lag behind your rivals.
Hence, competitive research and analysis are the most essential components of an SEO audit.
When conducting a competitive analysis, it is necessary:
Find the most effective competitors on Google
Site performance comparison: site
website traffic,
quality (domain rating in Ahrefs, domain authority in Moz)
the number of backlinks and referring domains,
quantity of keywords in search results,
indexed pages in Google,
Discover common keywords,
Fill in the feedback gap.
Examine their content.
How to find out the competitors?
Ahrefs: A report on competing domains in the Site Explorer tool.
SEMrush: The competitive research section of the organic research tool.
Ahrefs: organic keywords in an organic research tool.
Moz: Top keywords ranking in Keyword Research section.
SEMrush: Breaking Feedback in the Competitive Research Section.
Ahrefs: Backlinks in the backlink profile section.
Content Analysis
Google values ​​quality content that meets the needs of its users. So, sometimes deleting some pages that are not relevant and don't generate web traffic can do a lot of good.
As you analyze the content of your website and company blog, ask yourself the following questions:
Is the content 100% unique?
Is content informative, meaningful, and valuable?
What about its length?
Is the content visually appealing?
Does it have the correct title structure?
Does it contain images, videos, or infographics?
Are the paragraphs too long?
Are all blog comments moderated?
How to Analyze Content?
There are actually many SEO content analysis tools out there that will come in handy for you. The following tools are recommended:
Screaming Frog SEO Spider – for finding broken links and other technical problems
Grammarly – for checking grammar and spelling errors
Google Search Console – for analyzing the performance of your content in search results
SEMrush – to optimize existing content
BuzzSumo – discover new content ideas
Signals of User Experience (UX)
If you provide a better user experience, you will increase your SEO rankings. It is absolutely true!
Therefore, if your users are not satisfy with your site, it will affect your position in the search results.
Hence, you should analyze how users interact with your site and based on this, optimize your site for UX signals.
Analyze the following metrics:
Wait time – the amount of time that users spend on your site before returning to SERP,
Bounce rate – how many users left your site without any interaction,
Organic CTR – How many users who saw your site in search results clicked on it.
How to analyze UX Signals?
You can find all the UX Signals data you need in your Google Analytics and Google Search Console accounts.
The bounce rate column can be found in almost every Google Analytics report.
To check your organic CTR, go to your Google Search Console account. You can check the average CTR in the performance report.
Concluding Remarks
An SEO audit is a good starting point before planning a long-term SEO campaign. So, if you want your optimization process to yield the best results and increase your visibility in search results, you must first figure out exactly what needs optimization – and this is where SEO audits do their job.
With this SEO audit checklist for 2023, you will be able to examine the site's performance. However, If you want your website's SEO audit to be done by experienced experts, hiring an SEO agency would be the key. They will prepare an effective data-driven SEO strategy for you and help you boost your business website rankings on the top of SERPs.
Do share your feedback with us in the comment section below. Thanks for reading!