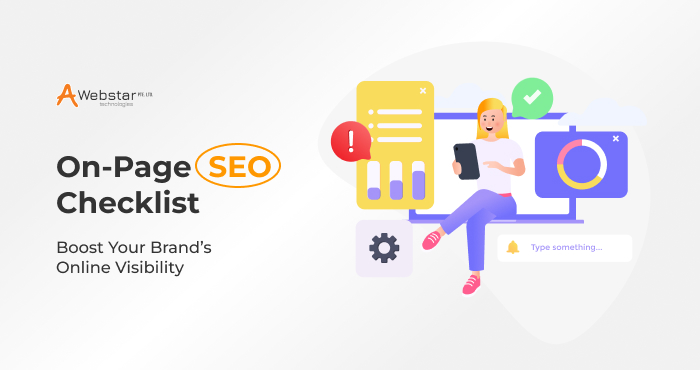 On-Page SEO Checklist: Boost Your Brand's Online Visibility
If you seek a strong online presence for your brand's success, an effective SEO strategy is the key. It helps to boost your website's visibility and attract organic traffic. On-page SEO is crucial for optimising your website's content and structure to rank higher in search engine results. However, multiple factors in on-page SEO work together to keep you ahead of the competition.
Today, we are providing you with a comprehensive on page SEO checklist that covers essential factors for every brand. Implementing these strategies can enhance your website's performance, increase visibility on search engines, and ultimately drive more traffic and boost your brand's value. So, take a deep breath, sit back, and be ready for a successful on-page strategy that will drive your brand to new heights.
What Is On-Page SEO?
Before going into the checklist essential, let's know what on-page SEO exactly means. On-page SEO is the process to improve your web pages and optimise them for searchers and search engines. It focuses on both the content and HTML source code of a page to make web pages more user-friendly and search engine-friendly. Incorporating SEO strategically attracts more organic traffic to your website. However, it is an ongoing process that requires continuous monitoring and refinement to maintain and improve search engine rankings.
On-Page SEO Checklist: A Guide to Boost Your Website Rankings
There are different approaches to optimising your pages including Keyword Research, improved URLs, Headline tags Optimization, content optimization, image optimization, internal linking, Responsive Web design, schema and Featured Snippets. Let's discuss all of these approaches in detail.
Keywords are the foundation of a strong SEO strategy. Good keyword research is an effective way for businesses to connect with their potential customers or targeted audience. Good On-page Keyword analysis begins with understanding the niche, your targeted audience, and the intent behind the SEO strategy.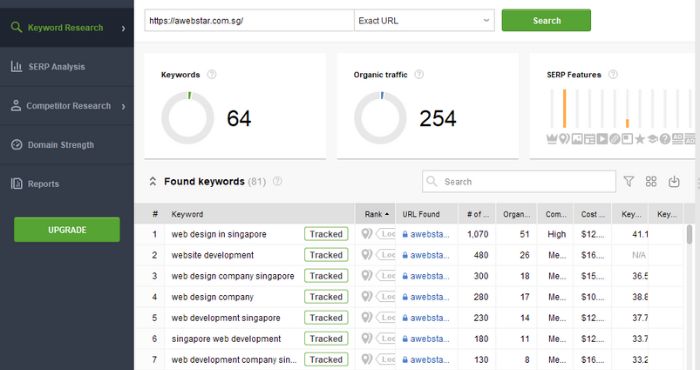 Different types of keywords include:
Long tail keywords
Short tail keywords
Geo-targeting keywords
Product-based keywords
intent targeting keywords
You must choose relevant keywords satisfying the following parameters:
The intent of your keyword research must be clear:-
The intent of your keyword research must be clear
Analyse keyword research volume to understand the average number of monthly searches.
Understanding of keyword difficulty i.e. how difficult it is to rank in the top 10 searches.
Meta tags introduce your web page to crawlers and help to understand the intent of a particular page. Creating persuasive and compelling meta titles and descriptions is crucial for user engagement and visibility on search engines. Ensure to use your primary keyword in meta title and descriptions tags for effective on page SEO optimization.
There is a character limit for titles and descriptions so that they get displayed completely in search engine results. The title tags must be between 55-65 characters whereas meta descriptions could be 155-160 characters long.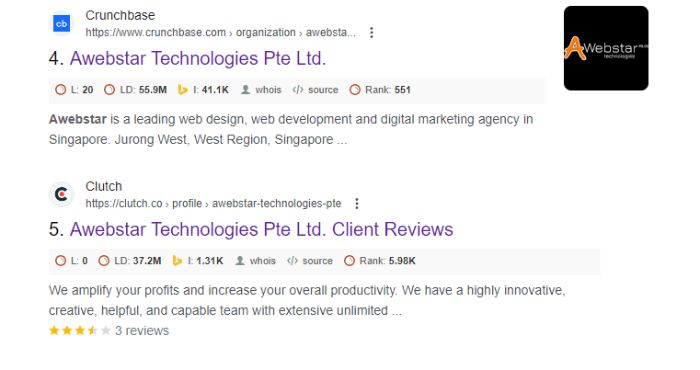 Headline tags Optimization
Every page must contain an H1 tag, which is usually the page title or headline. It seems to be an effortless task but it is essential to describe your content on the webpage clearly. Also, structurize your content properly using header tags i.e. H1, H2, H3, etc. Incorporating different elements such as relevant keywords within the headers enhance on-page optimization.
To create user-friendly and engaging content, you must include relevant images to it. But, search engines cannot directly interpret images or visuals added to your content. Alt text explains to search engines what the image is trying to describe or what it includes. So, it is vital to optimize images using alt text and file names. The name given to your image files must be descriptive including relevant keywords wherever possible. Add image captions for providing valuable information to users and search engines. These on-page SEO practices can effectively improve your website performance and user experience.
Targeted keyword placement
Place your keywords strategically throughout the content, avoiding keyword stuffing. It is recommended to keep the keyword density around 1-3% to maintain the readability and flow of the content. Your keyword must come naturally in your content as keyword stuffing can lead to search engine penalties.
Ensure High-quality content
Focus more on creating high-quality content that is relevant to the audience. High-quality content is the backbone of on-page optimization. It is your content that engages and attracts the user's attention. Users visiting your website find valuable information and answer their queries through the content provided on it. Search engines evolve to offer the best results to their users. Creating compelling and engaging content will increase the chances of your website ranking higher on Search Engine Result Pages (SERPs).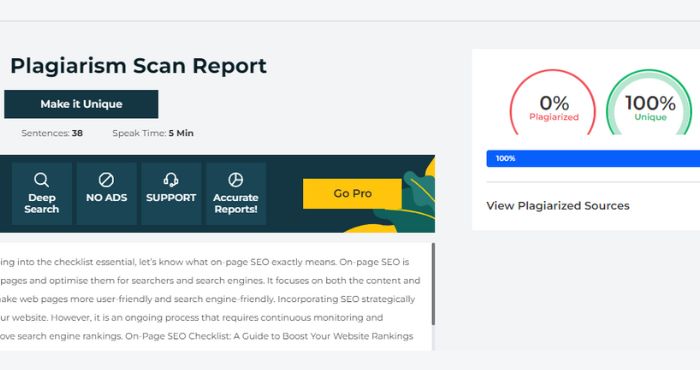 Internal Linking
Why not direct a potential buyer or reader to more helpful stuff if they are already reading your content? Your content may reference reliable and useful data stored on other web pages on your website. Internal linking is the best way to direct your audience to other web pages, suggesting a clear navigation pathway. It will help users to explore more content with less effort. When visitors find it easy to navigate and discover the relevant information easily, they are more likely to become repeat visitors to your website. Use relevant anchor text to optimise your pages for particular keywords.
Incorporate Schema Markup
The better Google understands your page, the more accurately it can rank your content. Adding schema markups help google understand the content and context of web pages. It is a powerful technique to classify and categorise your content accurately, helping users to get precise and targeted results. Identify the most appropriate schema for your content. The different schema types available are Local business schema, articles or blogs, products/reviews, FAQs, and many more.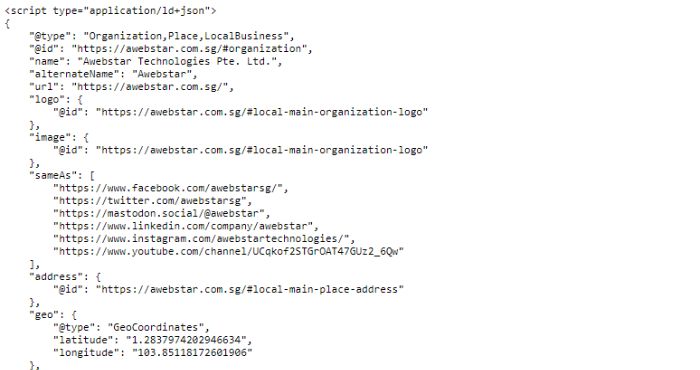 Responsive Web design
In this era of mobile dominance, having a responsive and SEO-friendly web design is crucial for online success. Such design enhances user experience, improves page load speed, and maintains a consistent URL structure across multiple devices. It eliminates the need for creating separate versions for mobile or other platforms. With content and layout adapting seamlessly to different screens, a responsive website ensures a more engaging and user-friendly experience.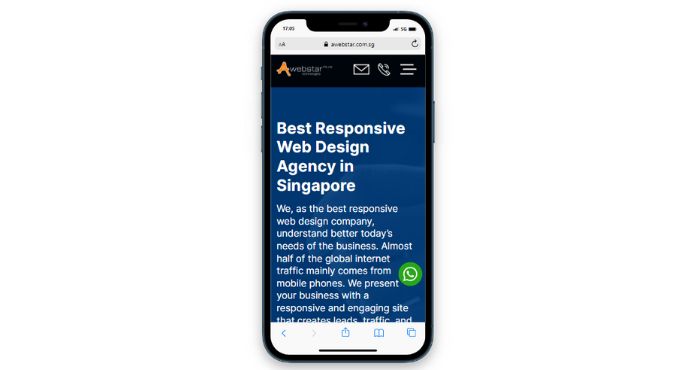 Featured Snippets
Featured snippets refer to the results that appear at the top of organic search results. These snippets offer a short and direct answer to search queries by extracting information from a relevant web page. Different types of featured snippets include paragraph snippets, list snippets, table snippets, and video snippets. Featured snippets qualify your website as an authentic and trusted source of information. It will help to increase brand authority and credibility.
Conclusion
Mastering on-page SEO is a crucial step toward improving your online presence and visibility. Following this comprehensive on page seo checklist will surely equip you with essential techniques to optimise your website's on-page SEO elements. Just focus on creating unique, relevant, and valuable content in accordance with search engine guidelines. Start working over the different elements mentioned in the checklist and achieve higher rankings and organic traffic!