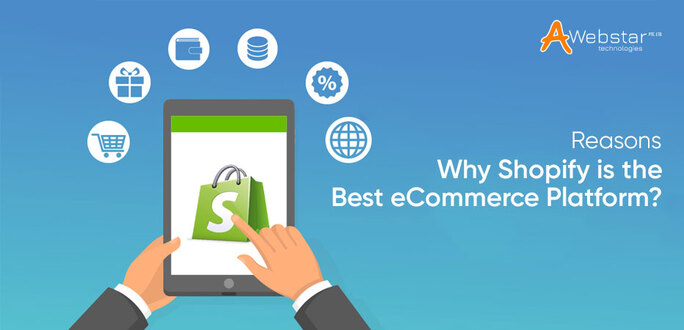 Reasons Why Shopify is the Best eCommerce Platform?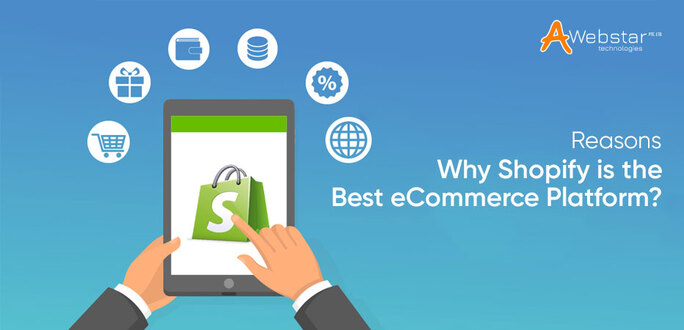 In this rapidly evolving digital world, no individual has the time to go to the stores physically to meet their needs. As a result, more and more people are turning to eCommerce services.
Hence, if you're looking to start a new eCommerce business or improve an existing one, Shopify is a must-use platform.
To conclude:
There are 1.75 million sellers on this eCommerce platform. Also, 1.59 million live sites are Shopify-powered.
In 2020, 20% of eCommerce sites were designed on Shopify.
Acquiring customers in this competitive world is challenging. Some crucial things like customer engagement, scalability, SEO, and more must be addressed by the specific eCommerce store. However, with so many options available, how will you choose the one that engages with the business needs and goals?
Businesses that prefer Shopify development can seamlessly sell their products online and build a loyal clientele. In addition, the Shopify platform offers additional features and benefits. Some of these include reduced development costs & efforts & time, and more.
So, here are a few reasons how Shopify can be the ideal eCommerce platform choice for your business.
Overview of Shopify
As an eCommerce platform, Shopify offers everything a merchant or business could possibly need to build an online store. There are many websites that can benefit from this secure software solution. A built-in online editor makes it easy to create new pages and sell products in multiple languages, and so on.
Facts say that:
Shopify allows integrating an online store into a retail setting using the POS system.
Apart from that, Shopify's pricing starts at $29 for the basic plan.
Additionally, Shopify has a large database of experts who can help with marketing jobs, including search engine optimization (SEO).
Reasons Why Shopify is the Best eCommerce Platform
User-Friendly Platform
Among the structured platforms that are easy to understand and integrate, Shopify is one of the most well-known. Its drag-and-drop feature makes it easy to design and arrange multiple elements.
It allows retailers to create their own scalable and flexible online store with robust built-in features. Aside from the hosting and software, Shopify has everything you need to build your online eCommerce store.
Best of all, you only need to hire Shopify services if there are any unknown complications. Otherwise, Shopify is an easy platform with significant elements that you can arrange on your own.
Supports Multiple Languages
This is simply clear. Let's say you own an online store. It sells goods in a single nation where people speak French and English as their native languages. Of course, you'll have to include both of them. Now, you've decided to sell them in another country also.
The question is will you create a similar eCommerce store to sell in that country?
Of course not!
You need to ensure that the existing online eCommerce store includes all native languages for each country where you want to sell.
Fortunately, the Shopify platform comes with a variety of plugins and extensions. You can easily translate your storefront into other languages with these.
Easy Product Customization
You might think that for Shopify to become the best eCommerce platform, competing with other eCommerce solutions is crucial. And you might also be aware that Amazon that expanded from an online bookstore has now become the eCommerce leader.
But you might be unaware that the websites built on Shopify can have all of Amazon's features.
This includes everything from product customization to customer ratings and cart functionality. Furthermore, it is capable of defining variants like product colors, sizes, etc.
Higher Reliability
Another reason to choose Shopify eCommerce store development is the security and reliability it offers.
Securing an organization's assets should be a top priority. There are many reasons for this. In the same way, making the store accessible to the target audience online at all times is essential. Hence, Shopify offers both security and reliability features. As a bonus, it takes care of all the necessary maintenance and upgrades as well.
Rich in Features and Functionality

The security and reliability of Shopify eCommerce store development is another reason to choose it. And with so many features to offer, it is still easy to use.
In addition to this, several potential obstacles can arise when processing orders. Product addition, and reports are all improved thanks to Shopify's assistance. As a result, managing everything from a single dashboard is just easy.
More than 100 premium themes are available, each with a wide array of customizability options. Their responsiveness allows the merchants to customize their products. As an added bonus, drag and drop makes designing and customizing the store look a lot more straightforward. Another option is to hire Shopify developers with coding and design experience for complete design and customization control.
Setting Up Payment Gateway
Integration of a reliable and secure payment gateway has always been a top priority for online retailers. To ensure smooth payments, any eCommerce store must maintain an active payment processing system during the checkout process.
Here, right from debit cards, credit cards to UPI, COD, and EMIs, Shopify development supports it all. Besides all these choices, Shopify's gateway offers lower credit card fees and free transactions. Additionally, no merchant account will be required to use this gateway.
Shopify development supports all payment methods like debit cards, credit cards, UPI, COD, and EMIs. Additionally, Shopify's payment gateway provides lower credit card fees and free transactions, in addition to all of the other options. Additionally, no merchant account is essential to use this gateway. Besides, it also provides its own payment method as well that is Stripe-powered.
SSL Security Feature
It is always better to build an online store that is secure, fast, and readily available all time. After all, eCommerce stores are about dealing with customer information, also including bank account details.
As a result, security is one of the best reasons to choose this hosted platform. All of the important data is encrypted and transmitted over an encrypted connection, which is protected by SSL certificates.
SEO-Friendliness
Making SEO-friendly web design is the next step after your store is launched or upgraded. The goal of SEO is to get your website to the top of the SERPs.
With the help of search engine optimization, the store's products can be found in search engines with ease. Shopify gives you the ability to create landing pages for your campaigns, which is a huge advantage over other eCommerce platforms. There are a number of other SEO factors that Shopify supports such as Meta title and description tags . 
Seamless Inventory Management
A full-time employee was needed to keep track of inventories in the past. It's all because of Shopify. Items in stock can be easily tracked. For managing both offline and online inventories, there's the Point-of-Sale (POS) system. It reduces the number of deadstock, product waste, and saves warehouse storage costs. For example, some of these features include FIFO and LIFO, regular auditing, and so forth.
Dedicated Support
Shopify's quality customer service is another great benefit. As well as providing 24/7 customer support, Shopify also ensures that merchants receive the best possible care. Its customer service does more than just answer questions.
You can rely on them to help you meet other requirements such as feature requests or design changes as well as custom integrations.
The Bottom Line
Building a Shopify store is not only just based upon delivering the ease of use and its appearance. It requires expert assistance to make the store more convenient and robust than all its competitors.
Hence, if you are seeking eCommerce store development, you can contact us at Awebstar. We are a leading Shopify Development company in Singapore that builds user-friendly interface eCommerce stores. Furthermore, we focus more on providing a seamless customer experience and scale up the business sales and ROI. All in all, moving with our Shopify developers comes the best solution. This is because they take advantage of all the features for your business benefit.