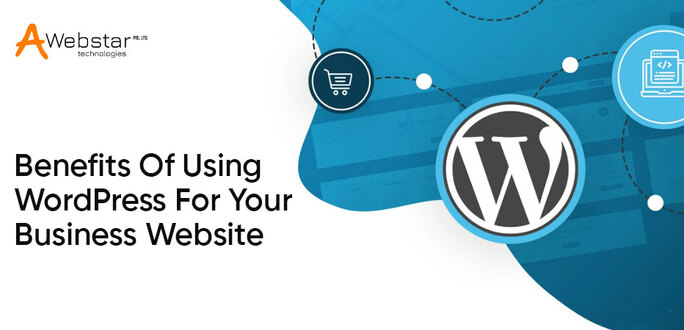 Benefits Of Using WordPress For Your Business Website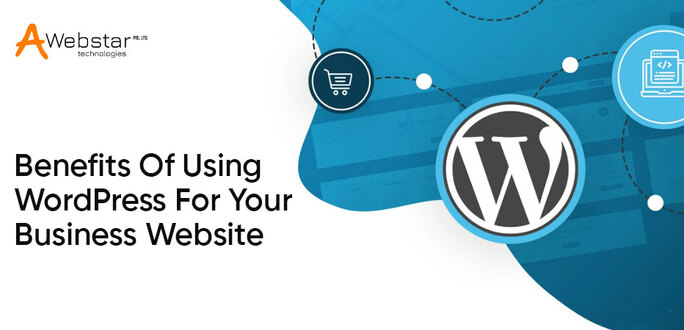 Previously, not many enterprises looked to create a website for their business due to its affordability. But now the time has changed, there are better & economical options available. WordPress is one of them which gives an edge to your website. Since its first launch in 2003, it has undoubtedly experienced considerable growth.
It is a flexible and powerful platform that enables its users to create a business website.
The statistics show that this Content Management System empowers 42.7% of all sites. WordPress has one-third of the web in its pocket.
14.7% of top sites get created on WordPress. Daily more than 500 websites are created on WordPress, whereas just 60 to 80 get built on CMS like Squarespace and Shopify.

Why use WordPress to Create Websites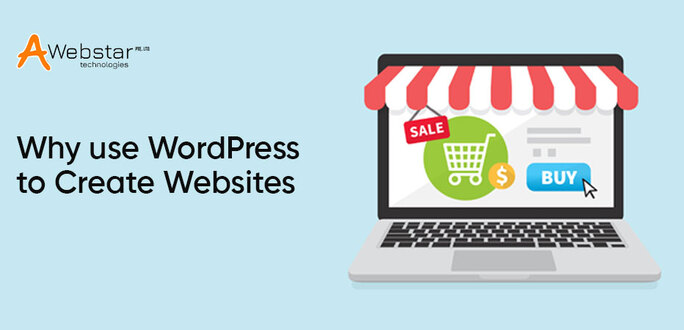 WordPress – Affordab
The main advantages of creating a website on WordPress are that it is a free CMS that can get used for any purpose (creating a site or writing blogs, etc). Of course, there are paid plugins and themes for it. And as practice shows, for any paid add-on, you can almost always find the same functionality at free of cost.
Tens of Thousands of Plugins
On WordPress, you can install plugins, small additions that extend the functionality of the project. More than 54,000+ plugins exist. You can find several options for any function.
Even there are free and paid plugins. There are also a lot of free ones, and they are quite functional. More often, there are shareware plugins, from which the basic part of the function are free, and contain additional features – for money.
You can install the plugin in a couple of clicks, and most of them start working immediately, without configuration. If you use a different CMS or, even more so, a site on bare code, adding a new function can take a lot of effort and time.
SEO Friendliness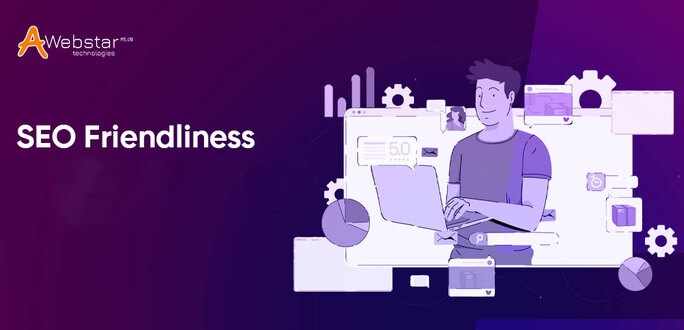 SEO is of prime importance when it is about website ranking. Other CMS and self-written projects are significantly inferior to WordPress in SEO optimization. In addition to the tools and features built into the management system itself that improve the perception of pages by search engines. There are many more SEO essential and useful plugins that help to enhance this perception.
Perhaps, only one drawback of WordPress can negatively affect website promotion in any way. It is a cumbersome system, which can slow down the page loading speed. You can avoid this with the right approach and optimization.
Adaptability
Along with SEO today, adaptability holds the leading place in the promotion. Users browse sites not only on desktop computers but also on small netbooks, tablets, and smartphones. About half of the traffic will come from such mobile devices. Therefore, the design must be displayed with high quality on all types of screens and operating systems.
WordPress themes, even free ones, can easily implement responsiveness. All modern themes for this CMS are already responsive.
Huge Support Community
WordPress, the most popular Content management system has already received large support from the community, besides the one found on the official website. Many people want to give free advice and help solve an issue in a particular area related to WordPress. If we are talking about paid services, then there is a large selection of specialists. Due to high competition, the prices for their services are significantly less than for services for working with other management systems.
Lots of Relatively Inexpensive Developers
If it is not possible to install WordPress, you can always find a WordPress professional.
Because installing and adjusting a WordPress template regularly does not need a high level of qualifications. Sequentially, there are more such developers than highly skilled professionals. Moreover, the hourly cost of work is even low.
Marketplaces
From all the resources in the WordPress themes, Themeforest is an absolute leader, considering template quality and quantity. The total number of WordPress templates on the market is approximately 11,000.
And the regular increase in template requirements enables us to maintain the standard at a higher level. Themeforest moderators focus on the visual elements of the template; visually stunning effects are essential.
Similarly, the template functionality and the code cleanliness are also essential parameters for arranging the template on ThemeForest. Therefore, the complexity of the high demands placed on the merchandise allows the quality to be maintained at an appropriate level.
Free or Paid Templates?
Definitely, among the free templates, there are quite decent ones. Though, if you need to create a practical and stylish website, then choose the paid themes. The average cost for paid themes is $57.54.
However, for this amount, in several cases, few paid plugins are used. Commonly, Slider Revolution and Visual Composer are good choice.
These plugins cost is equal to the paid template cost. Also, Few premium themes have many plugins. Additionally, it is vital to receive the best service when more money is spent on the themes. Technical support specialists will help you deal with a variety of questions that have arisen.
Moreover, the customization possibilities for paid templates are very extensive. For example, multifunctional themes are very suitable for business sites and personal portfolio sites of large companies.
Of course, there are extremely targeted templates for particular areas of activity. Like, a site of a law firm and wedding themes.
Next step?
Now it is clear to you why choosing WordPress is the right option for you. So, if you have made your mind to create a business website on WordPress, all you have to do is to:
Buy a domain and hosting solution
Get help for WordPress web designing, security, and SEO.
Use the best and suitable plugin to run the website.
Create blog articles and publish them according to the requirements.
Work on website navigation
That's it!
After trying it, you will quickly find out why it is one of the best CMS to create websites. It does not matter what your business is all about and what your expectations are from the website; WordPress can do it for you! Many are using it and enduring success. You could also be the one- use it and grow your business!