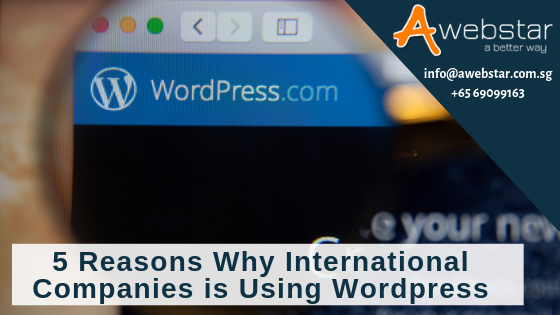 5 Reasons Why International Companies is Using WordPress
A company's website is usually termed as its new face. It's the clients' and consumers' first impression of the legitimacy and professionalism of a business. Therefore, choosing the right web design company in singapore is critical for your particular business. It is now common knowledge that WordPress is the most popular blogging tool available today. But what most people may not realize is that it is also one very powerful Content Management System that you can use for more than just blogging.
The essence of marketing is all in reaching the right person, through the right medium and delivering the right message and at the right time. However, a lot of business marketers get caught up in other details like the name of their URL, colour schemes, font size and using the right "magic" words. While all these details are equally important and help in optimizing your marketing efforts, if you are conveying the wrong message, through the wrong medium, to the wrong audience and at the wrong time; then all those nice and fancy details will remain irrelevant.
The truth of the matter is – it all begins with your blog. And the most important question that you need to ask yourself is, "Do you have an upper hand with your website?" Well, if your business website already uses WordPress, then, yes, you do. With WordPress, it is easy to set up a very powerful business website; which is the reason as to why it is majorly used by the majority of international business firms. Here are 5 top reasons why international companies are using WordPress:
WordPress is one Great Content Management System
Most people make the mistake of viewing WordPress as just a blogging software or platform. It is actually more than that. While it may appear simple, WordPress is a complete Content Management System (CMS) which can be used in various ways including e-commerce websites, static sites and company sites among others. All you are required to do is find the right theme which can be freely found on the internet and workable tips on how to turn it into a Content Management System.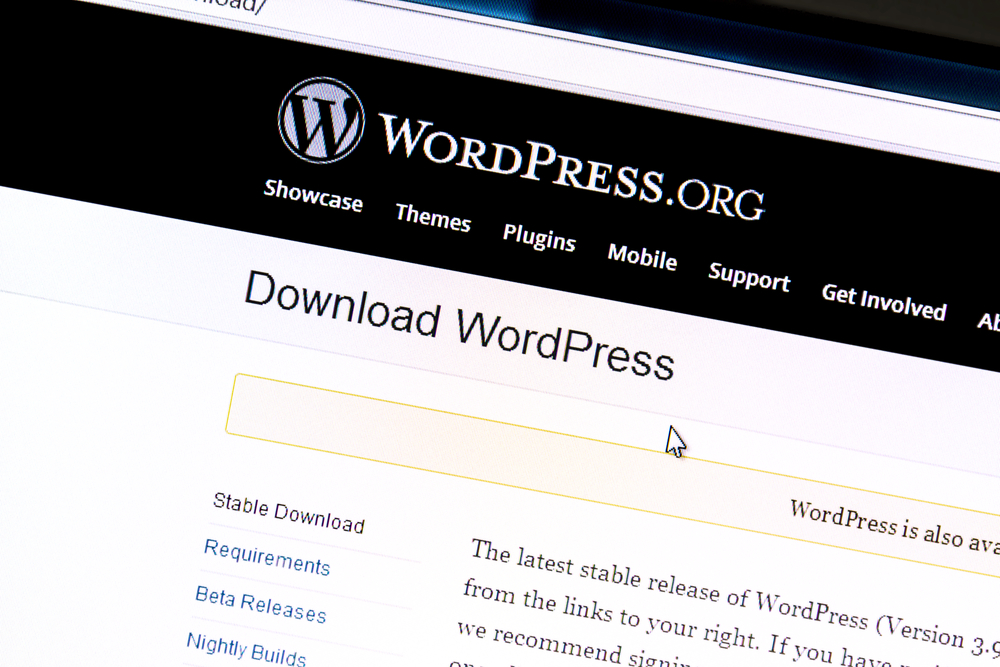 WordPress is a Straight-forward and User-friendly Platform
It is safe to say that WordPress was specially designed with the end-user in mind. A WordPress website is incredibly fast and is totally searchable. You don't need to be technological savvy to use WordPress. There are really no major technical requirements like knowing CSS, HTML or another computer coding. The entire process of creating, publishing and updating content is more than straight forward and can easily be carried out by first-time computer users. All you'll need to do is include a search box to your website which enables visitors to find the information they are after in your article archives and posts.
WordPress is Scalable
You can create your WordPress business website into any size that you want – it ca be as big or as small as you want. You can choose to create a one-page website or a complex navigation system complete with menus differentiating sections and sub-sections. What this simply means is that you can expand your WordPress business site at will. WordPress can easily support thousands of pages for your particular site. It is advisable to increase them gradually which can easily be handled by WordPress. You can even add more functions to improve the ability of WordPress using plugins. WordPress plugins can easily be found free on the internet.
WordPress is an Open-source
You don't have to pay any royalties or monthly fees when using WordPress; charges will only apply for your domain name and hosting company. This is the only way that you can fully use WordPress without being subjected to anyone's Terms of Service and Conditions. You don't need to worry about your account getting banned. You can also find someone to modify your WordPress site and build it into whatever it is that you want. Its potentials are boundless. That's the power of it all!
WordPress has a Multitude of Useful Plugins and Widgets
WordPress websites are supported by widgets and plugins that help with advertising, SEO functions, form creation, menus and spam control among others. All of the widgets and plugins are free to use and are maintained by their users and creators.
That's the advantage of using WordPress!