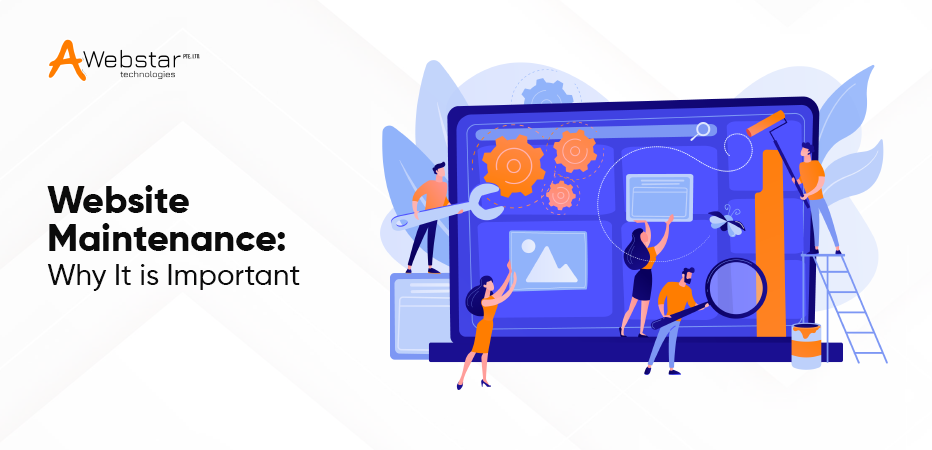 Website Maintenance: Why It is Important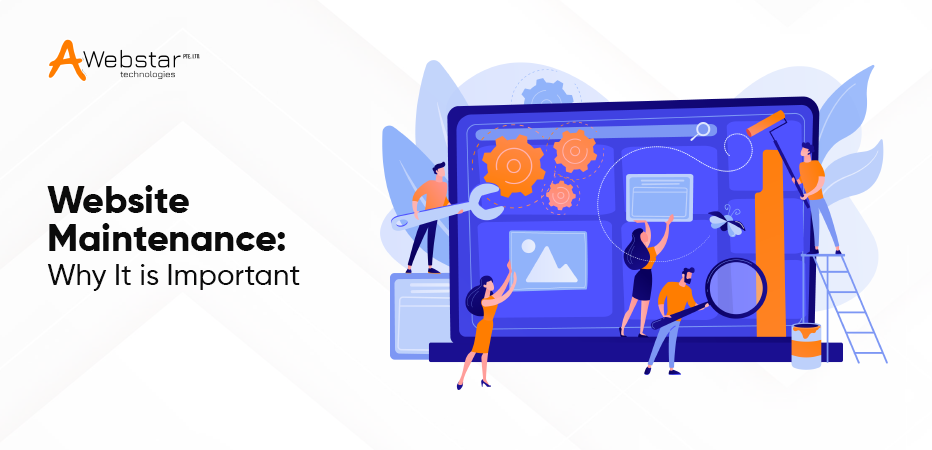 For any business, a website's existence is not enough for attracting customers. People visits the website to explore your company, its offerings, business goals, etc. You can lose sales opportunities if your website is obsolete or does not provide the required information. Hence, it is crucial to understand the significance of timely website development and maintenance. 
Did you ever notice how websites lose their audience after a specific time? 
The reason behind this is the lack of website maintenance.
Although you can design the best responsive and mobile-friendly website, ignoring it can be fatal for your business. Your website is a necessary asset that contributes to the smooth running of ventures and boosts customer growth. Furthermore, website maintenance is not a daunting task that will waste your time or efforts but proffers multiple benefits. It involves security updates, publishing fresh content, boosting the target audience, and so on.
In this write-up, we will discover website maintenance, the reasons why website maintenance is essential, and how it can benefit businesses in the long run. Let's get started!
Reasons Why Website Maintenance is Significant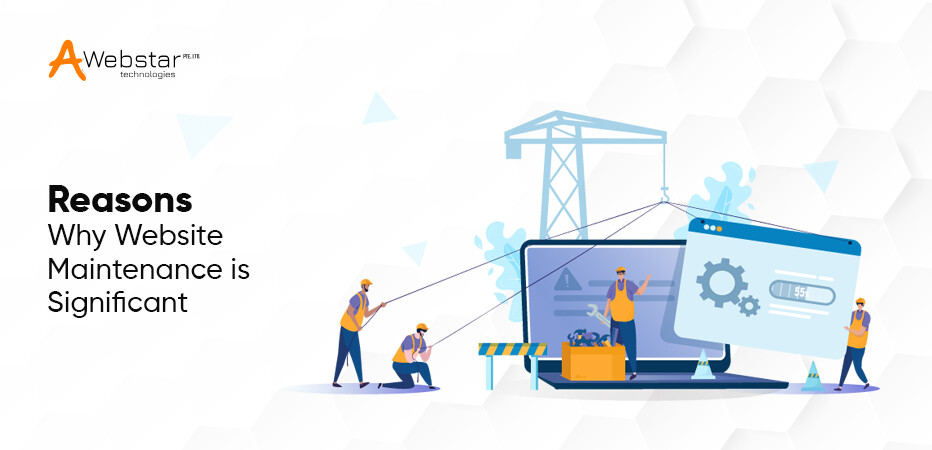 Website Security:
While customers and businesses rely on the internet for their everyday selling or buying of goods, security is the one concern that neglects to the maximum.
Many modern websites these days designs on platforms like Drupal or WordPress. However, with the benefits offered by these CMS, you can discover the downside as well. You need to keep your website updated regularly according to security patches and the latest updates released. 
Besides, hackers are always in search of outdated websites that are easy to exploit. This causes costly damage to website repairing and often loses the customer's trust in your business. Here, updating the website's security measures is important to protect the customer's information and site from cyberattacks. Moreover, the audience feels safe buying goods/services from your business site. Other website maintenance tactics may involve the removal of sensitive information, strong authentication, and elimination of outdated data.
Do you know where your website stands in Google SERPs? Many business owners don't. 
There are several tactics and Google algorithm updates to improve your business site's rankings. You need to optimize the site for mobile friendliness, update fresh content, and ensure your website possesses the latest security measures. 
Another crucial SEO aspect involves bounce rate. If the audience visits your website and leaves within a short time, Google may consider your website irrelevant to the user's search. It increases the bounce rate leading to lower SERP rankings and decreases traffic on your website. Here, boosting SEO falls under website maintenance. So, consider every tactic while maintaining the website and improve the rankings accordingly.  
Improved Customer Experience:
Website's first impression is always a key to lead generation, improved sales, and great customer experiences. However, with increased competition in the digital marketplace, meeting the audience needs has become significant. A poorly functioning or hard-to-navigate business website eventually leads to the loss of potential customers. Moreover, the website's downtime and bounce rate probably decrease the number of visitors. 
So, website maintenance is a necessity to improve site functioning and increase customer engagement. Furthermore, the maintenance strategies reduce bounce rates, increase site visibility, and enable visitors to stay on the website longer than normal. Overall, website maintenance is important for improved user experience and enhanced customer engagement.
Scheduled Backups:
Each website is equivalent to a living organism, the changes and updates are everlasting. However, regular maintenance of the website is essential as it backups the data for development purposes or in case the website crashes. It is always easier to recover a website from a backup than building it from scratch. Eventually, professional services for website maintenance are crucial to avoid any business loss.
Increase Website's Speed: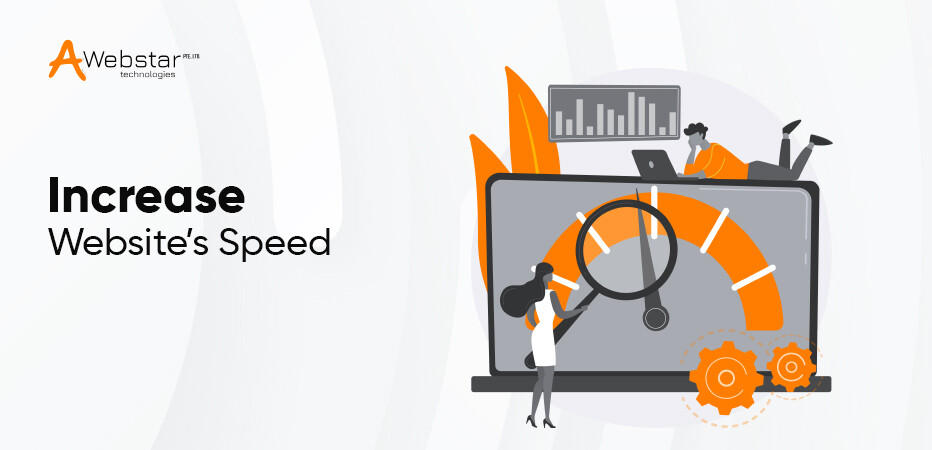 With the digital availability of products and services, company websites must increase their speed as well as their usability. Users will normally quit your website if it takes longer than normal to load. Here, maintaining the website will assist you in identifying the elements that are slowing down the website's loading pace. Another advantage of website maintenance is that the site's loading speed improves. Furthermore, website speed is a consideration taken into account when deciding SEO rankings, as well as a benefit of website upkeep.
Save Money and Time:
Owning a business website means you have to diversify efforts, expenses, and resources accordingly. For instance, your website may hack or hits a downtime. Here, you'll require to employ new website design and development services   that will add up to your costs. Furthermore, it will hugely impact the business if it strongly relies on an online presence to sell the goods or attract new leads. 
Hence, hiring website maintenance services or experts becomes crucial for every business to avoid such an amount of losses, fix the errors, and save money in the long run. Also, you will be capable of reaping possible benefits if safeguarding is in the hands of experts.  
Increase Brand Reputation:
Imagine your business website is hacked, load time is slow, or just broken. How does your audience view the brand perception? Most probably, it is an informal and unknown brand. No matter how well-designed the website is, you can lose audience and brand reputation if the website isn't maintained.
The website's loading speed, performance, and several other variables rely upon content quality, themes, plugins, and trustworthy domain hosting. Hence, keeping your website maintained with updated software and development trends will ensure your business site is performing well. Furthermore, timely website reviewing will keep the visitors thrilled, improve user experience, and increase the reputation and trust in your brand's accountability.  
Compatibility With Latest Technology:
The internet is growing at a rapid pace as advanced techniques and technologies are being developed for enhanced customer experience. This makes it vital for businesses to analyze their site's compatibility with current technologies. If your website isn't mobile-friendly, for example, visitors can have trouble accessing it on their smartphones. As a result, it is important to review and incorporate technologies to achieve website compatibility while maintaining a website.
Tips to Website Maintenance:
How website maintenance can be performed? Below are some of the necessary tips involved in the procedure.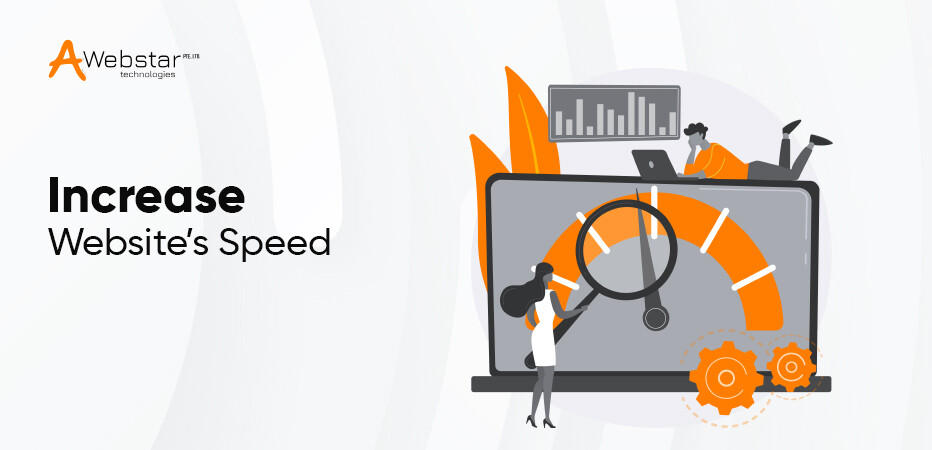 Update Website Content:
Have you heard that websites are always partial? 
The opinions for your website could also be the same. As your business products or services evolve, the relevant content should be updated to depict the aim behind your new products/services launched. This will not only improve the website outlook but will improvise the site's ranking too. Regular website maintenance will enable you to refine content with the use of the right phrases and target keywords. Ultimately, you can achieve increased conversions and improved business ROI. 
Website section where you can update content frequently:
News – Add recent company news such as appointments, awards, promotions, etc. Announcements for giveaways to attract huge traffic. 
Examine Your Website's Functionality:
The functionality of any section can get hindered when the website is updated. As a result, ensure you test the site's functionality once the updates are made. Moreover, examine your website once every year even if it's functioning properly. Test all the features, watch for outdated data and find the broken links. Check if your website works properly in different versions of popular browsers. 
Update Your Site's Design:
If you haven't updated the design of your website in a while, your website could surely make benefits out of it. Website design patterns change all the time. Your company is likely losing out on possible audience or target customers if your site does not fulfil the current expectations of intuitive interface and alluring website design.   
Check for Monthly Software Updates:


Look for regular software updates from your service providers, domain hosting provider, and other third parties, if any. Such software updates help to ensure the site's security and proper functionality. Furthermore, install the patches regularly, whenever released.
Analyze Key Metrics:
Keeping an eye on the website's performance is vital to improve customer experience and increase business growth. Use tools such as Google Analytics to analyze weekly metrics, check the KPIs to ensure your business goals are met.
You can also opt for an exclusive plan for website maintenance and employ professionals to meet your needs. However, this comprehensive list includes all the essential and helpful tips for website maintenance.
Final Thoughts:
Business website maintenance enhances brand reputation, safeguards the website, and helps boost sales. Even if website maintenance isn't a top priority for you, all of the important factors and key tips listed above are linked to effective website growth. While you can rely on the information shared here, working with skilled pros of Awebstar will enable you to meet every business-specific need. Our expertise and team of skilled pros strive to provide reliable website maintenance solutions to make sure your website is up-to-date, secure, and works efficiently. Whatever is your website requirement, reach us at Awebstar, explore the cost-effective solutions, and safeguard your business site today!