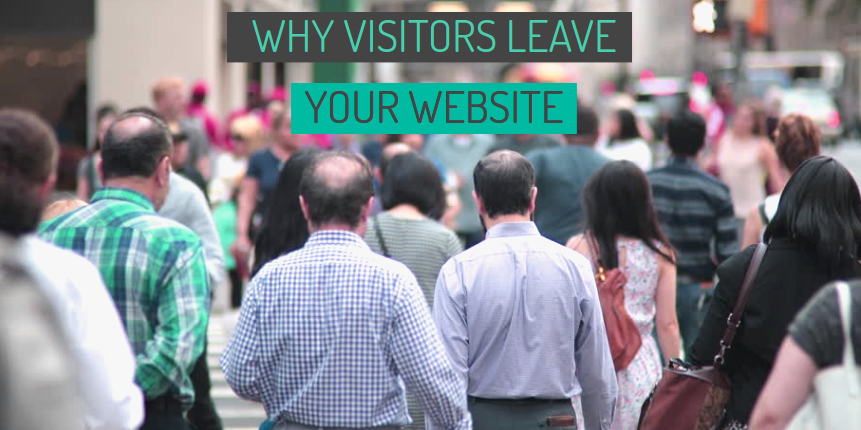 Visitor Leaves Your Website & Never Come Back? Make Them Stop By These Tips
We all understand the relevance of a website for a business. For a website's utility you must get traffic, right? It is been a while after your Website Development and now, there is no traffic on your website. You ranked well in SERP, yet the visitor leaves your website and in analytics,  the bounce rate of your website is breaking the sky. Now what to do, your business depends on your website and you have no idea what you should do next.
In this post, I am going to give you some straightforward solutions to your problem. But before that, you might want to know preciously what are the factors that are affecting the user experience on your website. So, let's get started and have a peek at those factors that are potentially harming the traffic of your website.
Let's Help you to Figure out, Why Your Website is Loosing Visitors!!
Factors That Makes Your Visitors Leave Your Website
In this section of the post, I will give you some of the major reasons that drive your visitors to leave your website in less than ten seconds. So, here are those factors,
Awful Slow Loading
Do you know that many of the online researchers have shown that visitors get annoyed because of the slow loading of a website? Here are some insights that will help you to understand the gravity of this point.
According to the Hosting Facts, "One-second delay of loading a website will result in loss of at least 7% of conversion, also 40% of user abandon the website if it takes loading time of more than three seconds".
According to KISSmetrics, 47% of viewers don't even wait for 2 seconds to load the website.
With these two stats, you must under the relevance of a page load speed.
SOLUTION: In order to solve the issue, you might want to have a look into the database of your website. Most of the time, your website is slow because of the usage of heavy elements in your website. These heavy elements are heavy images, videos (not embedded), a heavy line of codes with unnecessary spacing, and many more reasons.
Hire us to Optimize Your Website SPEED!!!!
To identify the issue with your website, I recommend you to use Google PageSpeed Insights Report or any other software and identify the real issues with your website's speed and then rectify them. A use of Content Delivery Network is always preferred if you have a global audience.
A Forced Sign up Requirement
Have you ever wondered when you surf the internet and visit a website, you open their homepage and they ask for some of your details in the order you to continue. Isn't that creepy? Yes, it is.
A few sites compel their guests to enlist or join before they can see some of their content. The view of others is that this strategy will work over the long haul since the individuals who enrolled will be consistently refreshed and the organization as of now has their contact points of interest. However what others appear to overlook is that this practice naturally sifts through their potential clients. Expecting guests to join before giving them the data they require, will push these visitors away.
SOLUTION: Rather than expecting them to enroll before they see your content, utilize a fly up include that will just show up a while later. In the event that they're truly keen on what you bring to the table, there's a decent shot that they will agree to accept more updates. This is likewise a decent approach to get returning clients.
A site is one of the organization's greatest resources as far as marketing and showcasing their items and administrations. Put resources into courses on the most proficient method to influence guests to stay and dependably organize client encounter before whatever else.
Awkwardly Confusing User Navigation
Catering new navigation to your user is not always a plus for a website. It can dramatically decrease your traffic and bounce rate. There are many websites that try to come up with some creative ideas out in the ledger, but due to confusing navigation, they fall off sooner and cause a huge loss to the business. A website with a high bounce rate is injurious to business. Confusing and complex navigation will only drive your website's traffic to oblivion and drive your business off the cliff.
SOLUTION: In order to solve the issue, you might want to reconsider the design of your sitemap. First, make sure to have a sleek and simple sitemap design. Then ensure to have a responsive design for your website. It is very important to have a responsive design for your website, which enables your website to run smoothly on all the devices. The navigation can become tricky if your website is not responsive. I recommend using the traditional navigation layout as it is well known by all type of users.
Checkout our Web Design Packages and Get a User-Friendly Web Design for your website!!
Annoying Ads & Video Autoplay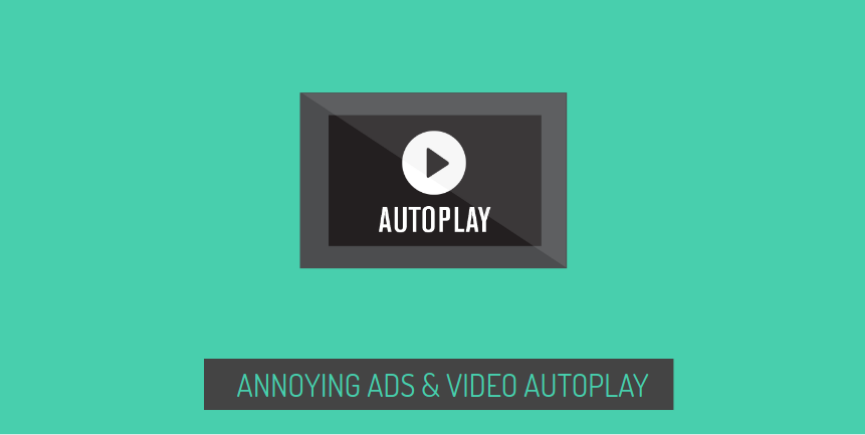 Do not scare away prospective customers by overwhelming them with too several ads. I do know advertising will build your cash grow however this doesn't mean you'll be able to place it anyplace you prefer or order it over content. What you would like to try to solely limit the number of ads, however additionally confirm the place wherever they ought to be displayed. Remember, don't show ads because the very first thing guests see, particularly don't allow them to take up additional of your site's land than the content.
Since website composition is always developing, these things are never again expected nor needed by those individuals who visit your site. In the event that you didn't know, these sounds and recordings additionally back off your stacking time.
SOLUTION: An easy and sleek internet style that masses quick and provides quick access for guests to swan around and realize what they're longing for ought to be your high priority. If you have got ads or videos that you simply additionally wish to showcase, strategically place them in areas that won't distract your customers to what attracted them to your website within the initial place.
Outdated & Poorly Written Content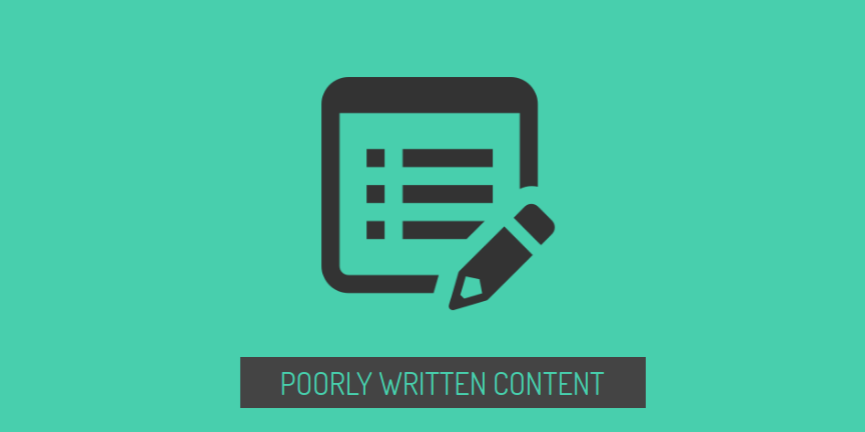 One of the speediest approaches to lessen your site's validity is to incorporate a substance that is inadequately composed. A few things to pay special mind to our linguistic use and spelling mistakes, conflicting dialect and thoughts, separating issues, and an absence of heading.
It's insufficient that you have a quick stacking site with a striking plan, on the off chance that you don't have anything new and new to offer to your guests. Some may misunderstand the feeling that the brand has turned dormant, or returning guests who roll in every once in a while to check for the most recent updates, may get exhausted and not return by any stretch of the imagination.
SOLUTION: Make beyond any doubt that you keep your substance new and refreshed. You can present blog articles related to your image, or refresh your site with the event of the most recent occasion to your organization. Not exclusively will this expansion the intrigue level in your site, it can likewise add to higher positioning on web indexes.
Conclusive Remark
So, as you see, I have cleared all the major factors that are responsible for your website's high bouncing rate. The solutions are quite straightforward and you will have no problem in solving them.
Share it to help others. I do hope you like this post. Have a great day ahead. Cheers!!!