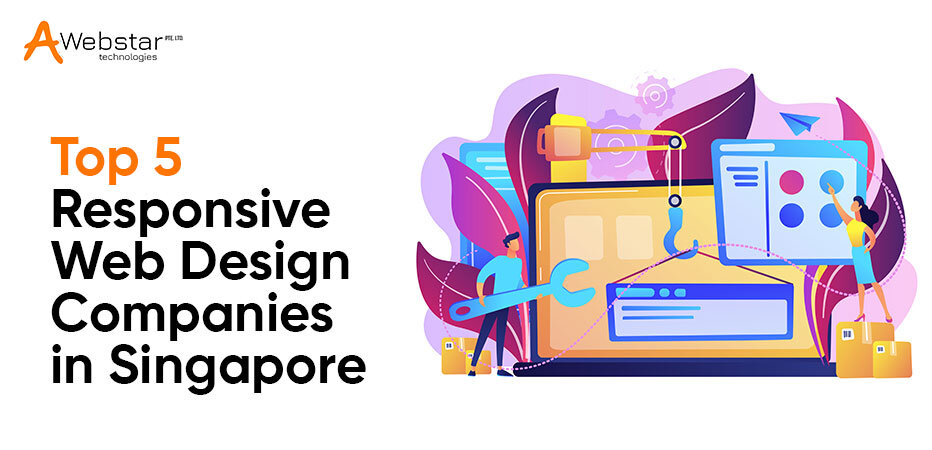 Top 5 Responsive Web Design Companies in Singapore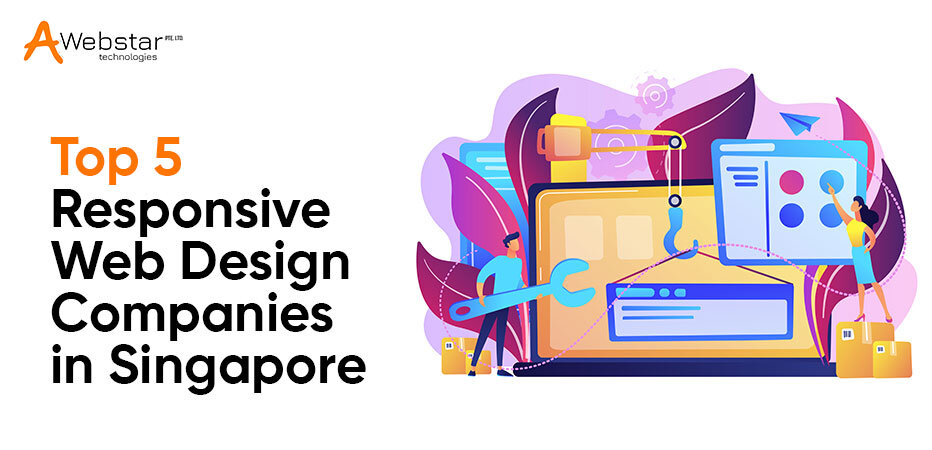 If you don't have a great multi-platform business website in 2021, you won't get too far.
In Singapore, there are many web design companies that you can pick. However, the areas of expertise of each department diffes. Indeed, a web design firm that specializes solely in web design is not the best choice. Hence, your company require resources other than website design to expand the business growth.
In short, you must understand that the customer base and website design challenges to choose the right web design agency.
Therefore, we've compiled below the top 5 agencies in Singapore that you can consider for your project. Without any further ado, let us dig into detail about these agencies and what makes them worth considering.
Definition of Responsive Website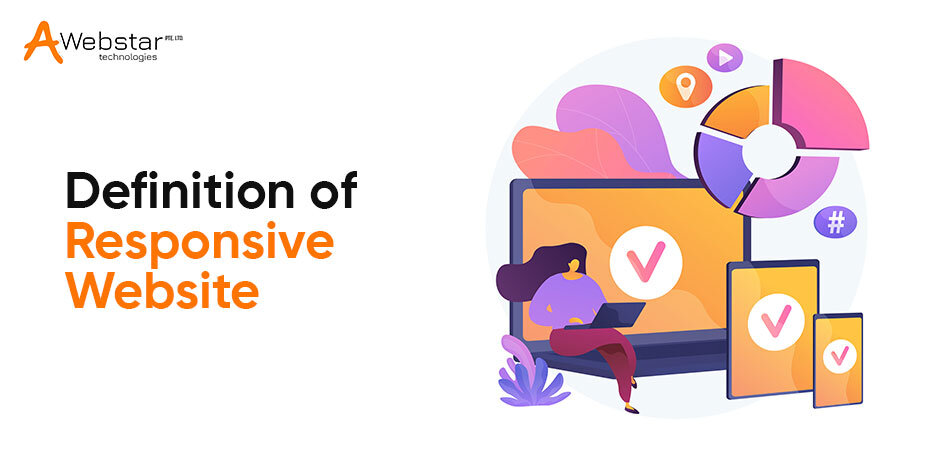 RWD (Responsive Web Designing) is a way of developing a cross-browser-compatible website. Additionally, your website's users are gradually accessing it across several channels. As per specifications of any smart device, responsive web design changes how content is presented on the website.
Thus, despite which platform your audience uses to access the website, you want your website to work properly.
Top Responsive Web Design Companies in Singapore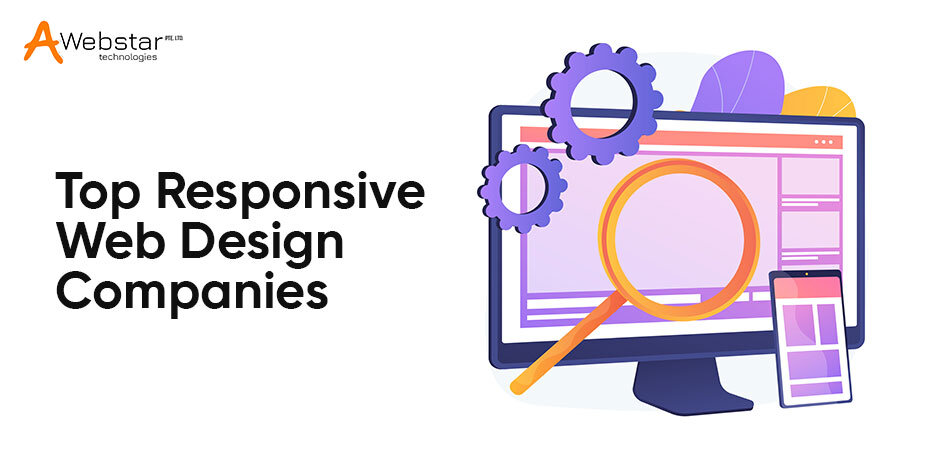 Awebstar Technologies
Awebstar Technologies is a well-known Singapore-based development and web design company. Uniquely, the web design and development team of Awebstar excels in many things. Developing the best online services, landing pages, and engaging websites, boosting the business's return on investment are some of them. Furthermore, the cross-platform featuring websites developed by skilled developers of Awebstar increases the customer traffic and promotes Sales.
Wouldn't it be great to have a multiplatform-compatible business site? Do you aspire to be at the top of the rankings? Considering that, for over ten years, Awebstar's web designers and developers represented 3890 entrepreneurs. Undeniably, their web design skills can, without uncertainty, help you outperform other businesses.
Awebstar offers:
Continuous speed optimization

Efficient CMS

Convenient website navigation

Digital solutions including SEO, Digital marketing, and more

Robust website design ideas
Considering that, for client satisfaction, they align objectives with additional functionality. Furthermore, the SEO specialists uses the best approach for website improvement and ranking high on Google SERPs.
Overall, collaborating with Awebstar Technologies provides you with clear pricing, cost-effective website design, and interactive features. In the same token, the firm's website is attractive. And, all information is easily accessible. Also, their work demonstrates a balance between beauty and functionality.
Their client base comprises DHL Express, JTC, the National University of Singapore, and much more.
Media One Marketing
In Singapore and beyond, MediaOne has always been the go-to web design agency. Surprisingly, from over 10 years, building high-converting websites for various business verticals. Together with, it comprises government departments, multinational corporations, and small businesses. Moreover, building SEM, SEO, and brand-friendly dynamic websites are their areas of expertise.
Additionally, the benefits of MediaOne are; robust design thinking and knowledge of online marketing requirements. Not to mention, their designed websites can generate leads, build customer relationships, and maximize digital marketing efforts.
Services Offered Includes:
Website Development

eCommerce Development

Corporate Web Design

Digital Marketing & SEO

Interactive & Creative Website Design

Responsive Website Design
Maybank, WWF, Acer Computer, F J Benjamin, Whirlpool, Capitaland, and so on are some of MediaOne's clients. Their work demonstrates a balance between beauty and efficiency.
Verz Design
Verz Design provides an unparalleled website design bundle to Singaporean firms. Coupled with, their services concentrate on making a meaningful difference across any industry vertical. Despite it's a website revamp or a fresh website design for entrepreneurs. Equally important, Verz specializes in modifying websites and improving profitability and competitiveness.
Not to mention, different businesses have different needs. Verz Design's wide range of capabilities is appropriate for customer interaction and retention. It includes:
News & Article

Blogs

Knowledge Base

Event Calendars

Site Search

Chat Room
Besides, the professionals at Verz create intuitive and feature-rich user interfaces. In a similar way, the best website design ideas on the market with the pros of Verz Design are on your way. On the whole, they focus on building a channel that draws potential clients. Correspondingly, Verz Design provides several services that take a creative approach to enhanced customer traffic and sales.
Key Services Include:
Web Development

Corporate Web Design

Creative & Interactive Design

Mobile App Development

Website Maintenance & Content Development
Moreover, their work for Venture Cars, Chahaya Realty, One Ounce reflects their impressive portfolio and the reasons worth considering them.
Novage:
Novage is another firm in Singapore that has been providing more than just essential website design and development services since 2010. As a matter of fact, the firm creates completely functioning and world-class responsive B2B and B2C websites.
Correspondingly, you could be turning away mobile users if you don't have a dynamic website. Novage's highly qualified professionals design cross-platform websites for mobile responsiveness and a fantastic visitor experience.
Considering all, this company aims for assured UI/UX website designing, right from mobile apps to responsive websites, and so on.
Key Services Offered:
Digital Marketing

Web Development & Designing

Web Maintenance

Search Engine Optimization

Domain & Hosting
Again, their efforts and years of experience in the industry prove their skills and capabilities. Likewise, Novage favours a straightforward web design approach and offers a completely customized experience. Of course, their client list is vast, covering Pure Nectar Juice, Rodex Movers, Heritage Carpets, Bondlite Engineering, and more.
Singapore Web Design:
In the light of, for more than 15 years, Singapore web design is helping firms to achieve brand recognition via highly responsive and popular business websites. Correspondingly, they help small enterprises in Singapore create high-quality, and low-cost websites. Also, enable them to concentrate on their business priorities. Comparatively, the company provides user-friendly website layouts with innovative and attractive features. Ultimately, it provides affordable website design prices. This ways, the ventures can focus more on their products, brand, and services.
Singapore Web Design Services Include:
Blogging

Google Analytics

Web Design

Social Media Integration

Search Engine Optimization
You can consider Singapore web design if looking for a new business website. Upgrade website and support business interests in Singapore, anything you want. Their client base includes SPA Vintage, CareCentric, Generis Solutions, PME Academy, and more.
Final Thoughts:
Awebstar Technologies is a good choice if you want an all-in-one solution for better business growth and ROI. We have a team of talented and innovative designers who creates cutting-edge designs and making the website more attractive and engaging. Awebstar Technologies web design company in Singapore has extensive experience serving on a broad range of client projects in various industries.

Above everything else, our services are cost-effective. Fortunately, you can rely on Awebstar for responsive web design services. Henceforth, contact us today or visit our website to learn more. Thanks for reading!!