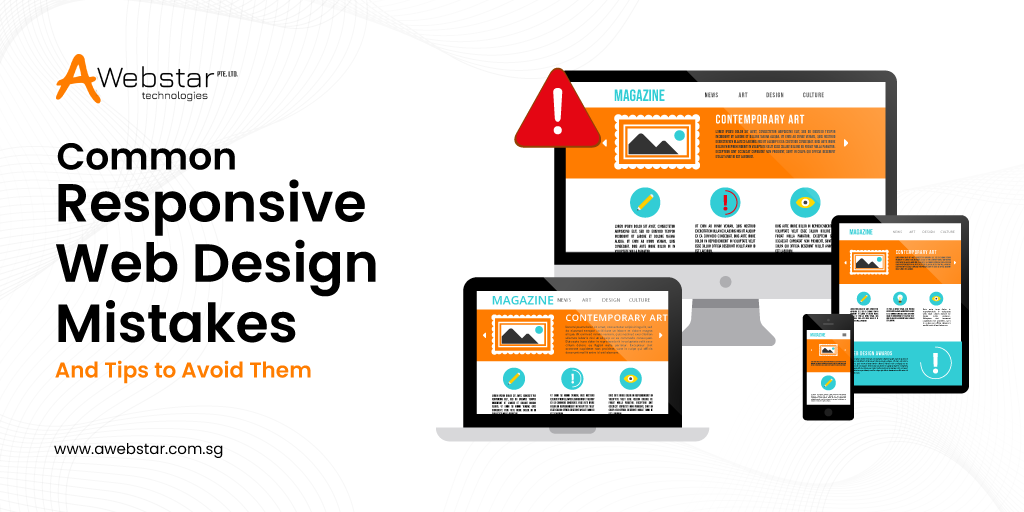 Common Responsive Web Design Mistakes and Tips to Avoid Them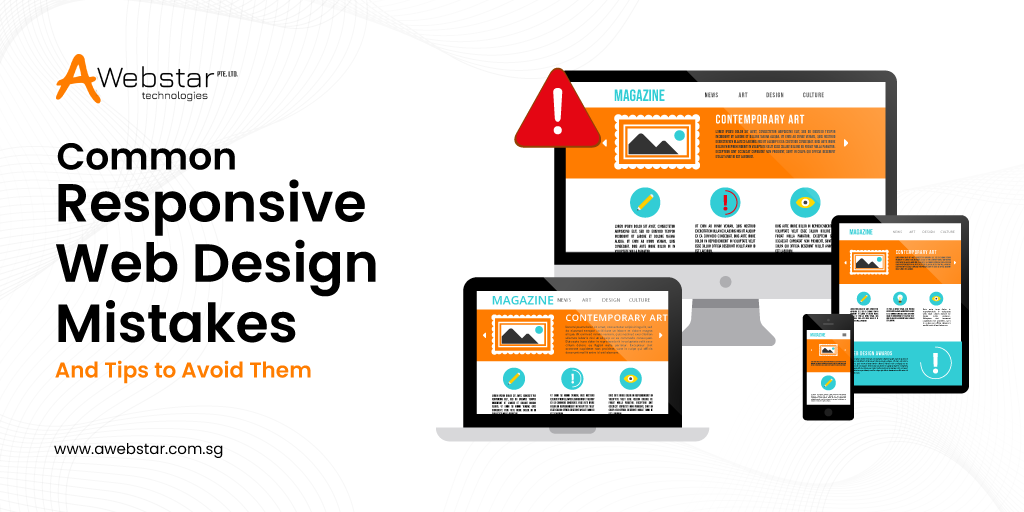 Is your business website having trouble acquiring expected clients? Or seeing your efforts ultimately failing? The chances are that you're making responsive web design mistakes.
Several businesses own websites that are appealing and also featured with amazing functionalities. The reason is the appropriate efforts put in website designing and the main focus on drawing potential visitors. Now, the question is what if no efforts are put to design an attractive and fully-functional site?
Of course, if your website isn't built well, you are likely to experience a decline in traffic. Thus, resulting in reduced conversions and poor business growth at least for a while. Even 73.1% of skilled web designers believe non-responsive sites are the reason for visitors' abandonment. Hence, responsive web design is the need to obtain new customers and retain the existing ones.
A responsive website design contributes to business growth. It makes a great first impression on potential customers convincing them to take action.
You might have heard about how to design a site. But today we will talk about what responsive web design mistakes to avoid while website designing. Thus, helping you raise the outcomes of your efforts made in terms of sales, ROI, and customer loyalty.
Let's get started!!
Overview of Responsive Web Design
In simple terms, responsive web design is a method to adjust websites for different screen sizes and viewports.
The proper design influences the site's loading speed, user interaction, compatibility, and responsiveness. Hence, all these factors are crucial for any business website to boost conversions and improve growth.
6 Mobile Responsive Web Design Mistakes and Ways to Avoid Them
Overlooking Mobile-Friendliness
There's no doubt that most of the website traffic comes from mobile users. Statista says 52.4% of the audience uses mobile devices to search queries. Hence, if the users will not be able to view or browse the site properly, they would switch to the competitors. So, neglecting the mobile-friendliness approach while designing the site can make you lose a lot of traffic.
Solution: With increased mobile users and devices coming with different screen sizes, maintaining consistency and compatibility is essential. Ensure the mobile-first approach is considered before the desktop versions. This way, you can meet the user's needs, keep them engaged, and deliver a quality experience.
Slow Website Loading Time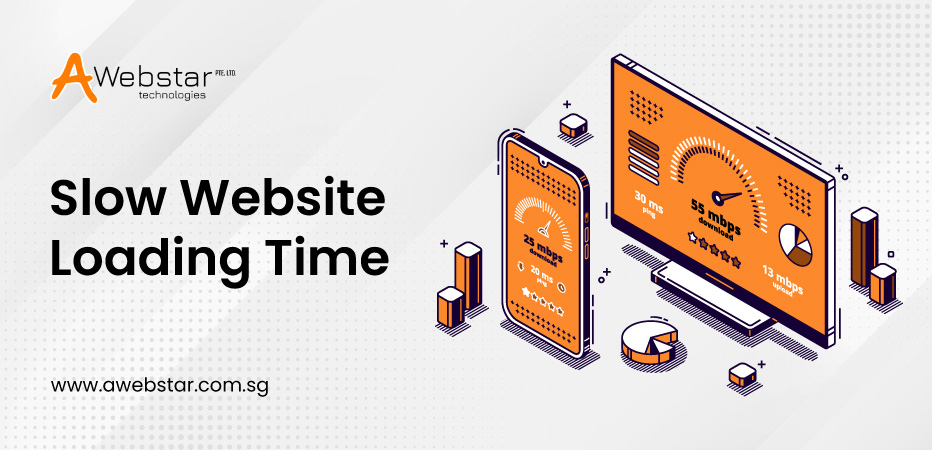 Image and other visual media make the website appealing and help users get the data they are looking for. But these are also the factors that influence the website's load times. The stats say 60% of mobile device users do not revisit the site if it takes time to load. Thus, resulting in a poor user experience.
Solution: Consider image optimization on your website. Scale down the design elements and images to add and or remove. Large modules, messy themes, and plugins are also the reasons for slowing the website's loading speed. Hence, ensure all these elements are updated to their newer versions. Of course, when your website loads faster, the visitor experience improves.
Irrelevant or No CTAs
Are you putting in a lot of effort and also acquiring a lot of traffic? But failing to get the objectives fulfilled like new signups, purchases, or free trials?
The chances are you are not using the right Call-to-Action buttons. Not making the design follow the right action buttons means your efforts are of no use. Your website will be capable of driving the visitors but will fail to convert the expected or targeted prospects.
Solution: Ensure the CTAs you place are clear and go well with what you are offering. After all, CTAs are well-known for efficient conversions.
Poorly Designed or Unnecessary Images
As discussed earlier, visuals and images are important in any web design. When designed well, it can convey the message and if not, it can confuse the readers. The top of all mistakes that many web designers make is not producing quality images or adding irrelevant ones. Furthermore, they sometimes add too many images that make the website look cluttered and uneasy to navigate. Thus, resulting in a loss of conversions.
Solution: Make sure the size of images is not too small or large. For an eCommerce website, always remember that clear visibility is essential with the perfect sizing.
Issues With Layout
There might be the chances that the users are unable to navigate menus, adjust the content formatting, read the font, or access CTAs correctly. This simply leads to losing visitors and a decline in business sales. Also, sometimes the website design uses colors that are harsh that loses the user's interest in reading the information.
Solution: Choose the right fonts and eye-pleasing colors to maximize readability. This way, users can access as much information as possible without any hassles. Keep the background colors minimal so the content is easy to read. Of course, the paragraph alignment must be right so no irregularities occur when website content is represented on any mobiles. If you will not have a responsive web design, it will be hard for users to navigate the screen. In simple terms, keep the site responsive, layout well-structured, and users satisfied.
Excessive Content Cluttering Up the Mobile Web Design
Having too much or little information can not deliver you the website responsiveness and quality user experience you are expecting. Sometimes, there are no different sections for products and subsections for goods categories. It can make it hard for users to understand or access the information you are providing. Also, it makes the responsive web designers end up building a highly cluttered website. This worked fine in the earlier time. But now maintaining consistency and design appeal is crucial for better website experiences.
Solution: Avoid unstructured design as it is the key to creating clutter on the site. Furthermore, prevent the scalability issues by performing the segmentation trick. Build different web pages for varying products, their information, subcategories, and more. Use other components like short biographies, resources, or detailed blogs on the benefits or uses of goods to ensure scalability.
Summing Up
To conclude, these are all major and common responsive web design mistakes that designers make. However, following the tips given along can help overcome the hassles in case these are the reasons for the decline in visitors.
You can connect with Awebstar, the responsive website design company that can cater to all your business website designing needs. Expert web designers have the skills to build custom responsive sites on numerous platforms. Hence, contact us and complete your search for a reputable web design agency that can design a perfect site that ranks well on SERPs.