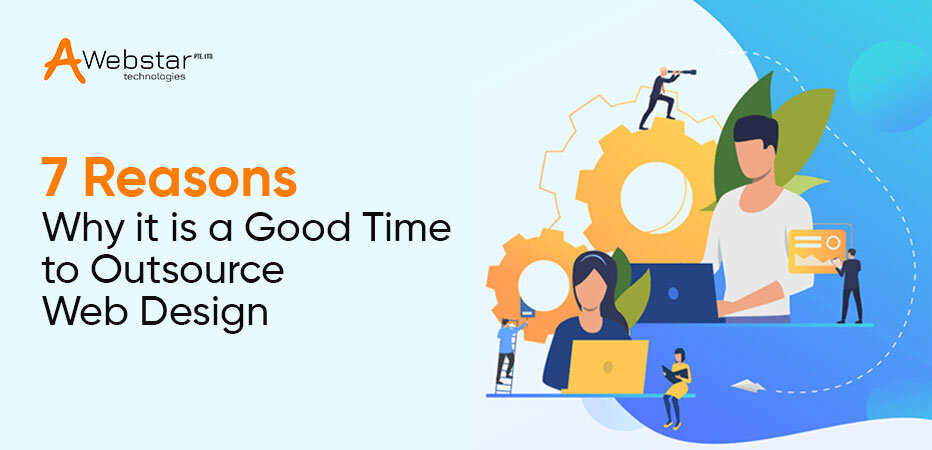 7 Reasons Why it is a Good Time to Outsource Web Design
Having a dynamic web design for your business site that can attract potential customers and stand ahead of the competition is essential. 
Do you own a business? 
Yes!!
You might be aware of how time-consuming it could be to web design a website.
Building a website that runs smoothly, offers easy navigation, and seems alluring is a tedious task. Furthermore, the right tools, resources, and budget are some constraints that could be a task for businesses with less budget. Additionally, working with the same in-house developers every other day can cause your website to appear outdated and unappealing.
Hence, several companies find it more beneficial and convenient to hire a reputable web design company for their business's first website design. It opens up a new perspective on the look and feel of the website. Furthermore, outsourcing proffers tools including Search Engine Optimization to help boost website rankings.
Want to know other reasons why you should also consider outsourcing web design rather than doing it on your own? 
Reasons to Choose Web Design Outsourcing Services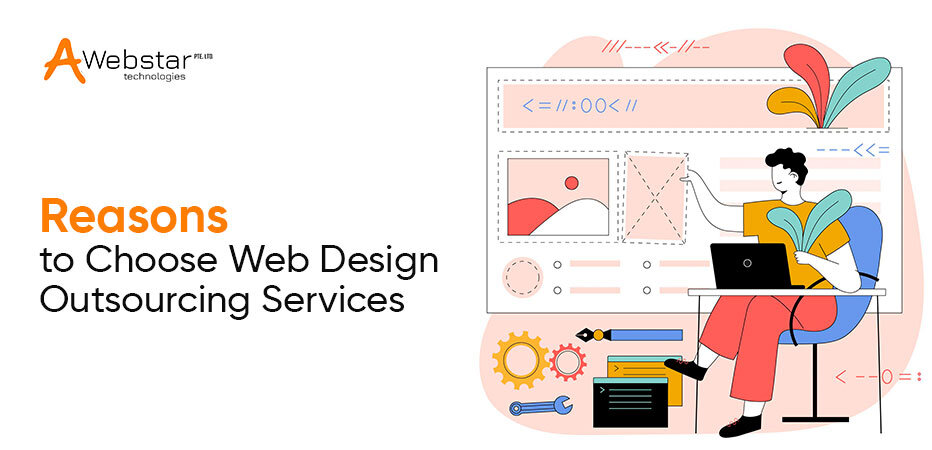 Concentrate on Core Competencies
No matter if you run a small business or a large corporation, there are many facets of business that demand your full attention. Here, creating a website logo, choosing the best website theme, and so on should be the last things on your mind. On the contrary, your primary emphasis should be on ways to maximize the business ROI and brand recognition.
Thus, outsourcing professional developers or designers for your business site allows you to concentrate on your company objectives. This way, you can fulfill company demands while still focusing on consumer needs.
Utilize Advanced Tools and Technology
Without a doubt, the IT industry keeps constantly evolving. In today's dynamic environment, keeping up with advanced developments and technology is critical for retaining consumers and staying ahead of rivals.
Outsourcing firms aim to deliver high-quality services to their clients and gain a competitive advantage for their businesses. Hence, they keep themselves up to date with the necessary skills, recruit qualified developers, and possess the necessary technology to incorporate in the projects. Also, you'll be able to reach the highly talented designers and developers of the outsourced company with the knowledge of the latest UI/UX trends and design software popular in the industry. 
Save Money
One of the most important reasons for using third-party web design services is that it reduces the expense of hiring full-time in-house designers. As a result, many companies rely upon outsourcing as it not only saves them money but time too. 
For instance, while hiring in-house designers, you need to invest time and resources in their training to ensure they get adequate knowledge of tools and technologies. On the contrary, outsourcing the business to outsource web design needs is cost-efficient because it eliminates the need for hiring and training.
When you choose third-party services, you probably pay less for the same quality and amount of work. Moreover, expenses for in-house team members such as health care, retirement benefits, and so on will be in your control.  Isn't it great!
Offers Expert Customer Assistance
Apart from web designing or development, outsource development companies also offer quality support and assistance even after the project delivery. Hence, negotiation for reliable and round-the-clock support before signing the outsourcing services could be beneficial in distinct ways. 
Also, you can save a lot of time and money as outsourcing a company means you can expect discounts or budget services. Overall, embarking on a journey with someone and developing together is a valuable experience.
Experts Will Fill the Talent Gap
Having in-house experts with varying skills is always a beneficial thing. However, outsourcing the web designing needs to a niche professional organization would proffer top-notch services with affordability. This is because the requirements will be met by industry professionals with extensive experience and understanding.
There are a plethora of outsourcing web design firms that can create bespoke solutions based on your specifications. All you have to do now is find a trustworthy one.
Maintain Content Readability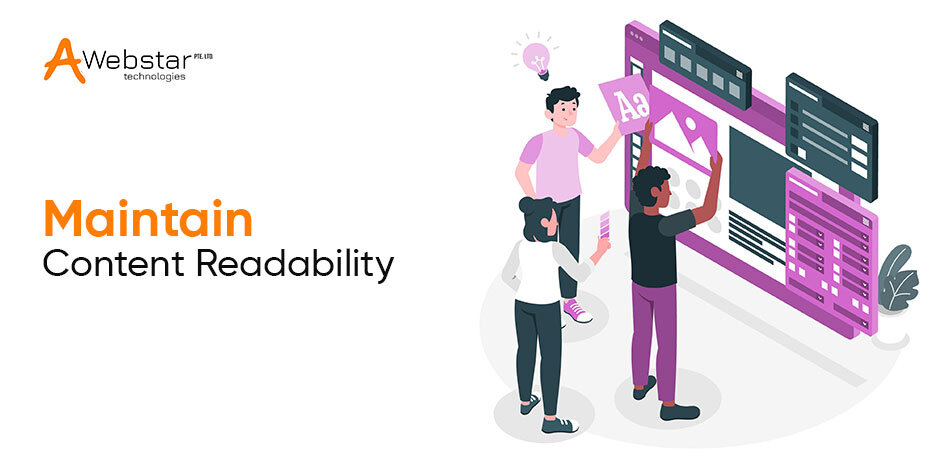 Web designers' role is to make sure that the content on the website is readable and understandable. This comprises using the appropriate font size for headings and text, as well as contrasting colors to make content appealing. 
Furthermore, users will be annoyed by difficult-to-read content and poor design background, leading them to leave the site. Therefore, working with the top-notch designers of outsource companies can design you a readable and alluring website. 
Responsive Web Design
Is your business site mobile-responsive or not? If not then you might face big trouble. People prefer to browse for things on their phones or tablets rather than on their computers.
When the web design is performed keeping the responsive design principles in mind, the website responds properly regardless of the device used by the user. Hence, to retain your potential clients, outsource companies consider every trend and web designing necessity without compromising the quality or customer base. Also, it will lower the bounce rate and enable users to spend more time browsing the site. 
Why Choose Awebstar?
Responsive website designing is the need of every business. Also, to grab the visitor's attention, understanding the business needs is necessary. 
Clearly, there are many benefits of recruiting outsource firms. However, working with the right people is critical to reaping all of these benefits. 
Awebstar offers a wide range of services, including SEO services, Web designing & Development, and so on. We offer affordable yet competent web design services that involve learning, research, skills, and implementation of emerging technologies. Furthermore, our expanded digital marketing and SEO services make us the best company to outsource for designing a user-friendly website and ranking it at the top of search results. So, whatever your entails are, get in touch with us to seek assistance and explore more benefits.