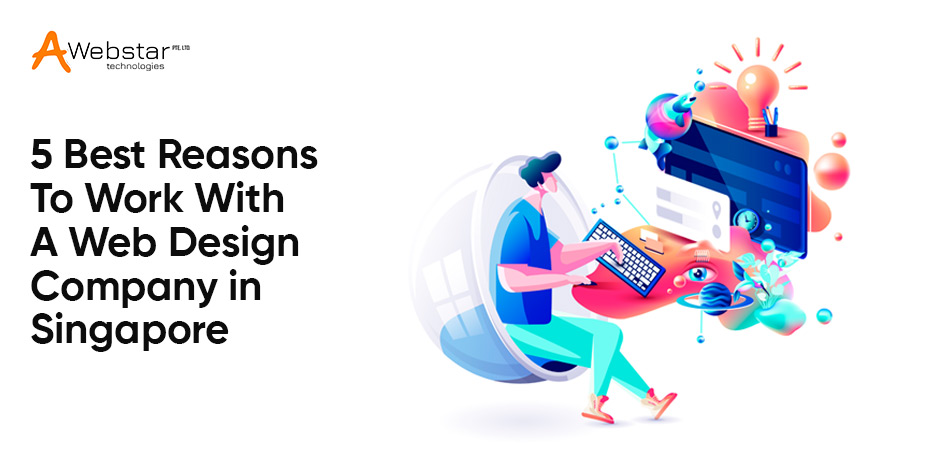 5 Reasons to Work With a professional Web Designing Team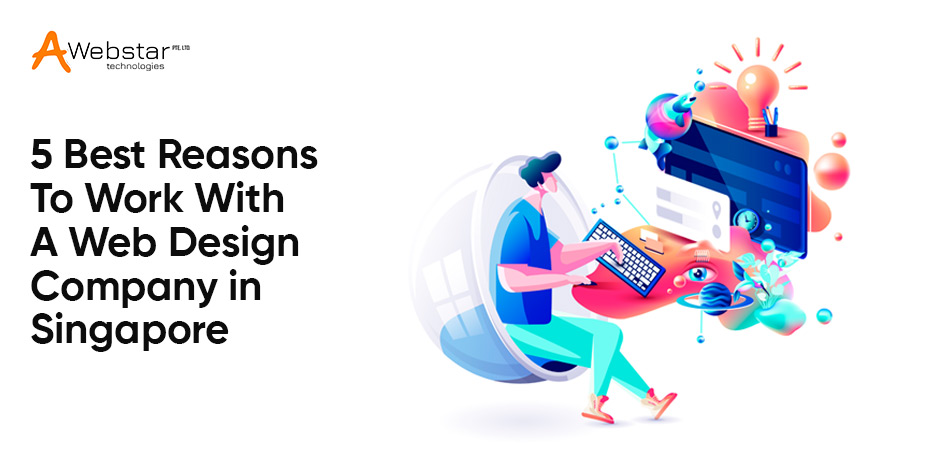 Small-scale, medium-scale, and large-scale ventures are all forms of businesses. And each of these needs web design services in place to design unique web design to raise brand awareness and reach out to as many people as possible.
After all, businesses may be of a similar industry type. However, their websites and unique designs are what sets them apart. 
Digital marketing services  has emerged as the face of strategic advantage. And it is the only way to reach out to a potential audience. As a result, having a fully operational and robust website has become more valuable than ever.
Using various templates, free software, and resources, the business owner can design their own website. But, web design is the only thing that can make or break your business existence.
Also, doing the website designing and development on your own could cost you more than working. They handle it from reputable web designing company and outsourcing the website designing entails. Working with professionals has many advantages, including online marketing needs, website navigation, and comprehensive web design.
So, what's the catch about contracting the web design demands to Singapore's most reputable firm? 
Want to discover the reasons and benefits in detail?
The following article will explain how hiring a web design company in Singapore will assist you in achieving your business site objectives.
Benefits of Working With a Web Design Company in Singapore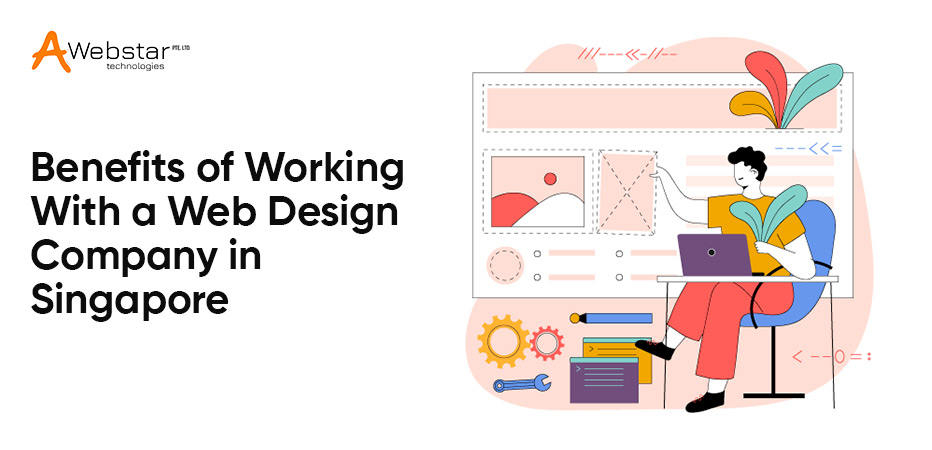 More Experts at Your Reach
When you work with freelancers or individual designers, you will only have access to their expertise. This means if you know nothing about WordPress then you may receive limited assistance. 
Working with a web design firm, on the other hand, is a totally different scenario. A web design company has qualified staff and skilled experts. So, beating the competitive edge and gaining increases customers becomes easy.
Furthermore, these are not only WordPress experts. But also possess knowledge in a variety of other fields such as writing, design, and development.
Their services can be designed to meet all of your professional website design needs. As well, to reflect your brand's mission and reach the right audience.
Ultimately, whether you want to get a single-page website or a fully-created website, they can do it effortlessly and quickly. 
Professional Coding and Customized Web Design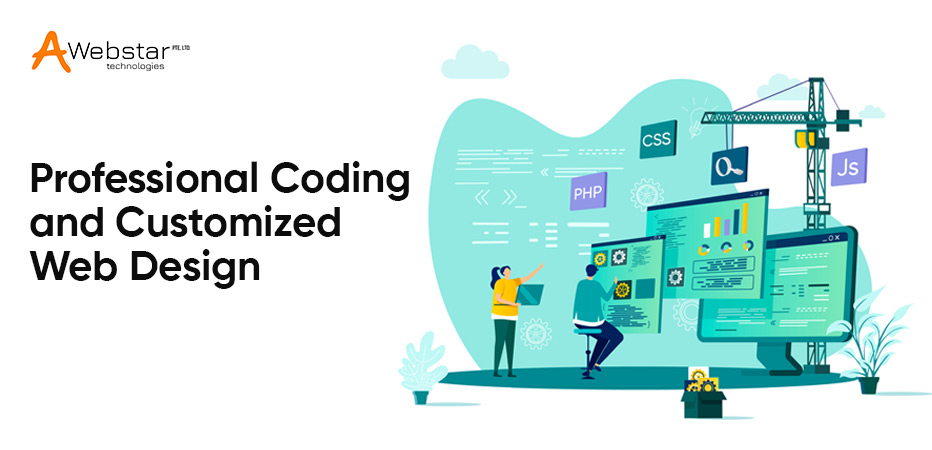 When you hire a website design company, you can expect that website will be customized to your company's requirements. Designers and web experts will assess your services and products before beginning work on your website.
Will your goal cover making online sales?
In-person sales? 
Do you want a website that is solely for informational purposes?
Your designers will need to know the answers to all of these questions, and once they do, the site will be built to meet your unique objectives.
The web designers you hire will have development experience and will understand how a poorly coded website can harm your company.
Hence, hired experts will go over every line of code, correcting any errors or bugs, and allowing you to create a working, cross-browser compatible site.
New Technologies and Professional Website Look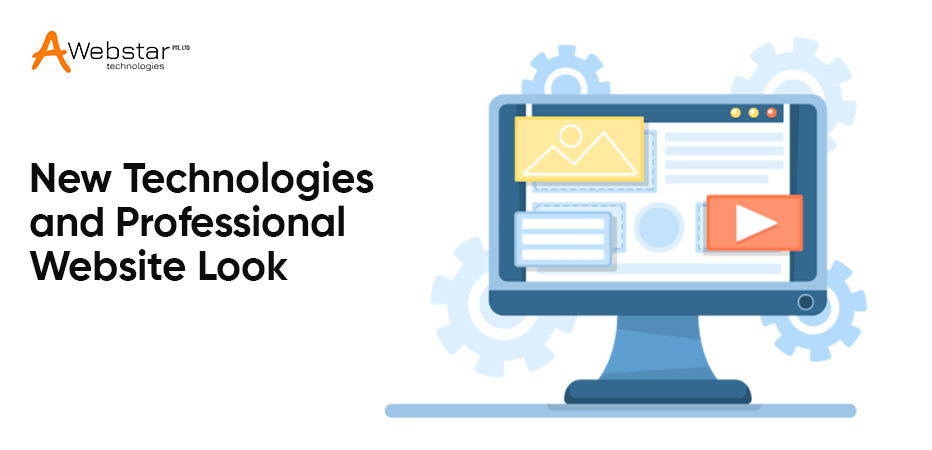 Every business changes regularly, and the Internet's requirements do as well. Every day, new coding platforms, technology, and ideas emerge, all of which contribute to attracting visitors to the website.
Hire a web design firm to assure that the website designing with the most current technologies and successful trends.
Consumers conduct research and evaluation before purchasing any product or service. People go to a company's website to learn the various services they can get before purchasing. 
So, if your website does not satisfy their needs. Then, they will most likely abandon it resulting in your competitor's success over yours.
When you hire a web designer, you can be confident that your website can draw than repel potential clients. They'll make the website look not only professional and informative but also secure. 
An expert designer will allow images, RSS feeds, color schemes, SSL protection,  etc. to be introduced on the website. While DIY developers will not. Altogether, the look and feel of your web, as well as the ease with which you can navigate it and the colors and visuals you use, are important. And conversions would be higher on a professional website.
SEO-Compliant Website
Apart from design techniques and technologies, web designers and graphics experts focus on SEO friendly web design. It, improves the website's search engine ranking.
Obviously, your target customer would not find your company if it does not appear on page 1 on SERPs. Therefore, optimizing your company website for high search engine rankings is critical. So that future customers can find you and you can find them.
Working with skilled design firms has several advantages; online marketing that most businesses are unaware of. The coding of a website is done in such a way that search crawlers can easily index the site. Second, search engine optimization will assist you in conducting proper keyword analysis. Also,  crafting content to meet the needs of your target audience. 
Companies with qualified professionals will help you create a website that will boost your brand credibility, customer flow, clientele, and ROI in every way. 
Comprehensive and On-Going Maintenance and Support
When you employ someone to do a job, you just pay for the work completion; repairs and support are paid separately. When a website designing becomes vital to keep up with cutting-edge technologies that occur every day, future maintenance becomes unavoidable.
As a result, selecting a website design and development company comes with customer support and maintenance services. This means you can turn to them anytime you need professional assistance with your business website.
These professionals follow up on your website to ensure that it is running smoothly. Also, you are achieving your goals. They'll also assist in the fixing of any flaws or bugs, ensuring no harm to the company in any way.
Wrapping Up
Finally, having an online presence and using the right digital marketing strategies are critical. Underestimating the value of a website can cause a lot of damage.
Thus, there's no excuse not to focus on website design when you can hire a professional web design company in Singapore to get the job done hassle-free. 
You can also hire Awebstar Technologies, Singapore's most reputable company. It provides everything from web design to development, digital marketing, and SEO services with quality and affordability in place. Get in touch with us to explore more!