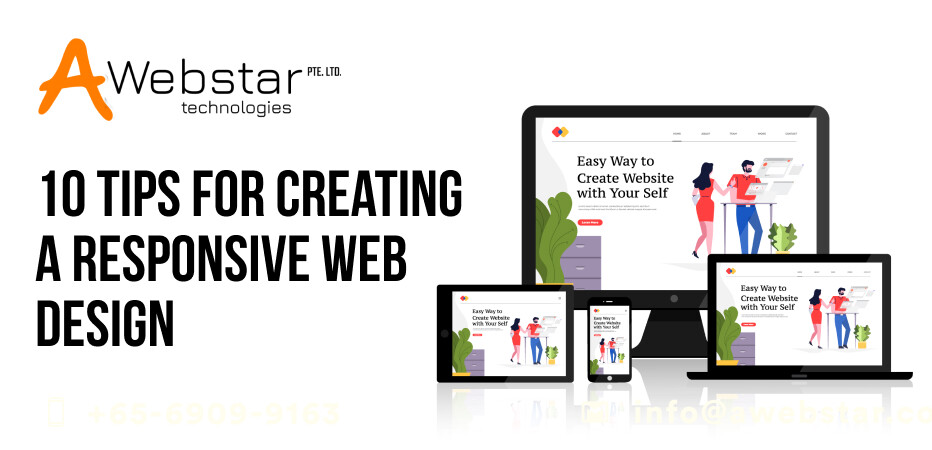 10 Tips For Creating A Responsive Web Design
Owning a static website that seems desktop-friendly is inadequate, particularly now that the internet is simply accessible via smartphones and tablets. By now, if you do not own a mobile-friendly website or responsive web designs, you're probably losing the potential audience. Hence, stuffing everything within a single page and calling it the solution won't work for your business.
Therefore, the idea of embracing responsive website design must be considered. According to studies, mobile devices account for 60% of all searches. Furthermore, Google favors mobile-responsive websites, indicating that responsive design is here to stay.
So, if you're just new to business website designing, follow the below-shared tips to creating a visually appealing and responsive web design. On the other hand, if you need to update the look of your website, the same tips and tricks would assist.
Why Use Responsive Website Design?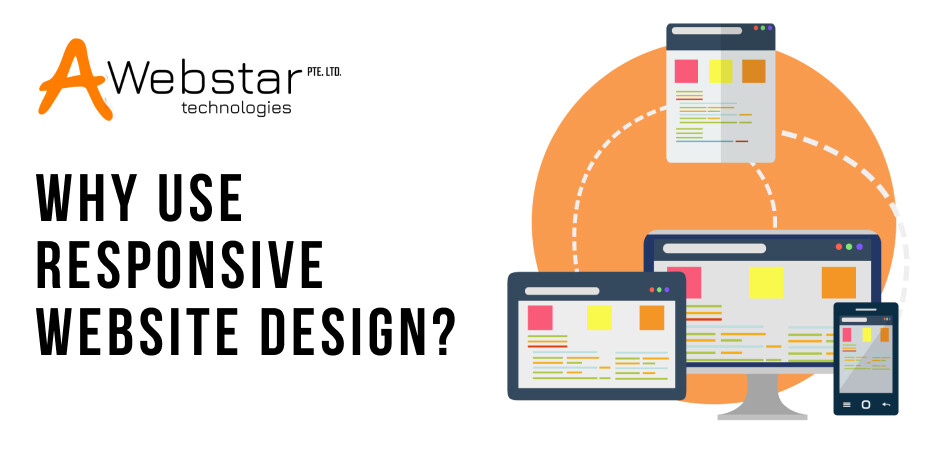 Establishing a good user experience is critical to every company's long-term success. Also, remember your website is the reason for your physical business's development.
For example, you greet the customers, politely answer their queries when they enter your store or enterprise. This is all about building customer relationships and boosting user experience.
Similarly, brand presence is necessary if you own a website. Customers who enjoy visiting your website are more likely to purchase services or goods, resulting in increased revenue for your business.
Consider your own online shopping experiences. Will you ever revisit the website that took a long time to load or didn't work at all? Most probably not! This is why you need your website to function efficiently and the key to this is responsive website design.
Ways to Create Responsive Web Design


Consider Mobile-Friendliness First
Building an effective layout for mobile and desktop website design is critical for increased website responsiveness. However, you must start with a mobile site and then expand your work to other devices. This gives you a preview of how text, pictures, logos, and other components would look on smaller devices. You can rely upon a few concepts to test them and incorporate them accordingly. Also, several tools are available to analyze website responsiveness and implement the right measures for achieving a mobile-friendly website design. As a result, you'll be able to adapt the template to larger screens, such as desktops and laptops.
Implement Optimized Images
The design of your website relies heavily on images. Images assist visitors in visualizing the product they wish to purchase and creates an emotional bond among the audience and brand.
In simple terms, you'll need to eliminate scaling hassles. Try saving the images in GIF, PNG, or JPEG formats. Also, it is important to create CSS rules to determine the right measurements and picture dimensions. This will enable you to resolve scaling problems further allowing easy maintenance of website resolution and picture quality. Isn't it great!
Improve Website Navigation Across Multiple Devices
The most critical aspect of each site is its navigation. It helps users in navigating website pages quickly and easily on the internet. 
However, poorly planned website navigation options for mobile can leave the visitors frustrated and forced to abandon your site. Hence, placing fewer required links behind the hamburger icon and the most important items visible on the web screen is the key. To make navigation easier, you can add links to other sites in the homepage text.
Speed is Vital
One of the cons of RWD (Responsive Website Design) is the slow loading time. These days, users expect a website to load in under 3 seconds. As a result, the user experience may be harmed, and the company may lose customers due to a slow website loading pace.
Non-optimized images are the one main cause of a website's slow loading time. You should take the help of Adaptive images, ShortPixel,  and other tools to quickly scale down the large image files. Additionally, excessive elements should be removed, not only to improve the user experience but also to increase the site's pace.
Optimize Website Typography for Text
The proper functionality of the website objects, blocks, and media is the major priority of every responsive web design. Furthermore, adjusting the font sizes of every element is essential to meet the screen size requirements.  
Ensure the text size is either 16px, 12pts, or 1em. Similarly, line heights must be maintained such that responsive text can be achieved without difficulty.
Using a comprehensive font is another trick to achieving responsive mobile web design. You must avoid decorating body copies or menu item details because they are difficult to read particularly on mobile devices. 
Use Credible Frameworks for Website Design
When you've decided on a website style, using a responsive WordPress website design theme might be a good option. You may also rely on the Bootstrap style and a variety of other website design frameworks, to ensure a better website appearance.
Keep Website Design Minimal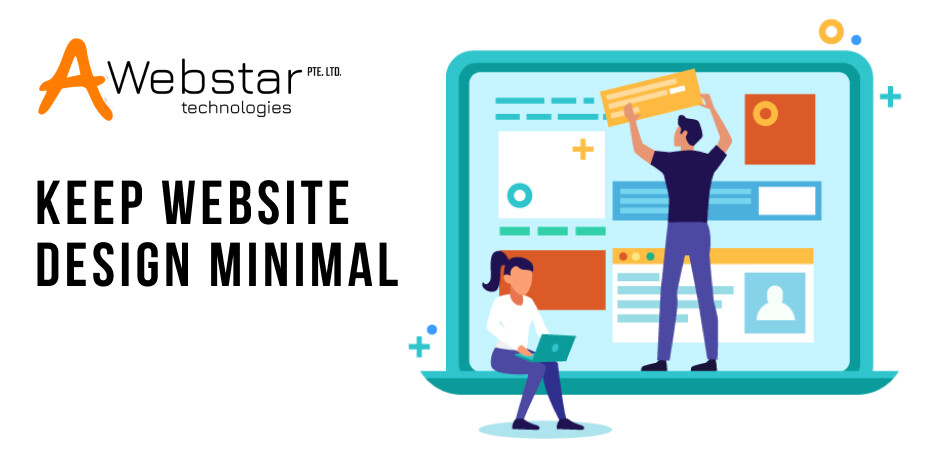 For all website designers, the minimalist website design style has become a priority, and with an excellent purpose. It declutters the design issues and enables the visitors to focus more on information, resulting in increased business, conversions, and website loading speed. Additionally, all these benefits are possible with RWD because it helps to highlight important website content and direct customers to call-to-actions. 
Utilize Microinteractions
Microinteractions is one of the main trends that is increasingly finding their way into web design. Earlier, different organizations believed that animations were the best option for website design. With a greater emphasis on improving the user experience, website designers are increasingly focusing on the use of animation, especially in feedback forms. Also, animation helps provide quick responses to customers, further improving their mobile browsing experience.
Use Input Triggers in Website
Manual input is required for input triggers that occur when a website is visited. Some input trigger examples involve surveys, image upload spaces, signup forms, and so on. They're crucial, particularly if the goal of your website is to generate leads. Adding input elements such as <input> tag to your form fields is a simple way to do so. All in all, it will improve your customer's experience and website's mobile-friendliness as well. 
Monitor Web Traffic and Make Changes Accordingly
Determining why your customers view your website on several platforms is the final move to designing a responsive website in 2021. Here, the best way comes to analyzing the analytics and customer surveys. Also, several tools are available that can help you obtain personalized website analytics. All you have to do is figure out where your mobile traffic is going and look at the usability of the pages for the devices that your audience is using the most.
Final Thoughts
Responsive web design is a long-term tactic, not just a passing fad. It makes the audience use or accesses the site hassle-free, no matter what device they're using. Also, making your website responsive will keep your business ready to meet the customer needs, no matter what technology evolves and when. Hence, ensure you follow all these ways and tricks to build a quick and responsive website. You can also contact us at Awebstar Technologies, where our talented and professional web designers are dedicated to fulfilling all website requirements for different niches.