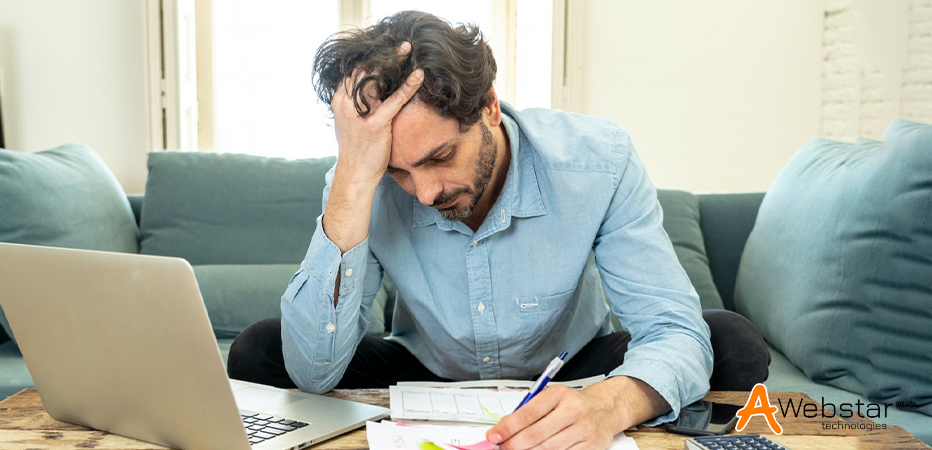 Common SEO Mistakes People Do
SEO is a practice for web pages to rank higher on search engines.
Besides the fact that it is expanding, its market size will touch 1.6 billion US dollars by 2027. Often, while chasing organic traffic, many make SEO mistakes that can be crucial for a business. 
As time keeps changing, the market condition and user behavior are also emerging. SEO has also now evolved better from just being a technicality to the model of generating traffic which ultimately leads to revenue. 
Using SEO strategies and making the way on the first page of SERP is never an easy task, as you need to practice SEO regularly to stay on the top.
There are some mistakes that some people make while applying SEO. In this article, we will list the main ones, which are the most common SEO mistakes. 
By eliminating them, you can improve the website ranking and also achieve great success in its promotion.
6 Most Common SEO Mistakes
Not Optimizing Pages to Relevant Keywords
Look for a number of main keywords or even short phrases that are used throughout your pages. It is something that can be quite challenging, but you can use Google Keyword Planner or any other tool. It helps you when it comes to picking the ideal keywords for the site.
Keep in mind that the most important keywords are supposed to appear on the URL and a few times on the page. At all times, keywords should be in context and make sense without being overdone.
Working with Uncrawled Site
Crawling is a term that defines how search engine robots read the data they find online, such as links and HTML pages and the content of your website.
Make sure the pages on your site are linked well to each other if you want the search engines to crawl easily from one page to another.
Poorly Written or Blank Title Tags and Meta Descriptions
Many sites usually make this mistake while optimising SEO for their website. You need to make sure that your website should have a unique title. Title tags are very important as this is what appears on the search results. It should include the most relevant keyword and the subject of the page. There should not be more than 60 characters.
Meta descriptions are also necessary as they give an outline of your page. It helps you grab the attention of the readers with the representation of what you have to offer them.
Underestimating Mobile-Responsiveness
One of the main and most common mistakes in SEO in the past was when few people cared about mobile users due to their small number. The time has changed now people prefer using smartphones and tablets to make purchases or search for information instead of using computers.
This trend has not gone unnoticed by search engines, which are already particularly attentive to the quality of work on adapting the site for mobile devices. Search engines will not give higher ranking to the website that are not mobile-friendly, as Google always prefers for mobile-first indexing.
Lack of ALT tags, which are part of HTML tags
Alt tags, also called alt texts, describe images on your site. Search engines cannot read images, so adding an alternative text tag gives them a description of the image that they are able to read. 
This, in turn, helps search engine spiders take into account the specified information about the picture along with the text information. 
Let's consider an example. Suppose you have a photograph of the sun at sunset in very bright colors. You can give it the following alt tag description;
"orange-red sunset in summer" 
But in the hopes of getting better site optimization results, don't use words that are not describing the image. There will be more harm than good. It can manifest itself in lowering the ranking of your site.
Buying More Links
There are several common mistakes regarding link building, but trying to get more links quickly is the main mistake that can have dire consequences.
Quality is not equal to quantity. One link from an authoritative thematic resource can bring more benefits to your site than dozens and hundreds of pages of various catalogs, profiles, and other "junk" quality donors.
When working on link building, avoid the following mistakes:
Take your time

: The process of increasing the number of backlinks to your site should look as natural as possible. There is no need to try to get a few dozen backlinks in the first month of promotion, especially when it comes to a new site. You need to move slowly and gradually.

Dilute anchors

: In the recent past, the direct appearance of link anchors that promote queries has had a very good impact on rankings.

Promote different pages

: Do not just link to the home page but direct them to articles, categories, and other types of pages. 
In general, links, as they say, are a delicate matter. And given the listed recommendations, you can avoid common mistakes.
Lack of Content
It is difficult to overestimate the importance of content for your website. If your site contains high-quality and meaningful information materials, search engines will consider your site as one of the suitable sites. Be sure to check that the material conforms to the subject matter stated on the website, not to mention that there should not be any spelling and grammatical errors. In addition to text, there must be links, photos, videos, and other information materials.
Hidden Text 
The use of hidden text is one of the critical mistakes in SEO promotion. You should always remember one of the most important rules of optimization; content should be liked not only by search engines but also by users. 
Therefore, we recommend that you do not try to deceive the system but tune in to your target audience, creating useful and competent texts for them, for which, together with gratitude, they will give you their loyalty and respect. 
Let's recall the basic principles of working with texts: 
It is necessary to distribute SEO requests throughout the text, not forgetting about the logic; 

The clear structure of the text, broken up by headings and subheadings, simplifies reading and allows you to convey the idea in the sequence in which it best conveys the message of the author;

Breakdown of texts into thematic blocks makes the content more attractive and helps better understand what has been said. 

Pictures, graphs, infographics allow you to avoid monotony and illustrate the text, contributing to a better perception; the more useful information, the higher the user assessment.
Concluding Remarks
Even the experts can make common SEO mistakes. It is best to familiarize yourself with the challenges and recognize them before they could cost your website ranking. Doing so will lead you to an optimized site with a holistic approach. 
If you need help to understand what needs to be done or how to fix the issues, comment below. Thanks!