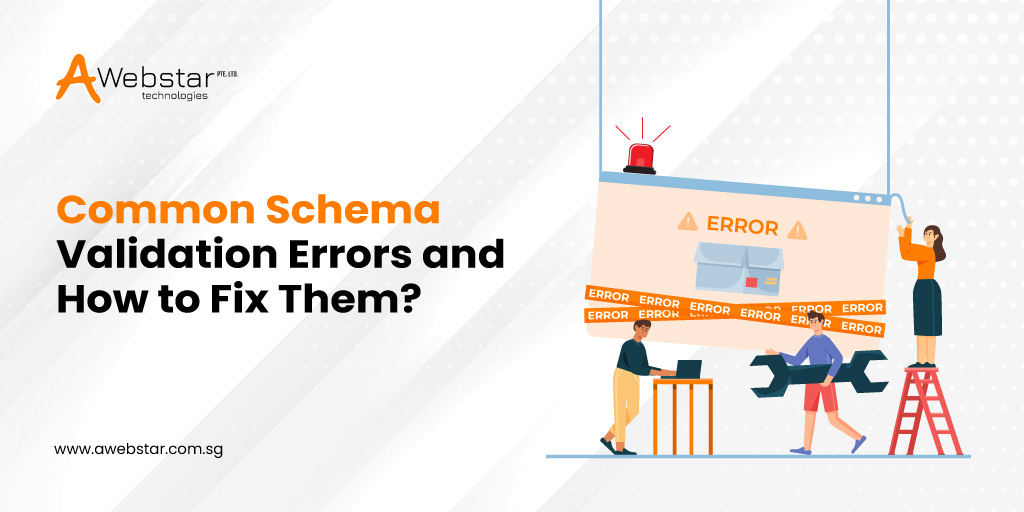 Common Schema Validation Errors and How to Fix Them?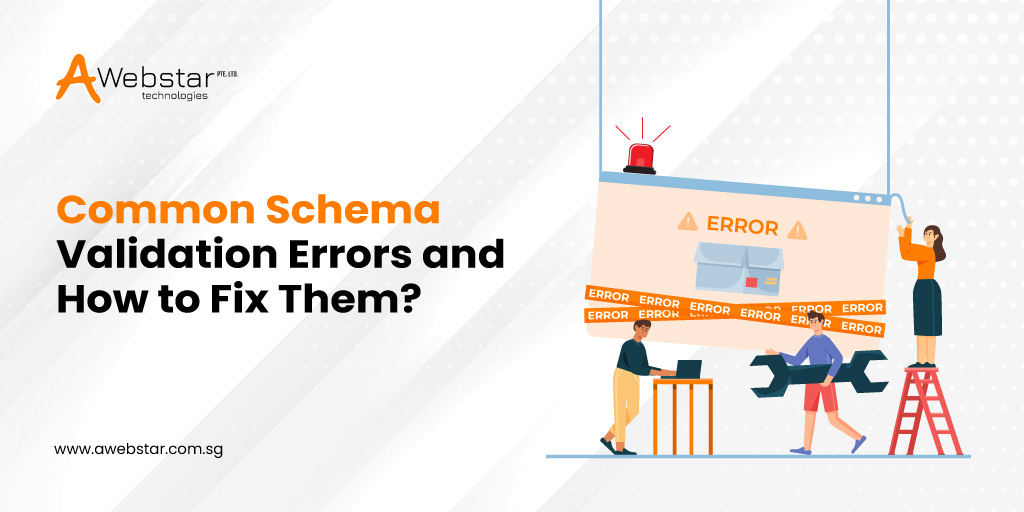 The technological advancements and digitization together have made people more prone to online sources. They prefer visiting websites to shop or gather any product or service data.
If you're a website owner, you want your site to be user-friendly and error-free. After all, a well-functioning website is essential to attract potential customers and enhance brand recognition. As a result, failing to have a great website means that resolving the issues that impede client interaction will be impossible.
Here, Google Search Console allows you to keep an eye on every small detail and keep up with the website performance. If any error occurs, you need to determine if it is a schema validation error or not. If there are schema issues, Google Search has a hard time understanding the content page. You can incorporate structured data on the web page in addition to addressing these mistakes. It will contain all relevant information in detail about the page.
Now, you might be wondering what are the schema validation errors and how do you fix them. So, let us take you on a detailed tour of these errors and ways to resolve them.
Let's get started!!
Overview of Schema Validation Errors
The schema, in simple terms, is the data structured in a format to help search engines understand what the page is all about. The interpretation of such pages allows search engines to show rich results as per the user's queries. Here, making mistakes in the formatting of the Schema data are known as Schema validation errors. This makes it hard for Google to understand what your page is conveying, thus impacting the website rankings.
Simply put, rich results here mean a wide range of information provided to enhance user experience. Having the right schema markup increases the chances of improved CTR. Also, it helps to understand that there are validation errors if the results do not show up well. If you don't want to utilize a plugin, you can use Google Search Console to see if there are any issues.
Importance of Fixing Schema Validation Errors
We have covered what schema validation errors are. Now, let us know why fixing these errors is essential and how it influences the business.
The focus of a web page can be determined via schema data. The search engines will add the snippets to your listing in the search results if the emphasis is evident. Such snippets also help to improve the CTRS and increase website traffic.
If there are schema issues, the CTR will be low, and there will be no snippets on the SERPs. The rankings will not be affected immediately, but traffic will be reduced. You'll also miss out on possibilities to attract new clients and convert leads into loyal customers.
Types of Schema Markup to Use on Website Pages
Reviews
Reviews are crucial when promoting a website or any other product or service. Of course, when people love the goods or services, they will be recommending them to their dear ones. Thus, leaving a positive influence on the sales and overall business.
In simple terms, reviews simply impact one's buying decisions, thus helping you improve the clicks. However, the right schema is required to achieve all this.
Offers
Are you offering great deals on the goods? Of course, you will want everyone to know about it. Here, running ads let you help to rank in the organic listings. This schema could be beneficial in selling the products easily.
Ratings
We all go through the ratings before making any purchase. Ratings provide immediate insights into the previous user experiences with specific goods or services.
As a result, employing the rating schema to display a good rating score is desirable.
Other schema markups include local business descriptions, product specifications, FAQ pages, and events. Remember that if such information is not correctly formatted, Google will not be able to showcase what you want. Thus, displaying schema validation errors.
Ways to Fix Schema Validation Errors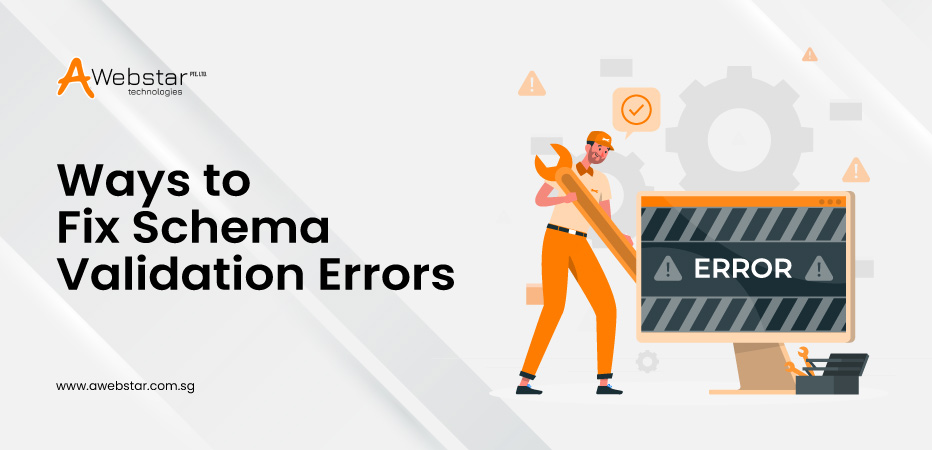 The best you can do is utilize the Schema Markup Validator tool by Google. It allows for fast testing of schema markup and detection of errors. Now, let us share with you how to fix these errors once you have found them.
Pricing Field Error
You may experience the price field error in the search console. The reason is the wrong format of the price. For example, you have entered the cost with a currency sign. Here, keep the product pricing in xx. xx format with the currency. For instance, instead of $52.99, input 52.99. Including the current sign will result in receiving a schema validation error.
Forgetting Inputting Worst or Best Values
In case you are including a rating aggregation in the schema, there would be the need for entering the lowest or highest rating. This means entering the rating from 0 to 5. Here, missing any of these two means you will surely experience a schema validation error.
However, rating for some goods might be from 0 to 5 and in many cases, it could be from 0 to 10. So, remember it will depend on the type of product or service you provide.
Inappropriate Values
Invalid values are the common schema validation errors. These usually appear when you miss out on any value. To check out this error, give your code a look and find if all the values are appropriately set.
For example, if the schema markup is regarding the business location, simply enter the place with the state. If you fail to fill the specific files, it will generate a validation error.
Wrapping Up
To conclude, you now have all the information and knowledge about what schema validation errors are and how you can fix them. When utilizing the schema appropriately and fixing the errors on time, you will never lose on potential clientele or business sales. However, it is always best to get professional assistance when you have no idea of how to resolve such issues.
So, are you willing to boost your website traffic and increase the business ROI? Awebstar delivers the best SEO services in singapore and helps in managing the factors that influence brand recognition on the SERPs. Our SEO campaigns help drive more leads, convert visitors into loyal customers, and generate higher ROI.
Now, what are you waiting for? Get in touch with our SEO specialists today and let us help you!!
Hope you find this write-up helpful.
Do let us know your views in the comments section given below!
Thanks for Reading!!