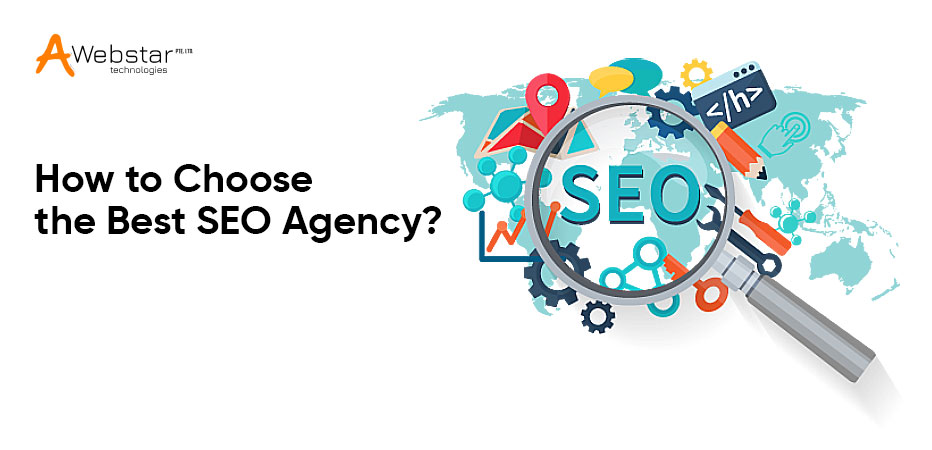 How to Choose the Best SEO Agency?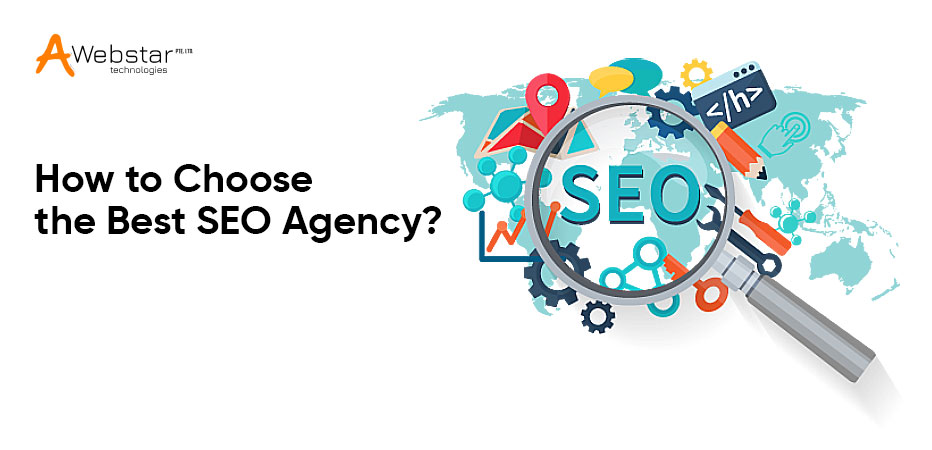 To attract visitors, any business website requires a high search engine rating.
However, it is easier to say that only the best SEO service company delivers the right tactics to help businesses thrive.
There are various reasons to hire an SEO firm. But, picking the appropriate one is not a simple task.
Of course, finding a trustworthy company to trust with something as important as online visibility is tough. However, there are some decent ones out there who you can rely on.
Beyond attaining SEO goals, employing the right SEO company has several benefits. It includes:
Ways to Pick the Best SEO Company

In a rush, we sometimes make wrong choices. As a result, businesses pay prices in ways like poor user experience, reduced traffic, and worse ROI.
So, let us learn how to pick the best SEO company with the tips given below.
Set Your SEO Objectives
Begin by looking at the services that each SEO firm provides. Your company's SEO objectives are almost set. Now, examine their offerings to see if they align with your goals.
This will help you limit your search and present you with the best agencies to meet your objectives.
Determine which aspects of your web presence require improvement. As a result, perform a competitive analysis of digital marketing.
Look if you need a new site or can improve the SEO strategies on the existing one for better performance. For example, if a company chooses to build a new website, it must first determine how to accomplish this. Website designing includes several factors like themes, extensions, plugins, and so on.
However, critical SEO factors come first before you begin designing a site. These include:
Browser performance
Website loading speed
Integrations with plugins and extensions
SEO-Friendliness
Compatibility with several devices
However, website designing won't be adequate. You'll need to hire a competent SEO firm to assist you in achieving all of these factors.
Examine the SEO Firm's Previous Performance
Good performance is important for both businesses and SEO agencies. Customers look at what the company has done in the past to see if it can satisfy their expectations. When looking for an SEO firm, you should consider doing the same.
Examine their previous work, whether via testimonials, a portfolio, industry awards, or other means. Of course, proof of an SEO firm's previous work performance can make you feel more confident in your decision. Thus, the appropriate and confident choice will help you achieve your objectives efficiently.
Visit the Company and Interview Them
The next step is to meet with potential companies. It is vital to visit the organization and become familiar with the staff.
You can either meet them in person or schedule a virtual meeting. But, interacting with them in person can help you decide if they are the ones you want to employ.
Ask them a set of questions like:
What experience do you hold in our business's marketplace?
What is the cost of your SEO services?
How soon can we expect the outcomes?
Plan numerous questions with your staff and managers to actually make the meeting great and valuable. This is because employees can have questions about reporting. Similarly, the managers and senior executives can have concerns about ROI or price.
Contact Past Clients and Ask Their Experience
You can connect with the company's previous clientele or current ones who are using the services. Also, going through the in-depth interviews can help you understand the level of customer service they provide.
You can explore the firm's weaknesses, strengths, and also strategy overview and reporting procedure. Finding the answers to the below-given queries is also vital.
Do clients have a single point of contact or multiple ones?
How quickly does the organization reply to customer emails or inquiries?
The amount of time customers need to evaluate the reports and make strategic decisions?
All of this information will assist you in making a more informed decision about outsourcing work to an SEO agency. This can help you narrow down the list of choices.
As a result, you can use the time to engage with organizations that pay more attention to your requirements list.
Be Clear With the Budget
Before you hire an SEO firm, consider how much you can afford to spend on SEO services. Do you possess adequate funds to support long-term SEO marketing campaigns in the long run?
Yes, we can all accept that budget is crucial when selecting an SEO agency.
Thus, learn about the SEO packages that various SEO businesses offer and determine which one fits your budget. However, ensure you can compare low-cost companies to those that are more reasonable. This is because low-cost SEO services accompany certain risks and fraud.
Furthermore, the unaligned SEO strategies with Google algorithms can impact your business reputation and online exposure. Also, Google can impose a penalty on your website.
Online Reviews, Ratings, and Case Studies

Online reviews and research are more similar to in-depth reports. This allows you to explore how the organization provides a positive customer experience and meets client needs.
Invest time in researching references and reviews before selecting an SEO company to outsource your organization's demands. This will help obtain more information that you might not be able to acquire during a face-to-face meeting.
Also, keep in mind that a reputable SEO company helps with not only SEO but also design and development needs.
All these specialized experts ensure your website is both SEO-optimized and visually appealing. Furthermore, you may remain assured that your website is functioning from an SEO viewpoint.
Consider Objectives Beyond SEO
Of course, thinking about SEO is crucial for business growth in several aspects. However, you need to think of a broader perspective.
For instance, what extra efforts you can make to stay on the tops of SERPs. Furthermore, how much attention you pay to your business marketing techniques to enhance sales and ROI.
These days, Several SEO companies use modern SEO agency methods and campaigns. This allows businesses to choose the one with the expertise and affordability they are looking for.
Overall, pick a firm that offers a wide range of services, from SEO agency to digital marketing, development, and design.
Final Thoughts
In addition to this how-to-choose process, you can also consider the additional tips below:
Good reporting and accountability
Fair and tailored pricing
Exceptions customer service
Portfolio of past performance
Ensure the firm you chose makes you feel at ease and confident. Also, you can express your concerns, ask questions, and more if you like.
As if you don't clear things and present your requirements properly, it can lead to problems.
Furthermore, better interactions are critical to building long-term relationships and making the most out of your investments.
So, It's time to put all these tips into action, find the ideal company, and fulfill your business goals.
However, you can also connect with Awebstar Technologies to get assured SEO results. Our SEO services ensure that your company ranks at the top of the SERPs. Furthermore, SEO approaches and strategies are customized to meet the objectives of unique businesses.
At Awebstar, our SEO packages ensure that everything is focused on increasing site traffic, improving conversions, and increasing business exposure. The best thing is that we offer SEO as well as digital marketing, development, and design services, ensuring that all of your goals are met.