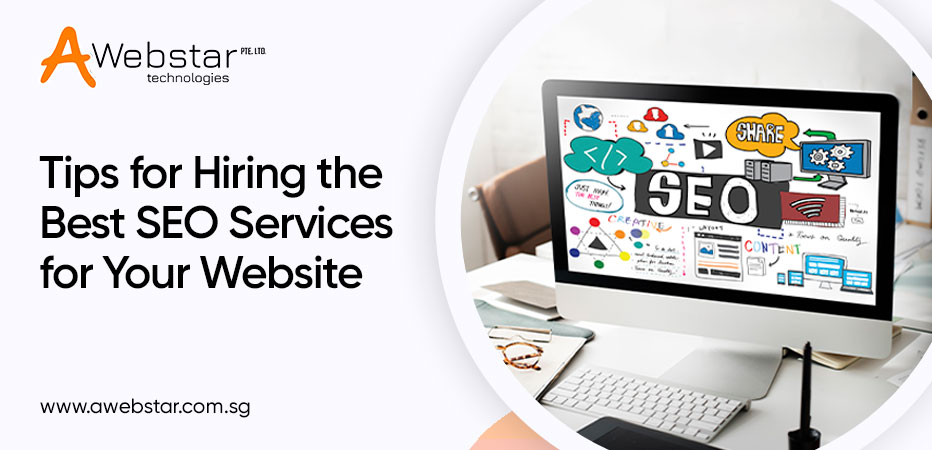 Tips for Hiring the Best SEO Services for Your Website
SEO is crucial to successful online marketing (SEO). A company's organic search traffic and consumer reputation can both benefit from a well-executed SEO strategy. On the other hand, you can't expect to succeed with SEO without some background and exercise. Your website, digital advertising, content marketing, and any other SEO-related chores should all be handled by a professional due to the significance of search engine optimization to the success of a business. Important tips for picking a reliable SEO firm in 2023 are outlined in this article.
The services of an SEO firm could be extremely useful for businesses that want to increase their internet exposure. There are many benefits to employing an SEO company, but here are just a few of them:
You should hire them because of how skilled they are at optimising websites for search engines like Google.
They can help you develop a sustainable SEO plan that works for your business over the long haul.
No matter how big or small your business is, they may modify their offerings to fit your specific requirements without going over budget.
They will keep an eye on your SEO campaign and tweak it as needed.
They're up-to-date on the best SEO practises and can implement them to improve your site's visibility.
Expert guidance on how to find the most suitable SEO Services for your needs
It can be challenging to find a good Digital marketing company that meets your needs. With so many options available, prioritising what's most important to you is essential. Just a few examples of the countless things to think about are creating a budget, and deciding on a set of goals. Also, mapping out a strategy for the future. Have no worry, though; we've developed a list of the top 7 qualities to look for in reliable SEO service to help you grow your online enterprise.
In this article, we'll go through the fundamentals of selecting a good search engine optimization service. If you follow these guidelines, hire SEO expert who should be able to fulfil its obligations.
Investigate the experiences of others with SEO providers you're considering
Before you hire an SEO firm to assist grow your online presence, be sure you've done your research. You should do some research and look at client reviews before deciding on an SEO firm to work with. This will help you while you look for a reliable company to collaborate with in order to grow your business.
Ask firms that have employed SEO services for referrals
You can narrow down your search for an SEO agency by asking for referrals from other businesses that have used SEO services. You can use this data to evaluate the agency's reliability in delivering quality results. Upon receiving a reference request, the agency can get in touch with satisfied clients to get their feedback on how well they were served.
It might be difficult to choose a reliable SEO company to aid in the web design and development of your online business; nevertheless, word-of-mouth referrals are a great place to start. It's natural to wonder, "Why am I even bothering to ask for recommendations?"
Effective Search Engine Optimization Techniques
Advice from trusted sources can help in many ways. If you want a company that can fulfil your unique needs, ask those who already know you and your business to make some recommendations. If you put in the effort to find credible recommendations, you will have a much easier time acquiring them.
Getting a recommendation from someone you trust can help you avoid spending time and money on a company that isn't a good fit.
Third, be precise about your goals for SEO and make sure the service provider understands them. It is crucial to have a clear idea of your needs before beginning your search to hire SEO Agency. You can utilise this data to zero in on a company that ticks all of your boxes. You should also make sure the company cares about and can assist you in accomplishing your goals.
They should be able to provide you with an all-encompassing plan to achieve your goals. Any trustworthy business will have no problem answering your questions and will be upfront with you about its rates and offerings.
Estimate the Costs of the Services Contracted
Before beginning your search for an SEO agency, it is important to think about your budget. It's crucial to do some preparatory research because the price of SEO services can vary greatly depending on a variety of criteria. If you're on a tight budget, don't worry; you can still get high-quality SEO services. Before you spend money on an SEO company, it's a good idea to familiarise yourself with the basics using free resources like Google Analytics and Google Search Console. Insights gained from these tools could help an SEO company develop strategies to boost your site's organic traffic.
The next step is to meet with a number of SEO firms to discuss your needs and determine which ones may be accommodated within your budget.
Ask to See Samples of Previous Work
Prior to hiring an SEO business, it's essential to look into the results the company has produced. Request case studies or examples of their previous work to get a sense of the results they can deliver. This may not always be feasible when looking to outsource your SEO needs, but it is something to consider.
Talking to people you know who have used the service before, such as friends and relatives, might provide you insight into their efficacy. Don't rely completely on information found in these places; remember that they may have their own biases. However, if several references bring up the SEO firm's flaws, you might want to look elsewhere.
Make sure they understand and can put into action the common practises of business-to-business advertising
Come to an Agreement on Scope and Deadline
Finding an SEO service provider who is willing to commit to a written contract is crucial. It is important that the contract detail the services to be provided, the prices associated with those services, and the payment terms. This will keep you and the SEO company on the same page and eliminate any unpleasant surprises.
In addition, it guarantees that the SEO company will set quantifiable goals and milestones for the campaign so that both parties can evaluate its success.
It's reasonable to expect less from a company if it shows no interest in setting or achieving objectives. Hiring SEO Expert that is well-versed in the industry is crucial if you want your company to do well in search engine marketing.
If you stay in touch with a company, you can make sure your concerns are being heard and your level of satisfaction remains high.
As a business owner, you need to keep an eye on your SEO metrics to make sure you're happy with the results. Keeping in constant communication with the SEO company you hired is the key to this success. That way, you can see if your needs are being addressed and if your investment is worthwhile.
Find a good search engine optimization specialist and hire them
If you want to hire the best SEO firm for your company, you need to do some homework. Also, ask the proper questions, and keep an eye out for proof of results. In order to create an effective SEO strategy, any reputable company will first need to familiarise themselves with your business and its objectives. You should be able to find and hire SEO Expert that meets your needs after reading this. If you have any doubts related to this article, you can post your queries in the comments section.