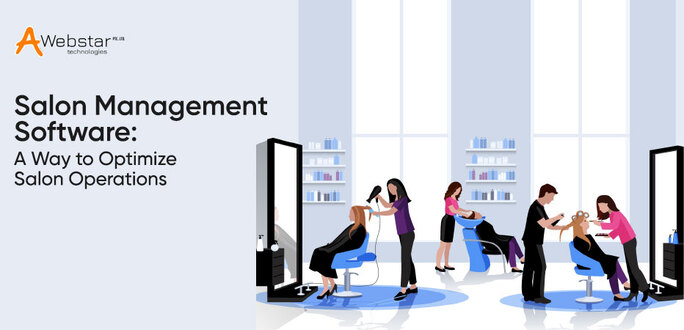 Salon Management Software: A Way to Optimize Salon Operations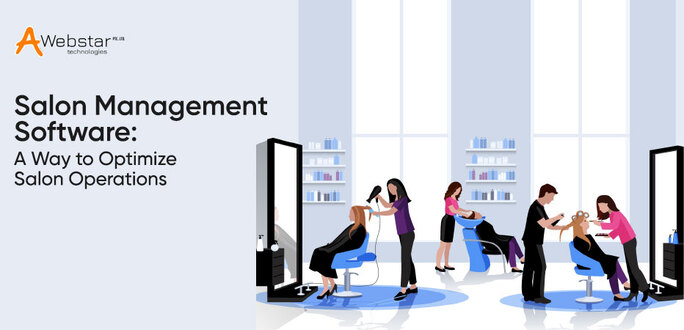 Keeping track of salon schedules and other operations is not an easy task. The beauty industry's success, on the other hand, is determined by how successfully it can book the services for its customers.
Nail technicians, hair stylists, and other service providers in salons and spas rely on a filled schedule to make money.
As a result, salon management software comes into the act. Stats says that the Salon and spa software economy is expected to set down a 7.11 percent CAGR between 2021-2026.
Salon software can help salons all around the world increase their profits and reduce their operational costs. Furthermore, such software solutions are cost-effective and designed with both business and client goals in mind.
The change in living and increased focus on personal appearance boosts the need for technology in the salon and spa industry.

This map shows the salon industry's geographic market and the software adoption rate in each region from 2019 to 2024.
So, here are some of the advantages and advice that come with using salon management software. Also, you will be able to understand how it can help you maximize your salon business.
Online Salon Management Software Explained
It's a piece of software, or a solution, that automates salon operations and procedures. Thus, to help you better manage your beauty business and attract new revenue prospects.
Salon software takes care of everything you need to improve customer management, payment, and online booking, among other things. Furthermore, you can monitor your business at any time and from anywhere.
How Salon Management Software Optimizes Salon Operations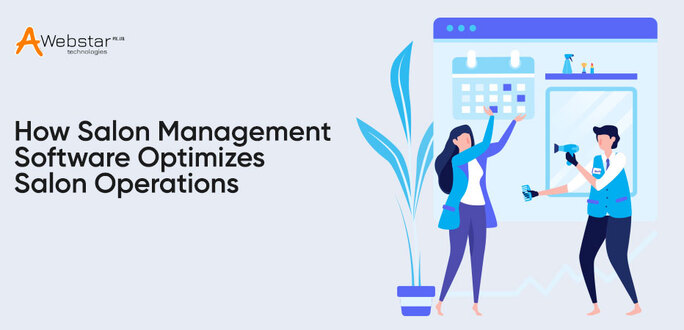 Easy Customization
Using a software solution to manage a salon allows owners to monitor sales, client appointments, and money flow. Additionally, this helps salon managers or owners know the customer wants, employee count, profitability, and so on. All of this can be customized to meet your individual needs. These things include the weekly appointments, the amount of time spent on a particular service, the monthly customer count, etc.
Manage Salon Operations
Salon management is the key benefit of whatever salon software you choose. Salon operations management is made easier with tools like appointment reminders, record management, and more.
Thus, to improve the salon management and increase sales. Also, it helps to make a positive impression on consumers.When salon software is used, the cost of marketing is reduced. It offers efficient salon management services such as email management, appointment reminders, and social media handling. So, in the end, you'll be able to efficiently handle duties and achieve happy customers. Therefore, increasing staff productivity and improving salon marketing services.
Payment Gateway Choices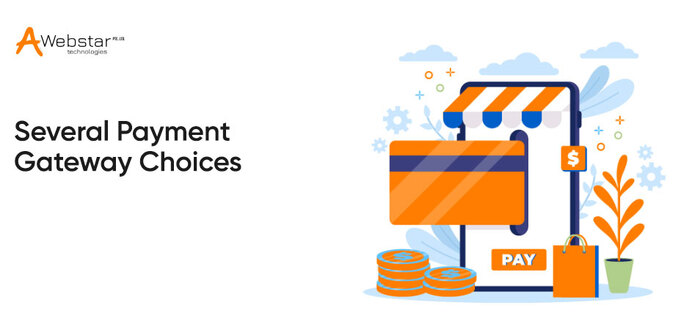 It's simple to make the payment procedure convenient for clients using salon booking software. It lets your consumers pay when they make an appointment. As a result, it keeps the cash flow in the system.
The software solution for the salon allows adding reliable payment options that people find easy to pay. Furthermore, the software sends email alerts or texts to the concerned consumers and makes them pay.
The salon's software solution allows for the addition of reliable payment methods that clients find simple to use. Additionally, the software sends email or text alerts to the concerned customers and requires them to complete their pending payments.
Use of Communication Resources
The use of communication resources helps to streamline the salon timetable. Sending clients appointment reminders and alerts, for example, has been shown to save time and reduce no-shows.
To get the most out of your efforts, you'll need automatic communication solutions. Specific elements of salon scheduling software offer automated emails and SMS. For example, You've planned a meeting with a client. After that, you should maintain regular touch with the client to confirm the booking. You can also send a reminder to the customer a few hours or days before the meeting.
Overall, employing salon management software along with automated communication resources reduces the need for confirmation calls. Also, it helps in saving the receptionist a significant amount of time.
You can also look for software that includes features like service instructions. This will help you to communicate a unique service request. You can create a note with that service instead of calling a client and knowing their needs. If someone has booked the service, the message will be instantly added to their booking confirmation.
Easy Appointment Booking
The best feature of any salon software is that it allows consumers to plan appointments at any time. It reduces all of the steps involved in waiting for customers to schedule an appointment with your salon. They can schedule the appointment whenever it is suitable for them and on any of their digital devices.
Using the salon online booking system, customers can quickly check the available time that suits them and can book accordingly. As a result, their wait time is reduced, and they only need to visit when it is their turn. Thus, it delivers customers with a positive experience.
Record Management and Tracking
You can keep track of records using the best salon software management system. Bar code scanning is one of the software's features which helps you track sales and purchases. Aside from that, be sure the appointment software you choose has all of the necessary scheduling functions.
If a customer shows up at your salon without an appointment, make sure they have one. An appointment scheduler must be able to help consumers in booking their services. This feature should also help in the reduction of missed appointments and the decline of canceled bookings. It will also restrict the number of unscheduled salon visits.
Staff Management
Undoubtedly, managing staff is a difficult task. Everything must be maintained, from assigning tasks to tracking their performance.
The best part is that salon management software can streamline all of these processes. As a business owner, the priority is to hire skilled staff. Data and analytics are also crucial to understand how your business and staff are performing. Salon software lets you quickly assign responsibilities, observe their progress, and connect with them anytime and from any location.
Productive Marketing
Marketing your business is critical to fill your service booking calendar. As a result, salon management software follows all the tactics for effective salon marketing. It allows to gather necessary customer information like their address, gender, phone number, age, and so on. Thus, to help in better interaction with the customers.
The software further helps with salon promotion via SMS, email marketing, and other methods. It gives consumers discounts, promotions, and incentives to keep them engaged with your salon.
To promote your services, you can use social media marketing and other used social media channels. You can also ask your consumers to refer your salon to their family and friends.
Gather Customer Feedbacks
Lastly, the salon management system can collect consumer feedback. This is because today's customers are savvy and conduct thorough research before selecting salon services. And here is when the reviews and ratings come as the solution. As a result, salons must also manage the gathering of ratings and consumer feedback.
Salon management software provides this feature as well. Happy customers who leave helpful reviews about your products or services can help you attract new customers.
Furthermore, if you get any negative feedback, you can address it. Thus, to improve your marketing efforts and maintain consumer loyalty.
The Bottom Line
There's no need to look back now that you've learned the advantages of salon scheduling software and why it is crucial. You need automation if your beauty business is having trouble to retain or acquire clients. As a result, look for the best software solution that gives all of the above benefits and get ready.
With Awebstar, it is easy and quick to handle your salon business. The salon software solution it provides helps salons to effectively market their beauty services. It is a cloud-based software with robust features such as catalog management, retail management, and online bookings. It allows faster checkouts and ensures secure payments. All thanks to several payment gateways it gives. Also, it has an analytics tool that collects real-time data to make informed business decisions.