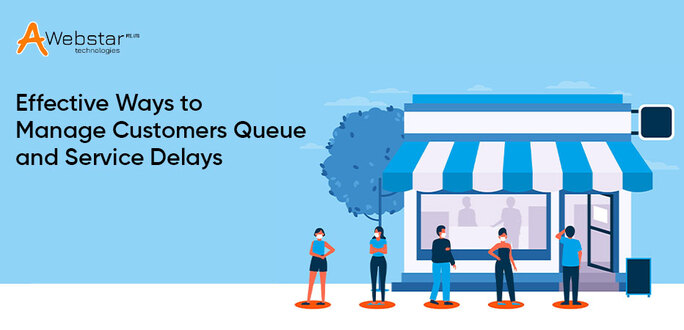 Effective Ways to Manage Customers Queue and Service Delays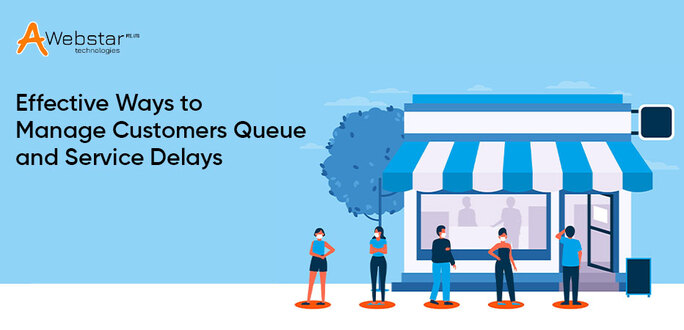 Long lines are often a source of concern for retailers, but it is a good problem that businesses can have. It depicts that the company gets the opportunity to expand and draw new clientele.
As a result, the only issue with lines is service delays, which affects the queue functionality. Furthermore, it might influence the customer experience and result in lost sales.
Let us ask you a question. How do you manage customer queues at your store?
Of course, the pile of customer complaint emails indicates dissatisfaction with customer service. Thus, it can influence business productivity.
Today's market is entirely focused on the client. Companies must compete for consumer satisfaction with plenty of options within every niche. It does not mean that businesses should only compete on cost and product, but rather on customer service.
The stats make it clear:
As per the Fonolo survey, 82 percent of customers believe that customer service is an essential aspect that quickly resolves their problems.
According to Rockefeller research, 82 % of customers abandon a purchase and go somewhere else. The reason is they are dissatisfied with the quality of customer service.
It gives rise to the need to figure out how to manage customer queues and eliminate customer delays.
So, let us discuss how you can manage customer queues in detail below.
How to Efficiently Manage Customer Queues and Service Delays
Lower Adverse Perceptions of Service Wait Times
When you eliminate the necessity for customers to wait, they get the flexibility to spend their time wherever they want. Regular alerts about the queue's status and expected wait time are beneficial.
According to a study of consumer banking, 44 % of clients who visited banks claims that waiting in a long queue is the reason of their dissatisfaction.
Overall, it's all about how customers perceive your business. Thus, you can invest in a smart queuing system. It removes the sense of being stuck in overcrowded queues. Also, it deliver a more favorable experience to the individuals.
Your customers can use their mobiles to reserve their position in line remotely. Furthermore, the notifications and alerts about their turn makes them feel their wait is worthwhile.
Reduce Walkaways
When customers go into a store, there are a few things that seem depressing. For example, you may experience lengthy lines and individuals moving out of the checkout space.
Customers today asks for complete control over activities and everything done at their leisure. Everything is done online or on their mobile devices. It means they can just walk out of the huge lines and find an alternative to it.
Physical stores must adjust their solutions to meet the needs of today's customers. It's all about smooth and convenient interactions. As a result, virtual queue management software is a reliable source of reducing the individual's urge to quit a long line.
Customers can use a kiosk or a smart queueing system to check in to the lines with this software. Also, it allows users to keep track of the queue's progress and visit the store when their turn is near. This means you'll be able to effectively manage customer queues and avoid service delays.
Gather Consumer Insights
One significant advantage of retail queue software is the ability to gather data. It provides a better knowledge of customer habits and shopping patterns. The robust reporting and analytic modules will offer you deep insights. It includes customer feedback, how often the customers make appointments, and more.
Integrations can also ensure the records are updated in real-time across all of your CRM platforms. It makes it simple to keep track of all customer information and activities.
Queue data and remote appointments are useful for a variety of reasons. For example, you can lower staff working hours during non-peak hours and divide email campaigns based on clients. This allows you to better track the stores' performance and make smart decisions.
Boost Staff Productivity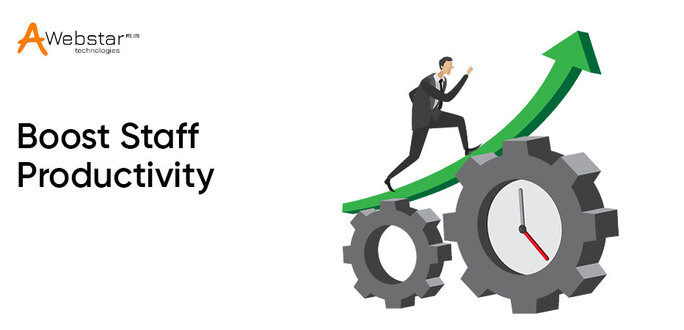 Organizing client queues are necessary to control customer wait times and lower staff frustration.
A queue management software comes with a robust employee dashboard. It eliminates the general judgments that occur with unorganized queues. The system should provide the necessary line metrics. How? It allows the employees to review queue status in real-time. This is important as the staff must be aware of what will happen and be ready to serve.
Customers will not have to wait long if employees have all the necessary information and knowledge to satisfy a specific consumer. Overall, the workload will be easily manageable, and staff will be productive, regardless of peak times or ordinary days.
Increase Customer Loyalty
Even the most well-known companies cannot assure customer loyalty. The online marketplaces are constantly working to improve customers' in-store experiences. It is because of the stress of losing ground to the competition.
However, physical stores are here to stay. Customers can obtain engaging, innovative, and digital experiences in physical stores.
Therefore, an electronic queuing system is a key differentiator that enables customers to return to your store. Whether it's for shopping or online banking, customers hate waiting. Hence, convenience comes the key. A queuing system can help you manage customer queues by improving how you serve them.
Must-Have Queuing System Features to Manage Customer Queues
Digital Display Boards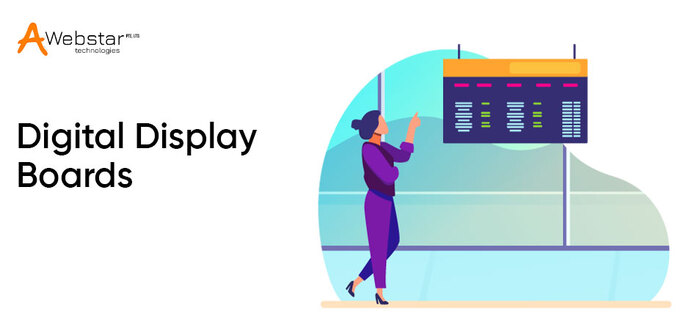 A queueing system's on-site display boards are an essential component. It can be beneficial to showcase wait times and staff availability to reduce service delays.
Customers must understand the way to select the quickest queue with the shortest wait times. This level of transparency is essential to lower walkaways and enhance the entire shopper experience.
The information about wait time enables staff to make adjustments. Staff can also make adjustments based on the information regarding wait times. If one queue predicts significant wait times, they can redirect customers to another line and notify them of the changes.
Proactive Notifications
If clients have to continually monitor their position in line, it can help reduce wait time stress. The queue management system must provide push notifications to the end-user. It will alert them when it's their turn.
Another best option to layer maximum flexibility is to enable them to switch or return to the queue. As a result, customers get the freedom to control their experience.
Smart Consumer Categorization
Consumers sometimes fail to decide which queue to join. A smart queuing system places a customer in the appropriate line based on several factors. It includes the length of the queue, future appointments, employee availability, and more.
Such automated workflow reduces the need for manual work. Also, it helps to manage customer queues and assure customer satisfaction.
Summing Up
Businesses are well aware of the importance of data collection to improve service times and operations. It all goes down to having the correct analytical tools, smart modifications, and a record of the results.
So, choose Awebstar's queue management software if you want to manage your store's lines and prevent service delays. It's a mix of technology and creativity that aims to improve the customer experience. Customers can check queue status in real-time and obtain the information from any device.