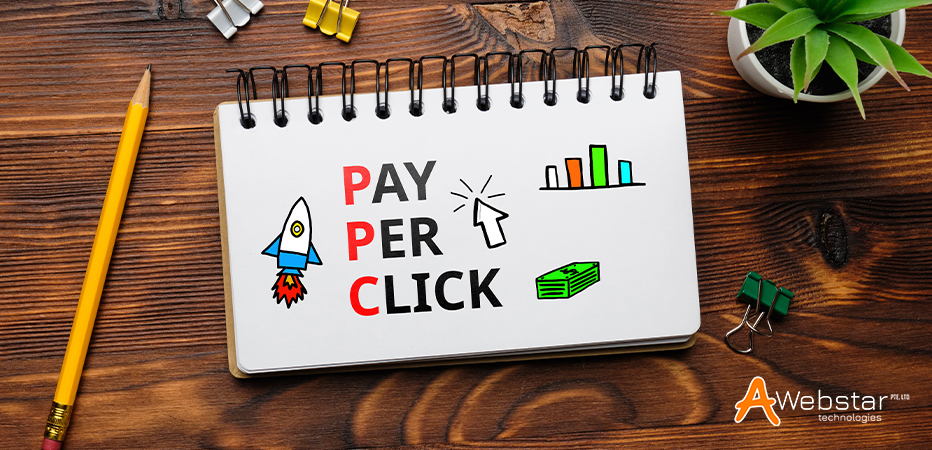 What is PPC? Why It Is Important For Your Business?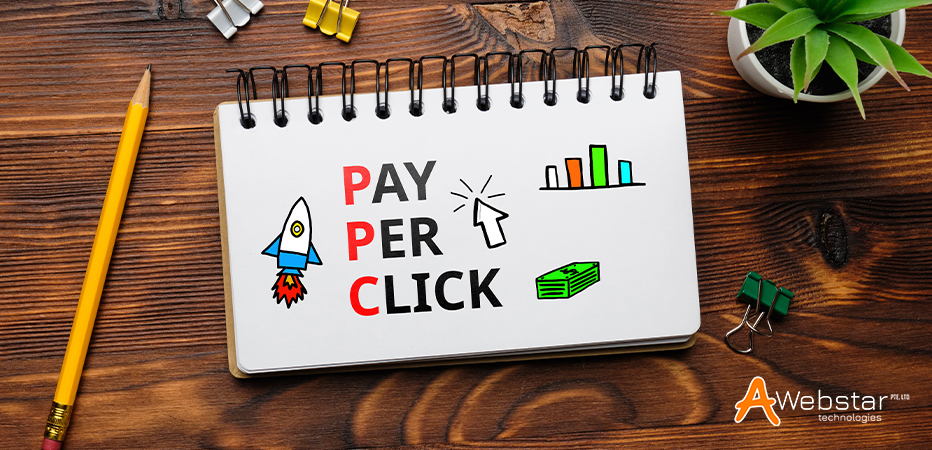 We all are aware of how digitization is ruling over the globe and how essential it has become to use the internet.
Of course, if businesses want to thrive and increase their ROI amid the crisis, switching to online services to meet customer needs is vital. Regardless of your brand size, the internet has a powerful grip on helping businesses thrive and experiment with massive changes.
All of this is easy to accomplish with effective and affordable advertising. Without a question, PPC is a powerful advertising approach. It provides the entire control over the marketing efforts and ad campaigns. It helps you to see how effective your ads are in attracting the attention of your target audience. Thus, helping in making adjustments to improve campaign performance and boosting ROI.
Unable to believe this?
Look at these statistics:
Google Ads with a high economical purpose account for 65% clicks.
Google PPC advertisements are run by 96 percent of brands.
A Google ad is clicked by 64% of targeted users.
All these stats depict that achieving conversions, setting up a budget, and increasing ROI is easy with PPC efforts.
Are you facing hassles in promoting your business online successfully?
Let us share with you in detail about PPC, how it works, and why your business needs to invest in it.
PPC Defined
PPC, or Pay-per-Click, is an advertising approach in which marketers pay search engines each time someone clicks their ad.
In simple terms, you can buy website visits rather than putting up the effort to drive traffic organically. You will invest money only in the ads that generate traffic. Thus, giving you control over the budget and ad performance.
How Paid Search Marketing Works?
Whenever you see an ad on the top of SERPs, it is an instant action against the searched keyword.
The winner of the top position for a certain keyword searched by the audience is determined by a combination of many variables. It includes ad quality, bidding amount, and more. These are the auctions that push PPC to keep performing better. The process begins when someone searches something on Google or other search engines.
If advertisers want to showcase advertising relevant to the audience's search query, they launch an auction for the keywords that marketers bid on.
Then the ads winning the auctions appear on the top of SERPs. Advertisers create accounts and configure advertising on the Google Ads platform. This helps to determine where, when, and which ads should display on search engines.
Further, such accounts are easy to divide into campaigns to easily manage the product types, demographics, and other aspects.
Benefits of PPC Advertising for Businesses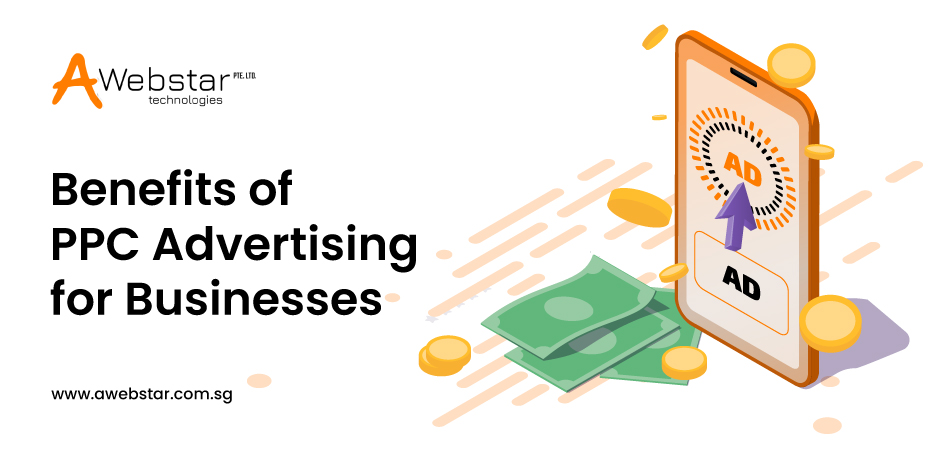 PPC Helps Achieve Business Objectives
The most convincing reason for using PPC advertising is helping to fulfill all the business marketing objectives. It can be anything like increased brand exposure, eCommerce sales, or simply driving traffic.
You can use this tool in content marketing to nurture the leads via newsletter signups, content downloads, and signing in for contests. In addition, PPC supports targeting audiences and gathering robust data to ensure if the ad campaigns are working fine or not.
Results in Positive ROI
Of course, the goal of any marketing campaign is to maximize the return on investment.
Displaying your ads in a suitable web location allows you to reach a potential audience. You pay for each click on your ad via PPC. As a result, controlling costs and calculating an expected return on investment is simple. Additionally, knowing where the ads are lacking allows advertisers to boost their optimization efforts. Thus, improving the PPC campaign ROI.
Overall, it comes as a profitable marketing tactic to make increased profits. You can attract potential traffic on landing pages and websites and achieve quick conversions. Hence, all this simply depicts how investing in PPC will automatically raise the ROI.
PPC Contributes to SEO-Effectiveness
SEO and PPC are the most correlated channels of all in terms of marketing. Without SEO, no online business can stay longer in the marketplace and digital world.
PPC implemented to your online marketing platforms can help boost the site's overall rankings. You can determine the popular keywords that are likely to have more clicks, leads, and ultimately the conversions.
Combining SEO and PPC both increases the chances of covering the organic search traffic and the conversions attracted by paid search.
Excellent Ad Targeting Options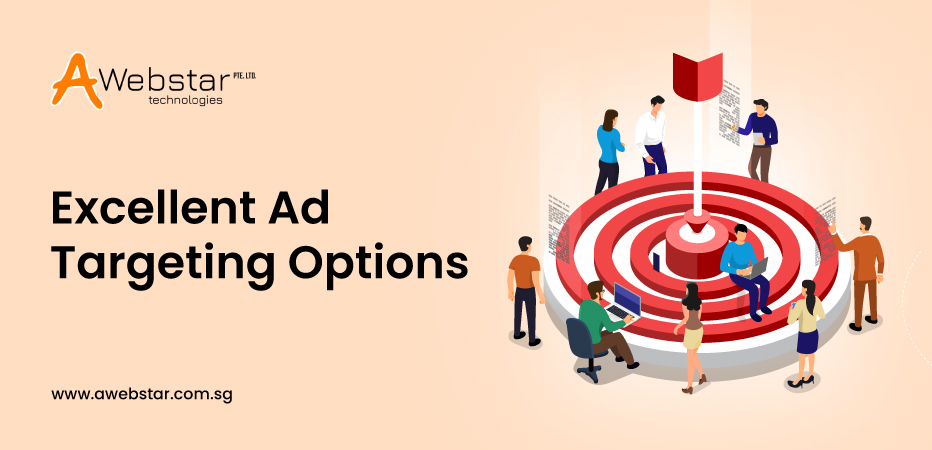 Several business marketers look for approaches to assure their ad targeting types cover all the networks and achieve brand exposure. It includes keyword targeting and ad remarketing based on changing audience behaviors and demographics.
You may rest assured that the ads will be seen by the relevant people. Thus, generating relevant and increased leads. In addition, you can utilize device-specific choices when needed to target mobile users.
The retargeting options help to connect with the visitors who indicated an interest in your offerings. Also, it enables targeting customers during peak times by sending specific messages. You can change the ads, test them, and optimize to achieve optimal efficiency.
Simply said, PPC advertising allows marketers to make the most of their ads and keywords.
Advanced Marketing Data
Google ads provide plenty of performance information and data related to tracking and measuring ads. However, such information provided is beyond the PPC ad performance.
Conversions, impressions, and clicks data for specific keywords help to boost content marketing and SEO efforts. In addition, tools like an in-built keyword planner assist in finding the audience location.
You can analyze what your competitors are doing to attract the audience and understand how you can build a robust presence and stay ahead of them.
Controllable Marketing Expenses
The main element of any business is the budget. Of course, it is important to always prepare a budget before beginning with marketing.
When using PPC advertising, you can plan your finances and completely control the expenses as per your needs. Setting up the daily or monthly budgets is simple with PPC. This ensures you stay confined within the set budget.
Always remember that it is not the expenses that yield you greater results. How well you stay competitive in terms of offerings and keywords you are targeting produces the expected results.
Of course, a limited budget may not provide you with the maximum results. But PPC guarantees optimal support enhancing the business's visibility. Unlike conventional advertising, PPC lets you track the budget, giving you a clear picture of where your investments are going.
Besides, analyzing success, ROI, and clicks is simply accessible by employing PPC services.
PPC Offers Consistent and Quick Traffic
PPC is a well-known platform to run ad campaigns and yield instant traffic. Furthermore, setting up the PPC campaign allows the advertisers to help your ads display on the tops of SERPs instantly upon activation. It is an integral feature for all the new online businesses who wish to keep up with visibility and brand exposure all the time. It also yields huge conversions in a few weeks.
Remember that getting instant traffic is not the aim. Keeping the visitors flowing and clicking on ads is also essential to stay competitive in the long run. Also, huge traffic all the time can harm the website or ROI in some aspects. Therefore, PPC again helps to limit the traffic. This is as it is directly linked to the advertiser as how much they want to pay for a click.
Why Choose PPC Advertising Services?
To conclude, paid search contributes a lot to business profits when combined with effective SEO strategies. Simply work on ranking your website on the top of the search result pages. Incorporate right and highly-searched keywords. Create engaging and informative blogs to keep ahead of the competitors.
Ultimately, the aim is to build the channels that your audience can follow to explore your offerings. Of course, you can rank higher on the searches, display the ads and get increased clicks and visits. Simply put, increased conversions and clientele.
At Awebstar, we offer digital marketing services to help SMEs meet their business goals including increased conversions and ROI. Our professional experts implement unique digital marketing strategies to generate sales and drive potential traffic. So, if your focus is on achieving higher ROI with your PPC campaigns and other marketing efforts, get started with us.