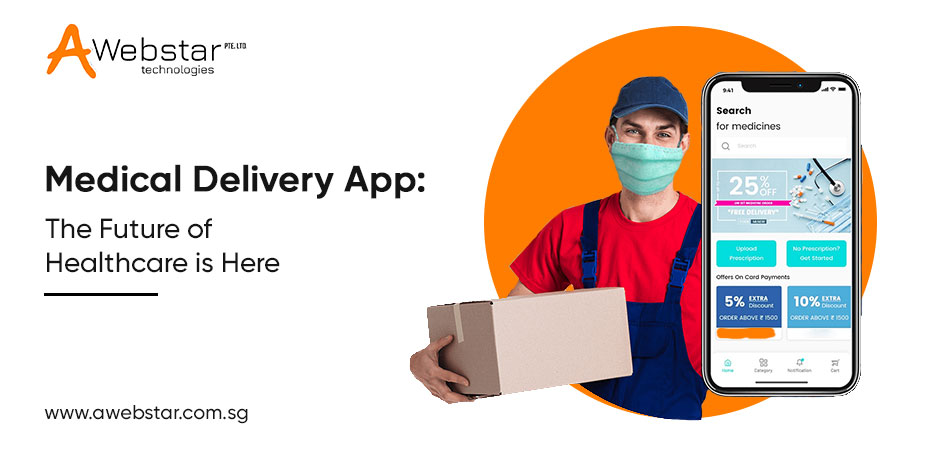 Medical Delivery App: The Future of Healthcare is Here
Today, countless startups and healthcare companies are introducing Internet of Things (IoT) solutions in the healthcare industry to make it more accessible, affordable, and convenient for users. Medical delivery apps are among the most promising new solutions. The reason is it can help people manage their health and healthcare services more effectively. Apps like these make it easier for patients to order medication or book doctor appointments. Also, it enables them to monitor their diet and exercise regularly with the help of various sensors. This article covers some of the most interesting medical delivery apps currently on the market and their significance for the future of healthcare.
Why use a medical delivery app?
There are many reasons why people might benefit from using a medical delivery app. To begin with, medical delivery apps help people stay connected to their doctors and easily track their progress. This can be particularly useful if you have a chronic condition and need to take daily medication. If you make regular use of a medical delivery app, you'll know exactly when to expect your next dose and how it will affect you. These apps can also help you stay motivated and accountable for your diet and exercise goals. Some apps help you log your meals and workouts. While others allow you to share your progress with friends and family members. If you're trying to lose weight, using a medical delivery app can be particularly helpful. This is because many of them offer specialized meal plans and recipes.

Besides, if you run a healthcare business and want to offer all these advantages to your patients, getting a medical app designed is worthwhile. Where to get the app development services? Contact Awebstar Technologies Pte.Ltd. to get a well-designed and functional application built. 
Fitness and Wellness with Medical Apps
Exercise is one of the most effective ways to improve your physical and mental health. When done regularly, exercise can reduce stress, improve sleep, and even improve your memory and cognitive function. But many people find it challenging to make time for regular exercise. With medical apps that track your exercise and log it on your phone, you can increase the amount of exercise you get each week without having to make any extra time for it in your schedule. Fitness and wellness apps can additionally help you stay accountable to a healthy diet and make better food choices. They can also act as an early warning system if you are struggling with food addiction.
Pharmacy and Medication Delivery Apps
Health apps that can help you order and track your prescriptions are particularly useful for people with health conditions that require regular medication. Many of these apps can also remind you to take your medication at the right time. If you have a specific brand that you need to take regularly, some apps can even help you find a nearby pharmacy that stocks it. Some pharmacies are even integrating their delivery services with fitness apps. These help to track your progress and offer special deals and discounts on certain medications based on your fitness tracking data. For example, Walgreens Wellness is a fitness and health tracking system that gives you points for your daily activities. You can use these points to get discounts on vitamins, flu shots, and other health products.
FoodCare: The future of medical food ordering
As people are working longer hours and getting less time for cooking, many have started to order food online and regularly eat out. But this can have a negative impact on your diet and health. FoodCare is a medical food ordering and delivery app that promises to help you stay healthy while getting all your meals delivered to your home. Using the app, you can order custom-designed and balanced meals with ingredients that are tailored to your dietary needs, allergies, and health goals. The meals are prepared by a team of professional chefs and delivered to your door. Thus, making it easier for you to eat better and healthier at a price that's comparable to eating out. The future of healthcare looks bright with apps such as FoodCare.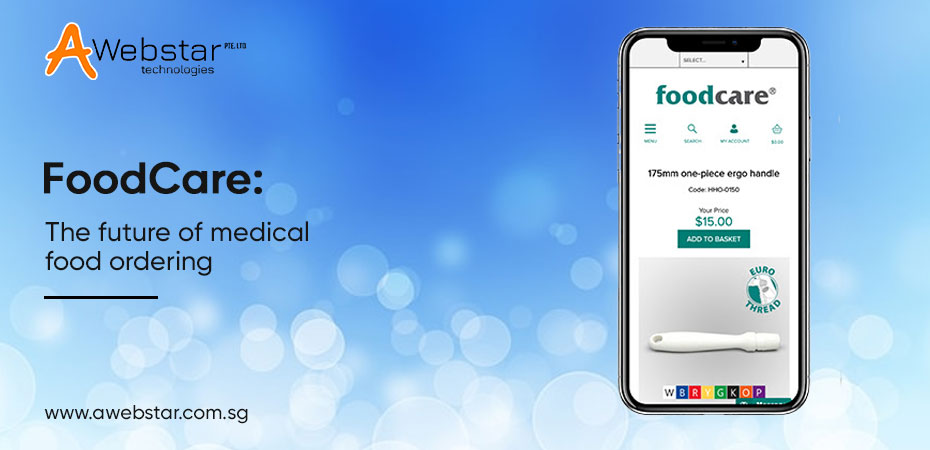 DocDoc: The first remote doctor app
Another interesting medical app is DocDoc, which aims to provide patients with 24/7 access to medical care through a video call. With DocDoc, you can quickly contact a doctor or therapist for advice or to get help with diagnosing symptoms or determining the cause of an illness. The app also allows you to track your progress over time and receive regular health reports. There are several advantages to using an app like DocDoc. For one thing, it can help you get the medical care you need even when you don't have easy and immediate access to a doctor. DocDoc's live video consultations enable doctors to diagnose and treat patients faster. This helps to reduce the length of time you have to wait to get an appointment.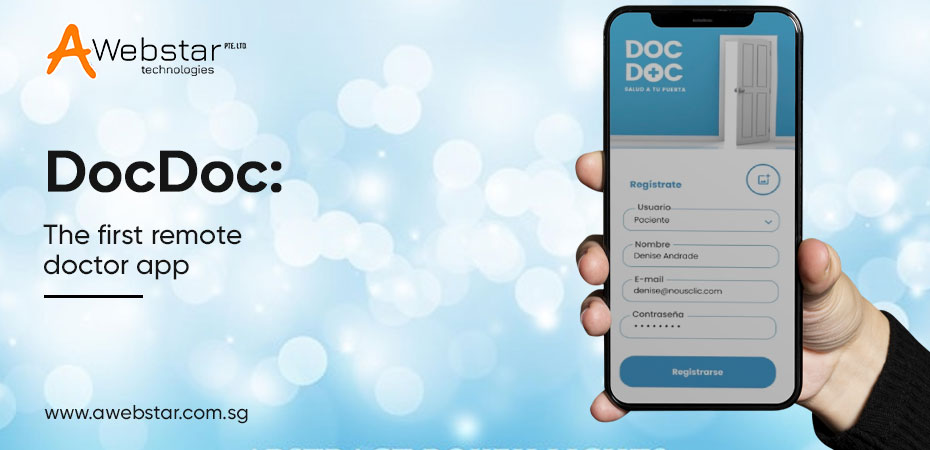 CareLab: Healthcare platform through sensors
CareLab is a health monitoring platform that allows you to track your fitness and health stats through wearable sensors. The app provides a variety of sensors and devices that can be worn on your wrist, in your pocket, or even attached to your clothing. Some of these devices can also be attached to other items in your home or office, such as your chair or computer. CareLab's sensors are designed to track a wide range of health data, including heart rate, calories burned, the number of steps walked, hours slept, and more. CareLab allows you to track all of this data in one place, where you can also set health goals and receive regular progress reports. With CareLab, you can set up health monitoring for yourself and your entire family, regardless of their ages. CareLab's health monitoring sensors are available as a standalone product or as part of a monthly subscription.
bēhcare: Blockchain-based healthcare platform
Health and fitness apps are great, but they don't do much to improve the accessibility and affordability of healthcare. To truly make a difference, healthcare apps need to address the challenges of rising healthcare costs and better equip people to take control of their health. Bēhcare is a blockchain-based healthcare platform that aims to do just that. The app allows users to easily track their health and wellness data, share it with doctors, and receive personalized recommendations and tips. Bēhcare also lets you securely store your health records in the blockchain and gives you the option to share your data with researchers and pharmaceutical companies. With Bēhcare, you can easily log your health data, keep track of your diet, and earn rewards for your efforts. If you're looking for a healthcare app that can help you take control of your health, Bēhcare might be just what you need.
Conlumio and Orgdx: Token-based care services
Another promising medical app is Conlumio. It is a token-based care service platform that enables users to pay for healthcare services through cryptocurrency. Conlumio's care services are available in both in-person and virtual settings and include counseling, therapy, coaching, and remote care programs. In the future, the app will also allow users to book appointments with healthcare professionals and pay for their services using the Conlumio token. Conlumio's token-based healthcare services are designed to make it easier for people all over the world to access affordable and reliable healthcare. The app's token-based system is designed to eliminate third-party interference while providing users with access to compliant, verified health services.
The Future of Healthcare
As technology continues to advance, the future of healthcare is likely to see several exciting developments. Wearable devices like fitness trackers and smartwatches are already making it easier for people to track their health and wellness data. And as technology improves and becomes more affordable, these devices will continue to grow in popularity and enable people to track more data more conveniently. With the increased use of sensors and other data-tracking devices, we will also likely see an increase in people sharing their health data. This can help doctors make better treatment decisions and enable researchers to conduct more effective studies. It can also help people get more value out of the data they're tracking, as they can share it with others to benefit from the insights.
Conclusion
Medical delivery apps are an exciting new development in the healthcare industry. They not only make it easier for people to manage their health but also help them stay accountable for their diet and fitness goals. Fitness and wellness apps can additionally help you stay accountable to a healthy diet and make better food choices. When it comes to health apps, functionality is important, but design and usability are also critical factors. If a health app is difficult to use or poorly designed, it can make managing your health more challenging. Fortunately, many of the most promising medical delivery apps are also great examples of well-designed apps.