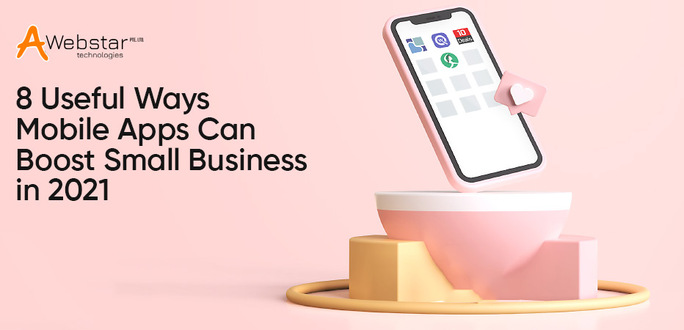 8 Useful Ways Mobile Apps Can Boost Small Business in 2023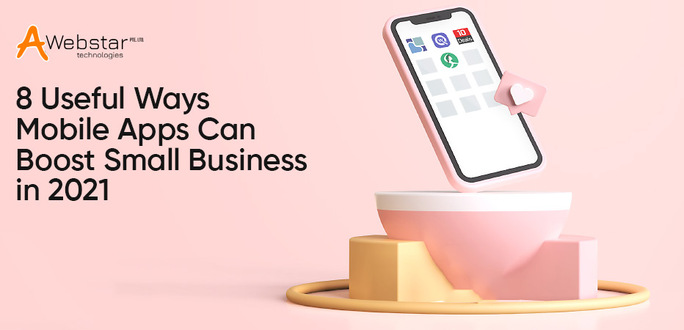 Modern technologies have long and lastingly changed our lives. On the one hand, they made many things easier and more convenient. On the other hand, with the advent of the Internet, the world began to change rapidly: new specialties appeared, and some professions, on the contrary, disappeared, new tools appeared for solving everyday problems.
In business, technology has an important role to play. It is particularly true for business development and the tools that help this. Not so long ago, mobile apps were seen only as a premium corporate tool – no one could have imagined that they would be used everywhere.
Today, they are one of the most important aspects of the success of e-commerce projects, providing a business with full-fledged communication with clients and increasing their income. According to the statistics, 42% of small businesses possess mobile applications. And there are 30% who are thinking of investing in this in the near future. The mobile app market can grow and generate $935 billion in revenue in the upcoming years.

Source: https://www.fullestop.com/blog/mobile-app-usage-stats-2021/
As per the figures of SoftwareAdvice, approximately 65% of customers of age 18 to 44 use mobile devices for the services more than once a month.

Source: https://www.businessofapps.com/data/app-statistics/
As per the recent research by ComScore, there are 64% of people aged between 18 to 34 years have paid for downloading an app in the last year. Another 20% are paying to download an app once a month.
Did you get convinced with the statistics? No!  Still, wondering if building a mobile app is worth it? In this article, we have decided to share a list of important benefits that a mobile app can provide to your small business in 2023.
How Mobile Applications are Beneficial for Small Businesses?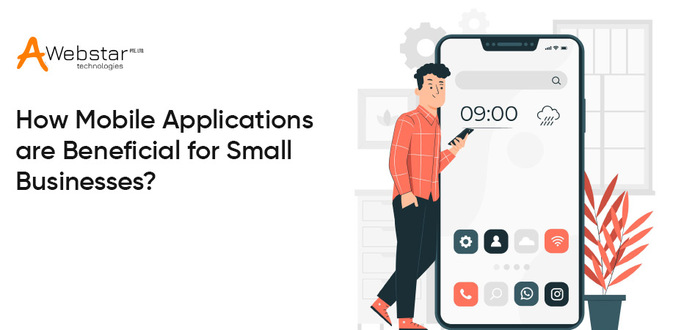 Increase in sales
The main goal of any business is to make a profit. All marketing tools, in fact, should help you achieve this goal. The mobile app can boost sales of a business because it serves to attract and retain customers.
With push notifications for promotions, discounts, and bonuses, you can motivate customers to buy from you. You can directly contact all users who have installed your application. For example, a company can send a special offer to customers who are in the immediate vicinity of their store or office using offline geolocation technologies.
Another advantage of the application is the ability to make mobile payments, the popularity of which is growing rapidly. People no longer want to waste time shopping, because the same things can be bought with a smartphone while sitting at home with a cup of coffee.
Building an Audience
You can formulate connections with the consumers wherever they are. They can access the mobile applications easily after installing them from their device itself. Depending on the functionality, it can be used even without Internet access.
It is worth considering different methods to increase the number of installations; for example, you can offer discounts and bonuses in return. Mobile applications and websites can bring success to the company and assure higher revenue.
Because of the search engine, the company's Internet resources have drawn recognition from customers, and when visitors access the smartphone program from the website, the company will switch to more focused work.
Increased Customer Loyalty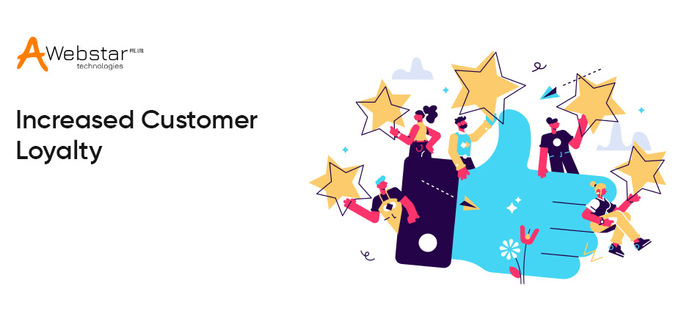 By enabling clients to book tables, order food, and also pay for orders from apps on their mobile phones, the company can have powerful tools to improve loyalty.
Include loyalty programs into mobile apps and share engaging discounts, promotions, or bonuses with clients. You can present exclusive offers and exclusive rewards to users who have installed the app. If users want to learn about your company or the services or products you provide, they can easily do so from the mobile app 24X7. Regular engagement builds loyalty, which later, converts into more sales.
Optimization of Business Processes
You can build applications for the employee's interaction in your team and for examining and handling any process. Like, it exchanges data and files and collects some statistical information. Mobile applications can efficiently organize and automates several business operations. It is somewhat common practice to make products for internal company use only. Accordingly, you can assure constant interaction among employees, no matter where they are currently located.
User Analytics
The mobile application is also an important statistics collection tool that helps businesses better understand their audience. You get the opportunity to adjust marketing actions in the right direction. You will be able to form portraits of the target audience of the business, quickly receive and process feedback, keep feedback and suggestions under control.
Stand out From the Crowd
For small businesses, the app market isn't oversaturated yet. To create such a product means to detach from the majority of competitors and play on the growth of brand awareness. If you promote the application to the audience and lead it to install (even if they do not plan to use your services right now), what will they do next when the offer becomes relevant: will they come to you or go to look for alternatives on the Internet? The answer is obvious 99% of the time.
Strengthen the Base
A popular tool for working with audiences is in-app loyalty programs. By giving the opportunity to "collect bonuses" and exchange them for services, provided that your business implies regular customer returns, you put the interaction with your brand on a reliable stream. And, if you link bonus programs with attracting new customers, this will help not only retain current users but also attract new ones.
Competitive Advantage
Not all businesses are leveraging the potential of their websites and allowing mobile apps to truly manage them. Many companies don't even possess them, because for any reason they don't think they are necessary! The competition in this field is still very less, you must have a grip on it.
If you can be the first to begin using the mobile application as a sales and marketing tool, then you can confidently consolidate your future position. In today's extremely competitive atmosphere, it is necessary to use as many opportunities to interact and create brand awareness.
What Should Companies Consider When Building a Mobile app?
Not everyone will find this tool useful, but some niches make the mobile market promising. Companies working in these areas should first think about app development:
Tourism – research for resorts and hotels, interactive maps and ticket booking;
Medicine – discussions, booking an appointment online with a doctor;
Auto business – rent, replacement, and maintenance;
Cafes, restaurants, etc. – advertisements, menus, delivery orders;
Leisure and entertainment facilities – different clubs;
Salon Industry – booking an appointment with experts, exclusive price lists, data of services;
Delivery shops and services – order, product catalogs, price;
Beauty and fitness – schedule appointment, appointments booking, feedback;
If you are the owner of a company that operates in any of these niches, you can experience all the benefits listed in this article just by having a mobile app. Moreover, it is worth further considering the possibility of developing a product for internal use in order to optimize business processes; companies should consider this a must.
Conclusion
Business mobile apps can bring many benefits to almost any company. If you're still not sure if you need a mobile app, we hope the discussions in this article will help you make the right decision.
The key point to consider is that any tool or product must solve particular problems and commit to the growth of the company. With this in mind, it is necessary to plan the work and make a list of the necessary functions for future applications.
Any business must strive to develop, as well as keep abreast of the latest technologies and respond to innovations that can make it more efficient. Building a mobile app can effectively help achieve these goals.
Was this article helpful to you? Are you thinking of integrating a mobile application into your business? Approach Awebstar! We are experts in Mobile app development. Share your thoughts in the comments. Thanks for reading!