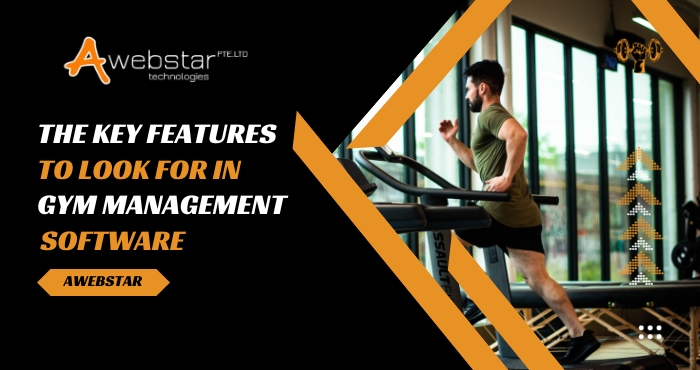 The Key Features to Look for in Gym Management Software
Today's fitness landscape has transitioned from simply being a convenience to an absolute necessity. Here, gym management software plays a vital role in smoothening operations, enhancing member experiences and boosting staff efficiency. Furthermore, it empowers the data-driven decision-making process to a great extent.
Consequently, gym owners and fitness professionals solely depend on this technology to enhance their businesses and improve client satisfaction levels. Additionally, it helps to stay competitive in a rapidly evolving industry.
This blog post will shed some light on this essential tool that has become a necessity in the evolving fitness landscape. Come along as we aim to provide valuable insights and reasons for gym owners and fitness professionals to consider adopting or upgrading their management software. Read through the very end to understand how to thrive in this competitive environment.
Gym Management Software Features
The fitness management system has many attractive features to attract gym owners and professionals to adopt it for their services. Let us discuss them in detail in this section thoroughly.
Membership Management
The fitness management system possesses essential components such as user registration, membership plans and renewal and cancellations in its membership management feature. Subsequently, membership plans can be easily created, customised and managed to cater to diverse fitness goals and durations.
Thereby, the software simplifies the process of renewal of memberships and handles cancellations more effectively. This ensures a smooth experience for both staff and members. Furthermore, this tool smoothens administrative tasks that enable fitness centres to deliver top-notch services to their members.
Staff Management
The software empowers staff to engage with members actively while tracking their preferences and establishing a sense of commitment. Simultaneously, self-service features allow members the ability to handle routine tasks independently thus promoting convenience. This results in the reduction of staff workload leading to higher member satisfaction and operational efficiency.
Class and Schedule Management
This feature enables gym administrators to efficiently create and manage class schedules. This ensures that the existing members have access to a variety of fitness sessions. It allows members to conveniently book classes, promote engagement and thus ensure that they secure spots in their desired sessions.
Consequently, this approach enhances the overall member experience which ensures class availability and optimum utilisation of gym facilities. Ultimately, this contributes to the smooth and efficient operation of the fitness centre.
Billing and Payment Processing
These are the vital aspects of any Gym Management Software. The software handles recurring payments efficiently and ensures the membership fees are collected promptly. Payment processing capabilities enable gyms to accept various payment methods online and offline. Online payment methods include Google Pay, Paytm, etc. Offline payment includes paying in cash only.
Furthermore, this software simplifies the invoicing or billing process to a great extent. It generates accurate invoices and delivers them to members. It smoothens financial transactions and contribute to a more organised financial operation within the gym management system.
Reporting and Analytics
These tools offer gym owners invaluable data insights into various dimensions of their fitness business. This ranges from tracking membership trends to monitoring revenue streams and attendance patterns. In this way data-driven decision-making becomes accessible.
Additionally, the software's custom report generation allows gym operators to tailor reports according to their specific needs. Hence, facilitating a deeper understanding of their gym's performance and enabling strategic improvements.
Member Communication
This software empowers fitness facilities to connect with members on a personal level and offers tailored updates and advice. Simultaneously, it provides members with the privilege to manage their fitness journey independently through self-service options. This ultimately enhances member convenience thus contributing to a vibrant and member-centric fitness environment.
User-Friendly Interface
A user-friendly interface ensures that gym owners, staff and members navigate the system effortlessly. Thus, it promotes accessibility across various devices as mobile accessibility is a crucial component.
The software must remain interactive enough so as to access it at any time of the day. Thus emphasis on user-friendliness and mobile accessibility establishes efficient gym operations and seamless member experiences.
Security and Data Protection
These software solutions are very well known to implement rigorous data security measures. This includes encryption and secure storage to safeguard sensitive and confidential information and financial data.
They ensure that the data is handled with utmost care and follows all legal guidelines. This commitment to data security and privacy creates a safe and reliable environment for all including members and owners. Furthermore, it resides a trust in the protection of the saved data.
Cost Considerations
When selecting a Fitness Management System it becomes critically important to weigh the cost carefully. These software solutions differ in pricing structures. While some offer subscription-based models others require one-time purchases in the long run. It is beneficial to evaluate the software's return on investment (ROI) for your gym.
It must also provide tangible value by improving operational efficiency, member satisfaction and revenue generation. This makes quality software an investment as a whole. Therefore, by conducting a comprehensive cost analysis, you can make an informed decision that aligns perfectly with your gym's budget & long-term financial goals.
Selecting the Right Software
In a nutshell, understanding the critical gym management software features is a must when choosing the right solution for your fitness business. These features range from user-friendly interfaces to robust data security. These essentially make the building blocks of efficiency and success.
Awebstar Technologies can guide you through streamlining your gym operations, Managing memberships and improving your overall customer experience. We are give you an opportunity to say goodbye to paperwork which had to be handled manually. So, adopt our services to enrol yourself in an efficient and effective gym management solution.
So, what are you waiting for? Do not sit back and relax. Rather, choose your best-suited Gym Management Software and witness your business achieve new heights.