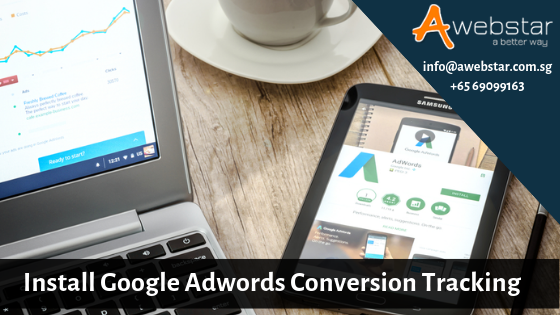 How to Install Google Adwords Conversion Tracking?
Google has excellent built-in tools for developers, bloggers and Internet marketers that can help you to track your monetization and blog performance. One such feature in Adwords Conversion Tracking.
Adwords conversion tracking allows you to effectively see how your Google Adwords ad clicks lead to valuable customer activity like website purchases, phone calls, app downloads, newsletter sign-ups and a lot more.
The setup process can be different according to the type of conversion you want to track. If you are unable to get the required guidance, you can take help from Google Adwords Service company
How to install Google Adwords Conversion Tracking for websites?
To install Adwords Conversion tracker on your website, first, you need to go into your Google Adwords account and generate the conversion tracking code. This can be done with simple steps:
First, log in to your Google Adwords account. If you don't have one, then you can sign up instantly and create one.
Go to Tools and then Go to Conversions
Click on +Conversion
Enter a name in the conversion name field
Click on Save & Continue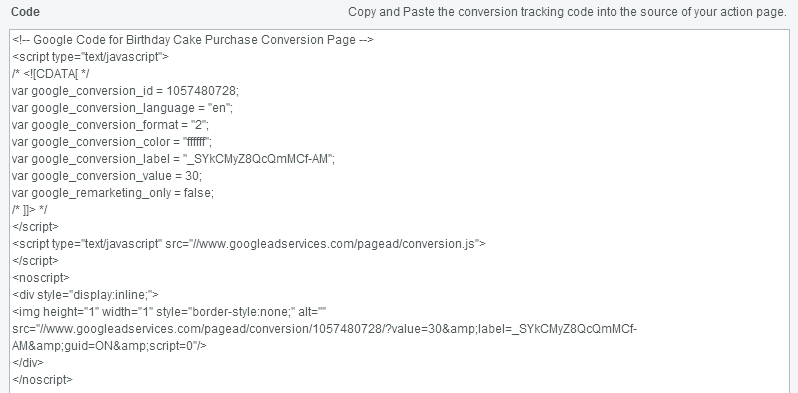 You need to take care of some value variables:
Conversion Value List: The value may vary for this category like purchase price or affiliate commission
Conversion Category
Default Value
Now click on Save & Continue
Select "I make changes to the code"
Copy the entire code

Adding Google Adwords Conversion Tracking to your Website
You have created a conversion action in your Adwords account and generated the conversion code using the above steps. Now you have to carefully add this code to your website.
This tag or code will track down data when someone who clicks on your ads goes to your website and completes an action that you define as a valuable one like purchase or sign-ups or comments etc.
What follows are simple and easy steps to integrate this code with your website. If you want any other kind of conversion tracking like apps, phone calls, offline then read this.
Points to Remember
You should have the ability or resources to edit your website code. If you don't then please involve your Webmaster or developer.
Identify and finalize the page of your website that you want to track. This is called the conversion page.

Steps to install Google Adwords Conversion Tracking:
Open the HTML for your conversion page. Now paste the conversion tracking code between the body tags of the page (<body></body>)
Save the changes and you are done.
Save the changes to your webpage. And that's it!
Understand Better, with HTML sample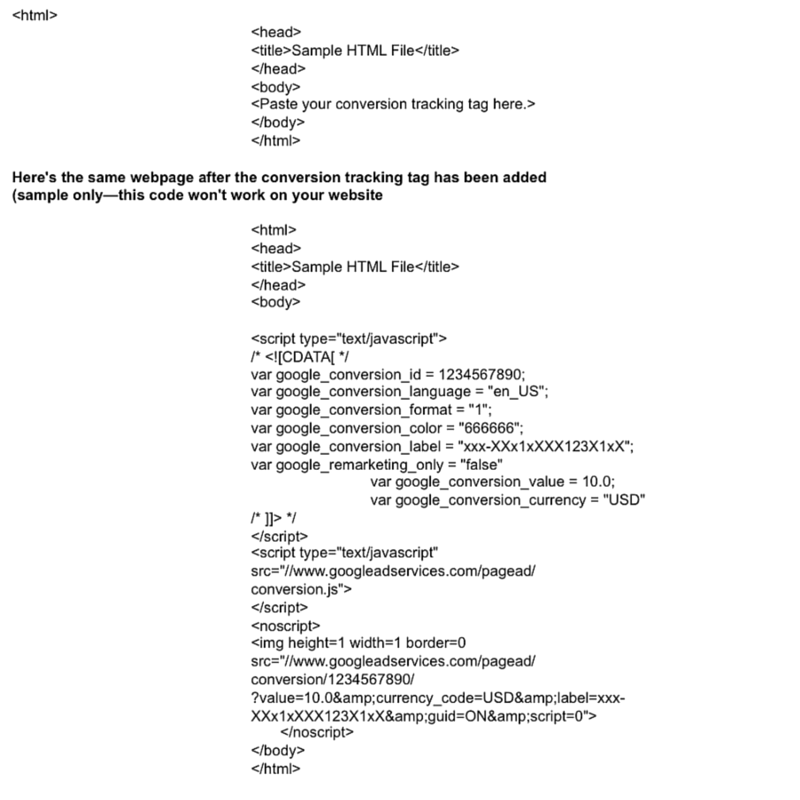 Source: https://support.google.com/adwords/answer/6331314
You have to keep in mind that the transaction values will be different for your website. To know more about it, click here
Once you start analyzing key elements, you can tweak your online strategies to boost performance and generate more conversions. With the help of conversion tracking, it becomes a lot easier and efficient to do so.