5 Facebook Marketing Tips to Increase Engagement
Social media channels are proving to be a very good way to connect with your target audience and also in converting them to customers and clients.
You can easily keep the people on your brand's social media channels engaged with your products which in turn make it a very good content marketing system. Facebook is heavily dominating the social media channels in this aspect and is proving to be one of the best ways to increase engagement with your potential customers.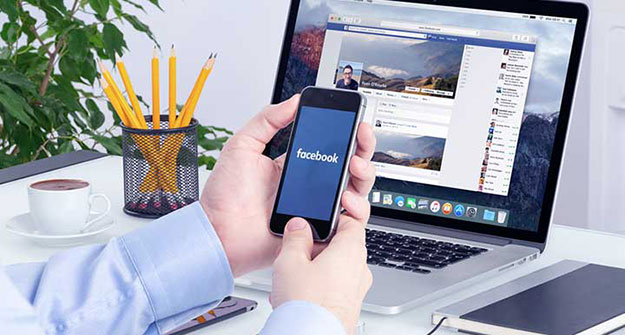 Facebook Marketing to Increase Engagements
However, due to the longevity of this social media platform, it is very hard to keep on coming with new ideas on content to post. You might soon run out of ideas and it might look tempting to post almost anything or almost any image but it would be more beneficial to your brand and your brand's image if you approach social media marketing company in Singapore with a certain strategy.
Let's check out some tips that might help you formulate that strategy –
Make Use of Images
Yes, content is very important. However, this has been found time and again that the impact that visuals like images make is far better than what just words would do for you.
Make use of pictures and post them with almost every post you make. You could also add the message you want to convey to your followers in the form of an image or graphic and you are sure to create more impact in every sense.
Host Facebook Contests
Hosting some interesting Facebook contests can boost your brand and you might even be able to rank higher with them. You could come up with some simple contests that pull people in.
For starters, you could give out some discount vouchers as prizes even if not the actual products. You could even star the winners on your Facebook page and tell people to tag themselves. It will increase engagement.
Bring People Closer to Your Brand
It is a very good way to engage your followers and fans and bring them closer to your brand. You could share some insights from your company or some really interesting facts about your brand with them.
Whatever you share with them, make it sound as though it was meant exclusively for them. The main aim is to connect with them on a personal level.
Boost Some Posts
If you want you can also make use of Facebook's post boosting facility in which they boost your post that is it appears in your target audience newsfeed for a certain period of time and in a certain number of people's newsfeed. They charge a certain amount for that as well but it is worth every penny spent.
Time Your Posts Correctly
At the end of the day, it depends on the quality of content you share but the timing is also very important. Research and check what sort of audience you have and when they are free and likely to be on Facebook and then time your posts accordingly.
For example, if your audience is busy – at – home – mothers, then the time to target her would be different from teenagers.
If you live in Singapore, then you can also make use of a very popular Facebook Marketing Course in the city called Awebstar Facebook Marketing Course which is a hands-on workshop that helps you do things and learn at the same time from experts on the subject. It is a very helpful concept.