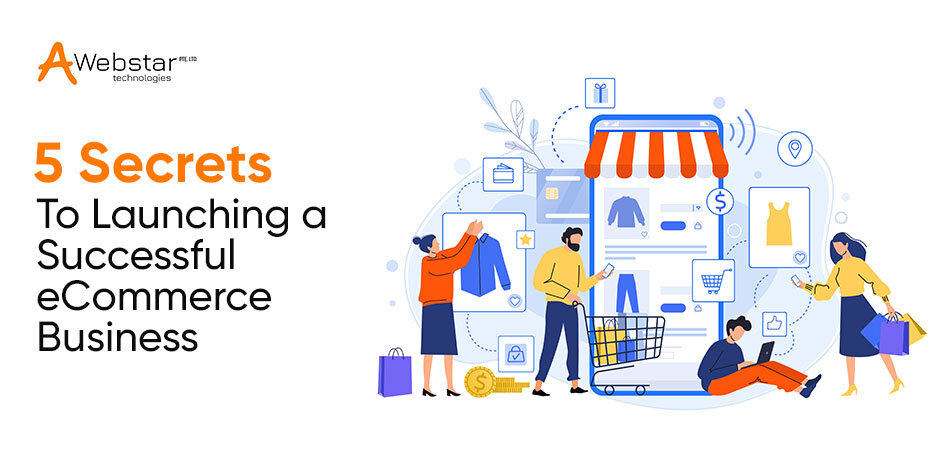 5 Secrets to Launching a Successful eCommerce Business
eCommerce stores have always proved that in-person stores are not the only ways for entrepreneurs to establish their dream ventures. Several enterprises are going bankrupt or shutting down soon.
Business digitization could be an exciting place to consider as more business owners are showing interest in the digital world to create digital brands and stay competitive.
With the global COVID-19 crisis, several offline stores were forced to establish an online presence for their brands. This is why every business owner now needs to set up their digital store. 
However, having a digital presence without the right tactics in place does not guarantee a company's success and can be intimidating. If you want to keep your venture on top, you'll need to know a few business secrets. Here are the top 5 secrets you can't afford to overlook when it comes to the success of your eCommerce company.
Why eCommerce Businesses Face Challenges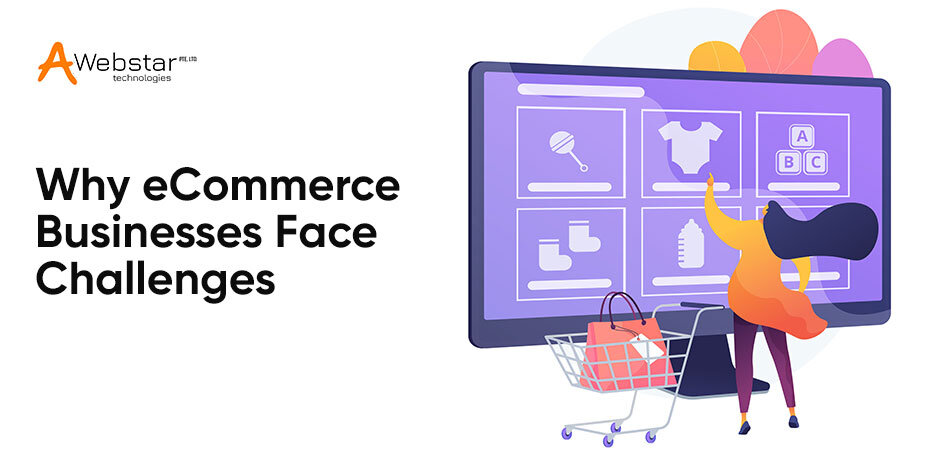 There are many reasons why eCommerce stores in various industry verticals face difficulties and hardships. However, there are certain battles that all digital businesses have to face. These include:
Poor Website Navigation

Website Usage Unawareness

Unclear Goods/Service Value 
The solutions to these problems, on the other hand, are very simple. Beginners should be aware that customers do not judge brands and simply expect to have their needs met whenever they want. However, expectations, especially from online businesses, may be high.
For example, having several shipping choices can deter the customers and make them leave your website. This way you can lose the shoppers. On the contrary, if you offer no shipping costs option, consumers are more likely to buy from you. Customers don't wait to order something they want to, so if you want to provide free shipping, make it available quickly. 
As the ability of online shoppers has grown, consumer patience has dwindled. Customers appreciate the ease of shopping. Apart from consumer comfort, however, companies neglect to recognize the following critical factors:
SEO

Branding 

Customer Experience

Seamless Checkout Process

Customer Engagement and Satisfaction
Hence, beginning with all these in the right place is the key to stand ahead of competitors. 
Secrets to Successful eCommerce Business Launch
There's No Alternative for Good Business Site
Your company's website is, without a doubt, the face of your brand. Managing several business tasks in a single day is daunting, and you'll need to hire professionals for particular positions. Also, you'll need a content curator to create services and product information for your business site. 
There are several channels for building and running your business eCommerce stores. React Development, for example, is a powerful web development platform that provides companies with digital marketing opportunities and cloud services. 
No matter if you are new to launching an eCommerce business, the help of professionals and experts can be beneficial in building a brand's website. Also, retaining the brand's online presence and driving a potential audience could be achieved. Altogether, these tools and solutions, in conjunction with a company website, are critical for accurate marketing, quick turnaround, and accessibility.
SEO is the Key to Driving Traffic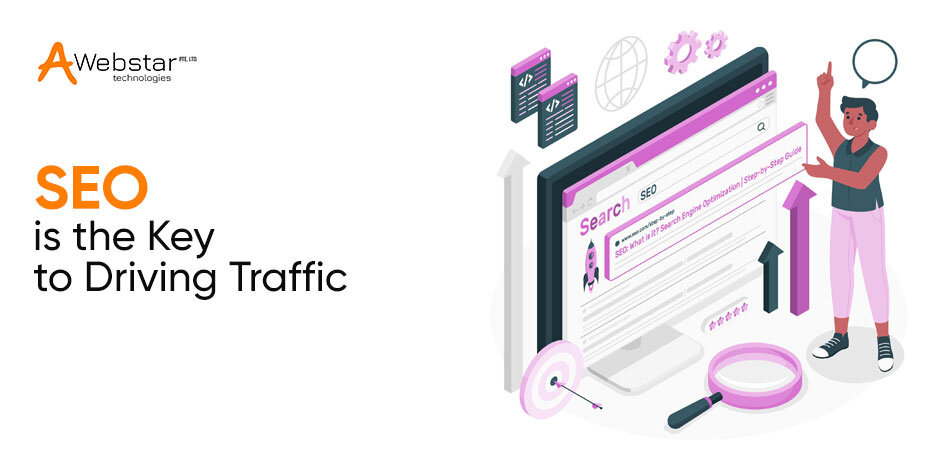 You might know that Google is not just a search engine but a leader who decides the business search engine rankings and organic traffic based on several factors. Constant updates and emerging algorithms, on the other hand, make keeping up with the rules difficult.
For example, if you attempt to deceive Google by using multiple affiliate links to make it think your business site or pages are important, you can lose rankings. Executing keyword research is critical for learning how to place content on the top of Google SERPs. However, remember that your brand name is also a keyword, that ensures the potential customers will search for your brand. Hence, focus on getting it to the top.
Furthermore, if you use SEO as a strategy, searchers will have access to the best search query results. Overall, SEO is worthwhile investing time and efforts into eCommerce business success. 
Customer Satisfaction is Vital for Great Experience
Optimizing user experience is vital to driving the users towards your business offerings. Users will leave if they can't find what they're looking for or get lost while browsing the website. Your website must clarify what your brand does. What may seem obvious to you may not be so to the viewers or users.
How will they reach the landing page of your website? Using specific and transparent CTAs is the solution in this case. Furthermore, the checkout and payment process must be simple so that viewers do not feel intimidated while shopping.
In addition to customer experience, identifying the target audience whose experience should be enhanced is critical. Many business owners neglect the importance of finding the right audience and hop into product specifications and marketing efforts. This results in a loss of resources, time, and effort, as well as a reduction in conversions and leads. 
Any successful eCommerce company is built on the principle of catering to its target customers. Understanding your target audience is important depending on the goods you offer and the type of company you have. This will allow you to plan your digital marketing strategies, especially the social media marketing tactic, more effectively. By knowing and meeting customer requirements, you can improve the venture's ROI while also enhancing the user experience.
Boost Overall Engagement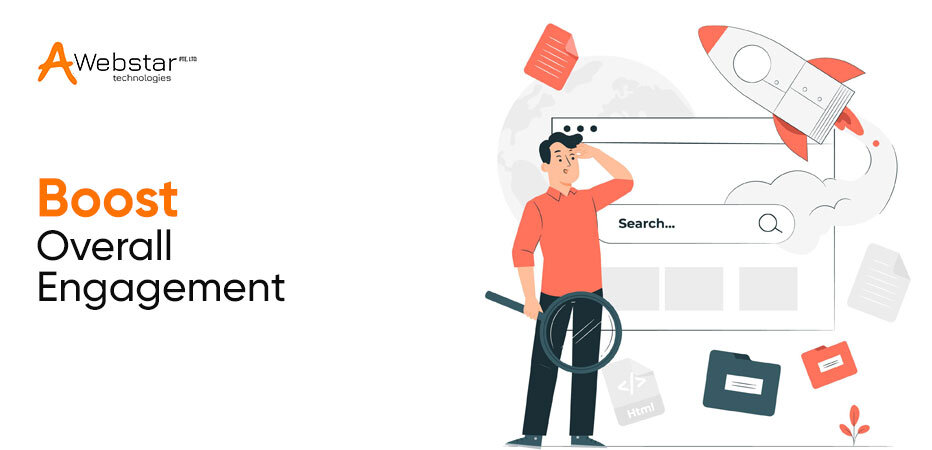 Customer interaction is critical to the success of any eCommerce company. Utilizing organic social media tactics to promote real-time branding is the easiest way to boost user engagement. Content marketing often plays a role because it allows any business to share information and provide solutions to customer queries through blogs and news.
You can also keep your website up to date with the latest product development news and when it will be published. This will excite consumer curiosity, and blogs will improve user engagement by assisting in link building. Furthermore, once your company's website is connected, brand awareness rises. Once you are done with building a strong eCommerce business presence, relevant content creating, and so on, executing budget ads comes the next thing. 
Another easy way to enhance user engagement is to host business events. There's nothing wrong with hosting a party to promote your PR. People are more likely to try new things this way. Driving such interest is as simple as that. 
However, just because your company is online doesn't mean you can't promote it offline. Talk with the audience or users about what they expect and how your products can meet their needs. Hand them your business cards, which include the URL for your website as well as social media links.
Convenient Checkout Process
Although social media marketing, SEO, and user interaction are all important, there's one more crucial aspect that every eCommerce business owner needs to consider. A streamlined checkout process is important for increasing customer satisfaction and sales. 
The last point to consider is consumer dissatisfaction, which no business owner wants to deal with. Users will not only quit the platform if anything clumsy and complicated happens during payment, but they will also leave negative feedback and reviews.
In this digital age, every business owner must provide seamless and simple payment processes to their customers. Focus on creating a responsive eCommerce web design with a simple and effective checkout page.
Below are few tips to doing so:
Provide guest checkout while eliminating the need for sign-ups and account activation

Minimize the checkout and payment levels

Create auto-fill forms for hassle-free checkout

Provide multiple payment choices such as Cash, Debit card, Credit Card, UPI, and so on 
Key Takeaway
If you are fully dedicated to achieving business success, eCommerce website design is vital. Not as many business owners are capable of taking their digital brands to the next level. Online ventures, on the other hand, will last for a long time, making them the best place to sell and purchase. However, brand awareness isn't as simple as it seems, particularly with so many companies already trying to stay ahead of the pack. Customers who are unfamiliar with the shipping choices, website usage, and so on are also the reasons to blame. Fortunately, these discussed tips allow you to handle your eCommerce store's success. 
You need to determine what the brand entails are to build something out of it and enable the audience to understand what your brand is about. Moreover, your venture values must keep up with user experience and assist the purpose. Since SEO is in charge of rising traffic, optimizing website rankings is a must. Conduct thorough keyword research and incorporate it into the website to improve customer experience. Customers adore great shopping experiences. Hence, keep your offerings clear and involve CTAs to make site navigation easy. Optimizing a website for mobile friendliness is also critical. As a result, increase accountability by posting customer reviews on the website and disclosing checkout fees. Hope these secrets help you obtain massive success. 
Additionally, you can seek assistance at Awebstar Technologies to develop a mobile-friendly website design or manage the SEO for your eCommerce shop, resulting in increased brand awareness and ROI. We provide everything from website design to web development, digital marketing, and SEO services with affordability.