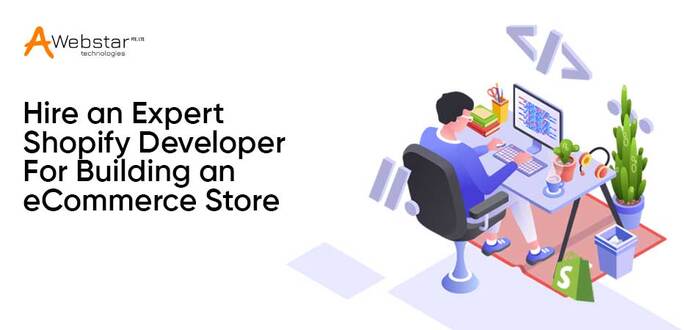 How to Hire an Expert Shopify Developer For Building an eCommerce Store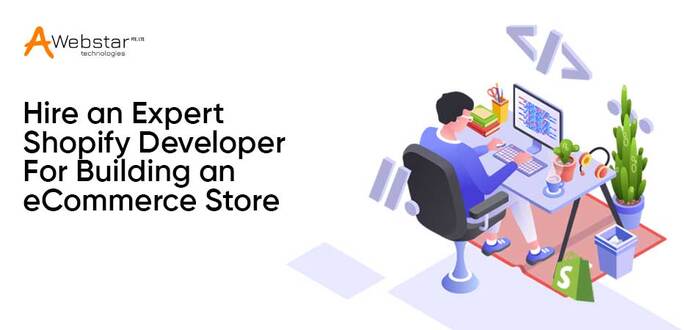 Shopify is the leader in the online store builder niche in the foreign market. It has been developing since 2004. It has wide capabilities and easy customization. Customers love Shopify for its modern design, built-in templates, and fast store launch.
Shopify CMS contributes $319 Billion in global economic activity. It holds 11% of the total eCommerce market share. There are around one million businesses that are currently using Shopify. Its total revenue is increasing yearly by 47%.
It seems that everyone, from new eCommerce projects to large online stores are operating in the international market. Also, they are bringing in millions every year.
However, creating an eCommerce website is a piece of cake for those who use Shopify. Several free apps and themes are there that could be used to build a website.
Though, you must consider that many users assuredly be using similar themes for developing their websites. Hence, to build an engaging website that remains advantageous for you in the long run, you need the help of professional Shopify developers.
With the assistance of which you can explore each and every effective feature of Shopify. And, in the end, appears to be an ideal fit for your online business.
So, saying that after hiring a well-versed Shopify developer, your online business remains ahead of the curve is not wrong. It is totally worth it!
Why you Need for Hiring Shopify Developers?

Not only businesses but retailers and other small businesses are moving to eCommerce platforms. Specifically, for improving business sales and continuing revenue. And, for that, they consider the Shopify platform.
Till now, it is evident that Shopify is the most popular platform for developing eCommerce stores. Indeed, the Shopify developers are creative, knowledgeable, and expert in creating online stores for different brands and enterprises. Definitely, they can help you with:
Increasing Sales: Using sales funnel, conversion rate optimization, SEO analytics, etc.
Personalizing the Store: Through store designing, custom visual elements, custom themes, and so on.
Reaching Potential Audience: Through social media ads, banners, email marketing, and much more.
Providing Consistent Customer Assistance: 24/7 support that saves you from falling at any point and any time.
Shopify Recent Statistics
For better understanding and picture, let us consider the recent Statistics:
Shopify is used by more than 800,000 businesses.
Every year, Shopify Plus businesses experience a growth rate of 126%.
The Shopify App Store is used by 87% of businesses, and they have an average of 6 apps running.
Shopify is an easy-to-use, cost-effective, and customer-friendly platform. Their 24/7 customer service via email, live chat, and phone backs up the guarantee.
When Should You Hire A Shopify Developer?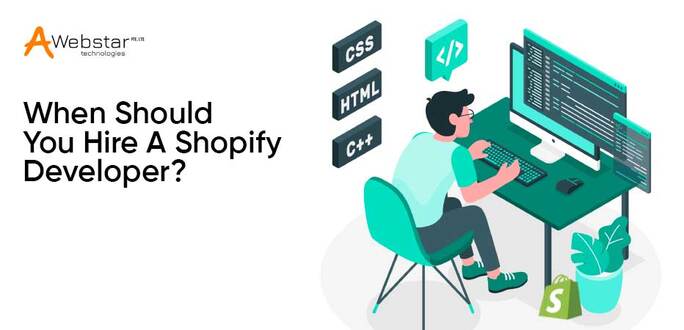 As a Shopify store owner, you may face issues to develop a Shopify store. As a result, technical assistance becomes important.
So, you must know why you might need to hire developers and how you can benefit from it.
When they require custom Shopify design and development for their business store.
To match their requirement for conversion to Shopify from another website platform.
While seeking professional support on how to cost-efficiently improve their sales strategies.
When business owners are unable to create an appealing Shopify store on their own, they seek the help of professionals.
Furthermore, they hire developers to meet the design needs and save time for other tasks.
Ways to Hire Expert Shopify Developers to Build Online Shopify Store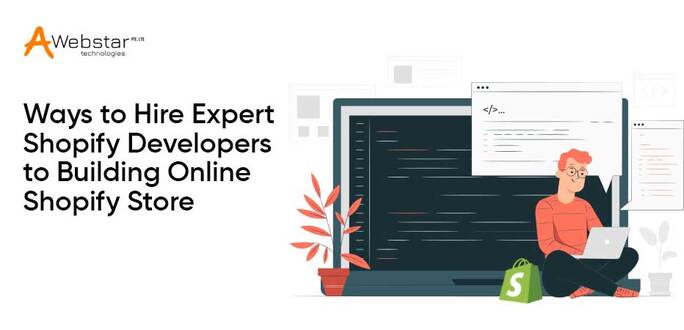 Find the Right Shopify Development Team or Expert
You already know you will need to hire professionals if any of the above said problems arise. However, the question of how you will carry out the search process arises.
Ask for References

Yes, referrals are by far the most vital and beneficial strategy for obtaining the top Shopify professional options. However, just because a close friend or relative has highly recommended options does not mean you can easily trust them. Pay attention to online reviews and ratings. Take a look at some of the previous projects they've worked on.
Conduct Face-to-Face Session
You may find it challenging to conduct one-on-one encounters in such times when everything is going digital. So, schedule a virtual session with the agency or the team of Shopify experts. They have the necessary abilities and experience to assist you with effective solutions. Moreover, you will be able to determine what your enterprise needs are.
Recognize Your Budget
Of course, outsourcing your business needs will impact your budget and will require additional costs. So, before you make any commitments or sign the contracts, you should plan out where you want to invest money.
Hence, you'll need to know about your company's finances, the sum you'll have to spend, and other financial choices. Once you understand all of this, you can properly invest your money and make the right choices.
Consider Project Deadlines
Besides the budget, the project deadline is an important factor that you can not overlook. The timeline is also one reason why ventures outsource their needs. Furthermore, if your expected timeline and the developer's predicted timeline match, you can work on the project.
Payment Criteria
Payment options, channels, and policies vary depending on the needs. So, when you start looking for a Shopify development company, be sure to speak to them about the payment plan. You can avoid future confusion and hurdles by defining your business rules and standards.
How to Find Best Shopify Development Experts
Social Media Channels
You can find trustworthy Shopify pros on social media to help you with your Shopify project. All you have to do is look up the professionals on the channels, read their profiles to see their skills and years of experience, and then make your move.
This will provide you with a wide range of options relevant to your business project requirements.
Freelance Platforms
You can find a wide variety of high-quality freelance developers on freelance sites. Just publish the requirement with all of the project details, such as the summary, audience, and more.
As a result, the right and qualified experts will reach out to you.
Shopify Platform
From marketing to storefront development, you'll discover top consultants and companies on the Shopify platform matching your business wants.
Here, every professional and their work is reviewed before you offer them the work.
As a result, no matter how small or huge the project is, picking the right professional agencies or freelancers can deliver work on time and with the highest quality.

How to Determine the Type of Shopify Developer You Need for eCommerce Store Designing.
Which Type of Shopify Developer Do You Require?
Shopify Front-End Developer
Front-end developers are responsible for working closely with the team of software developers and designers. They design front-end applications that scale across various devices using the most up-to-date software solutions and technologies.
Additionally, they put greater focus on customer experiences and create Shopify stores that engage with a worldwide audience.
The specific skill sets include:
Experience with Shopify platform.
HTML, JS, and CSS knowledge.
Share ideas and insights on all development projects.
Expertise with frameworks like JQuery, Node, etc.
Adopt an interactive and responsive strategy.
Back-End Shopify Developer
Back-end developers with Shopify experience are responsible for resolving complex issues and delivering high-quality work. They constantly work on improving the codebase and fixing the bugs quickly.
The Skill Sets include:
Working knowledge of platforms and technologies, such as PHP, Python, Node.js, and Ruby on Rails.
Knowledge of relational database and Structured Query Language.
Full-Stack Developer
Full-Stack Shopify developers are responsible for designing and developing platforms, themes, programming languages, and a variety of apps.
They use technologies or frameworks like HTML, JS, and others to help create interactive and engaging software solutions.
They also have UI/UX design experience as well as SEO expertise, all of which are crucial for successful development.
The skill sets include:
Well-knowledgeable about Storefront API.
Expertise in JavaScript, HTML5, and CSS.
Possess good communication skills.
Have knowledge about debugging, integration of 3rd party apps, and so on.
Familiar with the objects like AJAX API, Shopify objects, and more.
Additional Skill Set Requirements for Shopify Developers
Expertise in Integrating Shopify Themes
Programming Knowledge
Database Technologies Knowledge
Detailed knowledge and familiarity with Shopify Versions
Custom app development skills
Shopify migration familiarity or expertise
Why Hire Shopify Experts
Qualitative Work
Shopify experts constantly ensure that their clients receive the highest quality work and that their business thrives. They do the manual coding, so you can relax knowing that the task completes correctly.
They always focus on delivering top-notch work to achieve customer happiness, no matter what your business store needs are.
Focused on SEO
Getting an appealing domain name, integrating themes, and updating product images are not the things to creating a Shopify store. All of your efforts will be for nothing if your clients are unable to find your site.
SEO is critical for a store's product pages rankings and brings huge traffic to your store.
Furthermore, Shopify specialists keep up with the latest search engine trends.
As a result, they assist in making user-friendly store. In addition, in optimizing the product meta titles and descriptions.
Ongoing Requirements Support

Building and running the online eCommerce store does not require only one-time efforts.
Instead, it requires proper maintenance and support to keep up with current development trends.
Simple improvements, such as offering special discounts or something else, also need adequate effort.
As a result, if you engage Shopify experts, you can get help at any time if you get stuck.
Amazing Customer Experience
The success of an eCommerce store depends on how amazing and exceptional the customer experience is offered.
The experts of Shopify development use their knowledge and years of expertise to analyze the customer needs. As a result, you can achieve a better ROI in the long run.
Conclusion
Hiring experts for any professional work may appear challenging at first. However, in the long term, it may turn out to be the best business choice you've ever made. Whether you're trying to improve business growth or scalability, you require assistance at some point.
So, wait no more! Hire Shopify developer experts to keep your business up in the eCommerce world.
At Awebstar, we offer cost-efficient eCommerce design and development services to attract potential customers. We build eCommerce stores with the Shopify platform according to user's needs. Overall, we are a prominent eCommerce development company to assist you in meeting the project's requirements.
To know more, get in touch with us via the comments section given below.