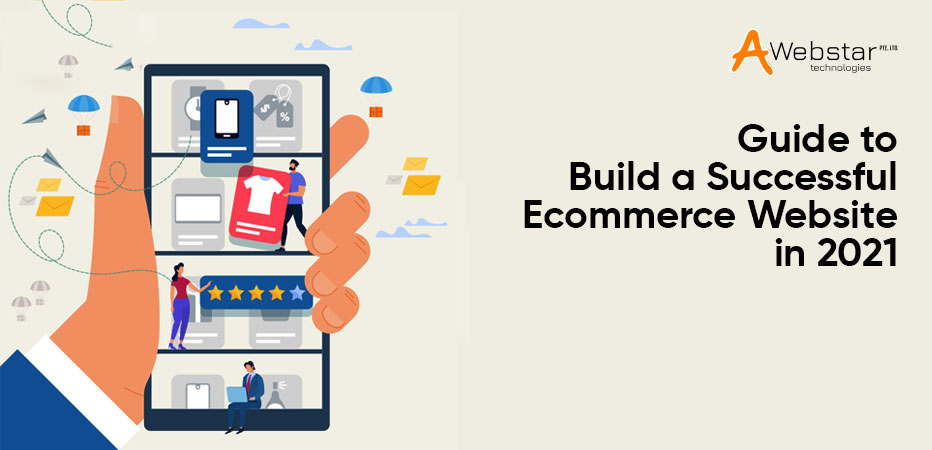 Guide to Build a Successful Ecommerce Website in 2023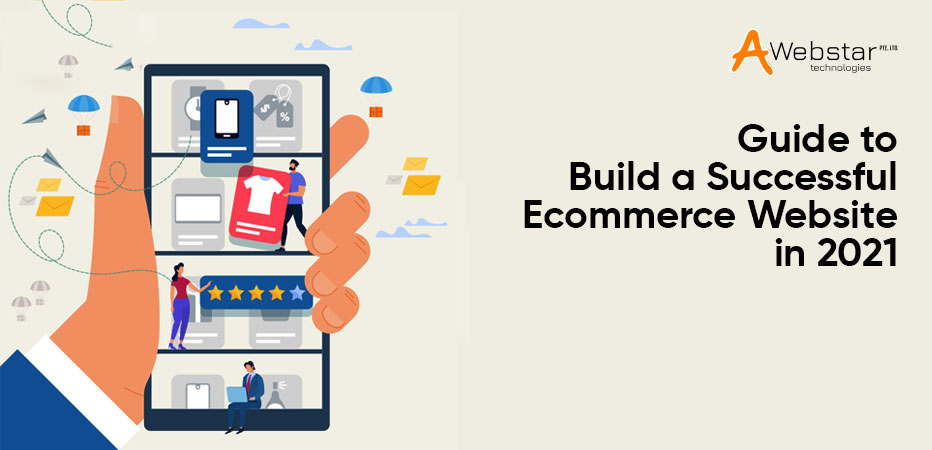 Do you want to start an online eCommerce store to make some additional revenue?
Just want to expand your business with eCommerce website design?
The question is whether you know how to do any of it.
The internet has an impact on practically every part of our life. We use it for a variety of purposes, including socializing, entertainment, study, and work.
When it comes to businesses, retailers can't stand offline if they want to reach their target market. If a company's physical stores are going to close, eCommerce stores allow them to reach out to their customers.
Hence, starting a dedicated eCommerce business site allows you to control every aspect, right from customer satisfaction to business branding, and customer service.
You can either hire web design company or do it yourself to do this. However, you must have the necessary information to create an optimal website for selling goods or services.
Why Build an eCommerce Website?

Building New Market
With new storefronts, reaching the desired audience can be difficult for many firms, especially entrepreneurs and startups.
Hence, an eCommerce website design enables you to effortlessly reach clients where your brick-and-mortar sales fail to do so.
Create Unique Customer Interactions
Online businesses allow leveraging live videos, stories, and other tailor services to create an excellent buying experience.
Furthermore, the purchasing process does not have to finish at checkout. Firms can continue to communicate with their customers through social media or email marketing.
As a result, such exceptional experiences convince shoppers to buy online as it assures that online shopping offers unique advantages over brick and mortar stores.
Empower Your Brand
People don't realize they're buying things from a specific seller when they buy things on an online marketplace This is because the goods appear generically and come with online branding.
As a result, creating your online eCommerce allows you to have complete control over how the products appear. Furthermore, clients will remember you rather than a marketplace such as eBay or Amazon.
How to Create a Successful eCommerce Business site in 2023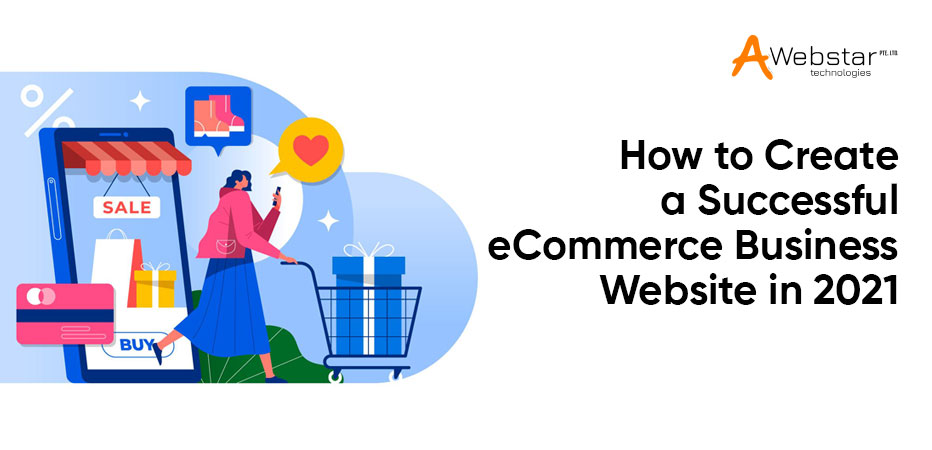 Building eCommerce websites is now easier than ever before.

Many eCommerce solutions are available on the market that may help you develop your site in half the time. However, you need to discover and understand what your site has to provide as well as what it needs.
This way, you'll be able to make the best selections possible as you design a site that will evolve and grow over time.
Choose the Best eCommerce Platform
You essentially have two options to pick from. One option is to sell the items on online markets like Amazon, Etsy, and others.
The second is to create your eCommerce website design utilizing a site that you can completely control.
Any business owner can easily list their products, set pricing, and integrate a shopping cart to their website using eCommerce software.
As a result, the process simplifies and while the client experience remains the priority. Furthermore, you can focus your efforts and time more on marketing the products.
BigCommerce: It's one of the most scalable and robust eCommerce platforms available. It offers several in-built features that focus on reducing the need for third-party apps to help you scale your business. Additionally, its SEO capabilities and integration options can help any store succeed.
Shopify: It is one of the best and most versatile eCommerce systems, with millions of businesses using it. Shopify is the ideal platform for all small, medium-sized, and large enterprises, with an easy-to-use inventory system. Also, it has a variety of paid plans to suit any budget, as well as certain sales capabilities. Overall, the Shopify platform allows you to expand your business and provide handy services adding value to your store.
Squarespace: Pre-made themes and templates are well-known on this platform. Also, it can combine stunning templates with the inventory system, making it ideal for small and medium-sized businesses.
Using an eCommerce platform is the quickest, most cost-effective, and easiest way to create an online storefront.
Choose a Company Name, Domain Name, and Web Hosting
This is where you should showcase your imagination and create the tone for the brand you're creating. Consider how your consumers will spread the word about your company to promote the things they recently purchased.
As a result, come up with a phrase or brand name that you'd like your customers to use to represent your company. Ensure executing research and assure it is free of watermarks of any other company.
Check to see if the domain name you want is accessible, as well as the social media handles you want to use.
Establish Your eCommerce Store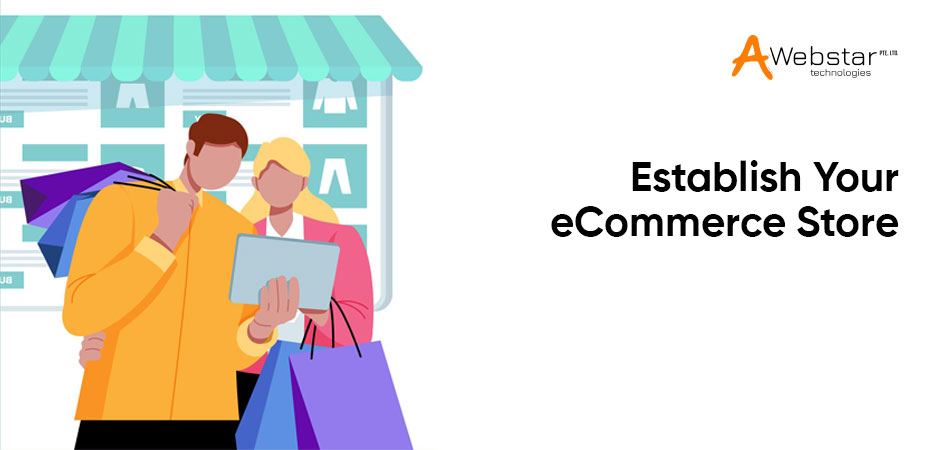 Consider the structure of your eCommerce website design. The pages for which you will need to build and begin producing copy will convince customers to become satisfied buyers.
For example, product descriptions, keywords, and product photos will assist visitors in finding what they are looking for and purchasing.
Aside from adding items to the cart, think about a few things when planning and constructing an eCommerce site. It contains the following items:
Homepage Style: Is the theme's homepage consistent with your brand? Is there a place where you can integrate slideshows, images, or videos? Ensure the template interacts well, as your customers should be able to recognise the brand at one look.
Easy Navigation: Smooth website navigation is as critical as exceptional user experience. Customers will leave if they do not find what they are seeking in a matter of seconds.
Customization Choices: What elements of your website page can you change? Is the font and colour scheme appropriate for branding purposes? Is it possible to embed social media links? Several online shop builders use apps to provide features that aren't available out of the box.
Integrate Payment Methods
Each online eCommerce store must be able to digital payments from clients hassle-free. As if the procedure is too difficult, buyers may abandon the cart and never return.
On-site check-out, off-site payment: Only the front-end of the payment gateway, including payment collecting information, is hosted by this payment gateway. The payment, on the other hand, is made off-site. Hence, you can use Stripe to include a payment option like this.
Redirects: A redirect is a technique of taking the customer to a different site to continue the payment process. PayPal is the most popular platform for this.
On-Site Payments: This gives the businesses control and responsibility for collecting and processing the payments on the site on their own.
So, there are a plethora of payment gateways to select from when it comes to online eCommerce stores. Thus, conducting research is the ideal option for making the checkout process quick and hassle-free.
Install SSL and Backup Services to Encrypt Your Online Store
It is critical to keep a backup of your site and to use backup services regularly. This is because if any problem occurs with the website or the system, you can easily retrieve your hard work.
So, install the SSL security certificate. When you shop online, these certifications add a green lock to the URLs. Furthermore, it protects client information and assures them that they are shopping on a trusted website.
Overall, SSL certificates secure sensitive information given on the internet while shopping.
Preview and Launch Your Online eCommerce Store
Everything on your eCommerce site must function properly for a successful launch. For example, if a payment link isn't working or the site's mobile responsiveness isn't up to par, buyers may abandon the purchase. So, ensure you check everything before hitting the launch button.
Check if the add to cart option is working efficiently and if the payment is processing.
Find if the links and buttons on the site are working effectively.
Consider mobile-responsiveness
Check if the website is working perfectly on multiple browsers and devices.
Begin Marketing Your eCommerce Store
After you've finished building and publishing your website, you'll need to put your marketing strategy into action. For boosting potential traffic and producing online sales, you'll need to use social media, inbound marketing, sponsored ads, and other methods.
Whether your website is ready to go live or is still in progress, the main goal should always be to increase revenue.
At Awebstar Technologies, the team of experts is dedicated to building and delivering the best possible website navigation experience. Our eCommerce development and design services ensure that customers spend more time on the website and drive more ROI. All in all, our expert developers and designers strive to create visually appealing websites that no one can ignore.