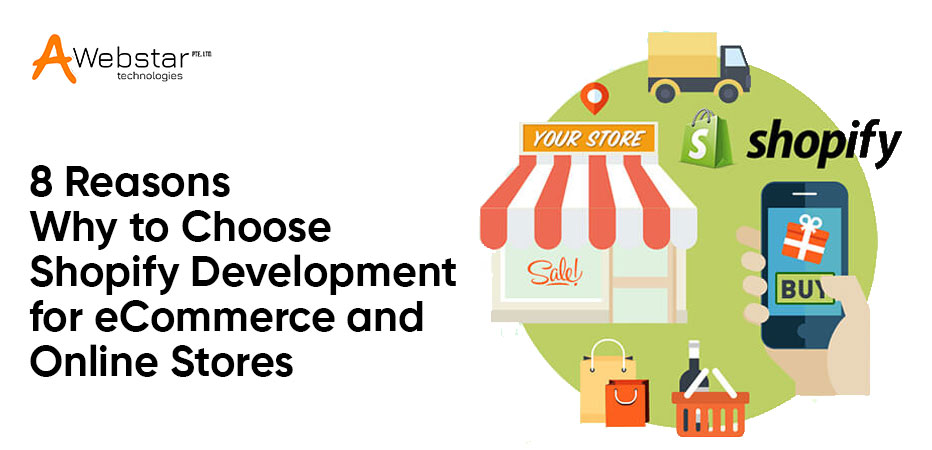 8 Reasons Why to Choose Shopify Development for eCommerce and Online Stores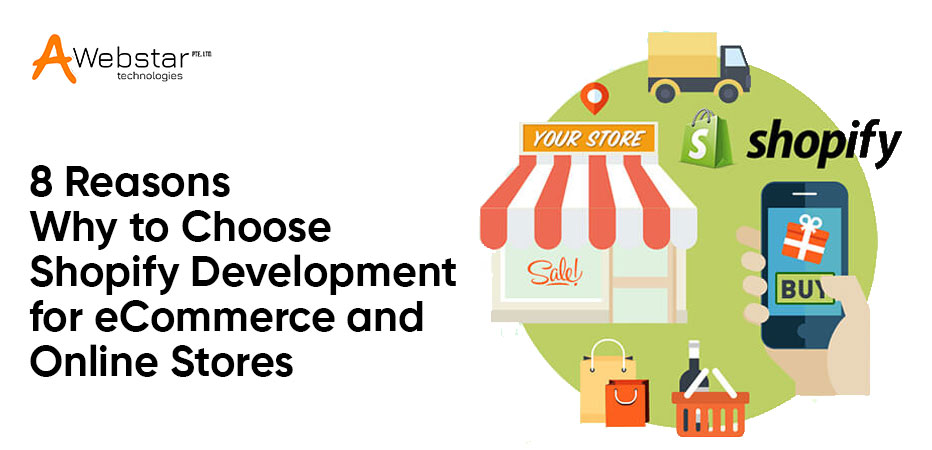 In today's technological era, every business owner is knows eCommerce store requirements, benefits, and platforms for building an online presence.
When it refers to Shopify, you're probably all familiar with this popular and preferred platform for creating eCommerce stores. 
These stats prove the popularity of Shopify:
The rapid advancement of the eCommerce industry will only benefit businesses by allowing them to expand their operations and increase revenues. So, if you're considering entering the eCommerce sector, now is the opportunity.
Brief Overview of Shopify
Shopify is an eCommerce store building platform with a large number of built-in functionality.
With the help of the built-in web editor, businesses can create unique pages. Furthermore, Shopify enables online store customization and also basic language and customer support integration.
Altogether, Shopify is a one-stop shop for retailers looking to create dynamic eCommerce stores for their brands.
Apart from that, there are various additional reasons why Shopify is the greatest platform for creating online stores.
Reasons That Make Shopify a Popular eCommerce Platform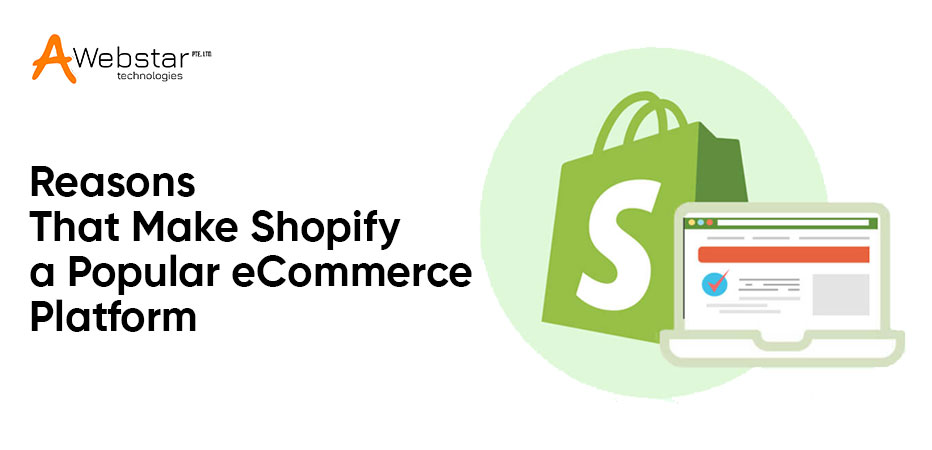 Hosted Tools and Solutions
Domain hosting can be difficult if you are just starting with your online store. 
Such hosting necessitates technical assistance and expertise, both of which are resources that entrepreneurs lack.
Shopify is a virtualized, hosted platform that eliminates the storage need because everything is backed up to the cloud. 
Also, business owners can easily access the online store thanks to the admin login and internet connection. Also, it eliminates the  extensive setup need. Isn't it great!!
Additionally, enabling many payment channels is critical for simplifying the process and making the entire process easy.
Easy-to-Use
Shopify is a software-as-a-service (SAAS) solution that delivers simplified solutions with far less technical knowledge. Furthermore, Shopify development is popular since it simplifies the process of creating an eCommerce store from the scratch.
Shopify enables the developers to easily create accounts and use several tools to set up and launch the Shopify store efficiently. 
Hence, whether you are a newbie or possess prior experience in this industry, Shopify development company can assist you in turning to an online brand store.
Overall, Shopify makes store management and monitoring simple, with no bugs or errors.
Multiple Payment Gateways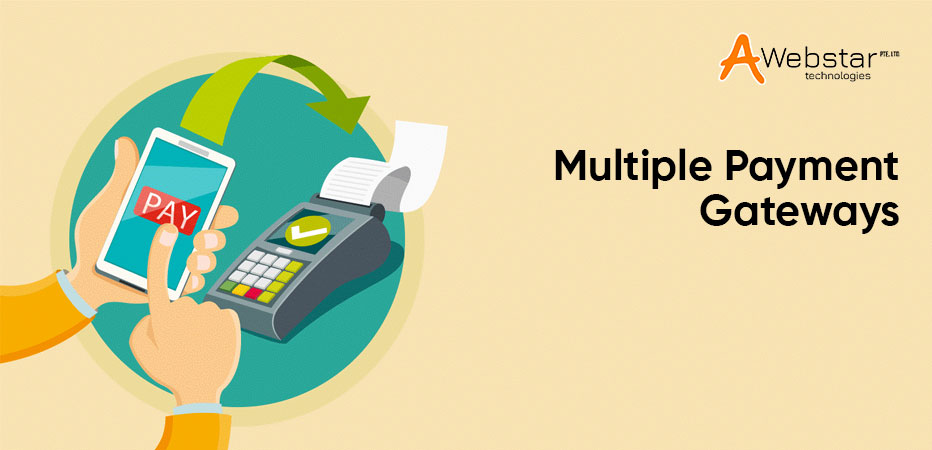 For any effective eCommerce store functioning, maintaining smooth and efficient payment options is vital. Of course, receiving money from customers is essential for store operations.
The Shopify platform enables a variety of payment methods, allowing for a seamless consumer experience and increasing Shopify sales.
Furthermore, Shopify is integrated with third-party gateway solutions, allowing customers to choose their preferred method of paying for services or products.
Besides this, Shopify allows making secure online transactions for your eCommerce store. Also, the payment option has no transaction fees and costs less for credit card purchases.
Huge Theme Collection
All the eCommerce stores nowadays have a similar look. However, big eCommerce giants have top-notch store designs offering the best user experience thanks to the Shopify platform.
Users of Shopify get access to a large theme portfolio. Every business, from small to large, can benefit from a variety of themes, each with its own style, functionality, and design choices.
Furthermore, Shopify provides both paid and free themes, allowing you to choose the best option suiting your needs and budget. Shopify's themes are also organized into categories, making it easy to select the one you want.
Additionally, various themes are available for a wide array of business verticals. It includes everything from clothing to fashion, photography, accessories, gadgets, and so on.
Overall, Shopify development not only enables theme modifications but also allows creating attractive and authentic stores.
Incredible Marketing Tools 
Being a business owner, you might be thinking of ways to promote your eCommerce store. 
Shopify  built-in marketing tools help all the entrepreneurs and startups save money . Using these tools, you can make adjustments like adding meta tags, changing title and description, creating unique URLs, and so on.
Several business verticals can utilize these tools to optimize the store and reach the wider target audience easily. 
Additionally, Shopify has a wide range  of plugins for discounts, rewards, email marketing, and more purposes. You can utilize all these to boost a store's marketing efforts.
Offers Advanced Functionality
Shopify provides a theme customization framework and comprehensive functionality that enables you to download, customize, and install the store as per the needs.
As the platform's functionality and features can make all the difference to a business, Shopify development does not compromise on them.
It has a variety of amazing features that can assist boost store sales. 
That isn't all, though.
Accounting, inventory management, company reporting, and more are all available with Shopify. Other essential functions for a store's smooth operation can be discovered through Shopify store development.
Great Community and Customer Assistance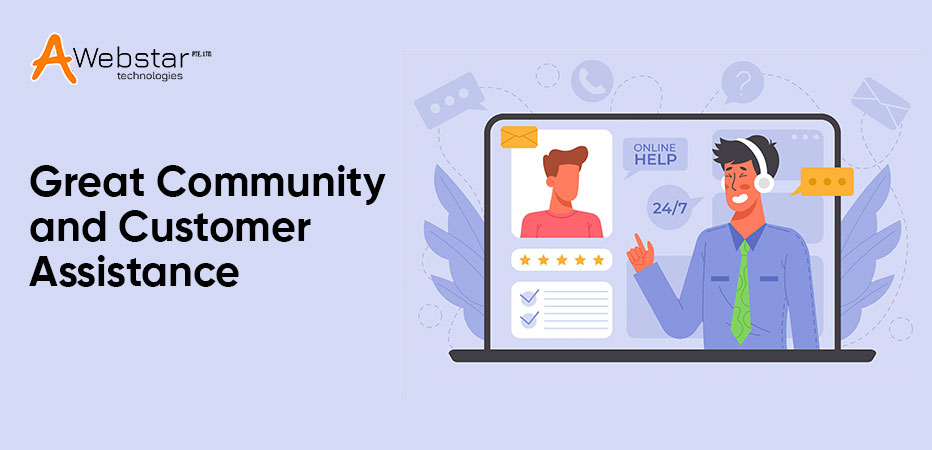 Shopify is known for its fantastic customer support provided. 
In addition, when new or inexperienced developers encounter difficulties while developing a Shopify store, experienced developers are accessible.
When businesses or store developers have a question or a bug, they can simply share it with the community via live chat, email, and other methods.
Furthermore, the support team is capable of quickly resolving difficulties.
In addition, the customer service team provides 24/7 assistance and dedicatedly offers solutions to all question types. 
Aside from that, the Shopify platform has a range of other robust features that make it an excellent choice for eCommerce shop building. As a result, using Shopify development services is advantageous in all these aspects.
Dynamic and Mobile-Responsive Online Store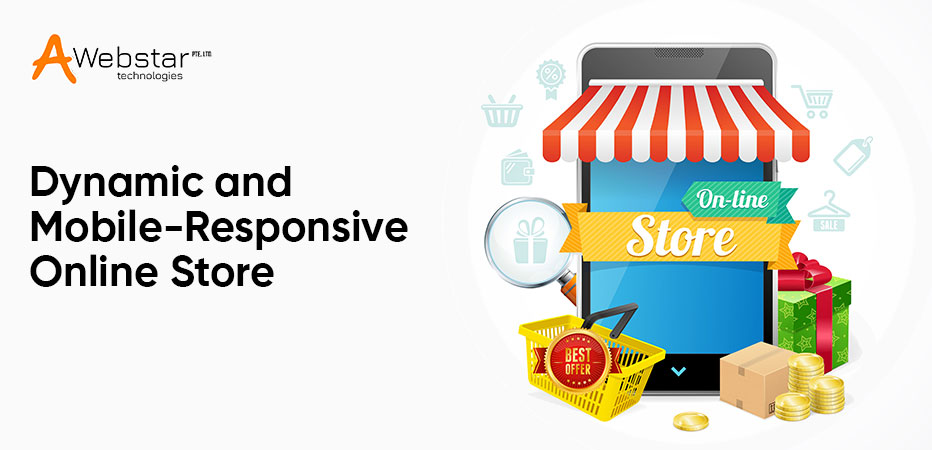 As the world is becoming more mobile, businesses are wondering if their online store will be compatible with mobile platforms.
With the Shopify platform, mobile responsive sites can be easily developed to serve customers all over the world.
Of course, Shopify stores allow you to sell goods and items worldwide. 
Furthermore, the platform offers a wide range of features and capabilities, allowing mobile users to simply visit stores and fill their baskets with more items than ever before.
Why Employ Shopify Development Company 
The Shopify platform offers a 14-day trial that allows developers to explore more before making a final decision. So, why not take advantage of building a successful online store when it's still possible.
Additionally, getting the most out of Shopify development requires hiring Shopify developers. Also, those developers must be well-versed and experienced in creating feature-rich stores.
Successful designing of online stores all requires Shopify developers. As a result, with the correct tools and talented developers in place, Awebstar Technologies comes as the leading solution for Shopify development.
Our highly skilled Shopify developers understand each client's unique requirements and are well-versed. furthermore, they strive to provide exceptional store development in a short time. Isn't it great!!
Hence, look no further and contact us today to explore more. Thanks for reading!!