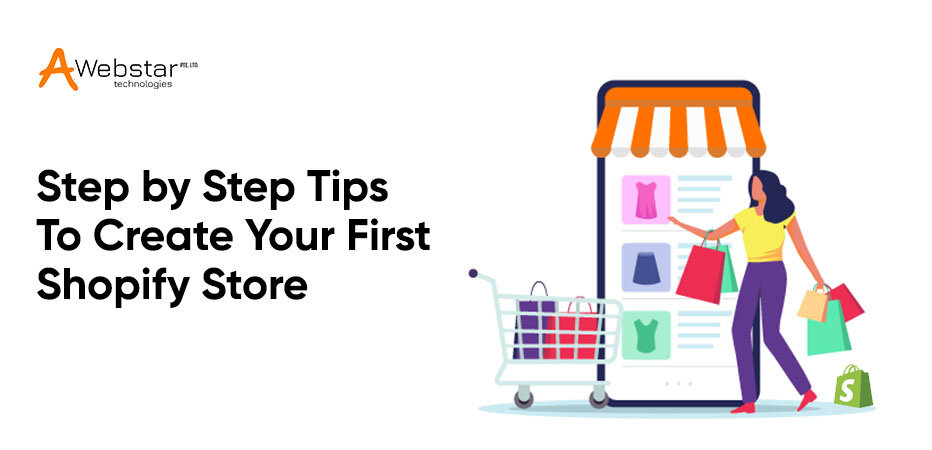 Step by Step Tips to Create Your First Shopify Store with Awebstar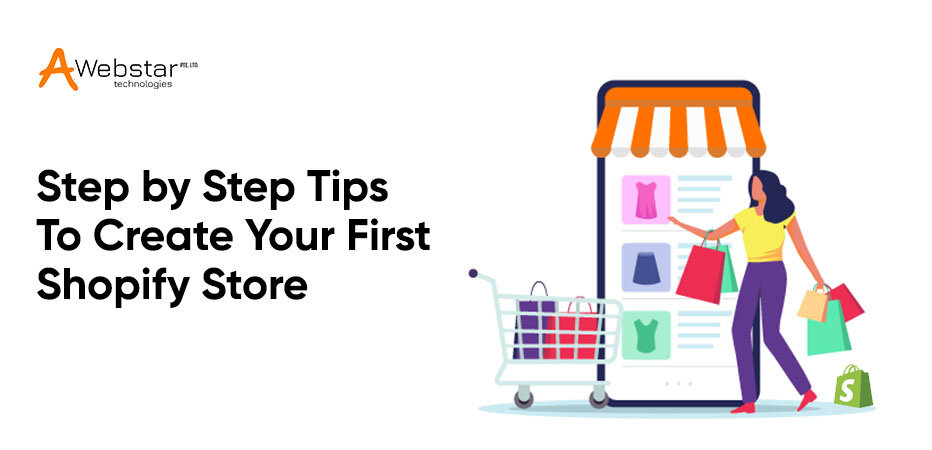 Opening a virtual Shopify store online would be difficult if you had to build a company website from scratch. After all, just because you have a curated list of products and items to offer doesn't mean you have the skills too to create a website on your own.
Furthermore, not only designing but also adding theme templates, payment options, shipping features, and other features is a challenge that necessitates professional assistance. This is why Shopify comes as the best solution for building an easy-to-use, streamlined, and user-friendly business store.  
However, before you start building your store, you should understand what Shopify is and how it works.
Shopify Explained
Shopify is a well-known platform that allows users to build fully integrated websites and online stores without having to start from scratch. It provides comprehensive packaging that includes delivery, payment services, shopping, analytics, and more.
Simply put, Shopify enables business owners to create a fully functional, responsive online store with SSL integration, resulting in a managed market, easy sale, and structured product shipping.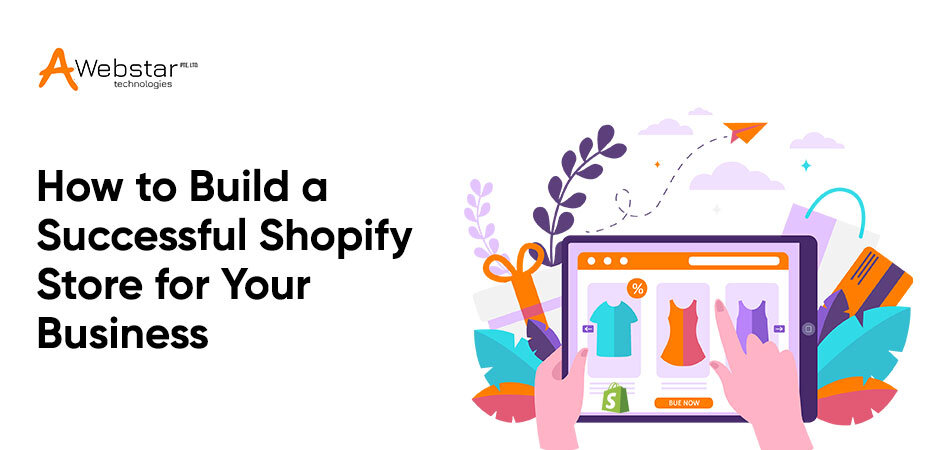 Plan Your Business Store Without Executing Research
The time and effort required to construct your store does not include the time and effort required to design it. This is the time you spend to reach the actual Shopify website development process. 
Hence, before you begin the research process, let's discuss some questions that you should seek answers to first.
Hence, before you begin the research process, let's discuss some questions that you should seek answers to first.
Want to open a business solo or in a partnership?

How would you divide responsibilities and profit if you form a partnership?

What about the budget to hire the experts?

How serious are you about starting a business?
Pen down the answers to all these questions and save them. Consider comprehensive categories of offerings after you've finished preparing your company plans and logistics. How will you do that? Design a roadmap about how to organize activities and responsibilities. 
Select a Store Name
The name of your business is extremely important! It's the heart and soul of your venture.
How to Name Your Venture?
Keep it short, simple, and precise

Simple to recall and spell

Remember uniqueness is vital
Now, it's time to open your laptop/desktop and begin research as you need to get a domain name. A business domain name is the URL of your store that visitors type into their browsers to access your business. In most cases, your business domain name can be your venture name.
You may either use the Shopify platform or register the domain name by hiring a third party. However, before deciding on a venture name, make sure the desired domain name is available. 
Build Store's Shopify Account
Go to Shopify's homepage and you'll be redirected to the local Shopify edition as per your geographical location. 
Enter the information required in the fields to create a store for a 14-day trial. After that, you have to fill out simple details including your name and address. If you are creating a store for a business corporation, enter a business address else personal would serve.
Click on My Store and you're ready to go.  
Customize Your Shopify Store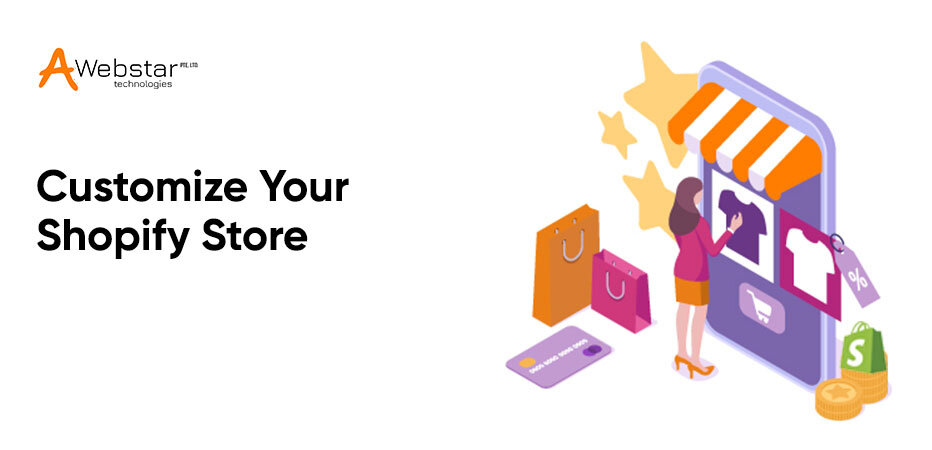 Shopify's administrator page already has the documentation you'll require to make your online marketplace up and running. You'll be able to add products to your marketplace here, either individually or in bulk. Also, you can include products, files, and any other digitally downloadable objects.
Choose the Store's Appearance and Customize the Layout
Your store's design should reflect not just the venture product but also your style and other factors. To optimize customer traffic, you should focus on the static store interiors you open. Start by choosing a theme for your Shopify store to make it look appealing without the need for coding. You can also incorporate the third-party themes that aren't available on Shopify's theme store. If you've settled on a theme, customize it to suit your business's needs.
However, how well a theme is tailored for mobile use is a critical consideration. Even the statistics show that today's internet users prefer to browse on their mobile devices. Since mobile optimization is such an important factor in a store's SEO, it's worth thinking about as a retailer.
You can customize the store's layout including text overlays, footer, and more. You can also upload your company's logo, brand style, color scheme, and social media links.
Upload Business Products
Now that you've settled on the look of your business's store, the next step is to list the services or items that you're offering at a discount or for sale.
For this, visit the admin panel's left side and click on "Products." You can select it to either edit the existing inventory products or add the new ones. Here, you'll be able to add the product name, description, product images, pricing, and more. Also, Shopify enables you to enlist product categories or variants if you have any. 
Set Payment Gateway
This is the most important step in setting up your first Shopify store. You need to recognize the payment methods to implement on your website for seamless payment processing and acceptance. Although Shopify has its own payment gateway, you can also integrate third-party options to meet your needs.
When choosing a payment method, make sure you're aware of the processing costs, as well as other payment options. You can start by looking at your customer base and their expectations, then surveying to find out which payment methods they prefer.
Test Your Billing and Checkout System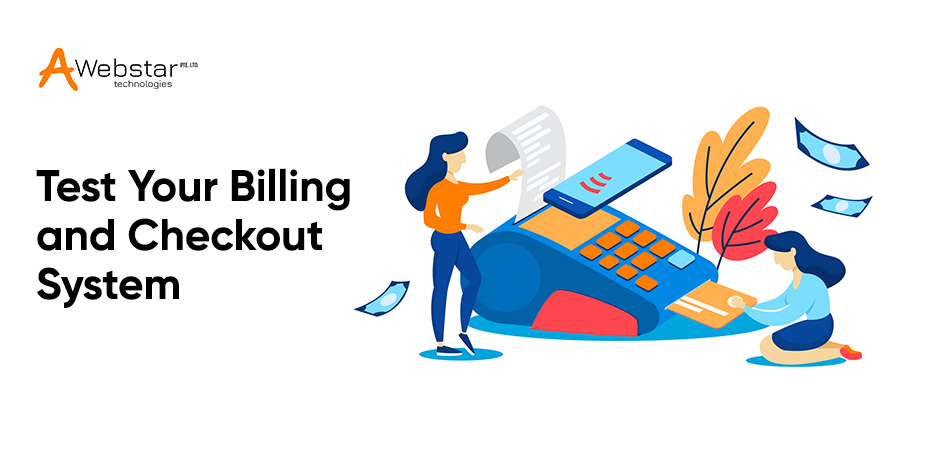 Shopify development has a feature called a "Bogus Gateway" that allows you to verify whether your ordering system is fully operational. To put it another way, place an order with real information to see how well the ordering system and payment system function.
However, a thorough review of back-end functionality is required regularly, particularly when updating plans, changing domains, or adding product variants, among other things. 
Pick a Paid Plan
After you've finished setting up your Shopify store, you'll need to choose a paid plan and disable password protection. This is because the store is password-protected and you will be unable to access it.
Wrapping Up
You'll be able to succeed quickly if you follow this checklist for setting up a Shopify store. Now is the time to enjoy yourself, unwind, and move on to the next step. You now have the business inventory to manage goods, and most likely be tasked with analyzing consumer behavior and developing marketing strategies for your company's promotions. Hope you find this step-by-step guide beneficial. Thanks for reading!!