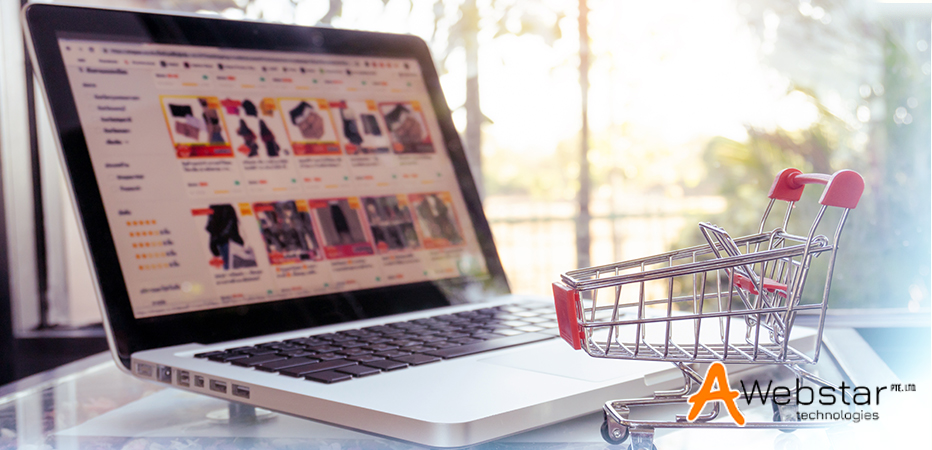 Essential Checklist for Ecommerce Website Design: Guide to Creating an Online Store
The e-commerce market is booming, and businesses are scrambling to meet the needs of online shoppers. Ecommerce website design is becoming increasingly important in the online world. Creating an eCommerce website is a great way to expand your business and reach a new audience. An online store gives you the opportunity to showcase your products in an interactive space and drive traffic to your site through search engine optimization. With so many options available, it can be challenging to choose the right eCommerce platform for your business and understand how to create an eCommerce website that aligns with your brand, target market, and products. This blog post will help you get started with creating an eCommerce site by giving you actionable tips from designing user experiences to integrating payment options.
The Basics of Ecommerce Website Design
The first thing you should know about eCommerce website design is the difference between an online store and a website. An online store is the actual physical location through which you sell your goods. It is the virtual location where customers make purchases. A website, on the other hand, is the virtual storefront where customers go to make their purchases.
The first step in creating an eCommerce website design is to decide what kind of website you want to create. You can create a standard HTML website, a blog, a shopping website, or any other website type you desire. Depending on the types of products you sell, you may want to create a shopping-focused website. If you sell physical goods, then you may want to create a blog that sells your services. Another thing to consider when creating an eCommerce website design is the layout or design of your website. The layout of your site will determine how customers perceive your brand. A good layout will make customers feel comfortable shopping on your website and will help them find what they're looking for as quickly as possible. It can also make your site more appealing to search engines.
Research and planning
Before you dive into the design stage of your eCommerce website, you need to do a bit of research and planning. Understanding the types of customers you want to attract is the first step in creating an eCommerce website design. Do you want to serve a niche audience? Do you want a general audience? Do you want to sell to people in other countries? The demographics of your customers will determine what type of eCommerce website design you should use. You'll want to make sure you're catering to the age, gender, and personalities of your customers. You should also consider your niche. If you're selling something unique, you may want to draw on your creativity to create a website design that sets you apart from the competition. If you want to be successful, you need to make sure you are catering to the needs and desires of your customers. This means you need to know how they shop, how they make purchases, and what they want from your website.
Why should you build an eCommerce website?
Before you decide to build an e-commerce website, you should be prepared for a lot of hard work. Creating an online store is not a quick or easy task. You will probably have to redesign your website a few times before you get it right. And you will likely have a lot of competition. The e-commerce market is very saturated, so you'll need to stand out from the crowd. You'll want to make sure your website design is appealing to customers and easy to navigate. And, you'll want to make sure your site loads quickly so that customers don't get frustrated waiting.
Find the right platform for your business
Before you start designing your eCommerce website, you need to decide on the shopping platform you'll use. You'll want to decide whether you want to create a Shopify store, an Amazon store, a WooCommerce store, or something similar. These sites offer e-commerce solutions, and you can easily import your products into their system. While you can create your website, we recommend using one of these pre-existing solutions. Not only will it save you time, but it will also save you money. A good eCommerce platform will allow you to create a site that is visually appealing, easy to navigate, and user-friendly. It will also be able to integrate with your payment system and shipping system. Your shopping platform will be responsible for creating an exceptional user experience.
Ecommerce design tips
We've talked about the importance of research and understanding your customers, but now it's time to put those things into practice. To create an eCommerce website design that will attract customers and keep them coming back, you need to know what they want. What do they like? What do they dislike? What are they drawn to? What are they repelled by? What would they like to see on your site? What are your competitors' strengths and weaknesses? How do you stack up to them? What can you learn from their e-commerce designs? What can you do better? To create a website design that is easy to navigate and visually appealing, you'll want to put yourself in your customers' shoes. You'll want to take a step back and ask yourself what you'd want to see on your site if you were a customer.
Build or Buy an eCommerce Platform?
If you decide to create your e-commerce website design, you'll have to build the site from scratch. This can be time-consuming and expensive, especially if you don't have any experience in website design. Knowing what goes into designing an eCommerce website is crucial. You need to know what tools you need to create an e-commerce site, how long it will take you to build it, and how much it will cost you. You also need to know whether you have the necessary skills to design a site or whether you should outsource the work. If you decide to design your site, you will likely need to contract with a web designer and/or programmer. This can be expensive, especially if you don't have the necessary experience. If you decide to outsource the work, you'll need to find a reliable contractor.
Conclusion
Creating an e-commerce website is a huge undertaking, and it's crucial for the success of any business. You'll need to do your research, understand your customers, and plan everything out before you start designing. Depending on your business and website design, you may want to consider hiring a web designer or programming contractor. You'll want to make sure you have everything you need to create a successful website before you start building.