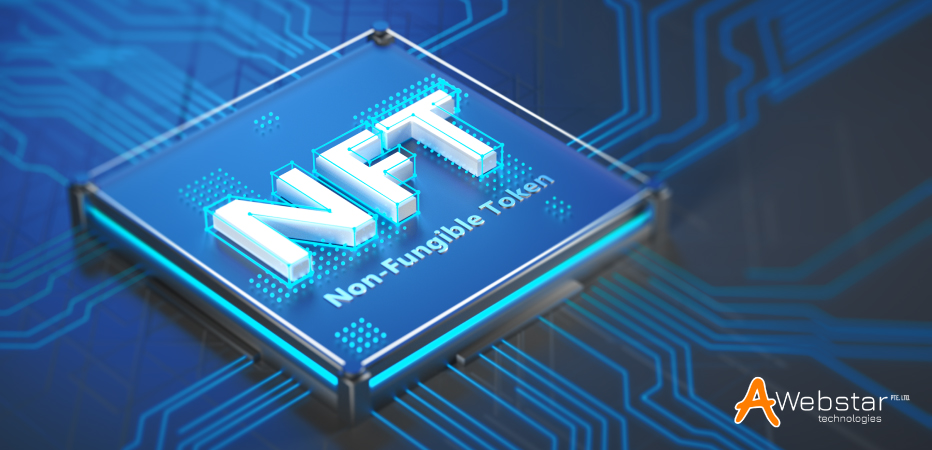 The Complete Guide on How to Create NFT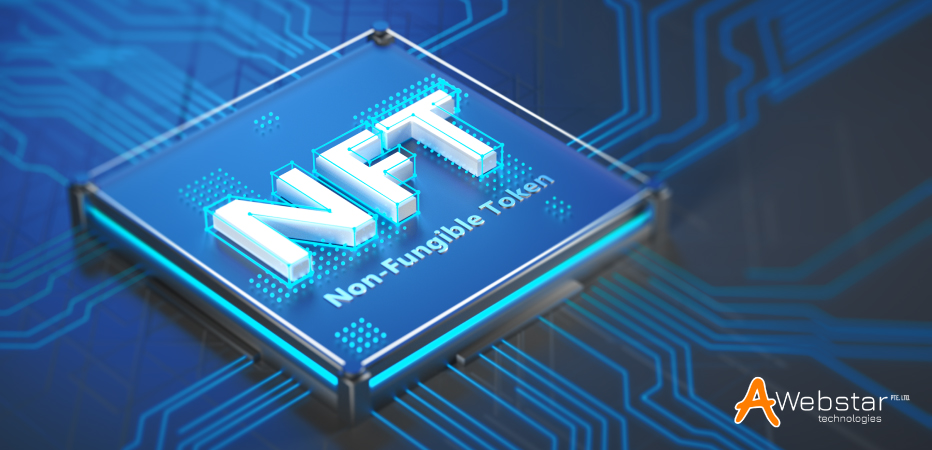 Non Fungible Tokens (NFTs) have become "A Thing" for a long time now. Of course, it is not surprising at all! After knowing the stories of the artists selling the NFTs and gaining millions, it has become mainstream.
The statistics speak for themselves- $20 billion is the total NFT market size globally. If we consider the figures for 2020, the market was $100 million. However, by the completion of 2021, the size has increased by 200X. In all, $1.8 billion is the total NFT sales per month. Surprisingly, it has exceeded in six months by $1.5 million.
The above facts and figures must have astonished you! And make you inquisitive to know what NFT is and how NFT development takes place? Indeed, understanding it is a must as it offers endless possibilities. Here, in this article, we will take you on a ride on knowing every basis related to the steps involved in creating a Non-fungible token.
What do you mean by Non-Fungible Token?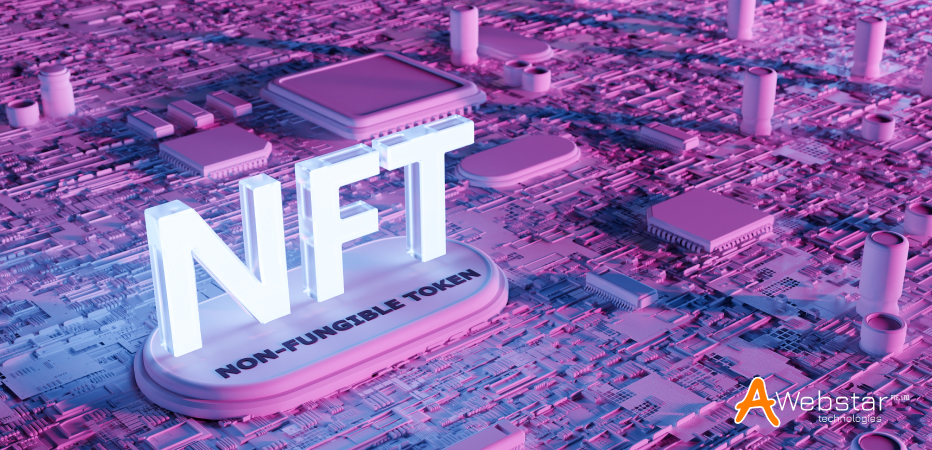 These are digital assets having unique identities that are stored and verified on a blockchain or a digital ledger. Because it is non-fungible, not any NFT can be exchanged with a different asset having equal value. We live in a world where everything can be duplicated easily. But, the  NFT owners are proud of their lack of digital assets.
Every NFT token has a unique code and ID, which are displayed in the wallet. The code and ID make each token original and different. Copies cannot remain valuable as "original" once they have similar visible features. Thus, having an NFT is associated with originality and scarcity, and here we will learn how to easily create NFT.
Famous NFT Use Cases
NFT can tokenize almost anything, and different types of media are especially quick wins. Till now, the best NFT used are:
Digital art
Virtual real estate
Digital music
VR wearables
Event tickets / Attendance receipts
Gaming assets
Subscription badges
Tokenized luxury goods, e.g. wine
Blockchain domain names
Tokenized insurance policies, etc.
What about NFT Working?
NFT is about creating digital tokens, from the method known as Cryptography. There are several NFT token development companies that include different security levels and functional features for the best marketplace for an improved trading experience.
Minting is the term that is used in the crypto ecosystem for the crypto-making process. Basically, for NFT minting, paying is essential for smart contracts with cryptocurrency.
Usually, small contracts are the code that enables blockchain to save information transparently and securely. Eventually, all of the software codes are responsible for transferability and ownership of the Non-Fungible Token.
Step by Step Guide on Creating NFT
Choose the NFT to Create
Because of the versatile nature of NFT, there are several options to pick for creating. These could be; event tickets, artwork, music, media, memes, virtual items, games, etc. However, the NFT development is applicable for real-life items such as images signed by some megastar or famous valuable figures, etc. Basically, these are in the type of video, audio or image, such as MOV, MP4, PNG, JPG, etc.
If you are thinking of creating a simple Non-Fungible Token, then, you are not required to hire a developer. But, the case will be different when it is about making a complex item such as Games, then there is a necessity to hire an NFT game developer. Or, includes a tough smart contract, then, you require assistance from the developer.
While creating the first token, know what would you like to offer to the audience. Those already in a business can make a complete promo code or loyalty card. Also, there are several artists who are professionals in their respective fields, you can get help from them.
Find the Best Marketplace
When it is about finding the best NFT platform, a lot of research is required. Each of which is varied by means of pricing and features to list. After choosing the NFT, now is the time to pick the marketplace that lets you use blockchain to create NFT and selling happens afterwards. The internet has several leading NFT marketplaces, such as Open sea, Rarible, Riverflo, Mintable, etc.
Using any of the defined platforms, you will be delving into the sphere of NFT. Most of them demand authentication or registering NFT on the blockchain, though others enable shortcuts such as "lazy minting".
When it is about Lazy Minting, some charges can be avoided by placing NFT for sale on the blockchain without registering. Later on, the fees get passed to the purchaser if bought.
Fees are one of the essential elements for newbies. It is also termed "Gas". Every marketplace includes its own charges according to the way you like to mint or sell the NFT.
Create a Crypto Wallet
Despite the NFT marketplace you are choosing for selling the digital art, there is a need to pay charges (upfront) to mint and sell. Additionally, there is a need for a crypto wallet for accessing several platforms for selling, signing transactions and credit management. What we mean is that you cannot neglect this step. There are several Crypto wallets as browser extensions or stand-alone apps, below are some of them:
Exodus
Coinbase Wallet
Opera's built-in Crypto Wallet
Trust Wallet
Crypto.com
MetaMask Wallet
The mentioned ones are wallet applications that can be accessed on smartphones as a browser extension or mobile app. In addition, many platforms such as Metamask wallets, and Coinbase wallets are intended for beginners and other extensive audiences. These direct the artist for privacy, security and transaction fees, etc. It is especially valuable when the content creator purchases the first cryptocurrency to begin selling NFT and requires instructions to know what it is.
Another thing is that before creating the wallet, remember that it suits the cryptocurrency of the platform to sell NFT art. Many platforms receive Ether- it is an Ethereum blockchain platform cryptocurrency. Hence, know if the chosen crypto wallet is accessible by it.
Apparently, you can purchase cryptocurrency for yourself. It can be created in the digital wallet application and could be used in the debit card or Apple Pay for payment purposes. However, if you already have a cryptocurrency, then, link it with the digital wallet you created now.
Purchase Crypto from an Exchange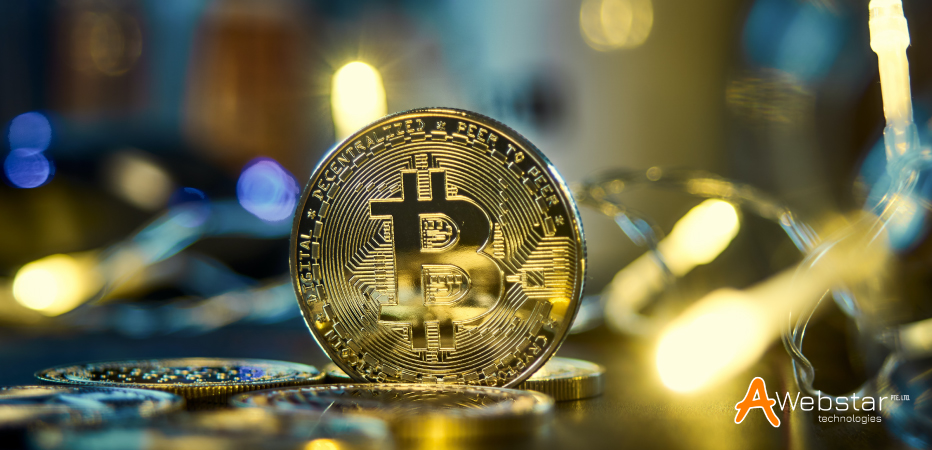 After you are done creating a wallet, purchase cryptocurrency to pay the gas fees. So far, the best method is to generate an account with a leading exchange such as Crypto.com or Kraken or Binance. All of these follow a simple process and can be done easily on the mobile phone.
Once it is done, Sign in and purchase cryptocurrency. To mint NFT, you require Solana (SOL) or Ethereum (ETH) coins according to the blockchain you like to mint. When the process is completed, move the coins to the newly created wallet. To do so, follow the below procedure:
Sign in to the exchange.
From the bottom or top navigation, open the crypto wallet tab.
Select withdraw and then select the suitable currency.
Write the wallet address
Pick the correct network (Solana for SOL or ERC-20 for ETH)
Write the amount and select Withdraw.
Monetize NFT and Fix a Price
This step defines NFT monetization and fixes the right price for it. Truly, determining the lowest price is always the trickiest part. It is more challenging than making a digital asset. Those who once have sold the digital asset must be familiar with all of the ins and outs. If you will set the range higher, then, of course, your NFT cannot be purchased by anyone. NFT selling at less price, and even paying the massive fee is also a loss.
Contrarily, the fee of selling and minting NFT might be costlier. As per the marketplace, you need to pay the NFT minting fees, sales commission fees and listing fees. There could be some variation in cryptocurrency rate volatility. Indeed, there is no one solution. Though we will advise you to check various artists in the marketplace and the prices they fixed on their digital items. To the least, from here, you can have an idea of the approximate price to start with.
Another aspect is that there are two options to sell NFT- auction or fixed price. The fixed price happens when the creator or artists mention the price to sell NFT. We call auction a game that usually comprises three options:
In this option, the purchasers have less time to submit their definite bid. It works as an increasing price; the one with the highest bidding price wins.
It is the same as the English auction bid option. In this, there is a defined time frame for bid suggestions. It works at a decreasing price; prices get low until the one is purchased by NFT.
There is no defined time frame in this auction option. Hence, the artists can stop the bid whenever possible.
Last but not least- NFT Promotion
The promotion varies according to the NFT you created. Doesn't matter if it is related to collectables, games, graphics or tweets, there will be some exceptions. However, below are some basic tips:
If your Instagram or Twitter account has several followers, then, post about your NFT there. In addition, you can also get connected with many accounts to promote. Twitter has several cross-promotions and giveaways, hence, your attributes will be genuine and will grasp the attention of the community.
Include the Digital art in the NFT Calendar
NFT calendar is one of those calendars in the digital ecosystem in which the finest NFTs are collected. For NFT artists, like you, it is totally free. Overall, the procedure consumes less time, you only need to fill in the details in the form.
Practice Online Advertising
This option lets you publish the post in similar media, gain a comment in the crypto podcast and simple social media promotion.
Concluding Remarks
Creating an NFT was never this easy! Indeed, they are growing in popularity, and usually with a notable price range. All thanks to Blockchain, the digital creators are moving towards NFT and earning a good income.
Awebstar is a leading NFT development company that helps in creating NFT according to your business needs. The company provides the best NFT development services, support and tokenization services to launch NFT and enhance its customer base.