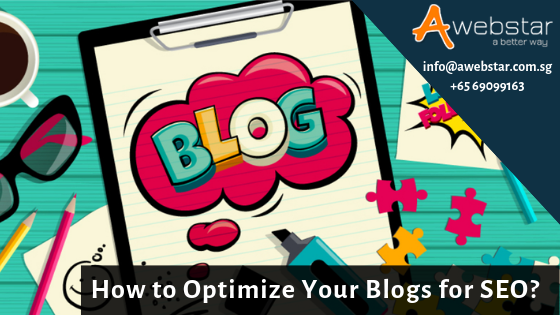 How to Optimize Your Blogs for SEO?
A lot of businesses have now gone live with their own blogs because repeated research and a lot of other resources have time and again pointed at the fact that blogging is a surefire way of connecting with your potential customers.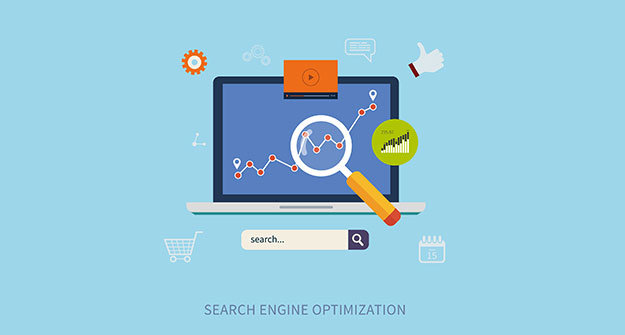 A good blog that dishes out valuable information might also soon land up in making your brand an expert in the market which means that apart from being your customer's people will also turn to you for advice and tips.
However, not all blogs and bloggers have realized the true potential of Search Engine Optimization (SEO) and how it is a very powerful marketing tool.
Many of them simply ignore the fact that SEO could actually boost your ranks and offer you better search engine visibility which makes your brand put forth in front of thousands of potential buyers and clients. So, we decided to create this list and list out some easy ways in which you can get started on learning about Search Engine Optimization and also optimize your blogs with the same –
IMPORTANT TIPS THAT EVERYONE SHOULD FOLLOW
Research is the first step towards optimizing your blog with Search Engine Optimization. Chances are that you are just using generic keywords that come in your mind when you think of your blog and in this way you are also missing out on some really important ones that could benefit your blog in a better way. There are a lot of resources online that can help you find the best keywords for you like Google AdWords Keyword Tool. Research as much as you can.
Once you have drawn up a list of your best keywords (do not just settle for one and at least have a set of 5 keywords) you can go about adding them in the content. Add them once in all elements like the title, the META description, the main content and image descriptions. However, also remember, that you do not want to add them too many times because they might make the text sound mundane then and not offer any value to readers.
Make extensive use of links. When you refer to a certain research report or even to a different blogger's blog, be sure to add a link that directs to them. The more you link up your article the better the chances are that people elsewhere will also link up to you. When you link a blogger in your post by, for example, appreciating his post, then send him a message with a link of your blog post and a personal note of appreciation. See how they start promoting you as well.
Use social media as much as you can. Make use of all social media channels and promote your blog posts through them every now and then. You can also share some tips and advice related to your niche and make interaction with your followers.
Keep them engaged. If they are engaged with your social media channels then you can be sure that most of them would end up reading your blogs as well. It increases your social media presence and your readability as well.