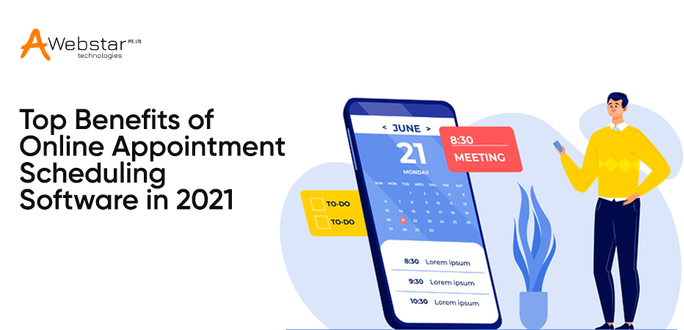 Top Benefits of Online Appointment Scheduling Software in 2021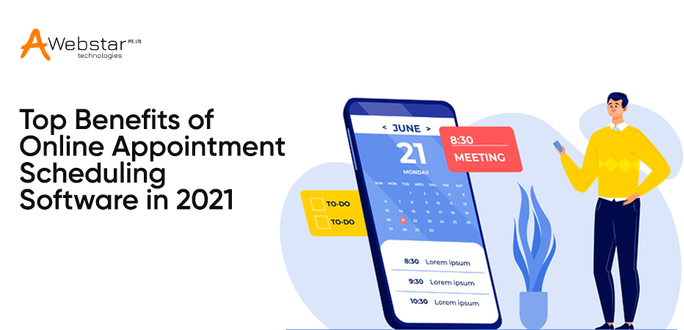 Any company that relies on client bookings must ensure it holds a strong web presence and is easily accessible. The COVID-19 pandemic has transformed the way we live. So, this comes as the challenge where businesses need to plan efficiently and make significant improvements.
However, several businesses overlook the importance of appointments. Especially the retail sector, who focuses on attracting traffic to both online platforms and physical stores.
Thinking how firms can adjust to the new normal of maintaining social distancing while meeting customer demands?
Implementing an online appointment scheduling software that can handle client journeys and increase customer flow is one of the finest choices. Also, there's a good likelihood that footfall will increase, as trade has been on hold for some time.
Facts put it better:
42% medical patients prefer online booking
38% clients prefer same-day booking options
Online booking has proved beneficial in reducing staffing needs
Hence, online booking software makes it easy both for businesses and users to interact efficiently.
Still, have questions about how an online appointment booking software might help your business?
Let's look at what appointment scheduling software is and what advantages it provides.
Appointment Scheduling Software Explained
A software system for appointment booking, management, or scheduling allows for easier management of appointment requests. The following are some of the features of such solutions:
Mobile app scheduling
Website booking
UI for customer support workforce
When combined with user experience, such a system helps in directing customers from an online platform to in-person visits.
How Does an Online Appointment System Work?
Online appointment system works in a variety of ways that involve:
Customers can make an appointment by calling customer service or using the mobile app. They get the option to choose the services they desire and receive a confirmation once they've made a booking.
Provides the appointment reminders to the clients allowing them to remotely check-in.
Customers receive a mobile ticket that allows them to check their virtual queue status.
Advantages of Online Appointment Scheduling Software in 2021
Let us explore the plenty of advantages that both service providers and customers can experience with the online appointment scheduling system. Let's look at the several benefits that the online appointment scheduling system can bring to both businesses and their clients.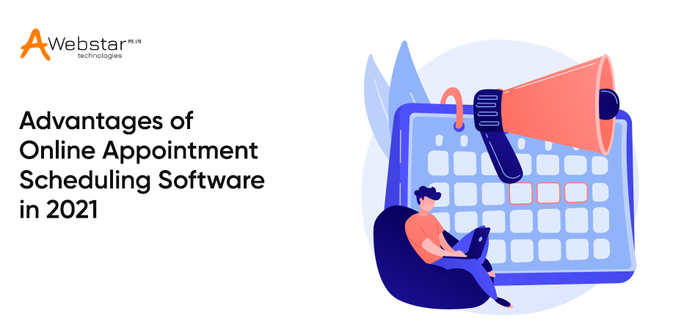 Multiple Channel Bookings
Booking schedulers come with a great benefit. It assists users in engaging with the organization across several platforms and devices.
Nowadays, customers research online about stores they have seen while driving or received a recommendation for. And if they're interested in your services, the first thing they'll see is the option to book online.
Thus, not offering a booking option on any device or channel will lead to a loss of lucrative income prospects.
Incorporating an appointment booking system, especially a mobile-friendly one, is critical these days. This is a popular and preferred tool for keeping track of appointments, receiving reminders, and more.
Easy-to-Use
The most extensive benefit of incorporating appointment scheduler software by Awebstar is it speeds up the booking process. Usually, people call on the business numbers to book the services. This often makes businesses allocate additional staffing and increases the expenses.
Therefore, arranging appointments online reduces the risk of miscommunication and human error. Furthermore, it automates the data collection and recording procedure, quickly reaching the correct clients.
Build Customer Relationships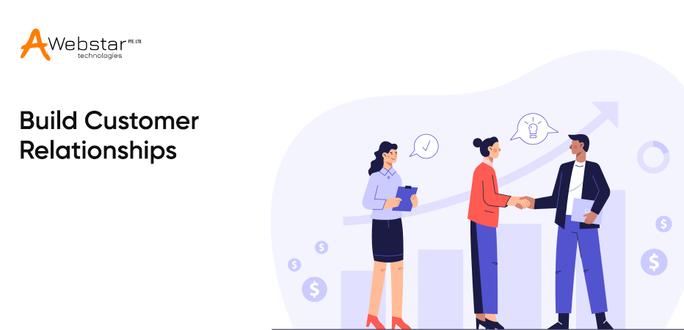 Undoubtedly, allowing consumers to book services online saves them time. Also, it enables clients to access your services conveniently. Customers can make last-minute appointments if you choose to provide next-day or same-day sessions.
Overall, putting in place an online booking system is a great way to build strong consumer relationships. You can display your product or service knowledge, offer an enjoyable experience, and provide updates during their journey. Therefore, resulting in higher consumer satisfaction, customer retention, and brand loyalty.
Provides Business Insights
The growing trend of software solutions defines that businesses have the chance to gain insights into their performance. Online booking systems make it easier to generate quick information on how well a company is doing.
Also, it provides precise data like peak times or the need for improving availability to meet the client demands. You can determine the times with a few reservations allowing you to make the most of your free time.
Some KPIs include:
Data of appointments finished by employees
Monthly productivity comparison
Customer journey
Outcomes of marketing campaigns
Finally, the appointment booking system improves business productivity offering detailed reporting and enabling adjusting tactics accordingly.
Saves Employee Time
Client service representatives spend the majority of their time answering phones and resolving customer issues. However, all these chores can be automated, freeing up time for the employees to do other things.
Similarly, it is beneficial to your customers. They can book services they wish without visiting the store in person or set aside time to make a phone call.
They can book appointments at any time during the day while going about their daily routine. Once confirmed, they will receive the notification without any need for human interference.
As a result, employees have more time to focus on ROI-producing jobs.
Improves Security
Firms overlook one critical advantage. The power to make online appointment approaches safer than traditional techniques. Previously, administrators held client data in centralized databases, which posed security and theft problems. As a result, hackers got easy access and obtained the client list, addresses, and other information.
Appointment scheduling software options are now cloud-based and more secure. Another security benefit is the VPN feature to encrypt all your data, hide IP addresses, and only allow authorized users access.
Provides 24/7 Convenience
Because more individuals prefer texting to calling these days, clients are more likely to appreciate the simplicity of online scheduling software.
We, as customers, prefer to schedule services outside of business hours and when we are most available. As a result, the majority of your clients will have the same perceptions.
An online appointment scheduling solution provides the convenience of setting appointments bookings 24/7. This way, customers get the freedom to schedule the appointments maintaining the consumer flow.
Boosts the Bottom Line
An appointment scheduling software comes with a great feature: online payment. You can provide the clients with several payment gateway choices so they can choose the one from. Providing the ease of making payments either before or after the services enhances the user experience. This way, your business's bottom line will rise.
Another great advantage of the appointment booking platform is that it is simple to use and easy to promote online. You can combine the services in several packages and let the customers choose what suits their needs.
Integration Marketing
Businesses mostly see the customer footfall but are unable to convert the leads into potential clients. And having the wrong CTAs in the wrong place leads to a decline in sales. Even the numbers back it up: 73% of software conversions take place with the relevant CTAs.
As a result, the appointment booking tool allows customers to research your business availability. You can include a software link to your email marketing so that customers can quickly check out your services. Also, you can link your online software to your social media accounts in addition to your website.
This way, you can get the most out of your marketing strategies and avoid wasting any leads.
Boosts Staff Efficiency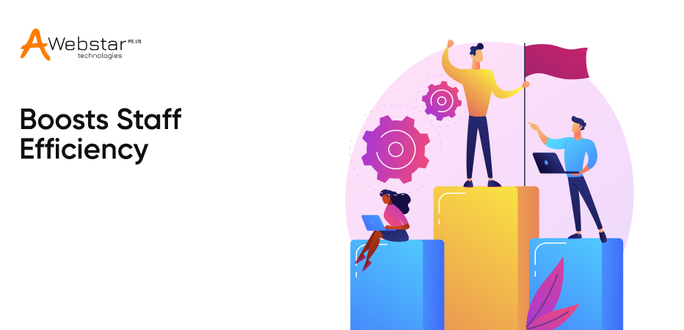 An automated appointment booking system cut down several employee errors. These can include entering the wrong customer information, leading to negative outcomes. As a result, this not only influences the bottom line but declines the brand reputation.
The booking software solution saves the employees from such mistakes as the data is entered by the client itself. Also, it allows creating a database with the contact details of loyal clients. The employees can use such data for marketing campaigns.
Appointment Booking Solution Use Cases
Healthcare
Undoubtedly, the healthcare industry faces unforeseen workloads, and an online appointment system can help. Such a system can help hospital facilities in planning resource distribution in advance. As a result, staff efficiency will increase and stress levels will reduce. Also, the patient flow will improve with a better booking system.
Retail
Retailers are finding it challenging to keep up with the rules and regulations in the wake of the COVID-19 outbreak. The number of persons that are permitted to enter the building is still limited.
Here, appointment scheduling software helps to improve bookings in a variety of ways.
Regulate available slots: Customers will no longer have to wait in long lines and can schedule their visits online.
Implement curbside pickups: Clients can place orders online and collect them up at their leisure.
Government Offices
Government departments like immigration, tax, pension, and so on have always been busy benefiting the citizens. But the pace in demand for services is increasing as the work was on hold for quite a long time.
Here, appointment scheduling software helps to handle the appointment organization and manage the visitor flow. Also, it will help the public service providers to allocate the tasks according to staff availability, enabling control on on-premise management.
Wrapping Up
Ultimately, businesses that satisfy their customers prosper. They can get great user satisfaction with an online scheduling system, further improving ROI. Also, such software can be beneficial to a variety of business types and sizes. So, when looking for the finest online appointment scheduling software in 2021, think about the advantages of the one that fits your industry.
At Awebstar, we offer a simple and effective online scheduling system that reduces the workload of your employees. It is suitable for all organizations, especially Salons, Spas, and Wellness. It has a simple user interface that helps you generate new leads and improve business growth. Clients can plan appointments on their own time, pay for services online, and reschedule appointments as needed.