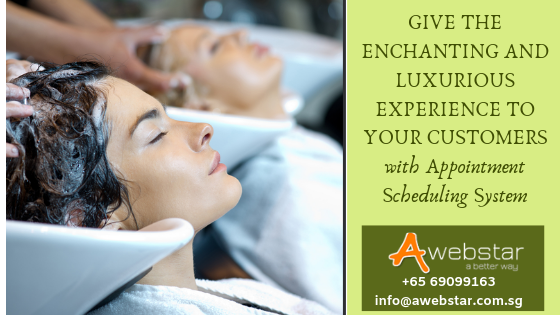 6 Fantastic Benefits of Advanced Appointment Scheduling System For Massage Therapists
A good number of people go to the massage center regularly. This helps them to harmonize the work of the whole body, solve some vascular problems, eliminate joint and muscle pain, anxiety, insomnia, and put emotions in order. Regular massage establishes a calm body and maintains good health. Knowing the huge importance of massage, the number of people visit massage centers is increasing with each passing day.
So, massage center owners often find it difficult to manage the needs of growing crowds on a daily basis. Mismanagement often leads to customer dissatisfaction and criticism. Appointment Management System is a helping hand for all those massage parlor owners who want to run the business smoothly and have respite.
Let's see:
How Awebstar Appointment Scheduling System works
1. Book Online Appointment with Customers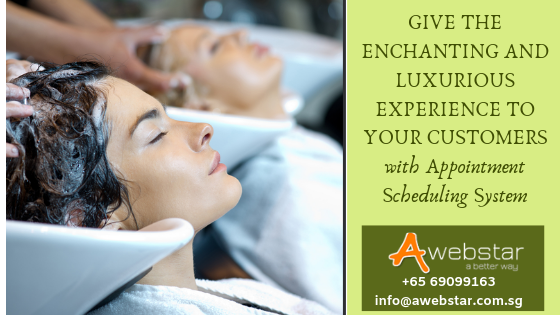 Manage your clients anywhere and anytime
Any customer who comes to your massage parlor doesn't want to wait for long hours to get the requested services. After seeing the crowded room and reception, impatient clients will not wait and flee away. Such customers develop a negative perception of your brand and never come back again.
This problem can easily be eliminated with the help of the appointment management system. YES, it's true. Get appointment scheduling system to Half the Daily Work and Stress. You can access appointment booking onto your mobile phones which gives you the exposure to fix a meeting anytime.
Think of sometimes when you are traveling, you don't need to worry about anything the simple process is in your hands you can even check in your mobile phone all the details and know what's going on.
Based on convenience, customers can easily book appointments and receive the requested services with enough time, on the scheduled date. It is an effective way to manage the crowd in the massage center, allow all clients to enjoy massage services, and ensure 100% customer satisfaction.
Birthday wishes make them Feel special and will stay connected
Not only that automatic wishing is also sent to the customers, this gives them the extraordinary treatment on their special day. With this, you can also offer a discount or a free service for the birthday boy/girl. Else, can also entertain them with some gifts like your own company brand body creams or anything like it.
2. Manage your inventory/Stock with Appointment Booking
This software is immense benefiting, because of API integration and an existing CRM System to handle the needs of the clients and other related activities.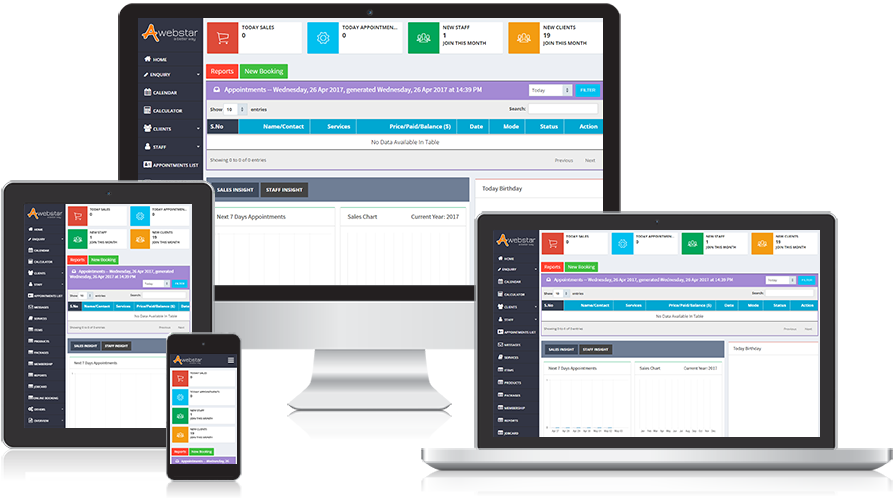 Feed all details about the message center on the appointment scheduler, such as massage equipment, available time slots, staff, client details, inventory details, etc.

You can even keep a check on your inventory, not only that the notification of finishing the stock is also notified often so, that things are at a place when you need them.
3. Automated Service Notifications Retains our Customers
There are many customers who book appointments with an appointment booking system, but they don't reach the massage center to get the requested services. Different activities of personal and professional life keep them busy and they forget the appointments made with you.
So, an online appointment booking system automatically delivers the customer the notifications like *TIME FOR GROOMING* to clients as well as to you about the response of the customer. If not you can call them and ask for the services. All these important activities retain the customers and try to keep you in touch with them.
Need Appointment Scheduling Software? Schedule a Demo!
4. Employee Management
Individuals working with a massage parlor often have to deal with numerous clients in a day. Continued and intense work pressure can make an employee feel frustrated on the work floor. This reduces his/her performance in the long term, which affects the business volume & profitability of the massage center.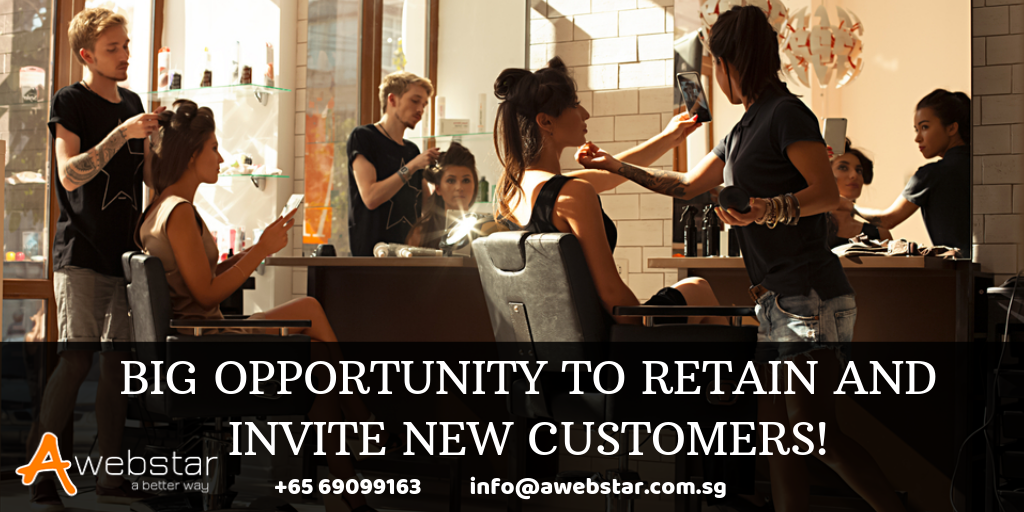 The appointment scheduling system gives the facility to track the attendance of employees, monitor their daily work performance, count the total number of clients they served in a month, revenues generated by them, and distribute workload equally among all employees.
5. Reputation Management
Business reputation matters a lot when you tend to keep the existing customers associated with the brand and attract new ones. Before visiting a massage center, individuals check their reputation on a different website or seek Feedback from previous clients.
So, you can use the online appointment system to seek feedback from customers and make improvements in your services accordingly. Positive reviews help to earn more clients and business opportunities.
Negative reviews give you chances to improve your business opportunities and get more customers in the future.
6. Integrated Database for Personalised Business Marketing
Personalization of business marketing activities has become the order of the day. Clients react to only those offers which meet their needs perfectly.
"Business marketing professionals can personalize offers only when they have customer data."
Data collection, management, and protection become very difficult to work if done manually. All modern appointment scheduling systems are based on cloud servers.

All important

business data is automatically collected and stored on cloud servers

. It works as an integrated online database for all individuals working with your massage parlors.

Authorized individuals can access the collected data from all places and prepared personalized offers for clients keeping their preferences in mind. This streamlines your business, increases service quality and improves customer care service.
You can easily ask questions and concerns from clients and offer them the best possible solutions quickly. The Online appointment system automatically determines the customer's loyalty with your brand and creates some discounts from them.
Give discounts to loyal clients and see a sharp increase in the footfall at your massage centers.
Final Words
More clients at your massage center = more business opportunities + more management problems.
Just use appointment booking software to automate daily business activities at your massage parlor, manage the flow of customers, and generate more revenues. Appointment Management Software gives a great respite to massage center owners & allows them to run a profitable business.
Best of Luck!