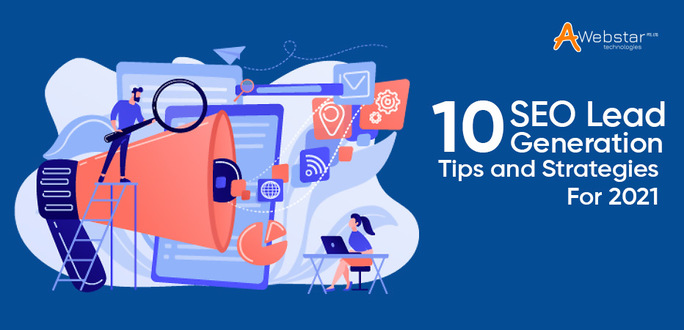 10 SEO Lead Generation Tips and Strategies For 2023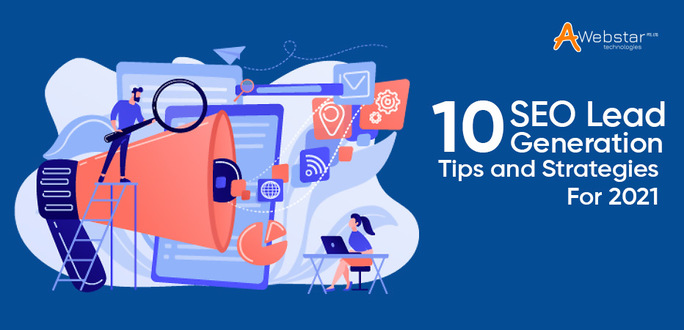 What trends will become in demand in the world of SEO lead in 2023? What should you pay attention to when optimizing and promoting websites in search engines?
These are some of the questions that businesses consider when it comes to growth!!
Definitely, the volume of search engine needs and the ranking factors for online resources are improving each year. For the last five to seven years, SEO optimization reduces on using small texts to promote web pages, to more quantity of buying, donor websites quality was not examined, however, spammed with the main queries, and so on. Though, before, it was not difficult to achieve Google's top 10. As now the competition has become stronger, hence, it is not easy to achieve the ranking.
To successfully rank a resource by search engines, and to generate leads, you need to make every effort, because the algorithms of the search engine are constantly improving, and new updates are regularly releasing.
The aim of improvement is easy- to show visitors in the SERP that meets their search queries with thriving results. However, for specialists in SEO services company engaged in SEO optimization and lead generation, every innovation of Google is another hurdle and analysis for professionalism, demanding a comprehensive review and the research for improved solutions.
Investing in lead generation and conversion allows you to better understand the target audience and accumulate your own data, which will be useful for your marketing strategy in the long term and growth in 2023.
Some Recent Lead Generation Statistics
It is said that the nurtured leads result in 20% growth in sales and the businesses who prioritize leads can receive 50% more sales with 33% less than those leads that are not nurtured. There are 61% of the marketers who believe that generating leads is their utmost challenge.

(Source: https://www.hubspot.com/state-of-marketing)
53% of the marketers are either using half or more of their overall budget on the lead generation efforts. Whereas 34% of them are spending even less than half of their budget on the lead generation process.

(Source: https://www.brighttalk.com/)
There are 68% of B2B businesses using Strategic landing pages to collect leads.
Content marketing (67%), event marketing (73%), and email marketing (78%) are three majorly used B2B lead generation tactics.
79% of marketing leads do not convert to sales. The reason is that the businesses do not nurture the leads and fail to convert them.
The offline lead generation process is even now useful in the B2B space. The research from the 2018 study has revealed that the event supports the B2B businesses to secure more leads. Also, the case studies support the B2B businesses for the same.

(Source: https://www.marketingcharts.com/customer-centric/lead-generation-and-management-82291)
Approximately 63% of the leads who ask about the details of your business cannot convert for around three months.
We hope that these statistics help you understand the importance of lead generation. So, it is never too late to start applying the strategies and tactics to nurture the leads and gain business success.
How to Grow your Business with SEO Lead Generation Tips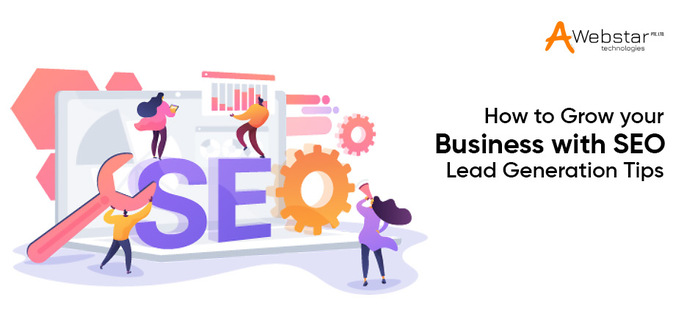 Start Building Relationships with Customers
Considered as the first and foremost step, it doesn't make sense to attract new customers if you don't have a well-defined relationship management system and marketing automation platform.
As soon as there is a new lead, your team should start developing an ongoing relationship with them. Otherwise, you will lose leads that are so hard to get.
Investing in customer relationship management software is almost always a good idea. You can assume that your sales team can handle this task manually as well, but you will notice a significant difference when you provide them with a reliable tool.
Your Content must Meet Customer Expectations
Search engines display the appropriate pages according to the visitor's intent. The useful and better content, there will be more engagement and higher visibility. Google does not like and negatively perceived poorly written text, and if the information on the page turns out to be inconsistent with the user search phrases, it will not show it in the search results and will not attract the leads.
This promotion strategy is outdated, hence, is not productive to sign up now. Moreover, with the release of Passage Indexing, the processing of long reads is likely to become more efficient.
By the way, SEO optimization and search engine promotion of websites through content mean not only the publication of unique texts: reviews, cases, news, manuals, articles, research, and other materials. In addition, other content formats should be used:
Infographics, schemes, diagrams;
Photographs, images;
Videos;
Gallery of product offers;
Interactive maps;
Thematic calculators of services, goods.
Pay Attention to those Users who Returned to the Website
SEO agencies sometimes tend to focus on attracting new visitors to the website. Therefore, users who visit it not for the first time often receive less attention. This is frustrating because people who decide to return to your website are usually more likely to turn into leads or customers.
They already know your brand (and probably trust you)
They already know what they want
Unsurprisingly, returning visitors have always had better conversion rates. Do you know how you can improve these indicators?
Give a Try to Website Remarketing
Basically, a remarketing (or retargeting) strategy means personalizing the user experience with a website based on their past interactions with it.
For example, if there was a special campaign on Facebook and as a result one of the leads visited your website twice, then it is very likely that that person returned due to what they saw in the ad. Therefore, you need to customize your calls to action in accordance with that old campaign. This will increase your chances of getting their attention and finally converting them into a customer.
Focus on Mobile Devices
To assist webmasters to build a beautiful, convenient and functional adaptation, Google has launched a Mobile-first index algorithm in September 2019.  In March 2023, the last development took place considering mobile gadgets as a valuable trend. 
According to the figures, the mobile organic traffic share in the B2C niche has touched 80%. Increasingly, people use the Internet from smartphones, because the ergonomics and performance of portable devices now make it possible to comfortably and efficiently visit websites of any subject.
SEO Optimization Google Mobile-First – what you need to do:
Offer fast-page loading: You must know that the internet speed is less on mobile devices as compared to computers. This implies that the resources attached hold less weight and load faster.
Categorize menu sections, texts, buttons, conversion, and texts, elements to manage a customer-centric distance among them. Nothing should limit visitors to click and navigate. We recommend you to cover the content in tabs, carousels, and various interface elements. Completely examine the features of the responsive version. The desktop functionality does not operate properly on mobile devices.
Manage accents, catch the user's attention to the essential thing that holds the capacity to solve the issues. As the mobile gadget screen is smaller than Personal Computer, the analysis of interface elements must be for beauty for the visitors.
Create more Engaging Landing Pages
Finally, here's a very simple test to gauge audience interest in your content: Does it catch your eye in five seconds or less? Headlines in online content are very important because you need to grab your readers right away – nothing else.
Email newsletters, blog posts, and even social media posts need to make an impression in those 5 seconds, otherwise, users will just scroll further. Just imagine the amount of information from which they have to choose, think of all their stimuli and distractions.
Without a catchy headline, you just don't stand a chance. Headlines are what make your landing page stand out, and social value is what convinces visitors to take action. 37% of the most successful landing pages on the web have testimonials.
At the same time, it is important to remember that customer and partner reviews should demonstrate how they benefited from working with you. What exactly did they like about your product or service?
Microdata Schema and Open Graph
The search engine shows the exact web pages as per the audience's intent. Of course, the better and the useful content assures higher visibility and more engagement. Google search engine does not entertain the wrongly written text, and when the data on the web pages is inconsistent with the search phrases. Then, it will not be shown in the searching results and not engage the leads.
You can use the Schema and Open Graph microformats to structure data. These are leveraged for social media snippets. When it is about schema.org, there is a need to implement below schema types:
Product – product, product cards;
Organization – organization;
Website – website;
Review – reviews;
FAQ – question-answer;
Video – video markup;
Article – articles, reviews;
Blogposting – blog posts.
Though, always remember that there are other things even if you have microformat markup. For improving the likelihood of catching rich snippets, publish better quality content, leverage suitable LSI phrases, and keywords and structure the content carefully.
Website Promotion for Voice Search
In 2020, more than half of Internet searches are conducted through voice, and 27% of users use voice search on their mobile devices on an ongoing basis. This technique to search for information is gaining popularity and optimizes for online resources is the new trend of 2023.
The voice search is valuable and convenient when the user does not have the physical ability and time to write the request in the browser line. It is worth noting that key phrases, in this case, differ from regular search terms.
Conversion in Priority Over Traffic
The huge number of views and visits is an indicator that provides search engines the definite signal that the website is growing and the visitors are liking it. Though, huge traffic does not find the online resources effectively. It is essential to acknowledge the target action that the user must take while visiting the web pages.
Consider that your eCommerce website is attended by 10,000 users in the month, besides 4% of them become engaged and buy products. It not only means that your website has engaged the readers who have read the articles with passion, however, are not buying the products you are selling.
It is said that the Internet platforms with less traffic convert more as compared to those portals that have a higher audience. Conversion in 2023 is an important indicator of online resources quality, particularly the market segment. So, it is advised to reach the desired goal and development plan. When the resource is a seller,  emphasize the conversion rates, not on attaining traffic. 
Chatbot
The growth in this trend was because of the demand for communication in messengers and the possibility to interact with the brand 24X7. Moreover, because of the pandemic, the company messengers were used as offline points were not available.
Chatbots in lead generation act as an interactive form. In the dialogue, the bot gathers the information of the user; name, interest, and contacts in the particular product. It will assist in the additional segmentation of the user. Perhaps, outside of the dialogue with the bot, the user would not have shared so much data. In addition, the bots send the lead magnet. And in this case, you can continue communication – set up a chain of messages in the messenger.
To integrate a chatbot into your lead collection process, find out which messenger your audience is focused on. Study the audience of instant messengers and social networks and compare it with the portraits of your clients.
The cost and technique of bot implementation rely on the messenger choice.
Wrapping Up
This is all about SEO lead generation tips that can help your business to achieve heights. Though, these might take time, but, believe these are worth the time and effort. So, it is advised to implement them now!
You can approach Awebstar to help you out in achieving the leads and gain more ROI. Allow us to make you acquainted with the SEO lead generation strategies to transition leads from marketing to sales.
Share your opinions with us! If you have queries, then, comment below. Thanks for reading!