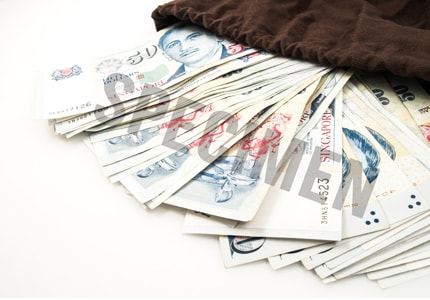 If you are running a business in Singapore, it is important to understand how to claim Productivity and Innovation Credit Cash Payout as this can be very beneficial for your business. The PIC program is designed to help small to medium scaled businesses relieve some of their cash constraints when it comes to enhancing productivity and innovation. The qualifying period for this cash payout is YA 2013 to YA 2018.
It is possible to convert a qualifying expenditure of up to a maximum of $100 000.
Applicants of the PIC are able to receive a payout of around 40% of their $100 000 spent for each Year of Assessment.
One of the most important things to know about claiming PIC cash payout would be the types of companies that are eligible for the program. The establishments should have active operations in Singapore, at least 3 local employees who are employed with CPF contribution excluding partners and sole proprietors under a contract of shareholders and service for directors of the company.
Businesses can also decide to get a cash payout for some of the assets that had been bought under Hire Purchase terms*when learning details on how to claim PIC Cash Payout.
Companies and establishments are required to apply for the payouts by way of completing an application form and submission to IRAS for approval before the end of the financial year. Please do note that it should also be submitted before the filing in of income tax return for the YA (Year of Assessment).
There is an option of applying for it on a quarterly basis or even on a combined consecutive quarter's basis. As soon as the claim for the cash payout has been approved, the final step is to receive the money you are supposed to receive within 3 months upon arrival of your approval letter.