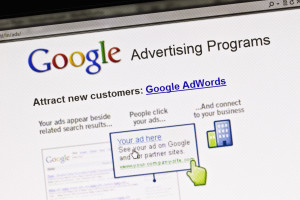 When you are running a website online, you want to explore all the options available to make sure that you attract loads of traffic and maximize on profits for individuals operating businesses. Some of the most effective options you have include SEO and Google Adwords. Both provide the most favorable targeting for key phrases that attract high traffic. However, it is important to note that in terms of marketing, they are not similar one of the reasons why you should seek to invest in seo google adwords. Below you will get to understand what Google Adwords is and how it is different from SEO.
SEO can be described as a process of correcting your text on web pages or an existing website. SEO optimizes your websites in terms of articles and keywords present in the web pages. When these components are optimized, the search engines are able to recognize your website and it is placed on a prime position on search results. Google adwords on the other hand is an internet marketing option. This is a type of advertising that allows you to place your ad on the right hand side or top of Google's search results pages as well as other affiliate sites. This way, when internet users search for keywords that relate to the product or service you are offering your ad will be pulled up and placed on the search results page. When the visitor clicks on the ad, they are directed to your website. The advertiser however has to pay each time a person clicks on the ad because Adwords works as a pay per click system. Some of the differences between these two methods to help you learn more about seo google adwords include:
One of the main concerns for people who are running a website is traffic that their site receives. With adwords, immediate traffic is normally pulled at the beginning of the campaign. This is ideal for new websites or for people who deal with seasonal products. SEO has been known to pull in more traffic when compared to adwords. This is because original results are normally viewed as more relevant results by the people visiting the websites. SEO optimizes the quantity and quality of the incoming links to your site.
While adwords normally targets a number of variations that have been used around certain keywords, SEO normally targets the high traffic keywords that have been mentioned on your site.
When it comes to adwords advertising, it can be described as immediate when it comes to producing optimum results. The SEO process on a site may take some time before you can start to enjoy some results. On average it normally takes about 3 months to see optimum results.
While exploring seo google adwords, it is also important to understand that Adwords normally run on websites that have already registered for the Google Ads as well as Google Search Engine and Google Affiliate sites. SEO normally optimizes the position of your website which results in higher ranking with the main aim of pushing the site to appear on Google's first page.
In regards to cost, a client has to pay for each and every click that a visitor makes on the ads with adwords which can be quite costly especially if they are many people that are accessing the site through the ads. This means that you must be ready to have a stash of cash that you cannot really budget for (it is not possible to know how many people will access your site through the ads) so that you can pay for adwords every time you are required to. Adwords also does not charge fixed price for the keywords that have been used as a client normally gets the opportunity to bid on the keywords that they would like to feature on the advertisement. With SEO you do not have to pay for the clicks as it is generally a monthly cost that is paid to a professional SEO company that is handling the task of getting your site to the 1st page on Google's search engine and other top search engines. For website owners who are able to handle SEO on their own, it does not cost them.
Going through seo google adwords, you will also learn that adwords is an effective solution for a person who is looking for a rapid method to generate leads and sales. This is because it offers results instantaneously. It is however important to note that if a client stops to pay for the placement of the ad; they are immediately pulled down where you can no longer benefit from them. If for instance a person stops paying the professional SEO Company, they can still try and use some effective SEO techniques and retain their position if they successful with implementing the strategies.
In terms of competition with seo google adwords, the prime competitors for Google Adwords are Search marketing, Yahoo and Microsoft adCenter. There are still no known competitors of SEO.
Adwords more or less gives you assurance that your website is being displayed on the search results. People have a number of options that they can be to reach your, your business or your services and products. There is no real assurance that you get to benefit from organic search results but you can be certain that you will be ranked with Adwords. It is also vital to keep in mind that SEO does not make your website appear when the visitors search is not pertinent to the keywords that have been selected in correlation to your site.
All in all both adwords and SEO are seen as great internet marketing solutions that drive quality customers to a website. The differences however cannot go unnoticed and the time it takes to receive great return on investment normally depends on the marketing scheme that you decide to invest in. look at the pros and cons of each to select the one you are most comfortable with. There are some people who combine both techniques to enjoy the best of both worlds.