Time and again it has been proved that even though social media marketing is taking over the traditional ways of marketing but still the charm of email marketing still remains and it is a very essential tool for the success of any business on the internet. Almost every person checks their mailbox and if you feature on it then you surely have better chances of making a sale of getting a follower. However, even though people have started to realize the importance of email marketing, it is still not very clear to many as to how they should approach it; because let's face it, we all get dozens of mail daily and only the important ones are checked or the ones that catch our interest.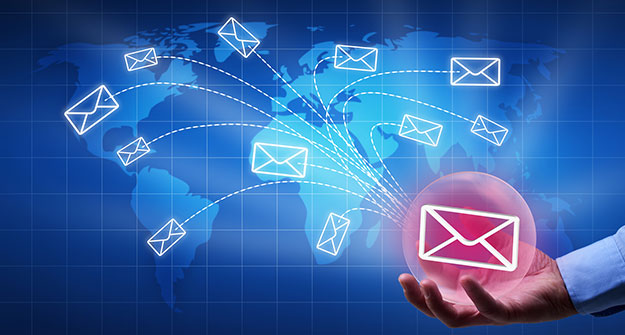 So, how do you create emails that instantly catch the interest of the person and gets him hooked to open and read it? Additionally, how do you write an email that is not only opened but also converts the reader into a customer? We tell you how. If you follow some of these interesting tips then you would be way closer in achieving what you want –
Do not write for all your subscribers at once. This doesn't mean that you write out a different email for everyone instead it means that you address the email to every person with their own name. This will help you connect with them on a personal level and as soon as one catches their name on the mail (in the title, perhaps) they would be interested at once.
Do not tell stories. Yes, your emails should be insightful and convey the point but try and keep it as short and to the point as possible. Humans have a very short attention span and if you go off topic and if that attention wavers then there is hardly any chance that they continue further.
Use your actual name in the 'from' box. Instead of using your brand's name try using a real person's name like, maybe the CEO's or the social media manager's because this helps the people connect with you and makes them believe that it is not any promotional mail but it is a mail that has been sent with a purpose and they give it due attention.
Do not just write promotional content in the email. Yes, you need to promote the brand and products but still try to give your readers something of value every time they open your mails. Also do not condition this value on whether they become your customer or not because if you offer them insightful details each time then they would never ignore your emails.
Make sure that your emails follow all the internet rules and are not put under the spam category. Also check that all your emails should offer an option to unsubscribe from your mailing lists. This is in accordance to rules; and also makes the reader feel that you value their opinions.
If you are new at email marketing and would like to take an email marketing course then it is highly suggested that you take a course or workshop that is on – site like, Awebstar Email Marketing Course is a workshop which happens frequently in Singapore and people can learn while they do things on their own because it is a hand – on workshop. These things come at a price but it is better to take a course from such experts rather than tweaking round with things.