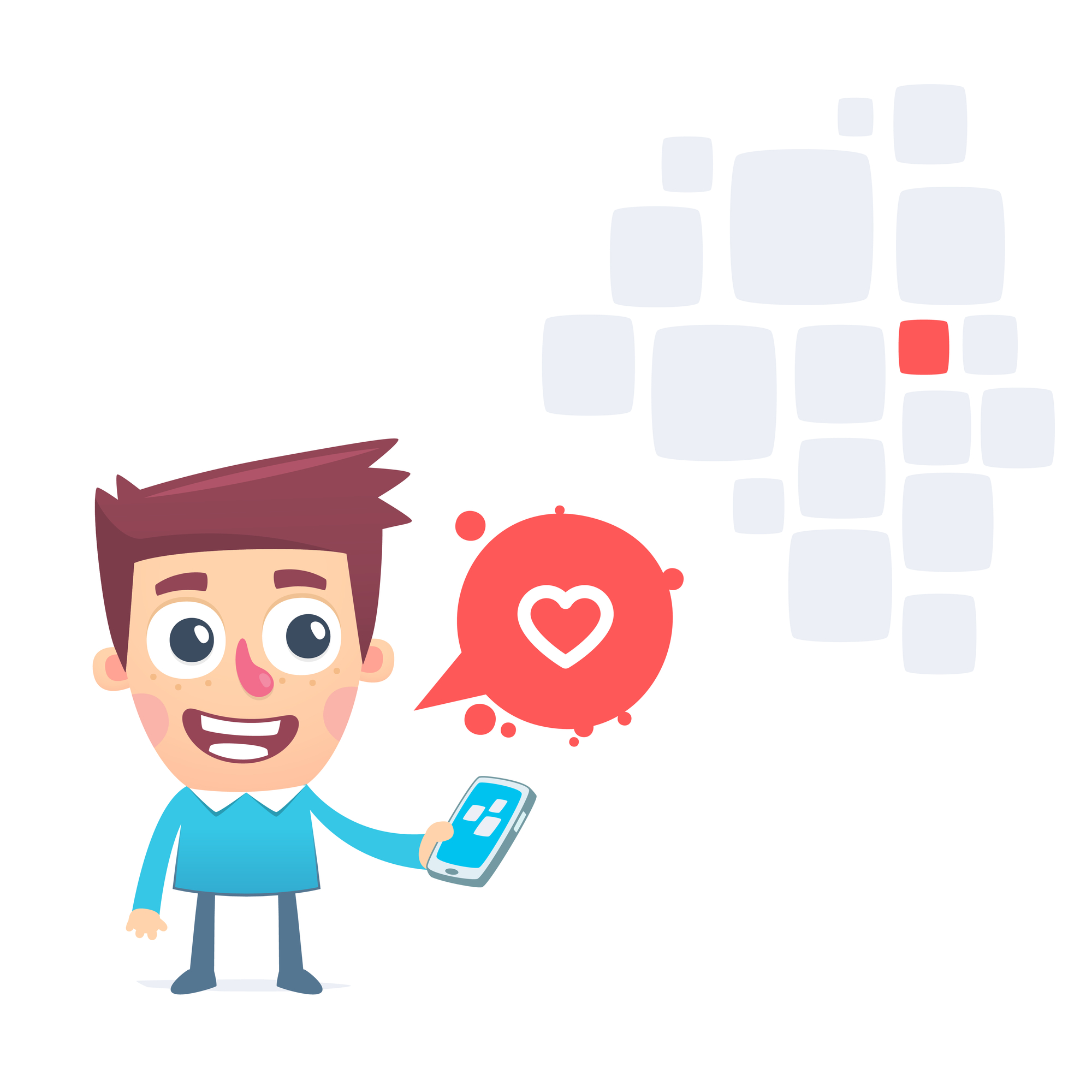 For people everywhere who are curious about dating apps, there's great news! One of the most common ways to meet new people is online and not only are the apps getting better, but people are finding long lasting, love connections. As social media converges with online dating, whether a person goes through new apps like Tinder, Hinge, Glimpse, JSwipe, Happn or Loveflutter, they can find hook-ups, love and long term romance online. Check out these 5 benefits to online dating:
1. Increased Trust Might Lead to Love:
Vanessa almost didn't get to meet Eddie through the online dating site they both frequented. She ignored his email and as a last ditch effort, he sent her one last response letting her know he was leaving the site. She reluctantly responded to his message and they have now been dating for over a year.
Online dating requires a little trust. A dater might be worried that a dating app might be a waste of time, but on the contrary, online dating has become more streamlined, but it only works when a dater uses it.
2. Better Algorithms to Find Your Match:
Anna and Ian almost didn't meet. She was about to stop online dating until she saw his profile and realized he met her height requirement. They have been dating for over a year now.
With advances in online dating, daters can now streamline their dating to help them find matches with specific qualities they want. Sites like OKCupid and Skout even work to let daters meet people while they're out at restaurants or bars and with specific criteria plugged in; an ideal match might be in the same room! Daters should ensure they're using a recent pic and not one that's 10 years old, for example or they might not be easily recognized!
3. It's only a Test Drive, so There's No Obligation:
Michael didn't find it easy to meet gay men in person because people assumed he had a "type." With online dating services this can help someone to set up the profile they want to get the type of date they want whether they are scrolling through Tinder or looking for a love connection on YourTango.
For daters who may want anonymity, they may just want to scroll through the ads to find someone they're attracted to and then hook up on a Friday night. Online dating is an obligation-free way to meet people, hang out and daters don't have to commit or follow up, unless they want to.
4. See if There's a Connection Before a Connection:
When Alexa tried online dating, she found that she learned a lot from meeting new and interesting people online and she was ale to connect through the site she tried and was glad she tried online dating.
Daters have the option of emailing, skyping, texting and other ways to connect before they meet in person for a deeper connection. The great advantage here is that not only do daters not have to worry about following up, but sometimes they can get to know a person better through email exchanges to see if it even warrants a real date. Everyone knows Starbucks coffee is expensive, so make it count!
5. Seek and Find:
Matt and Hannah met by accident. While she set up an online dating account, she hadn't updated her preferences for some time and Matt sent her a message out of the blue. After several email exchanges, they were soon inseparable.
Daters have to set the tone so they can seek out the people they're attracted to based on preferences that they plug in. If they want a supermodel, or someone into sports, factor these in, but also be open to people who respond out of the blue. The more open a dater is in online dating, the greater their chance in finding someone who's their perfect match, or their perfect Friday night and possibly Saturday morning!