Search Engine Optimization is one of the most crucial elements for a Website Design. I want to begin this post with quotes of Brad Shorr, Director of B2B Marketing for Straight North, "Content Strategy is an emerging field of practice encompassing every aspect of content, including its design, development, analysis, presentation, measurement, evaluation, production, management and governance."
This quote can be a good start for this integration of SEO & Website Design. The designers primarily take hold of design, presentation, development, and production from the above definition. Here in this article, we are going to discuss the relation between SEO and web Development in producing and managing a web copy.
What Is An SEO And Why Should A Designer Care?
SEO on a website is essential. It is because of SEO a web page is visible on Google SERPs (i.e., Search Engine Result Page). The SERP ranking is the parameter which shows how efficiently Search Engine Optimization is done. SEO is a crucial part of the Content strategy as well.
Now when a website is registered with the search engine, they send crawlers to check what is on the site. This is where SEO plays a vital role for the designers. After the visit, crawler decides what content is, what is its value and at what rank it secure for itself in the search result. Just to be clear, the higher rank in Google SERPs drives more traffic than those in the lower ranks.
Affordable Website Design Package
Now let's move on to the facets of SEO & Website Design, Here we go,
SITE STRUCTURE
The preliminary stages of designing a website include research of keywords to understand the logical grading for the pertinent headings and subheadings.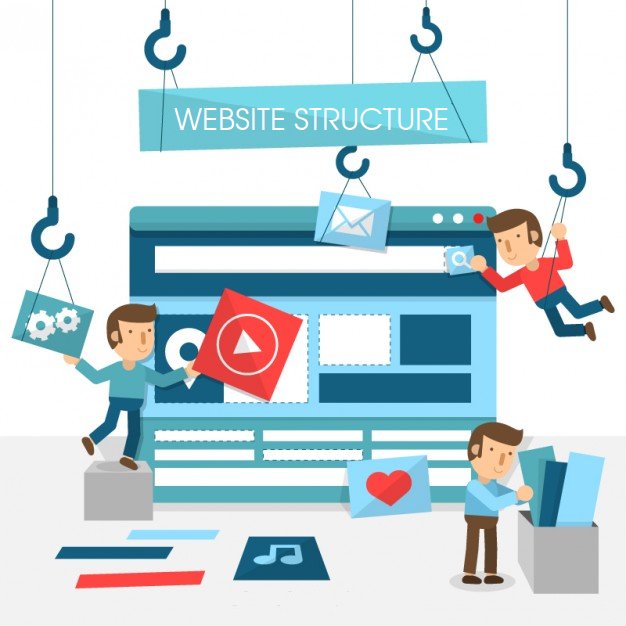 In many website building processes, the keywords are strategized upfront to avoid any forthcoming complication. The keyword you select will represent your business, your location, your field of expertise and many things about your website.
Now visualize your keyword, and think of a head term. This head term should be in your primary & secondary keywords. Now the usage of your keyword will define its quality. Believe me, there is a lot of competition in this aspect, so bend your mind and think creative.
Now, when I say usage, this usage of keyword will give your website ranking (a good one). If you use it unethically, you might lose the ranking, so beware, I ask to be creative, not clever.(Google is cleverer than you)
Now, you know about your keywords, so let's get you started how and where to use it in the elements of the website (this includes the first intersection of SEO and web development).
This idea of usage is to provide the search engine an exact idea of what your website is all about. These keywords will be selected when you'll be designing your website.
Use your keywords in:
Title Tag
Meta description
Menus and Navigation
Your domain URL
Alt texts
Title attributes of the pages
Your primary page
Sitemaps and footer links
Remember, do not overuse the keywords as it falls under the gamut of keyword stuffing. You don't want to fall in the deep well of unethical practice. All these elements are crucial in web designing also. So, make sure that you got all these things right before moving forward.
INTERNAL LINKING
Under this point, I would suggest you use full absolute URL rather than using relative URLs which only include the last part which is the path.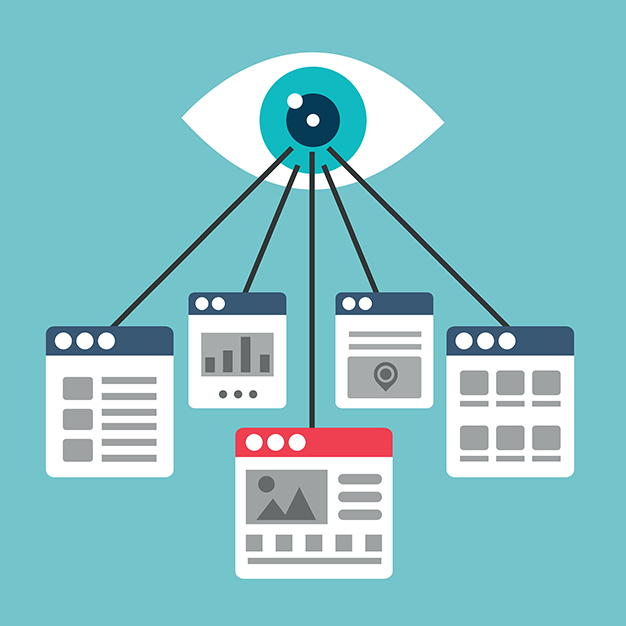 By following this rule, you'll be able to avoid problems like relative canonicals and spider traps. Just with a little planning, your linking can help you to build a content silo which will boost SEO authority and relevance of your site.
URL STRUCTURE
In this point, many of you stuck in whether to select www or not. I suggest you choose any, however after choosing it, just stick with it. Don't randomly change the URL.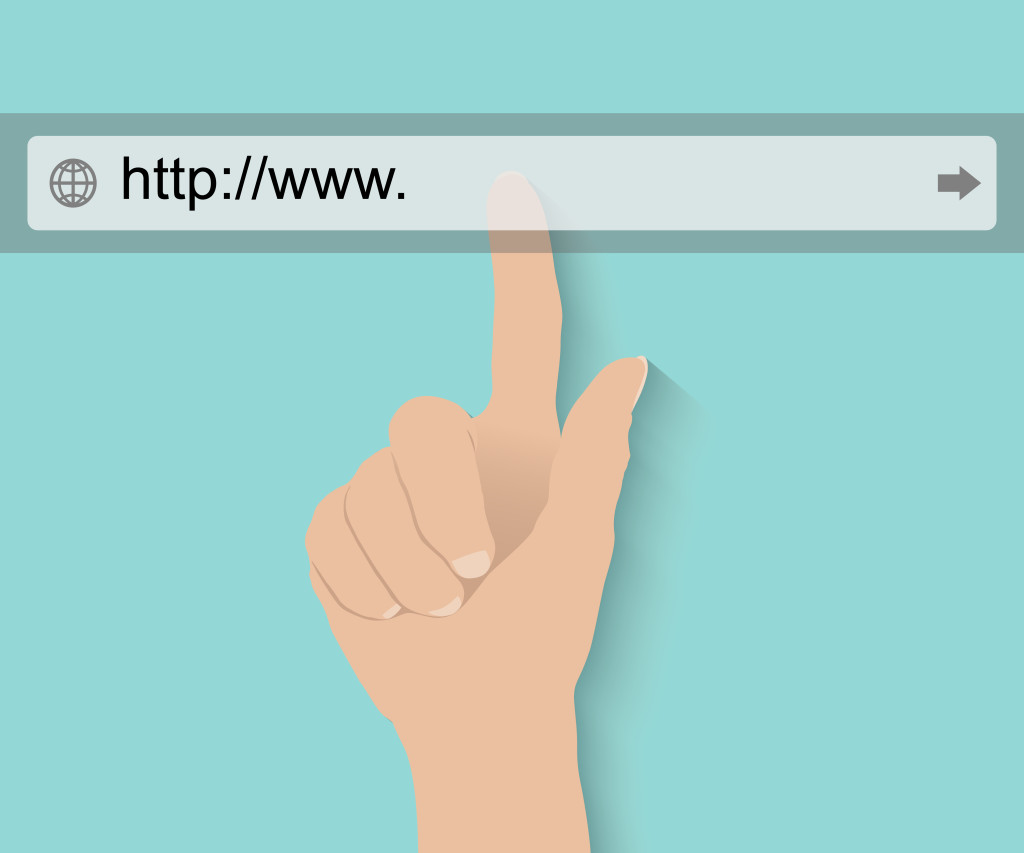 Increase the use of descriptive keywords in the URLs, however, maintain the length, Not too short not too lengthy. Hit the SWEET SPOT.
Avoid using 'STOP' words such as "the" or "to". Instead of these words try using hyphens to separate the words and also avoid using random numbers in the URL. This can have a huge impact on the SEO of your website.
Under this point, next thing comes up as subdomain or subfolder? As we all know, Google treats the subdomain as a separate domain, so any of the SEO's benefit is not passing by. Hence, you can avoid this situation by building subfolders.
NAVIGATION
Lets now discover how important navigation is with SEO point of view.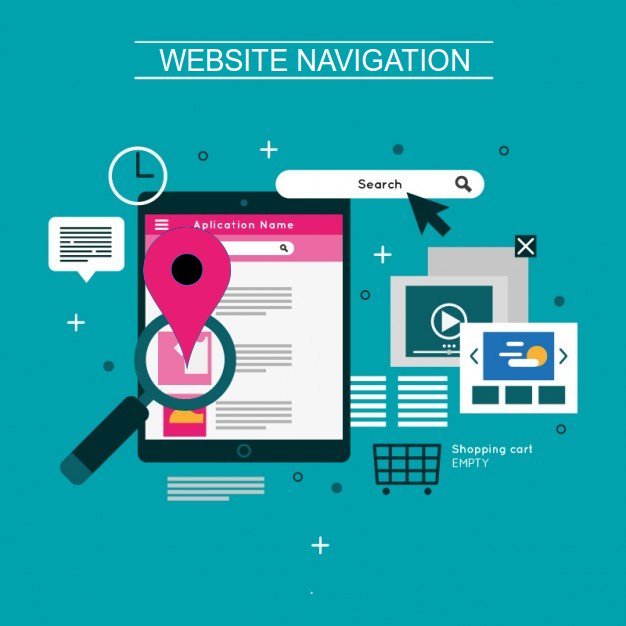 Create User-Friendly Website Navigation
Semantics is a word that I would like to refer here. Why am I using it? Well, it's rudimentary when it applies to website navigation. SEMANTIC means study of meaning. Now, the very roots of website navigation go under the gamut of semantics, because here you've to make the search engine understand your website exactly the way you want to represent.
Now, there is one most beautiful example of sensible semantic navigation structure. It is the Wikipedia. That is the reason this website is always on top of every search result. It is a perfect example of pure organic SEO. A properly structured website is a bliss.
Use proper Semantics on your menus and navigational bars. And simultaneously, add the information in the collection of your keyword research. In fact, use proper semantics throughout the website which will make your user as well as search engine sorted and deliver a fantastic UX in terms of content.
Major Issues in Setting Navigation
Now, suppose you insert a rectangular button to access your Services part and you forgot to rename the name of the image which is "BOX 1". Why would Google bots crawl from services to "BOX 1". Yes, you got that right, semantics, again!
Either use text rather than images or always rename the image file into something relevant to avoid such blunder.
WEBSITE IMAGES
Proper dealing of Images is very crucial in SEO website development. Everyone loves images, however, you must take attention to details when using images on your website.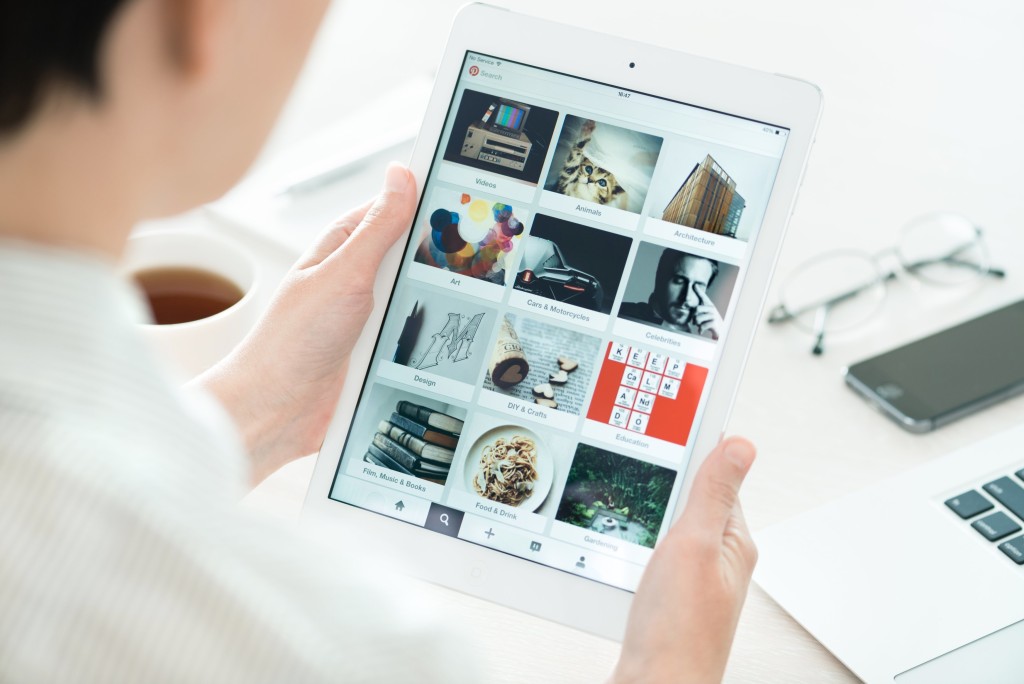 Compress your images in order to get faster load times.
It is advised to resize your website's image between 30-120kb with 72 dots per inch (doi).
Use of alt texts is recommended with keywords. This increase the range of crawlers on your website.
Use proper titles and captions. The images must be in the context of content otherwise you might get penalized.
Pro tip: Store all your website images under the folder name "Images". Isn't it obvious!!
USE VIBRANT COLOURED CTA BUTTONS
It is advised to use your Call To Action buttons attractive and out of the box so that they can stand out unique and attractive to catch user's attention. My point is your CTA button must be compelling otherwise what is the use of it if people don't pay attention to that.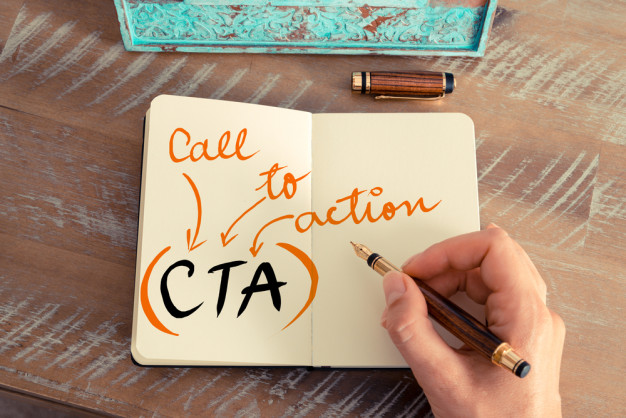 Use compelling, vibrant color box with some custom effect to make it attractive for the user. Usually, I have observed Orange and Red spectrum colors are very attractive and eye-catching.
In addition to that, I would like to suggest you that use your CTAs near the header as that area is quite catchy.
SITE RESPONSIVENESS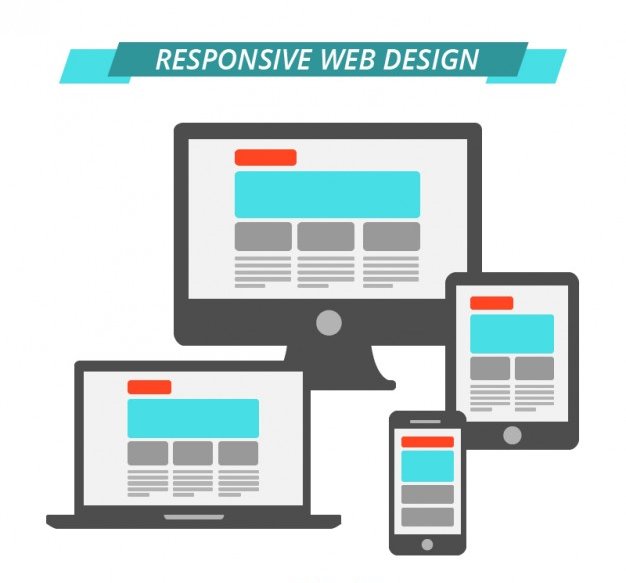 Site Responsiveness is not only important in terms of UX but also in terms of SEO. Allow me to elaborate.
Google loves responsiveness. And we all know Google is that divine power which every website seeks to impress. So, you gotta do what it loves. Responsiveness is also in the terms of mobile compatibility. A mobile responsive website scores higher ranking in the SERPs.
Also, a responsive site lowers the bounce rate which has a significant impact on the SEO rankings of a website.
WEBSITE SPEED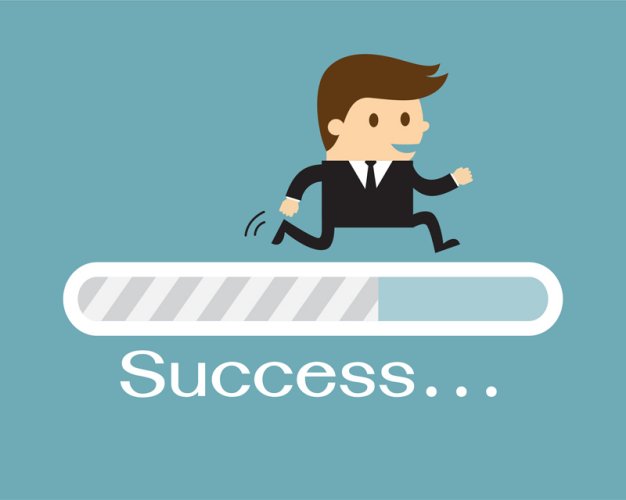 In simple words, a website's page speed matters to the viewers and hence it matters to Google (The Divine). So, if a page has a slow speed, Google will not rank it higher. It's as simple as this.
In order to speed-up your web page, a designer must follow these steps,
Do not go for a cheap web hosting service, or I would say poor web hosting service.
Try to resist too much urge of revenue via ads. Multiple numbers of ads can ruin your page speed and hence your SEO rankings.
Use some image optimizing tool to optimize heavy HD images on your website in order to boost up the loading time.
Clean up your HTML/CSS codes for better page speed.
Use embedded videos, that will not affect your page load time.
USE OF SOCIAL SNIPPETS
Social Snippets are very crucial for SEO web design, as they can drive significant traffic. Also, with the reference of Google's Webmaster Guidelines, linking social media increases the relevance and authority of the website. So, see that's why Social Snippets are kinda important.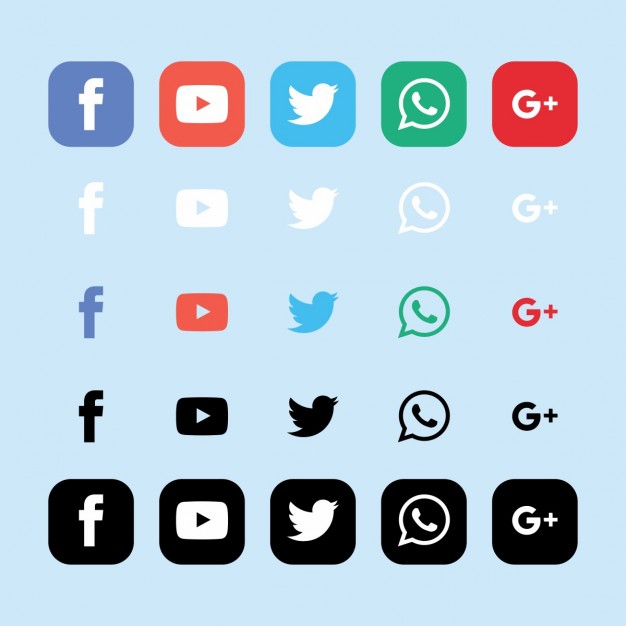 Now, here I suggest you follow these bullet marks to ensure your social media presence.
Choose a vibrant thumbnail of approx 200 x 200 pixels to catch viewer's eye.
Use meta description to add a short description about your content.
Use title as anchor text for the social snippet.
Include the URL of the page. Use Google's URL builder to build shorter URLs.
FINAL VERDICT
These factors are not only crucial for SEO of your website but also for your website design. These steps actually give your website a robust, strong and defined hierarchy. This makes your navigation easy, will increase UX and finally will result in the improved ranking in SERPs. These should be treated with special attention in the process of SEO & website design.
Follow these steps and let me know if you need any help, I am always just a comment away. Share the post to spread the word and help others as well.